This August, turn your ordinary date night into an intimate feast of good food and drinks at the Hong Kong Restaurant Week celebrations. Prepare to be amazed by mouth-watering entrees, gorgeous interiors, new innovative dishes and a month of delicious dining. Maybe you're thinking of spending the weekend in Hong Kong for a quick getaway from Macau? Here's our guide of where to go and what to do!
Chef André Correia at Hotel Icon's Green
(Featured image above)
Experience the flavorful menu of modern Portuguese tapas, wines, and cocktails in an incredible dining experience at Hotel ICON's lobby restaurant Green from August 18 to 23. Chef André Correia brings a taste of Portugal to the city with "Poncha" cocktails from Madeira and wines from regions Vinho Verde, Douro, Dão, Bairrada, Alentejo and fortified wines such as Port and Madeira.
"Tapas make up a large and integral part of Portuguese gastronomy, traditions, and social culture," according to André, who has earned a reputation as the culinary authority in Portuguese cuisine in Macau. His reputation precedes him as he led 'T for Tapas' to attaining the #1 spot among restaurants in Macau on TripAdvisor in October 2015 when he was the head chef at the restaurant.
For only six days, dive into seasonal ingredients from south Portugal such as seafood, fresh herbs, and traditional spices, combined with a lighter but fresh cooking approach on classical dishes. The talented André will be highlighting the following Tapas dishes during the promotion, which reflect his modern twist on Portuguese cuisine attesting to his country's vibrant culinary history.
Green Hotel ICON GF, 17 Science Museum Road, Tsim Sha Tsui East, Kowloon, +852 3400 1300, www.hotel-icon.com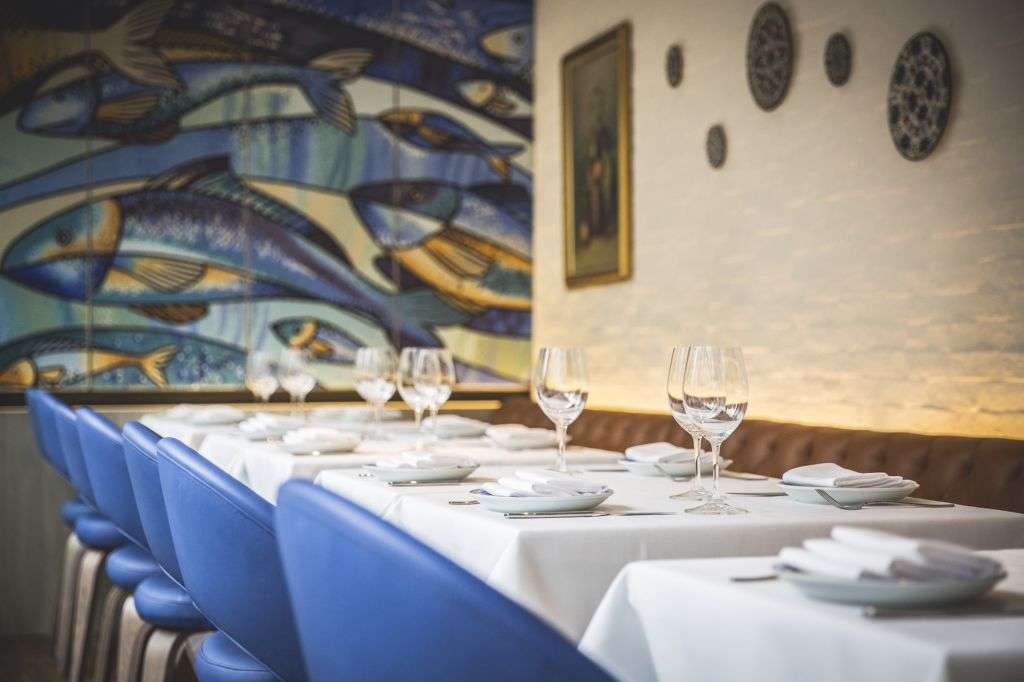 Casa Lisboa
Head to the all new Casa Lisboa. The prestigious Portuguese restaurant returns with a spanking new style and brand new decor. The reinvention of traditional Portuguese dishes with meticulous cooking techniques as well as contemporary presentation is the up and coming trend in Portugal. Dining guests will be able to catch the taste of Portugal at the doorstep with Casa Lisboa's brand new menu prepared in contemporary style with exquisite looks and fresh ingredients
Casa Lisboa offers customers more refined Portuguese dishes with a higher quality of ingredients at an affordable price. Sample new dishes, such as Portuguese Octopus Confit priced at HK $280 that is infused with Moscatel wine through steam cooking, Piri-Piri Quail priced at HK $180 with the unconventional new choice of quail from France instead of chicken with a smoky rosemary aroma, A5 Grade Flamed-grilled Chuck Rib priced at HK $380 inspired by traditional beef sandwich "Preguinhos" and more. A few of our favorite dishes were the Duck Rice and Sapateira, both very traditional dishes from Portugal and tasted just like they did on our last visit there.
Casa Lisboa Gastronomia Portuguesa 2F, Parekh House, 63 Wyndham Street, Central, +852 2905 1168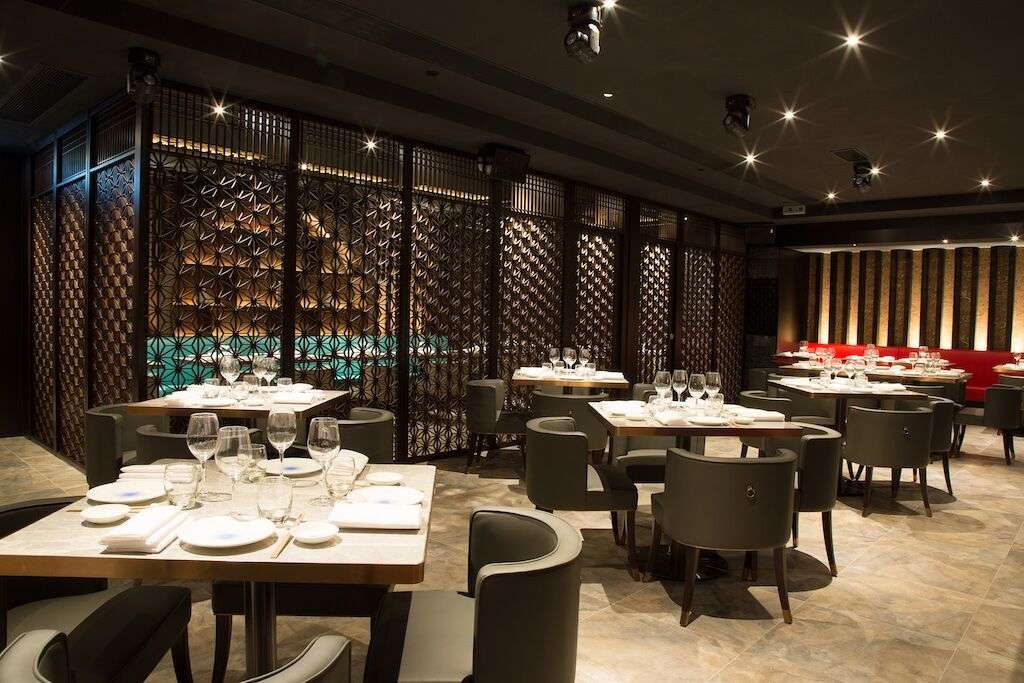 Fang Fang
Indulge in fine Asian cuisine as Fang Fang now "softly" opens. With elegance surrounding the restaurant, bar, and lounge, partake in unique robust flavors with influences from Chinese, Japanese, Malaysian and other cuisines. The notion of 'sharing' is highly respected at Fang Fang—be it the food, the culture, or the conviviality of the team. The affordable prices for such gourmet finesse is another reason to visit Fang Fang. Seating 80 diners in the restaurant and 50 in the bar and lounge—immerse yourself in a tantalizing experience. We loved their crispy kale as a starter priced at HK $55, their Jasmine Tea smoked ribs HK $125 for a main and their roasted duck is great to share among a bigger group priced at HK $495. The must order though is their Grilled Chilean sea bass HK$ 275, cooked to perfection with just the right balance of flavors, this was hit and nothing was left on the plate. Their cocktail menu is inspired by the five elements of ancient Chinese philosophy- water, wood, earth, fire and metal and everything sounded delicious. A few of them sounded abit too creative for us so we opted for the Omikuji Girl with chili tequila and the mock-tail Avocado crush, which was super refreshing and tasty. Both drinks were full of great flavors and very Instagram friendly!
Fang Fang 8F, LKF Tower, 33 Wyndham Street, Central, + 852-2983-9083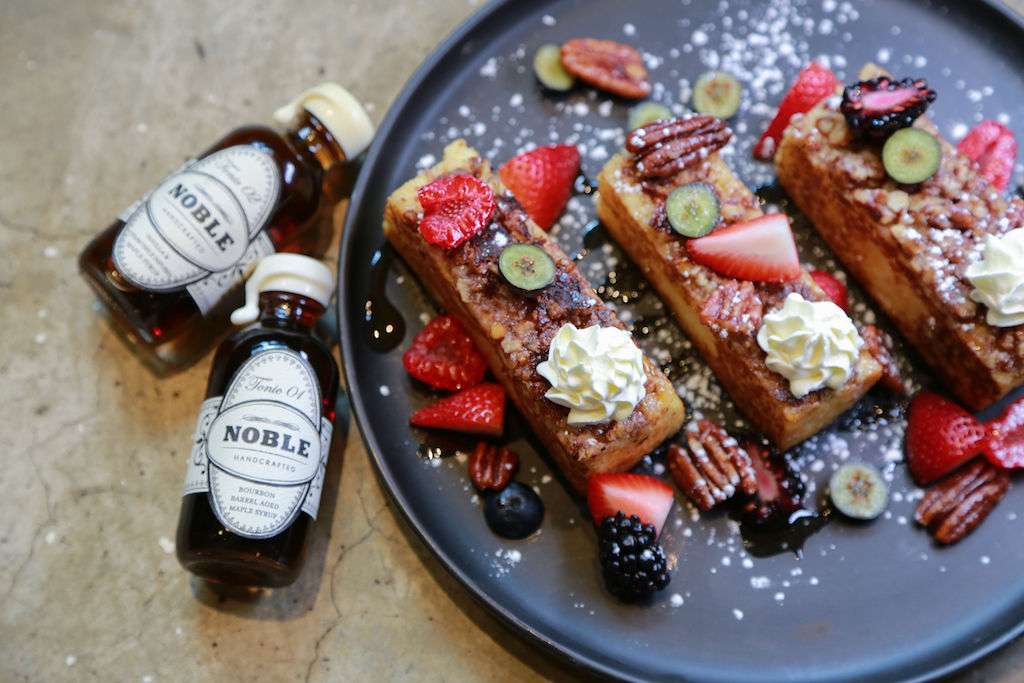 Lily & Bloom
Lily & Bloom presents their All-American Brunch that reigns supreme over all other brunches in town. A new and upgraded weekend brunch spread is priced at MOP $495 + 10% per guest. The brunch menu includes a host of appetizer buffet offerings paired with a choice of main and free flow beverages. To kick off the feast, guests can heap their plates with hearty and healthy salads, fresh bites from the seafood bar, made-to-order omelets, new pastries & healthy cereal corner, and desserts. For the main dish, guests can choose between delectable dishes like the eggs benedict with beurre noisette hollandaise, smoked ham, english muffin, roasted potatoes and a micro salad, croque madame with a three-cheese sauce, or brioche french toast with candied pecans, berry compote, and cinnamon cream. With each option more mouthwatering than the last, guests are spoiled for choice at Lily & Bloom's fantastic brunch. It's an occasion for the entire family, Lily & Bloom welcomes their pint-sized guests to enjoy the fun filled playing area and a dedicated kid's menu. For MOP $155 per child aged four till 11, your little one can enjoy the delicious All American Brunch package.
Lily & Bloom 5–6F, LKF Tower, 33 Wyndham Street, Central, Hong Kong, +852 2810 6166, www.facebook.com/LilyandBloom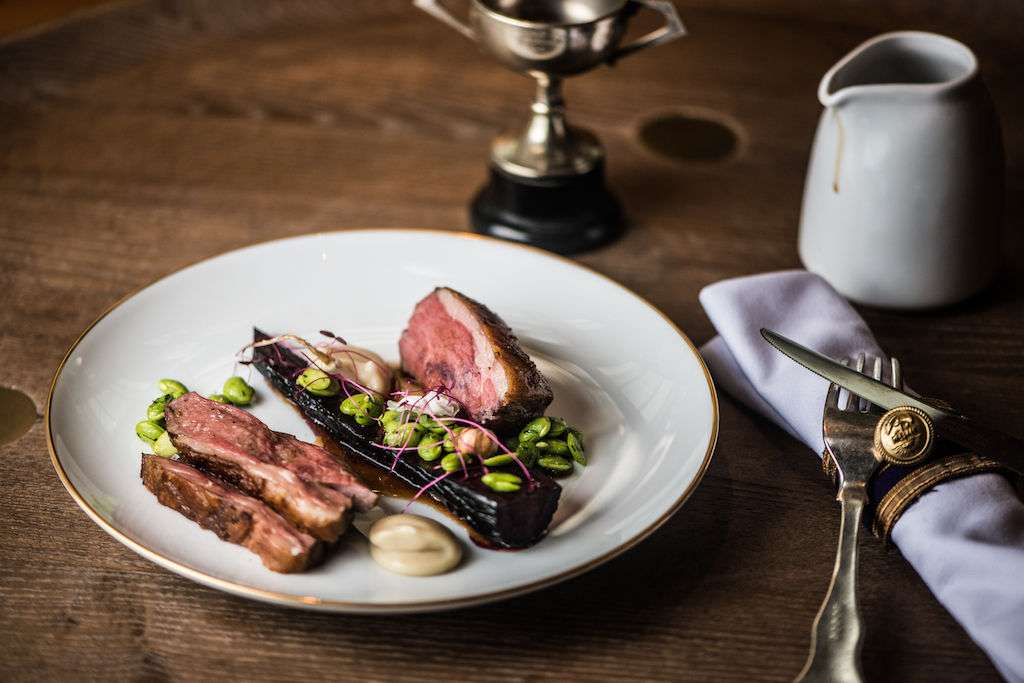 Gough's on Gough
Embark on a journey through modern British cuisine at Gough's On Gough. Head to the sophisticated seafood bar, where guests can relish a variety of fresh seafood such as a succulent selection of seasonal oysters, Madagascan prawn cocktail priced at MOP $158, or the magnificent seafood platter for two priced at MOP $1,280, which carries royal helpings of oysters, mussels, clams, king crab, lobster, prawns, and sauces.
From the seasonal appetizers, Chef Arron's signatures include Scottish Brown Crab with green apple, seaweed ewe milk ricotta, and charred cucumber salad, and handmade gnocchi made with a 6-month matured comte cheese sauce, pickled potatoes, and fresh garden herbs. Meat lovers will fawn over the tender slow-cooked Hungarian chicken priced at MOP $328 with sautéed peas, confit asparagus, and a raw mushroom carpaccio, and the hearty grass-fed wagyu steak priced at MOP $398.
Gough's on Gough 15 Gough Street, Central, Hong Kong, +852 2473 9066,
•••
WATCH OUT FOR THESE EXCITING EVENTS IN HONG KONG
•••
Head to Hong Kong this weekend—it's a great opportunity to explore diverse dining options, with restaurants boasting spectacular interiors and innovative dishes.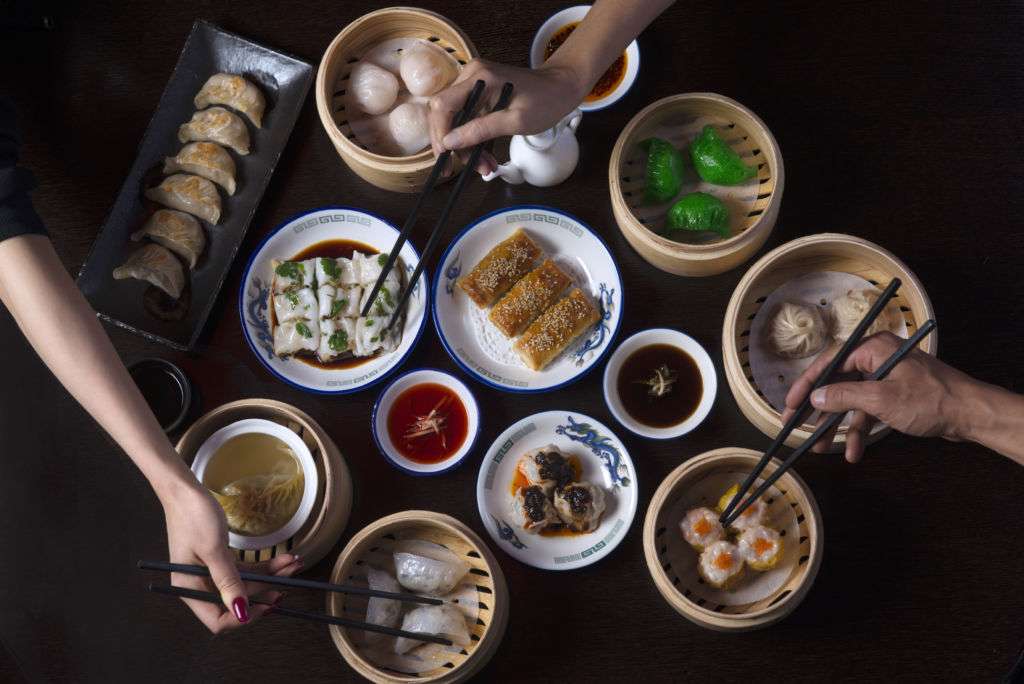 Experience an extraordinary dining experience during the Hong Kong Restaurant Week. With more than 100 of Hong Kong's finest restaurants offering 3-course lunches from HK $118 and 3-course dinners for HK $298 only, enjoy the best culinary scene of the city. Restaurant Week is a great opportunity to experience Hong Kong's best restaurants at affordable prices.
When: July 28–August 6, 2017
Where: Hong Kong
How much: Lunch from HK $118, Dinner from HK $298
For more details, visit www.restaurantweek.hk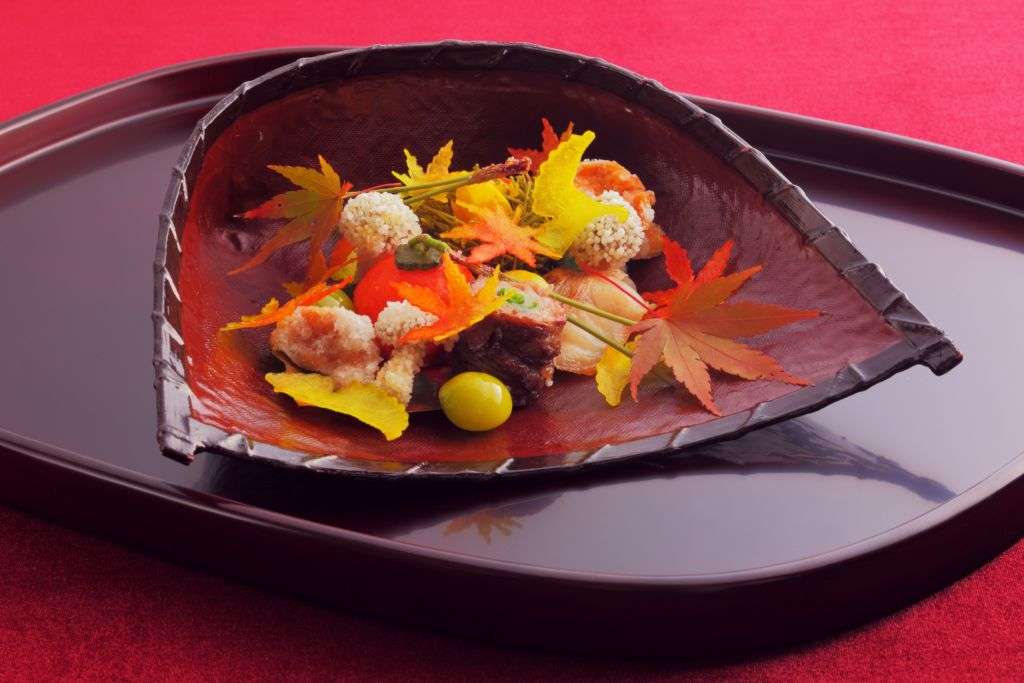 INTERNATIONAL CHEF SHOWCASE: KAZUO TAKAGI OF TWO MICHELIN-STARRED KYOTO CUISINE TAKAGI IN ASHIYA, JAPAN
Embark on a sensational dining experience of historical and theatrical Kyoto cuisine this August. Chef Kazuo Takagi, of two Michelin-starred Kyoto Cuisine Takagi in Ashiya, Japan has been invited on behalf of the Michelin Guide Hong Kong & Macau Dining Series as the latest guest chef in their International Chef Showcase.
A master of true Kyoto cuisine, known as Kyo-ryori, the talented chef will be presenting a spectacular tasting menu which takes diners on a sensory journey through the natural beauty and tradition of Japan's former ancient capital. Chef Kazuo Takagi has created a unique five-course lunch and eight-course dinner menu exclusively for the dining series.
When: August 9, 2017
Where: Whisk, The Mira, 118 Nathan Road, Tsim Sha Tsui, Hong Kong
How much: Prices start from USD $100 or HK $ 800
Tickets are available at www.guide.michelin.com.hk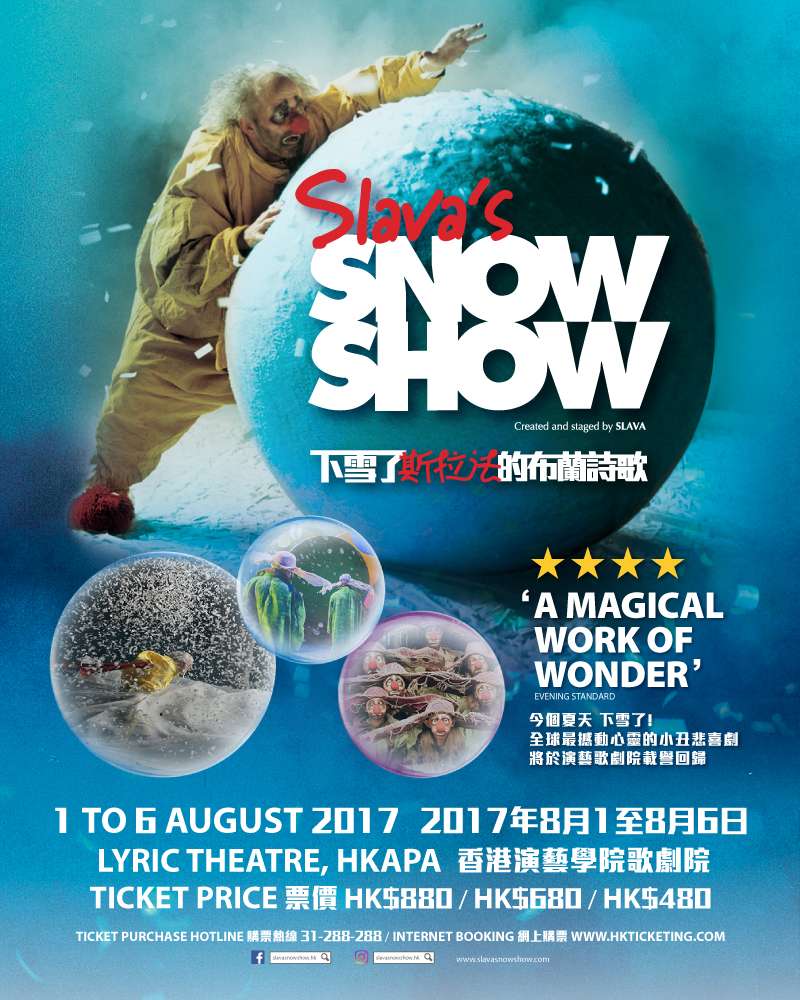 Catapulting more than 5 million people back to childhood in over 30 countries, this highly acclaimed international visual tragic and comedy clown masterpiece has won the highest theatrical awards from London to New-York, Australia to Mexico, Paris to Moscow, including the Laurence Olivier Award in England and the Triumph Award in Russia.
Snowshow is a universal and timeless theatrical poetic spectacle which has unanimously enchanted and empowered the imagination of audiences in tens of countries, hundreds of cities with multiple thousands of performances resulting in millions of spectators from all nationalities, gender, beliefs, types and ages like no other show. It is a genre of its own and remains as spontaneous and magical as the first day, systematically catapulting all adults back in childhood. Snowshow has restored the art of clowning by seducing back all those who claim no interest in the aging clowns of traditional circuses.
A caravan of organized chaos, revelry, and enchantment that ceaselessly trundles around the world, it offers everybody – everybody, young and old – an opportunity to leave their regulated lives at the theatre doors and enter a condition of delighted idiocy.
When: August 1–6, 2017
Where: The Hong Kong Academy for Performing Arts, Lyric Theatre, 1 Gloucester Road, Wan Chai, Hong Kong
How much: Standard: HK $880, HK $680, HK $480, wheelchair: HK $680
For more details, visit www.slavasnowshow.com
Tags