For those who travel to Hong Kong often they might have noted that Zuma has been closed for renovation. Well, now the hip Japanese restaurant is back, and it's better than ever with a new facelift to celebrate its tenth year here in Hong Kong. Originating from London, Zuma has been bringing their internationally acclaimed style and modern Japanese culture and cuisine internationally for over twenty years. They've been in Hong Kong for the past eleven years. They serve dishes inspired by Japan's informal Izakaya dining style, and it has long been one of our favorite places to grab a bite.
New Design
(See featured image above)
Zuma spent this past summer working with long-time design partner Noriyoshi Muramatsu, based in Tokyo at the infamous Studio Glitt, to create a whole new look. They redesigned the restaurant with values central to the brand – freshness, timeless and unique. The interior has a contemporary aesthetic with a few charming touches of traditional Japanese culture. The changes are subtle yet you can clearly feel a difference when you enter the new dining space. We particularly loved how the huge glass walls and modern steal lanterns (intricately designed with Japanese patterns) contrast with the natural raw materials used for the furniture (for example the solid hardwood tables) are a simple yet effective combination of textures. Muramatsu is well known for his timeless and innovative designs and Zuma is no different. The lounge – with award-winning bar with tunes from top DJs throughout the week – is one of the best places in the city for a drink with friends, and the restaurant a pleasure to eat in.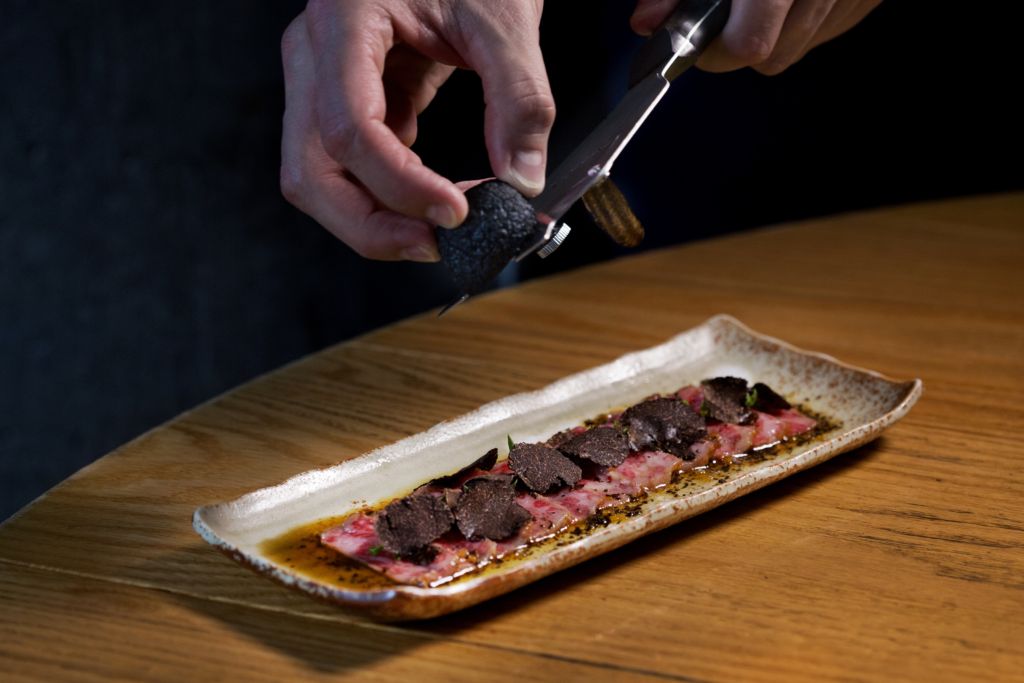 The New Menu
Zuma Hong Kong's also revamped their kitchen, which has been upgraded with state of the art equipment. The kitchen team has also been working hard all summer to add to Zuma's menu to celebrate the new season with an a la carte menu led by new dishes and luxury seasonal ingredients. Their delicious sashimi platter is still a definite crowd favorite, and we love their salads, grilled lamb chops and red prawn gunkan – a boat-shaped sushi delicacy that translates as battleship served with black truffle and caviar. Also great is the new beetroot salad with Hokkaido cheese and a spicy lemon dressing made from fermented Korean dried chilies, lemon and honey. The fresh and zesty flavours of the chilli, lemon and beetroot really offset the richness of the truffle and fish. This one is a definite must try! And of course, no meal is complete at Zuma without trying two of their signature dishes, Miso Marinated Black cod and Japanese wagyu tataki, truffle ponzu.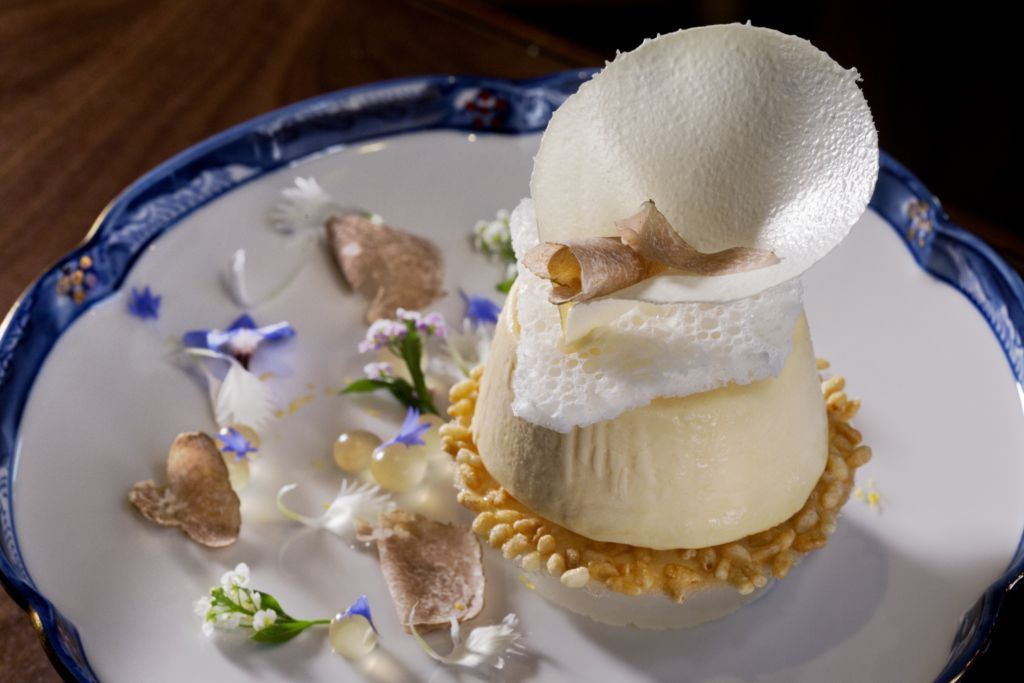 White Truffle Heaven
In celebration of white truffle season, Zuma Hong Kong every year releases a captivating tasting menu, this year available from Friday 26 October until the end of the year. This 12-course journey offers you an outstanding white truffle experience from appetizers to dessert. It promises to be a real treat for the taste buds. The luxurious menu starts with seared toro with caviar and white truffle followed by a spicy lobster soup with shrimps, shimeji mushrooms, and nine other dishes (which include a tartare, sashimi, abalone and steak to mention just a few of our favorites!). Then there is also the dessert. Zuma Hong Kong's dessert is a divine grand finale to this year's white truffle menu (see above image). A delicate balance of rich and refreshing the white chocolate truffle molten cake with Japanese yuzu sorbet is the perfect combination of textures and flavor to end an exceptional 12 courses of white truffle! Try it yourself before the end of the year!
Zuma Hong Kong Landmark Level 5 & 6 15 Queen's Road, Central, Hong Kong, www.facebook.com/ZumaHongKong +852 3657 6388
Share
Tags
Related Posts