New year, new you? It's something a lot of us tell ourselves at this time of year. "Put down the vino, walk away from the cake, and pick up some dumbbells!" Well, you're not alone. Whether you're on your way to keeping your resolutions or you want to lead a healthier life, this is the right choice! To help you on your way, here's our list of the eight best health apps to keep you healthy and happy.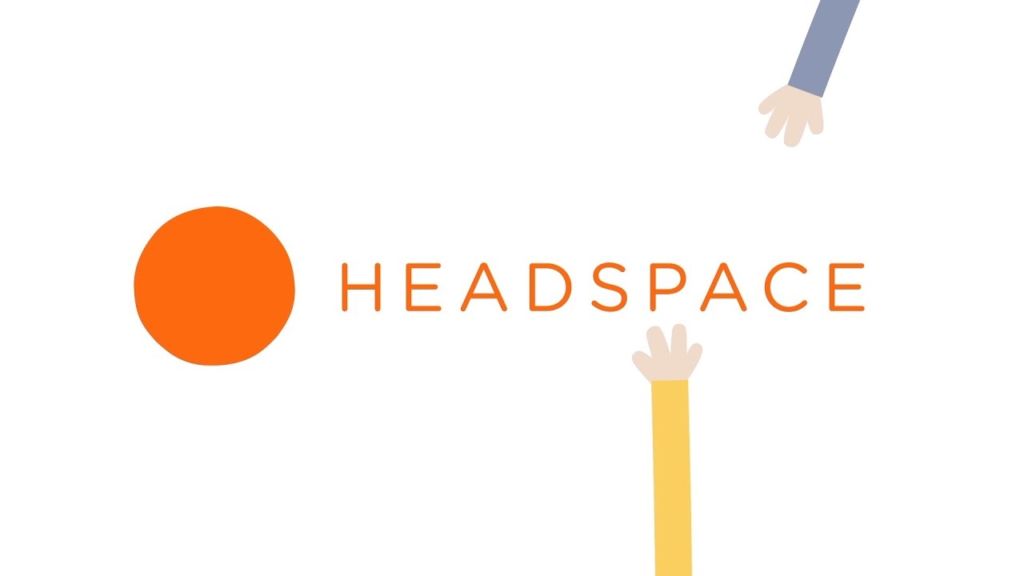 MEDITATE WITH HEADSPACE
First and foremost, let's take some time out to look after your mind. Meditation is great practice and whether you're a novice or if it's part of your daily ritual, this health and wellness app could help take you to new levels of relaxation and enlightenment. It's simple to use with a cute and clean aesthetic. Their guided meditations and mindfulness techniques are a perfect way to start, end, or take a break in your day. Each session lasts just a few minutes which is a great trade-off for a clearer mind.
Download on App Store or Google Play Store for Android.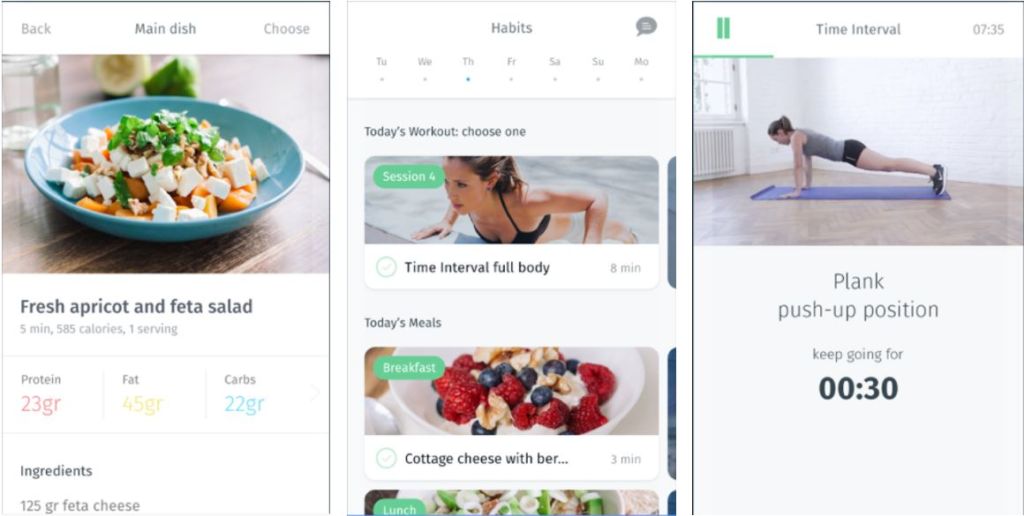 EXERCISE WITH 8FIT
No more excuses because this app makes it super simple to exercise at home! 8fit workouts are designed to be done anywhere although at home or in a park would be better. The app also custom fit your workouts to your personal health and fitness goals! So if you pick weight loss, cardio workouts will be selected for you, and muscle building ones for toning up. All workouts are never longer than 15 or 20 minutes. With 8fit, at least one work out a day is more than achievable!
Download on App Store or Google Play Store for Android.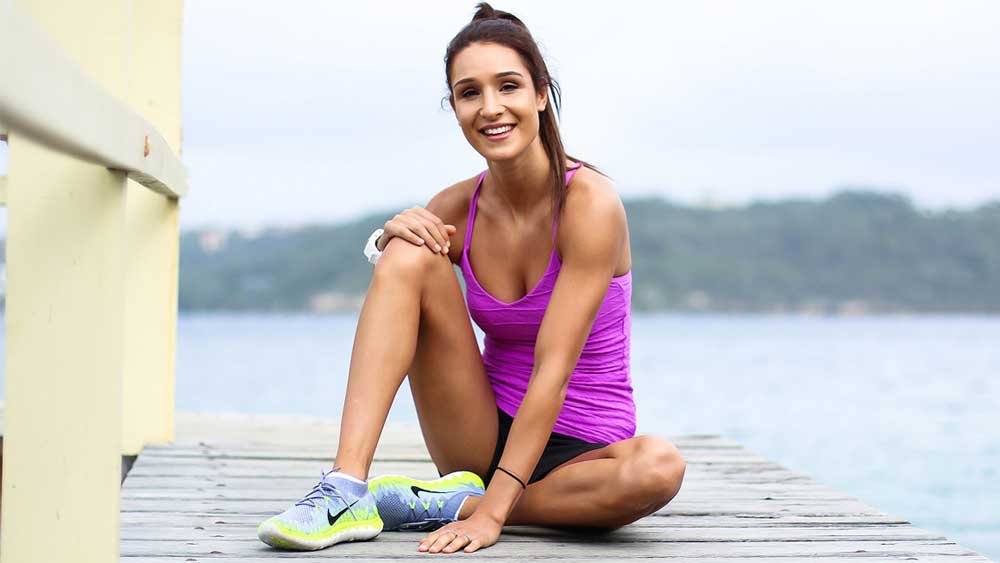 BODY BLAST WITH SWEAT
Want to get super fit in very little time? Then Sweat is the app you've been waiting for. Train with some of the social media's most successful names in fitness–Kayla Itsines, Kelsey Wells, and more. The workouts are high-intensity plyometric training using minimal equipment. Train for as little as 28 minutes a day and achieve your fitness goals in no time. There's no messing around with these girls, they really mean business!
Download on App Store or Google Play Store for Android.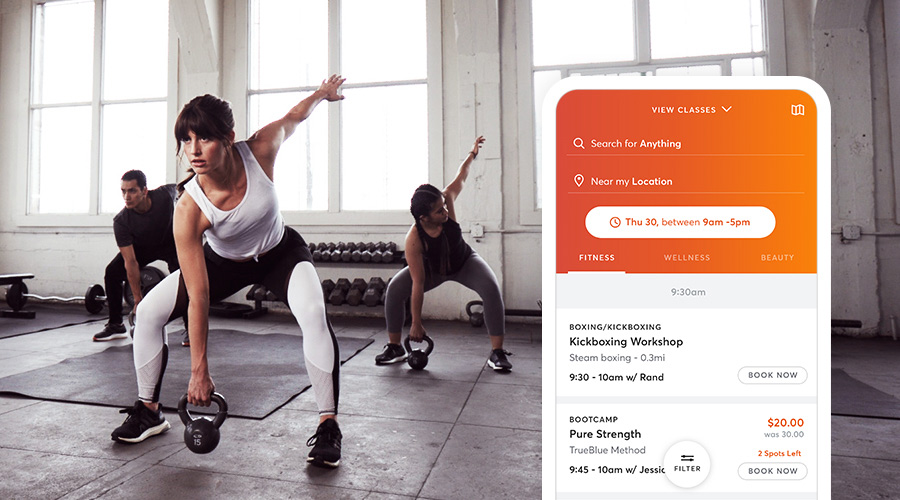 KEEP WELL AWAY FROM HOME WITH MINDBODY
When you're away from home, it's difficult to stay on top of your fitness and wellness goals. With Mindbody: Fitness, Salon & Spa, no matter where in the world you are, you can find the nearest exercise class, pricing, and time slot in an instant! Select the type of class you want, set filters like price, duration, or proximity and the app does the rest!
You can find out where the nearest exercise classes are to you (almost anywhere in the world), their price and time in an instant! With an incredibly easy to use interface, simply select the type of class you want to find, and set filters like price, duration or proximity if they are variables that matter to you, and the app's location technology finds the nearest suitable classes.
Download on App Store or at Google Play Store for Android.

TRACK YOUR PROGRESS WITH MYFITNESSPAL
Rated a solid 4.5 on the app store, this is undoubtedly one of the best apps to keep track of your fitness progress. Knowing how well you're doing is sure to be a way to motivate you to continue, and this is one of the most up to date ways of doing it! Whether you want to see your lowest weight, track your runs, monitor your heartbeat, or count calories, MyFitnessPal has a smart and user-friendly feature that will help you do all that!
Download on App Store or Google Play Store for Android.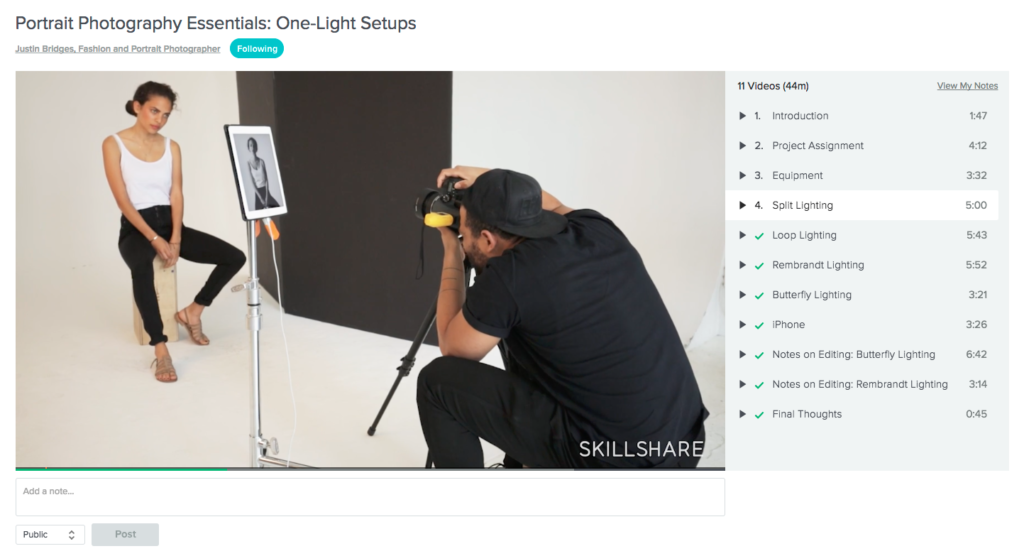 EXERCISE YOUR BRAIN WITH SKILLSHARE
The best way to keep your brain sharp and your mind young is by learning something new, and with Skillshare you can do exactly that! Possibly one of the best apps to come out of the world's newfound obsession with sharing economy, Skillshare allows its community of some 7 million people to trade skills and learn new things from each other. With more than 25,000 online classes you will never be short of new things to learn. Get creative with watercolor, photography or graphic design or learn practical skills to progress your career in areas like social media marketing, finance, investing and much more. You can learn as and when you find the time, but of course, the beauty of being an app on your phone is that you can take it anywhere!
Download on App Store or Google Play Store for Android.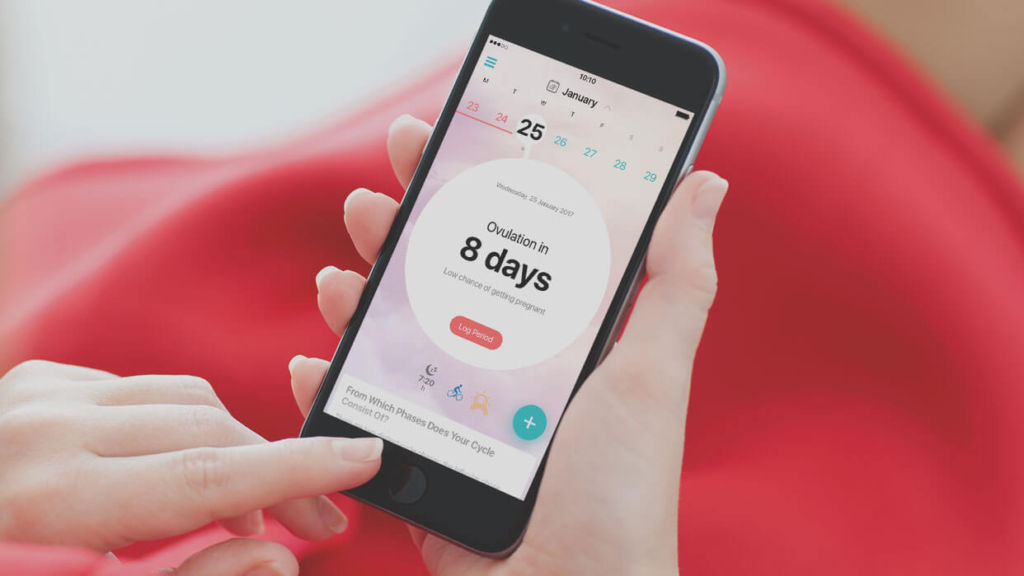 STAY ON TOP OF YOUR CYCLE WITH FLO HEALTH
A woman's cycle can sometimes be annoying especially if your period comes at the worst time. Forgetting or not knowing the date that its due can put you in some really awkward and uncomfortable situations. With the Flo Period & Pregnancy Tracker, you can use its sophisticated algorithms to predict when your due and even when you're the moodiest. A true godsend! It can also be used for fertility purposes if you and your partner are trying for a baby. Tracking your cycle with Flo is a great way to know and understand your body!
Download on App Store or Google Play Store for Android.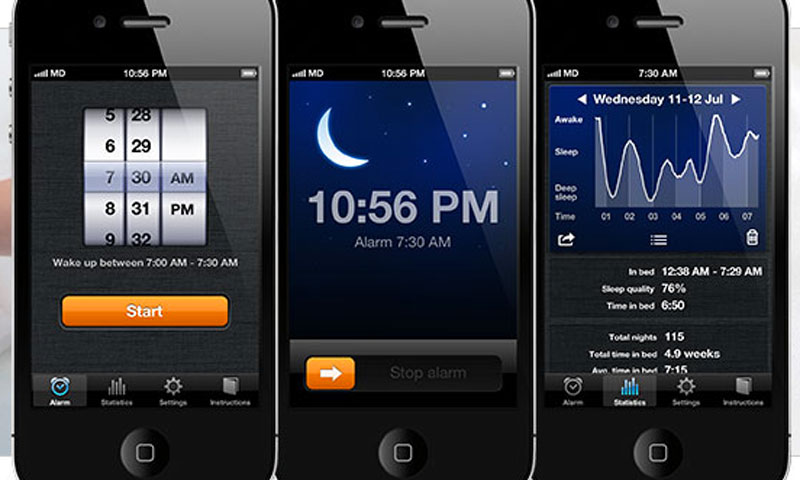 GET A GOOD NIGHT'S REST WITH SLEEPCYCLE
After all this exercise and mental strength building, you are sure to need a good night's sleep. While we often spend minutes–sometimes hours–scrolling through social media until daft o'clock, why not use your tech for something more worthy! With SleepCycle, you can monitor your sleep, see at what times you are disturbed, or if you sleep less after eating or watching certain things. Tracking these via an easy-to-use app can help you improve your sleep quality and health in the future!
Download on App Store or Google Play Store for Android.
Also read: Top 5 Apps You'll Need in Macau
Tags
Related Posts