There are heroes who walk amongst us, humble and dedicated to their cause, helping those in desperate need of help–all without us being the wiser. We sat down with Augusto Nogueira, the founder and president of Association of Rehabilitation of Drug Abusers of Macau (ARTM) to talk about the association and his role in it.
Tell us about ARTM and your mission. 
ARTM was founded in 2000 as a local, independent organization. Before 2000, it functioned under a different name and was linked to Portugal. At the moment, we are the only organization in Macau that provides inpatient treatment. 
ARTM focuses on four pillars, prevention, treatment, harm reduction and policy advocacy. The first one is prevention. People can come to our facilities, get the counseling needed or just spend a day, hang out, play some games. There are social workers, psychologists and monitors on-site. Our association provides youngsters with an alternative pastime, like sports or visiting interesting places. We work with youth organizations and hold workshops at schools too.
Another focus of ARTM is treatment. Our center has male and female sections for 70 people with ten beds for special care. We don't only help those with drug problems, but also people with alcohol addiction, HIV-positive patients, those who need rehabilitation after prison, and women who had suffered from domestic violence.
Then, we have the harm reduction program which is the needle syringe program. Currently, we are giving out around 12,000 syringes per year. The return rate is almost 85 percent. That means when we give away new needles, we ask them to return the used ones afterward. When they return the used needles, we compensate with something like cup noodles, soda, or coffee. The goal for this is to remove used needles and syringes from the street. 
We have nurses to provide basic care and HIV rapid test as well as teams going out on the streets every day to check on people. Then, we have the Aftercare Department which takes care of the people that finish their treatment at ARTM. And so we advise them to go to that department for follow-up. 
If they are discharged from our facility but they are still under the probation period, the follow-up is mandatory. In this case, we provide counseling sessions, take tests and report to the Department of Social Reintegration. We also deal with the families to help them out of the difficult situations of their relatives.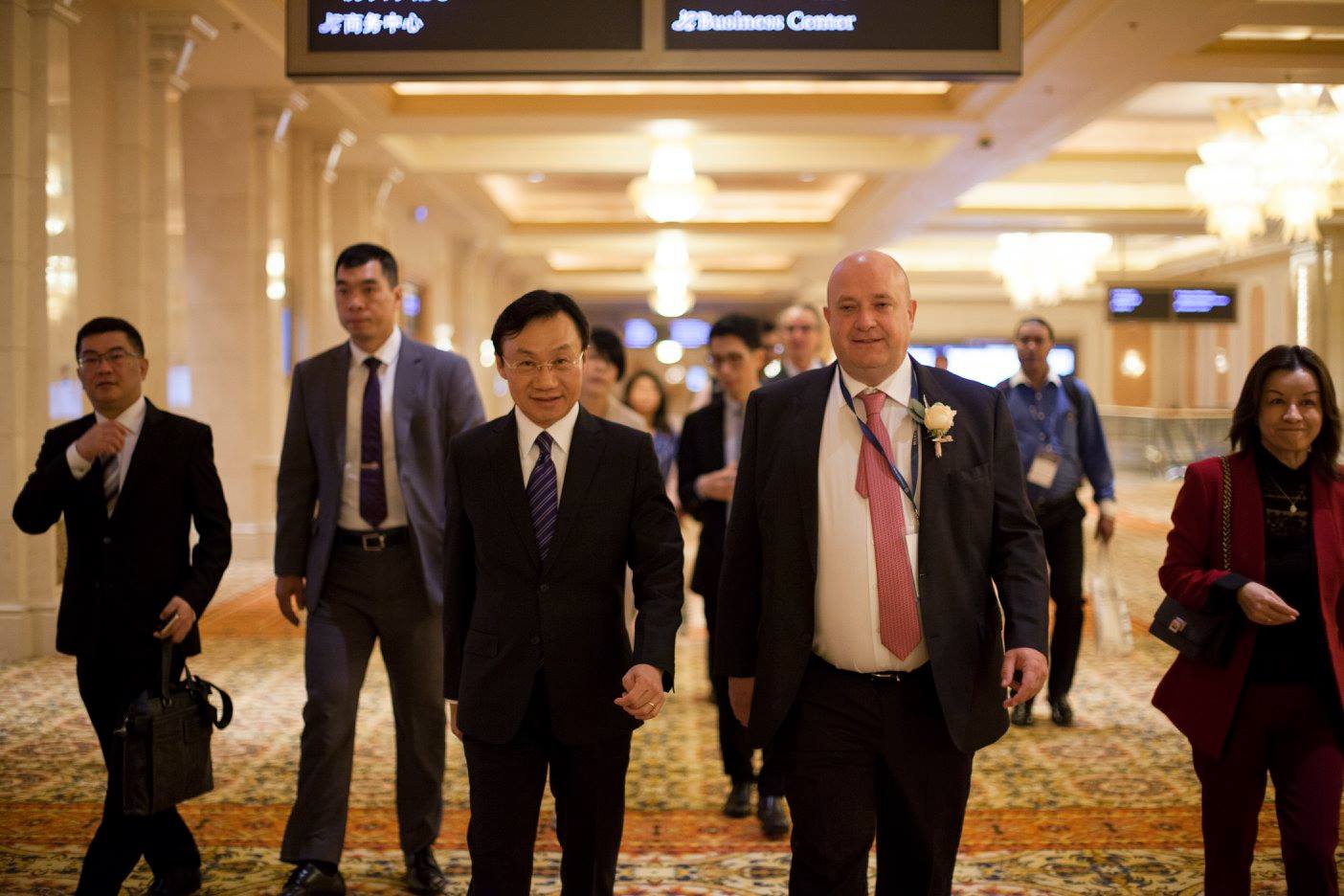 How did you come up with the idea of starting such an association?
Back in Lisbon, I had a drug problem. So in 1993, I sought help at the local organization and stayed at the treatment center for eight months. In June 1994, this organization asked for volunteers who were willing to come to Macau and Hong Kong, continue the treatment and help build the community. So I came in 1994 and here I am today. 
In 2000, we had to separate from the Portuguese office and changed our name to ARTM. Luckily, we received the support from the Social Welfare Bureau in Macau. Before that, we basically had to go and knock on doors for financial help. 
Portugal decriminalized the use of heroin which helped the country significantly change the situation with drug abuse. Do you think it's necessary to follow this example in Macau? 
Yes, in Portugal it was a success and it definitely removed the stigma from drug users. Therefore people would seek help more without being afraid to be prosecuted. Portugal has also switched the focus of punishment from the users to big dealers of drugs. 
Unfortunately, not that many countries follow that. It's hard to say if that is a good solution for Macau or not. However, this example is definitely something to consider for all the countries in the world. 
What are some of ARTM's initiatives?
We have many; one of them is "Be Cool Project" which promotes positive message through different channels. For example, we support a basketball youth team and are planning a football championship. In October, there is a workshop about the family, workplace, school drug prevention where UN specialists will come and help us with the training. 
We've just also had gala dinner where we awarded those who have been sober for many years. That is going to be an ARTM annual event and there is a charity dinner coming in November.
What obstacles do you face during your work in Macau specifically and what do you think has to change to make your work easier and to help people overall? 
First of all, we are very thankful to the Social Welfare Bureau for all the help that they are providing us with. Not only to build our facilities, but also for all the support and help they've been giving us through all these years. Of course, without them, we cannot exist because basically, the funding is from them. 
For our team, the main disappointment is to see people finalizing their year's treatment and still going to prison because of their pending cases. We put a lot of effort to help people get back on track, some even start new jobs, but they still must go to jail. We understand that they broke the law, but we also think that there should be other options. Our hope is that in the future people won't go to prison for using drugs. It doesn't have to be decriminalization, but we believe they should have an opportunity to choose treatment instead of prison. It is sad for us and stressful for people. Thus, we send a wrong message of "Doesn't matter that you getting treatment, you still have to go to jail". This can demotivate people from seeking treatment.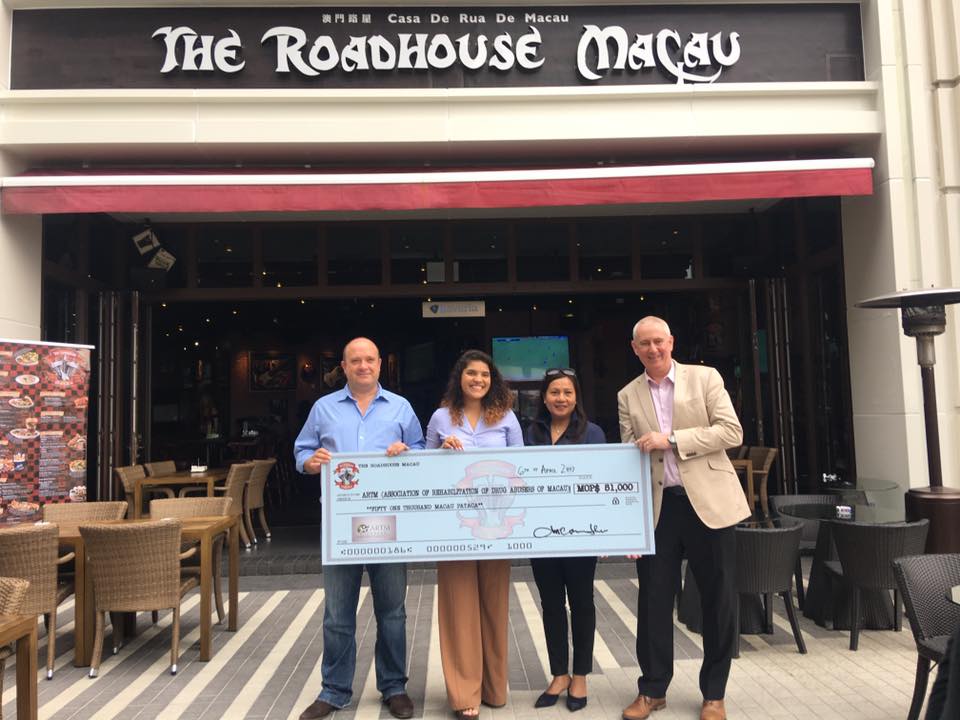 Do you get enough help from the local community and organizations? 
I'd say so. The community does support us. Well, some people prefer helping other charities, which we understand.
We are very grateful for our sponsors like ILCM (International Ladies Club of Macau), Wynn Macau, Melco, Sands, The Venetian Macao, Galaxy Macau—we have many friends! The Roadhouse Macau and Duffy's Irish Pub Macau have been supporting us for a long time now. Duffy's sponsors our basketball team and both of them are going to sponsor the rooms we have at the facilities. Two rooms and a coffee shop will have their names. Very soon we are going to make a band competition at The Roadhouse Macau and we are inviting youth bands to participate with songs that spread a positive message. 
What does your typical day look like?
Oh, I don't have a typical day. Either I spent the whole time at my desk, having meetings with staff, organizing activities, or addressing issues. At times, I head to other departments or meet our partners, sponsors, and commissions. I don't really have a strict routine. 
Do you ever do "fieldwork"?
Sometimes, yes. Not as much as I used to, but I still go out at night with my team to see if we can find someone who might need help.
What is the hardest part of your job?
I don't think there is. When you do what you like, you find pleasure in what you do. Even if it's hard, I still like it. I've never really thought about the hard parts. 
Well, it's always sad to see people go back to drugs after treatment. But relapse is also a step, and probably next time they will come with a different perception.  
I fully realize what we are doing and who we are helping. Yes, society often stigmatizes drug addicts. Even some friends of mine say that all drug addicts should be in prison. It is sad to hear, but everyone is free to think whatever they want. I believe there is a wonderful person behind any drug addict. In Macau, drug addicts don't really commit any serious crimes either, so there is no point to blame them for their addiction. 
What's the most rewarding part?
This is easy! On a personal level, it is great to see people out and about who used to be in ARTM, greeting and thanking you. It's amazing to see people doing well. These small encounters give me a lot of satisfaction. 
Of course, as a team, we are very proud of the award from the Macau Government–the Communities Services Medal and the Portuguese government–the Medal of Merit of the Portuguese Communities.
Can you tell us a story that especially touched you during your time with ARTM?
There are so many! One of the cases was a man with the most severe withdrawal we had to assist with. That time we still didn't have any methadone, so it was hard. He spent three days in bed in horrible condition. All the facilities he's been in before just left him in a room, but we really took good care of him. We tried to reach out to his family and only after five years we managed to get his mother to reconnect with him.
After some time, I went to his wedding, and he had a son. Now he's been working with us for around 15 years. He's the one in charge of the needle syringe program, a very nice and hardworking guy. So if we want to change, we can. 
---
For more information on ARTM check their website here
For admission, international admissions, family support, counseling and Needle Syringe Program and Needle Syringe Collect:
Harm Reduction Department Estrada da Areia Preta Nos. 11 – 13, Nam Fong Garden (Bloco 03) R/C C, Macau, +853 2853 5110, [email protected]
For family support, HIV/AIDS support, Inclusive HIV Rapid Test, methadone support, after care, prison release, gambling addiction, alcohol addiction:
After Care Department Rua Três do Bairro da Areia Preta, no. 52, Edf San Mei On, R/C Loja "AG", Macau, +853 2840 3430, [email protected]
Coloane – ARTM Treatment Centre Estrada de Nossa Senhora de Ká-Hó, Macau, +853 2887 0117 (Male Center), +853 2888 2414 (Female Center), [email protected]
Tags
Related Posts