Podcasts have taken the world by storm. Books and documentaries were where we got our inspiration and information from but now, we're on a time crunch. Juggling work, family, friends and other projects makes it nigh impossible to find the time to read a book and absorb every word of it. With podcasts, however, you can listen to the musings of scientists while doing your dishes or have some company during your commute to work! Here are 8 of the most highly-rated podcasts that would surely change your life!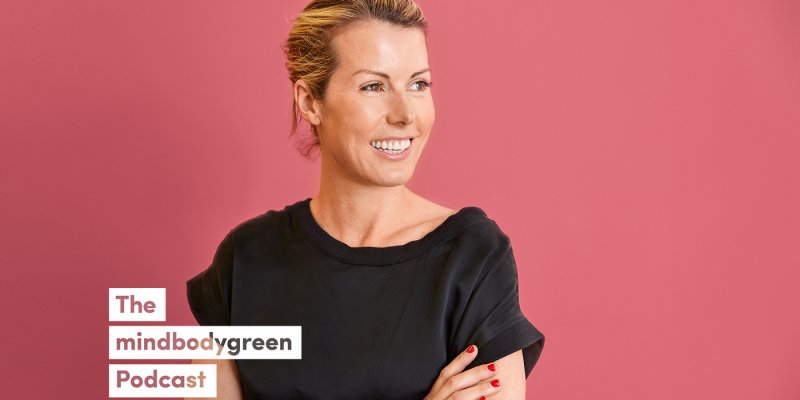 HEALTH AND WELLNESS
The mindbodygreen Podcast
For anyone who's ever been cynical about the might of wellness, be ready to be convinced by this podcast from mindbodygreen. Listen to Jason Wachob—founder and CEO of the company—interview pioneers, cutting-edge thinkers, and wellness entrepreneurs who're all doing great things in the industry. The podcast isn't scripted and resembles a natural and light conversation between friends. Topics range from health, fitness, nutrition, self-help and everything in between. Being trailblazers in this industry, their personal journeys and struggles are told to inspire! If you're looking to make some health and wellness changes this year, hear what mindbodygreen has to say.
Download from the App Store or listen on Sound Cloud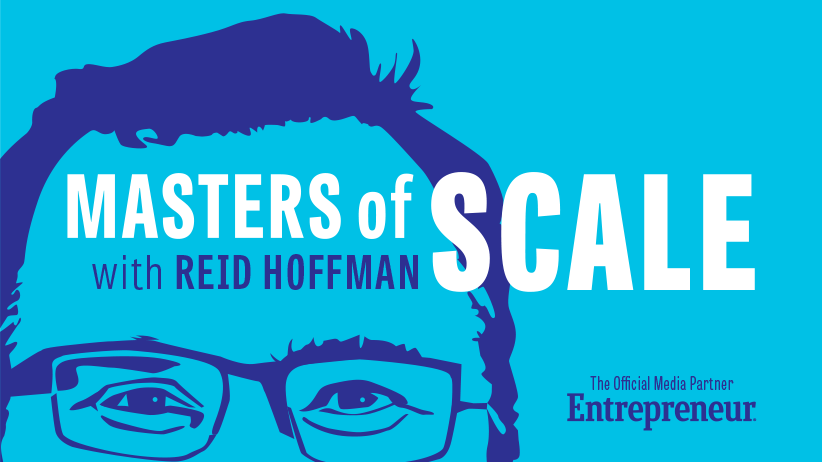 ENTREPRENEURSHIP
Masters of Scale with Reid Hoffman
We've heard the stories about Facebook and bitcoin. People who've made their millions from a single algorithm (which may be a huge simplification) and doubt that they are even real. Well, they are. And on the Masters of Scale with Reid Hoffman, you get to hear all about how they did it. As a legendary Silicon Valley investor slash entrepreneur himself, Reid Hoffman is a knowledgeable host to grill guests such as Facebook's Mark Zuckerberg and Sheryl Sandberg, Netflix's Reed Hastings, Google's Eric Schmidt, and Spanx's Sara Blakely. The show holds secrets of building a multi-billion dollar tech company and also has a hilarious comedic aspect. Learn and be entertained!
Download from the App Store or Stitcher for Android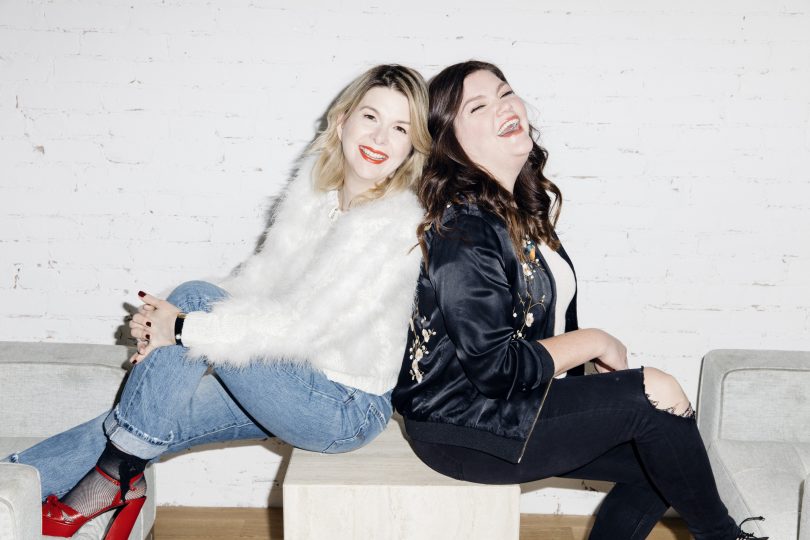 BEAUTY JUNKIES
Breaking Beauty Podcast
As fierce as a fashion magazine but friendly as a chat show, Breaking Beauty Podcast is a must for beauty junkies this year. The podcast is basically an in-depth chat about beauty by magazine beauty editors Jill Dunn and Carlene Higgins. They talk about beauty products and the stories behind the product or their creator. If you've never heard the story of how Estée Lauder first got her perfumes in department stores, you should tune in! The ladies also chat with industry professionals who tell them how they achieved success and their favorite beauty products. This podcast will inspire your next beauty buys, appreciate fierce women in the business and elevate your career goals!
Download from the App Store or Stitcher for Android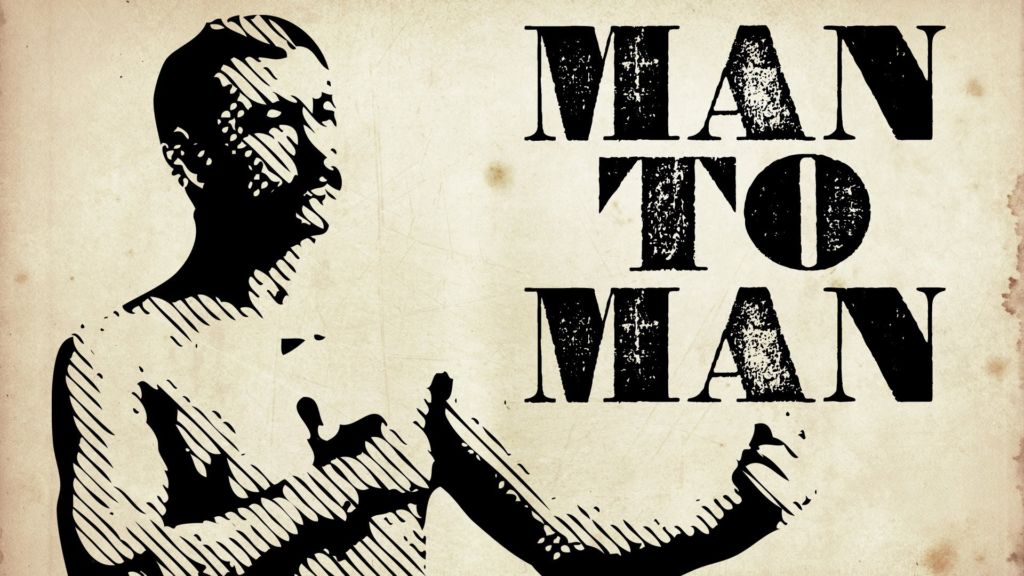 MAKE THE MOST OF BEING A MAN
The Art of Manliness puts you in touch with parts of your masculinity that you may have long forgotten about or maybe never even knew was there! In thoughtful and considered podcasts, Betty McKay (former co-host of Awesome podcast) discusses masculinity and manliness with authors, thinkers and impressive men. Covering everything from professional skills to social life, parenting to philosophy, this podcast is for the modern man with traditional values.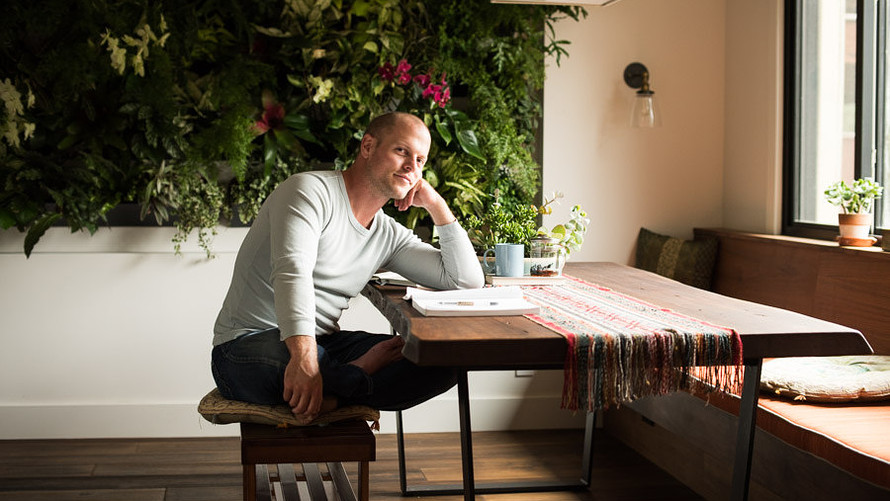 GET INSPIRED
Tim Ferris Show
You may recognize the name from the bestselling book, "The 4-Hour Workweek". This book revealed to the world how to escape the monotony that inspired Dolly Parton's most well-known song (9 to 5, for anyone unfamiliar). In this inspiring podcast, he delves into the tips, tricks and tactics of people at the top of their game in investing, chess, pro sports and more. Hear a range of eclectic tales that will inspire your next venture, all spectacularly inspirational without the airy-fairyness.
Download from the App Store or Stitcher for Android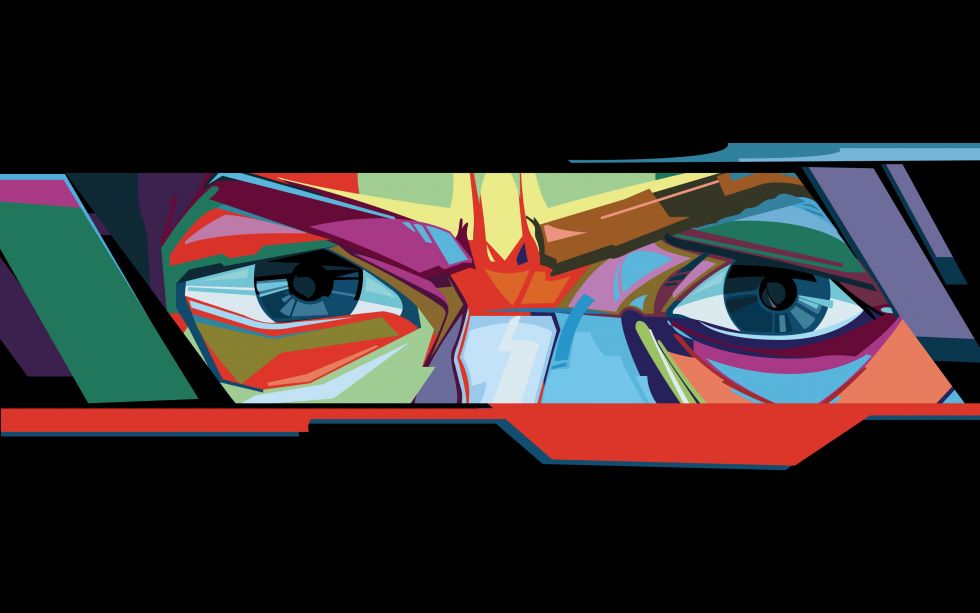 Dive into history
Hardcore History
Ever wondered what a Martian would think if they came to earth? What would they think of our history? In "Hardcore History" journalist and broadcaster Dan Carlin takes an imaginary "Martian" through our untoward past. Questioning the morality of great leaders and how great civilizations fell to ruin, tales of high drama, with many dark twists and turns that will keep you gripped to your seat. Rather than an academic podcast, this is surely more entertaining.
Download from the App Store or Stitcher for Android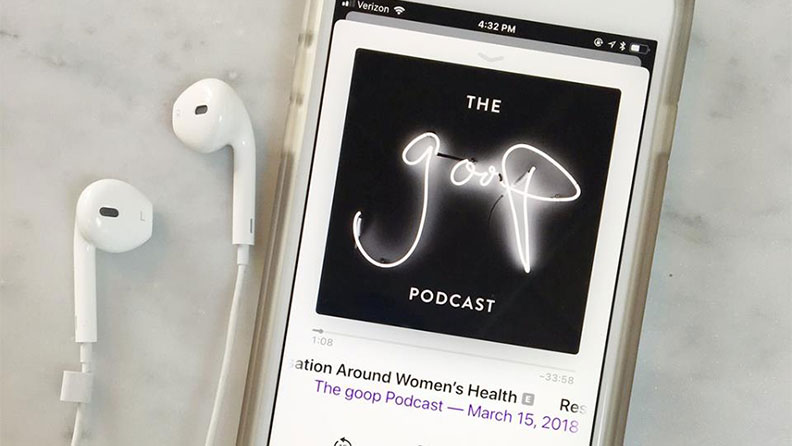 NEW IDEAS
Goop Podcast
If you are always looking to be ahead of the curve then this invigorating podcast is for you. Goop's podcast is led by Gwyneth Paltrow and goop's Chief Content Officer Elise Loehnen. The two incredibly intelligent women invite leading creatives, thinkers, CEOs and trailblazers to speak on their podcast. This is to pick their brains about fighting the curve and paving new paths. Some might call it revolutionary, but one thing that's for sure is it's extremely interesting to listen to.
Download from the App Store or listen online at www.goop.com
HAVE A LAUGH
The Joe Rogan Experience
Looking for something to brighten up a dreary day? Look no further. Joe Rogan is friendly, honest, informative and most importantly, super funny and entertaining. His series is a long-form podcast, so it's great for some company on that long commute. He's lighthearted yet critical about society, and his wise choice of guests for the show only adds to the allure. By the end of just one episode you will be wishing he was your best friend!
Download online from the App Store or listen online at www.joerogan.com
Other podcasts players we use include Overcast (App Store), Castbox (App Store and Google Play Store) and Apple Podcasts (App Store).
Tags
Related Posts