Being a small place, Macau can't always boast of being a homeland for medal-winning athletes. Thus, each time someone brings a medal back to Macau, it is an important event that makes the whole community especially proud. We sat down with Hugo Almeida, a bronze medalist who represented Macau in World Capoeira Championship 2018, to talk about dedication, inspiration and, of course, capoeira. 
What's your connection with Macau? 
My father came here for work to teach capoeira. He is a capoeira master. When I was 12-13, he had the opportunity to bring me over to study here so I have been in Macau since then. I've spent the most important part of my life here and I feel like this is home, even more than Brazil, actually. 
Tell us a little about capoeira. 
Capoeira is a martial art created by African slaves in Brazil. It was a way for them to fight for freedom, the only way to express themselves. They disguised it as a dance not to provoke the white men who were not happy about slaves fighting. For me, capoeira is much more than some martial art. It is culture, spiritual, and a lifestyle. 
How did you start doing capoeira and why? How long have you been practicing? And teaching? 
I was inspired by my dad. Actually, I used to play football as a kid, but always knew a little bit of capoeira. Since I moved to Macau, I really got into it and started practicing seriously and later teaching, at 16-17. 
Why do you think people, especially kids should consider practicing capoeira?
In my opinion, capoeira is one of the best practices to help with coordination. So it's really important for kids. Nowadays, kids are not as physically active, always on their phones. A lot of them struggle with balance, and that's what capoeira can definitely help with. Moreover, comparing to other martial arts, it's less traumatic. Capoeira is for everyone. If you are a dancer, a fighter, a singer or drum player. It is a really complex martial art that involves a lot of things. 
Advice for those who are just starting? 
Capoeira is a long road, you never stop learning. It takes 20 years to become a master. You have to be over 50 to become a grand-master. Not everybody has this level of dedication. It's self-improvement and it takes time. So never give up, keep going forward.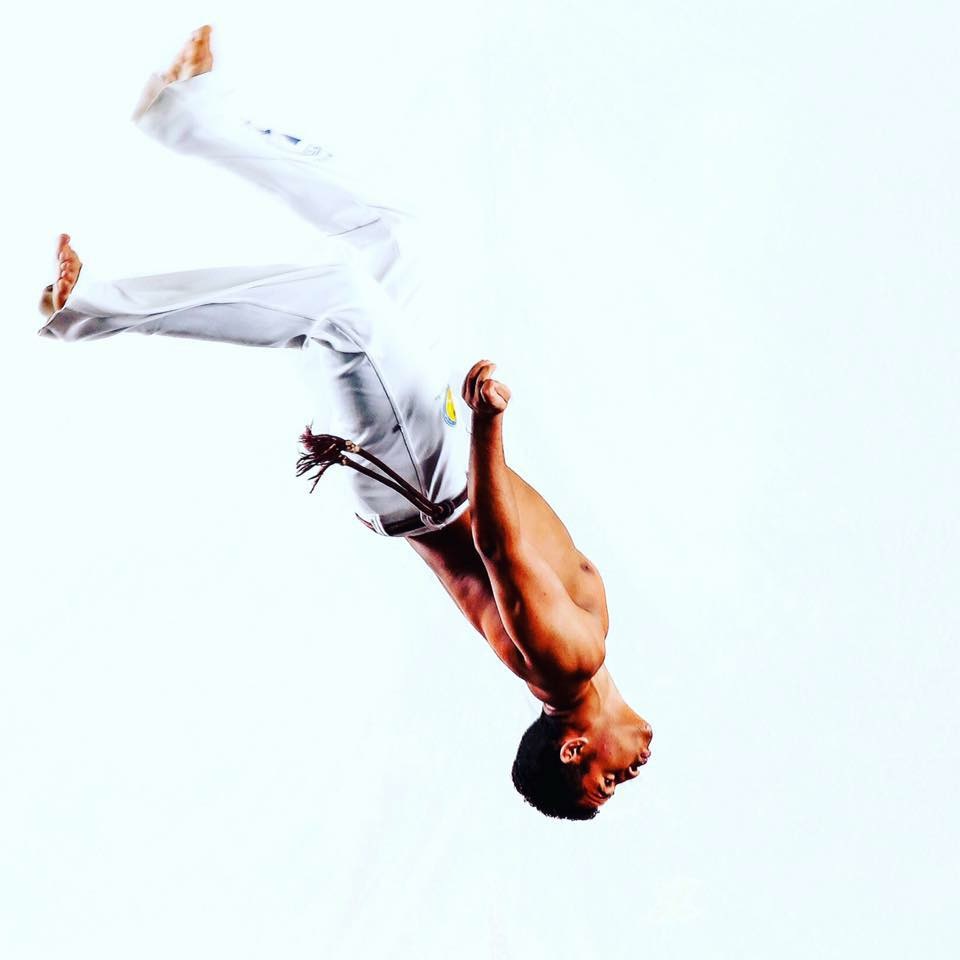 How big is capoeira  in Macau?
We have over 130 students, mostly kids. I still think capoeira in Macau has more potential, not that many people know about it. It needs more promotion. Since the beginning, it was just us, the trainers. The last couple of years we teach in some governmental facilities, so we receive some help from the government. It's growing. 
What do you think helped you to get the bronze medal on the World Capoeira Championship? 
A lot of things. Many people were telling me to go. I trained hard and I had the best master, my father. That medal was not just my achievement, but of all the people that believed in me. It was very emotional to stand on the pedestal and see the Macau flag. It made me really proud. 
So you had that big title, what's your next goal? Gold medal?
For sure gold medal, for sure. When I went last time, I was competing against masters with over 30 years of experience and still got a bronze medal! I'm constantly working on improving my foundation, keep training and working on my basics. As the competition approach, I will train at least twice a day, go for a run, change my training routine a bit. 
Tell me about your new project, the 853 clothing brand.
I've always wanted to create a brand. Preparing for the World Championship this year, I contacted some local Macanese brands to see if they could sponsor me. I felt like it was a big moment for Macau when I could potentially put it on a pedestal. Not that many people have done it, actually. Unfortunately, no one was interested. So when I came back I decided to open my own brand 853 and sponsor young people who represent Macau. Like dancers, fighters, barbers who do something for Macau but don't have as much recognition as they should. It's not just a clothing brand, I see it as a movement. I want to give back, help people to achieve their dreams.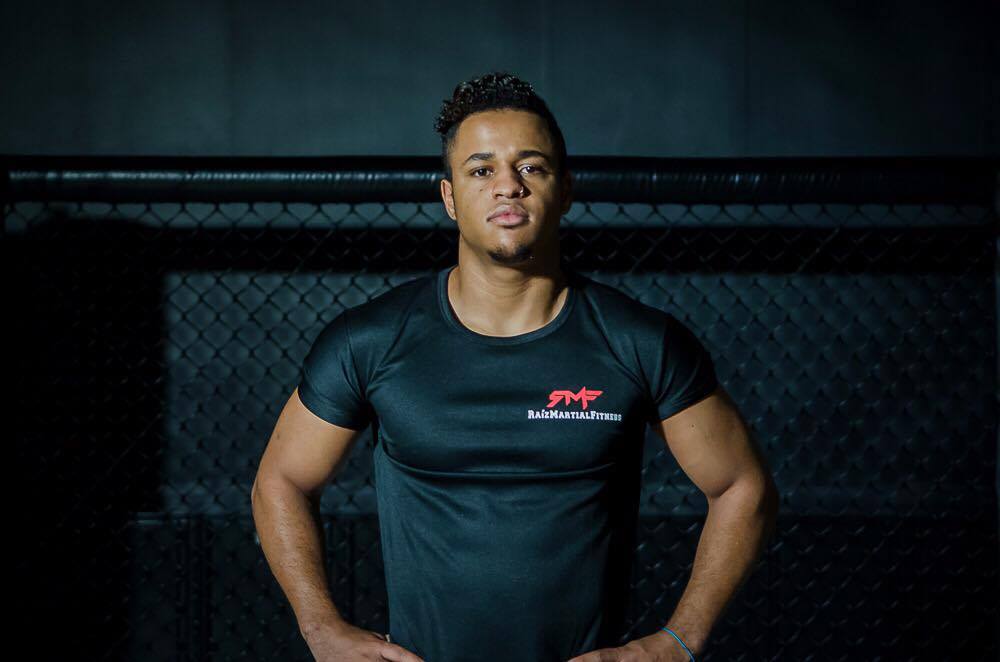 So you are doing all those things. Do you think it is easy to be successful in Macau, pursue your dream? What does it take? 
I think it's all about consistent work. Sometimes, I hear people around saying that Macau kills your dreams. I don't think it's true. It depends on your state of mind, some people just choose to complain and are not willing to get out of their comfort zone. Macau is a good environment to achieve your goals. It's a small community, everybody knows everybody. It's easier to have a connection that can help you. Just be positive, get out of your comfort zone and go for it. 
As a Brazilian in Macau, are you involved in any cultural events?
I'm the vice-president of Capoeira Association in Macau and we organize some events and courses like dances, language, we teach how to play drums. We try to spread Brazilian culture here.   
What do you like most about Macau?
I don't think I can name anything specific. Well, it's home. I'm always going to love it, not only for the place but for the people too. 
Your favorite event or holiday in Macau? 
Definitely Lusofonia Festival. I consider it the most important party culture wise when people of different nationalities get together.
What are your favorite places in Macau?
I don't go out much, maybe OTT or Cubic sometimes. To relax, I go to Hac Sa beach by myself to think about my goals, things that I have done and want to do. I like the new Brazilian restaurant, Rio Grill. Their chef is a great person and they have the best meat in town!
Are there any secret spots that you want to share with Macau Lifestyle? 
I love the Reservoir in Hac Sa. I think not that many people know about it.
How do you spend your day off? 
I make some music when I have free time. I'm a family guy, my parents and sisters are my best friends. So I try to spend time with them or call my friends.
What advice can you give to young athletes in Macau? 
Macau is a great place to fulfill your dreams. Stick to your goals and focus on what you want to achieve.
---
Follow Hugo on Instagram @flecha.de.prata
Tags
Related Posts