The famous luxury brand, Longines, has returned for the sixth consecutive year as Title Partner and Official Timekeeper of the Longines Hong Kong International Races and celebrates its 185th anniversary at Sha Tin Racecourse. The splendid affair saw Longines reward the winners of the four international Group 1 races with elegant Longines timepieces. The presence of Ambassador of Elegance Eddie Peng at the 2017 Longines Hong Kong International Races as he presented the Longines Prize for Elegance was quite an unforgettable highlight of the day.
Amidst a high-flying career, the Taiwanese-Canadian actor jaunts as the main character of Longines' latest TV advertisement featuring the Record collection, the Official Watch of the Longines Hong Kong International Races. Eddie is prominent for playing several roles in Taiwanese TV dramas and films where he has been constantly recognized for his breakthrough performances in box office hits such as Unbeatable in 2013 that was filmed in Macau. In a laid-back setting, the dashing celebrity-actor talks about his family, travels, and values in life.
Could you tell us about your Longines journey?
This year, I just did a video for the new ad for Longines. Everything went smoothly and we shot it at Chantilly which is such a beautiful city, the weather was nice and the story is quite interesting. I think it was my third time or my fourth time to go there, the city is always amazing. The very first time I went there I had the chance to get to know more about the jockey and the horse's relationship and it is pretty amazing. And for me, it's something to take pride in.
If you could describe Longines in three words, what would they be?
Elegance, classic, and excellence.
Could you share with us the word "Elegance"? 
Being focused, knowing where you're going in life and being able to express who you are despite obstacles and difficulties makes you a better person and that's essential to making you an elegant person. And ultimately, how you treat life and the goals you have achieved and the whole process of it is what defines elegance.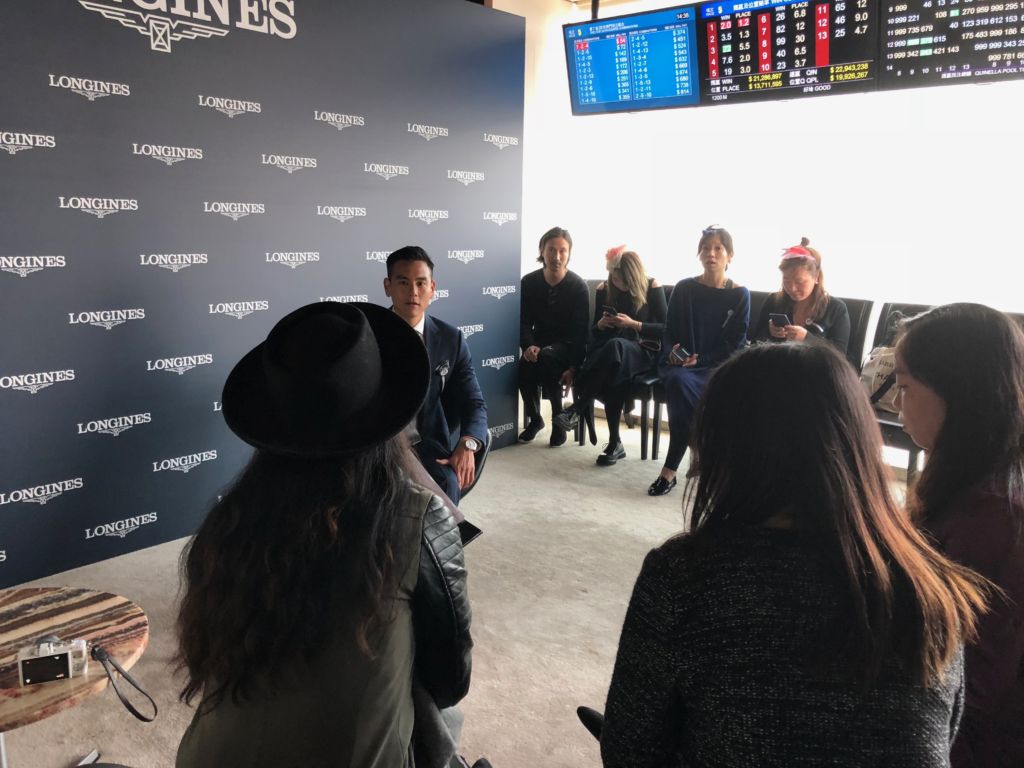 Is Macau your ideal destination for a vacation?
Oh, Macau, I shot a movie there called "Unbeatable". I stayed there for sixty days. I went to the gym there. I trained up and down the stairs. I didn't need to sneak out of the hotels because the hotels already have entertainment. It's a nice place.
What're the best things about being an actor?
You get to work with the most interesting people around the world and have the opportunity to travel and learn more cultures like when I went to Europe because Longines' headquarters are there. I was with my family and we were treated really nicely and I think this is an advantage but only if people like you as an actor. You have more control of your own time but it depends on a certain project.
Any favorite countries for vacations?
I would say St. Imier is my favorite place for vacation. I went to St. Imier with my family and we had amazing food and drinks there. People would even start drinking there from noon!
Could you tell us more about the advertisement story?
In the story, I noticed this lady and I thought she was beautiful, she then passes by and accidentally drops her handkerchief and so I picked it up to hand it back to her but then I realized her boyfriend was just standing right next to her and there wasn't much I could do about it so I gave it back to her, smiled and walked away. It's quite sad but that's what elegant people do.
Follow Eddie Peng's Instagram; learn about Longines and the Longines Hong Kong International Races at www.longines.com and www.racing.hkjc.com
Tags
Related Posts