Eddie McDougall is on a mission to change the way wine is experienced in Asia. Having hosted The Flying Winemaker, the brand aims to bring about a vino revolution
From being an award-winning winemaker, wine judge, columnist and host of the acclaimed thirteen-episode TV series The Flying Winemaker on Discovery Network's TLC, Eddie is a tastemaker in so many ways. He established his first Hong Kong wine shop concept in the heart of Hong Kong's Central District.
When did you start all of this?
In 2007, I started to create my own wine in Australia and in 2009 we started the concept of the Flying Winemaker. In 2011, we invested money into it as a proper business. The wine was already at the market. And everything else happened organically. Nothing was specifically planned. One idea led to another idea and into an even bigger idea etc. It always escalated into something more interesting.
Were you introduced to wine at a very young age?
I was pretty young in terms of introduction but I was not as enthusiastic with wine then (laughs). I graduated with a business degree. I always worked in hospitality and I genuinely love food and the beverage sector. I knew I didn't want to be a chef because it's a difficult and challenging lifestyle. I eventually worked in a restaurant that gave me an opportunity to sample wine and an extensive list of it and from there I wanted to do more. It captivated me and I never wanted to stop learning.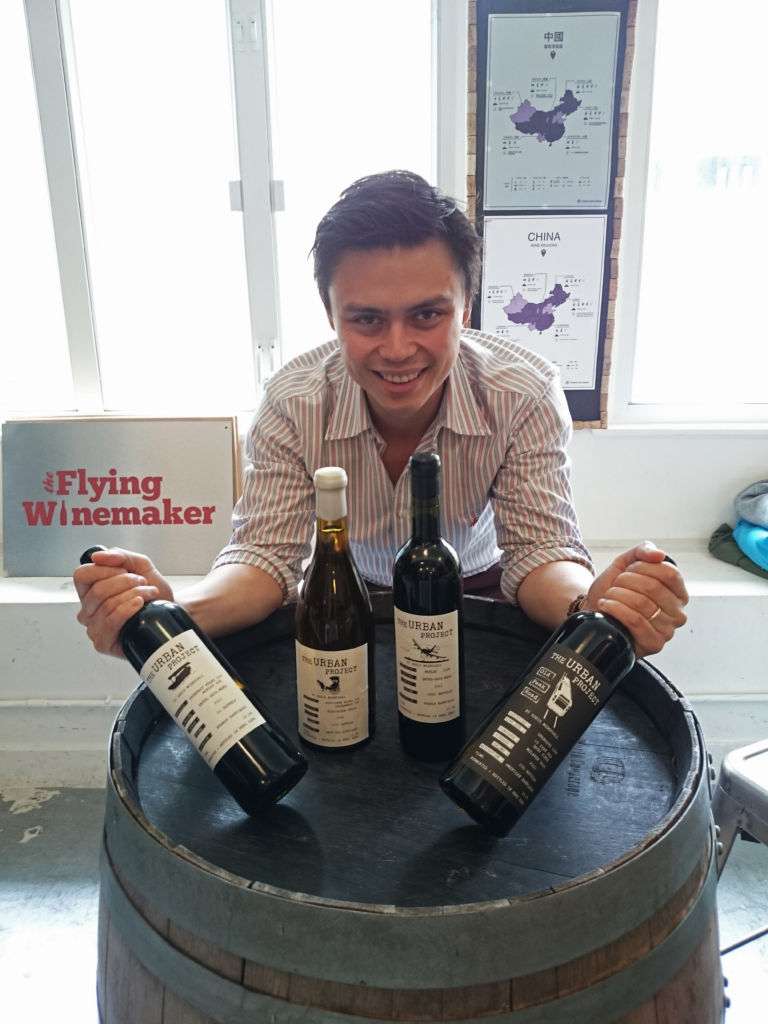 What's the biggest challenge you ever faced on this path?
Every day is a challenge. You try to please everyone but you can't because everyone has different tastes. I lived in Hong Kong, Australia and traveled all around the world. People are made up of so many different lives, different taste memories, and experiences.
What do you love most about Macau?
Macau is pretty raw in general. I came here as a kid with my family. It was very different back then. It used to be a retreat but now it's boomed. Casinos do give a chance for small business to thrive and that's the heart and soul of the city.
It's the small young entrepreneur with the small café. I am hoping to see many flashes of these things popping up and I hope it evolves. I'm pretty basic. I'm quite safe when choosing food. Miramar is a particular favorite. I love it!
What's in store for you this year?
So every year, I produce my wine. To prepare for 2017 vintage wines and rebrand a more youthful packaging for our products. We have new exciting wines that we're releasing. Everyone is buzzing about the new rosé recently.
We're promoting local wines. We focus on wines produced in Asia like Thailand, India, China and more. We're kind of a diamond in the rough. We want to find the wine that no one has found yet!
Any advice to a budding winemaker?
Take risks! There is huge competition out there. To be good you need to be different. Respecting the old way and application of new innovative techniques is a way of taking risks.
Where would you take a friend who is visiting in Macau for the very first time?
I think it's hard to go past the Grand Lisboa. It's so raw and you see how it all started. You can get the idea of the heart and soul of Macau. There are small little back streets in Barra and Senado Square that are definitely worth the visit. Just walk, explore and mingle with the local people. That's the best way to enjoy Macau!
Visit Eddie's shop in Hong Kong, and have a look at their online store and schedule of tasting events!
The Flying Winemaker  Tasting Gallery & Wine Shop, 6th Floor, Yu Yuet Lai Building, 43-55 Wyndham Street Central, Hong Kong, +852 2522 2187, www.flyingwinemaker.asia
Tags
Related Posts