Macau has a flourishing social scene so it's easy to bump into someone you know while on a night out. It's what makes the ambiance of Macau an extraordinary place to live in. There are a few places in the city though that are real conversation starters when it comes to food and drinks – Mug's Talk is definitely that kind of dining destination.
The cozy cafe also transforms into a pub and is located along Praca de Lobo de Avila. With an atmosphere more warm than hotel lobby lounges and bars, this hotspot serves quality beers, burgers and bar selection of foods. Founded by Luis and Hong, Karen talked to the dynamic duo to learn more about the concept and goal of Mugs Talk.
How long have you been in Macau and what brought you together?
Luis: We were both born in Macau with a different background not related to this industry. We were customers of the old Mugs and we started being friends about three years ago when we used to meet there. On my side, I always had a passion for beers and used to import some unique beers there.
Hong:  I've always liked playing guitars and other instruments, I decided to take the opportunity to change my career and start this new business with Luis about a year and a half ago.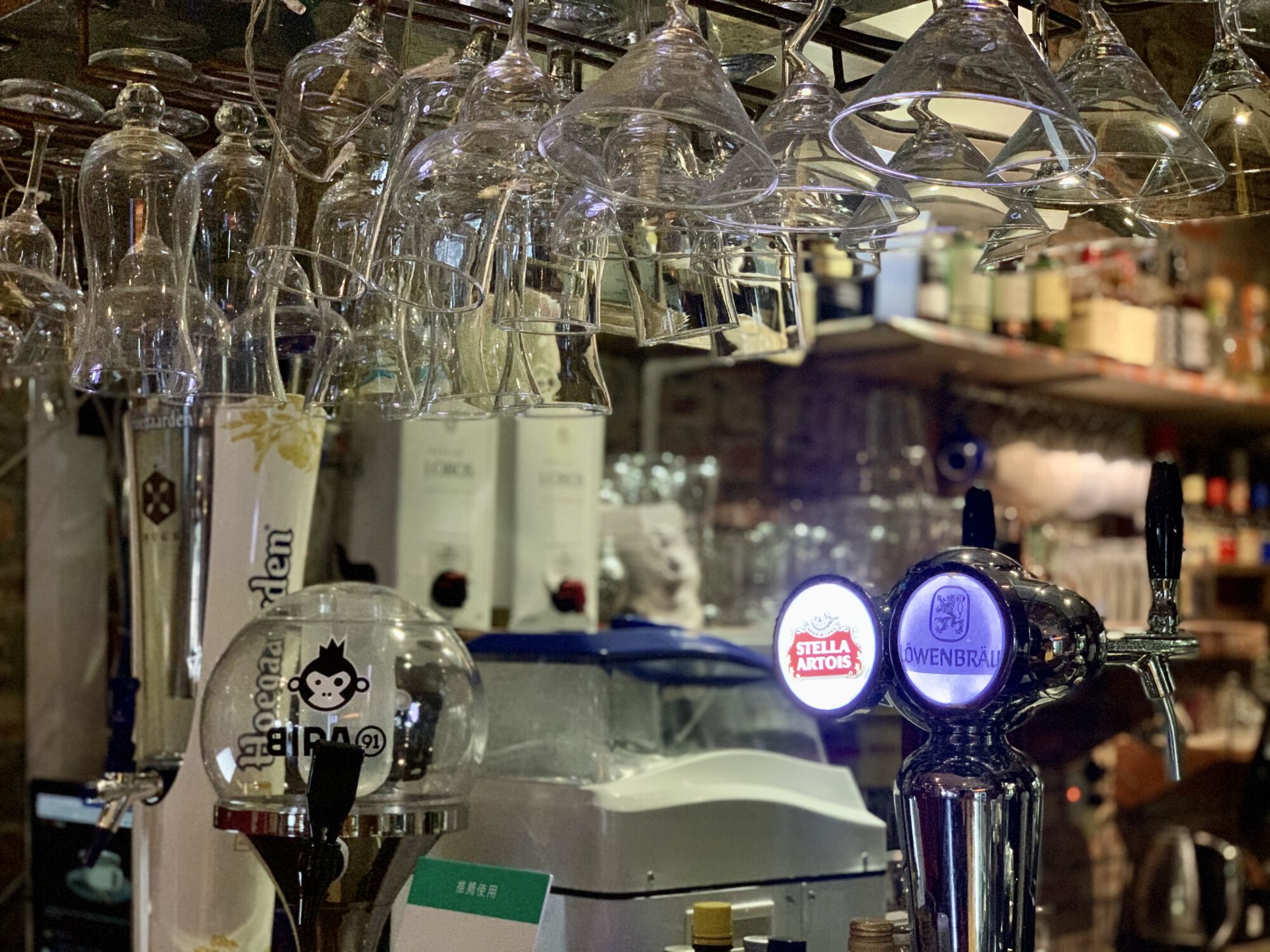 How would you describe Mugs?
Hong: We want our guests to come relax, get a drink, grab some nice food and listen to live music, The guests are also free to play with the musicians. Music is an important part here. Mugs target people that work and live here in Macau, we want them to experience the local style. We want to shorten the distance between the people and the artists. Every Friday night, we have different local bands playing.
Luis: We are importing some unique beers and providing a nice selection of wine. Our guests will definitely get quality choices here.
Hong: Our new food menu is out now and more French style tapas selection are available at a great value! We are now focusing on quality cocktails and great wine menu too. We are always having some nice promotion like free-flow of selected wine from 6.30pm to 9.30pm for only MOP $168!
When not in Mugs, where is your favorite place to eat?
Hong: We always love to go to this BBQ restaurant after work: 熱火海上燒 "Heat BBQ" in Fai Chi Kei
Luis: Best ribs in town!
If you love music and a casual environment, Mugs is the place for you!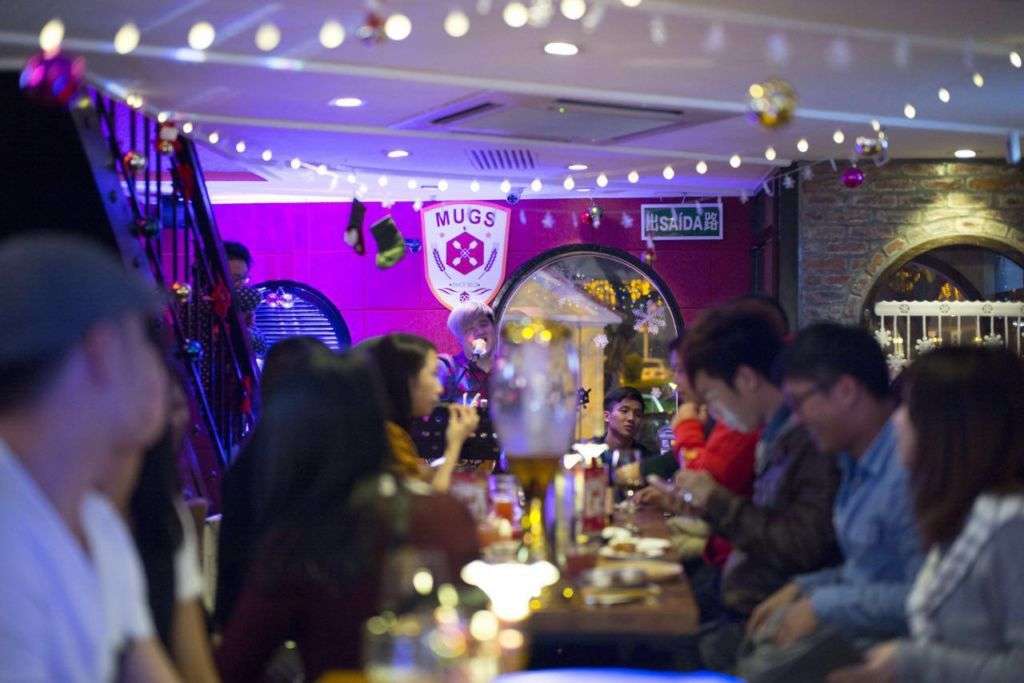 Mugs Talk 12 Praça de Lobo de Ávila, Macau, +853 6350 4858, www.facebook.com/mugstalk
Tags
Related Posts