Grace Pun, owner of Muse Tattoo was born and raised in Macau, though she went away to school at age 16 and graduated from the University of the Arts London. After spending seven years living in the UK, she moved back to Macau in 2013. She later studied the art of tattooing in Hong Kong, and now runs her own shop here in Macau, Muse Tattoo.
Why are you a tattoo artist and how did you get into the profession?
I've always been into art from a very young age. I remember my favorite subject at school was fine art. I first discovered tattooing when I was a teenager. I would spend hours drawing "tattoos" on my arms, on papers, painting on skateboards or leather jackets, and my friends said I should be a tattoo artist, so I began to pursue it after I graduated from university. After I moved back to Macau, I went on to find myself an apprenticeship in a tattoo shop in Hong Kong.
What is the tattoo artist scene in Macau like? Is it growing? How can it be improved?
There are very few people working as professional tattoo artists in Macau right now, maybe less than 10. I think one of the reasons is, young people in Macau are generally afraid to pursue what they are truly interested in, as most people fear that their interest cannot become a profession. I think it can be improved by educating the public that tattooing is an art form and it should be taken seriously like any other industry.
Can you tell us about your studio? Why did you decide to open it?
After I moved back home to Macau in 2013, I decided to pursue a career in tattooing. At that time I couldn't find a decent and professional tattoo shop anywhere in Macau, so I went to Hong Kong and eventually, I got a tattoo apprenticeship in a tattoo shop. A couple months later, I decided to travel to Australia and continue my apprenticeship working at different tattoo shops. I spent some time in Melbourne learning the craft of tattooing in a really busy street shop, and I must say I was heavily influenced by the tattoo culture there. Most tattoo artists these days prefer to do custom designed tattoos only, and I think tattoos should be customized because it is something you wear on your skin for life, It should be unique.
After spending many years living overseas, I felt that it was time to open my own tattoo studio in my hometown, Macau. I named my shop Muse Tattoo because I always see myself as an artist and my clients are my muses, instead of drawing or painting on papers, I just use tattooing as a medium, to create artwork permanently on people's skin.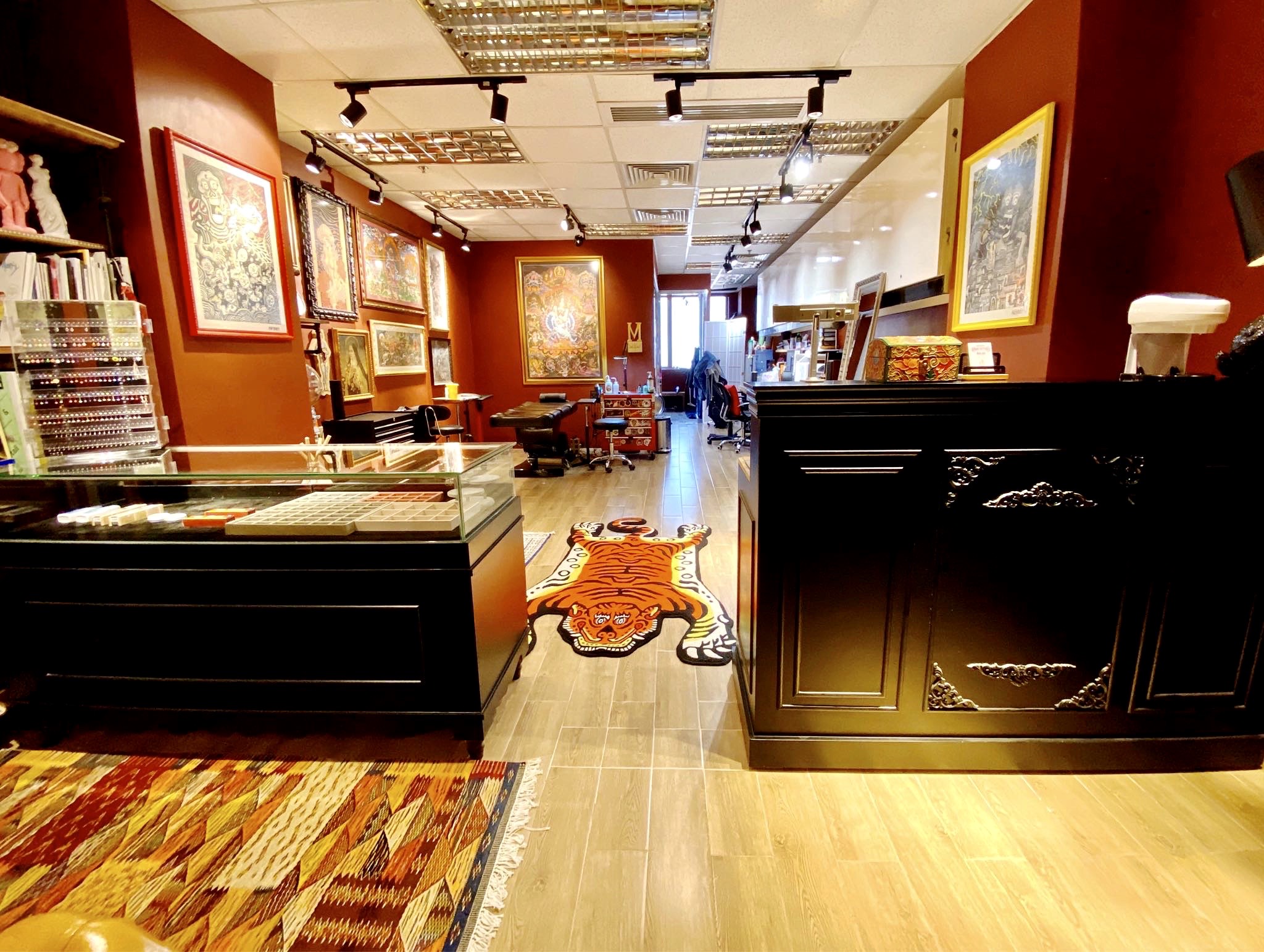 What are the stages of getting a tattoo? Do you develop the design with clients? Or do you just copy something someone likes?
I prefer to do custom design tattoos. I think it is more fun to design something unique for a client using your imagination and your style, rather than to just copy something someone likes. The stages of getting a tattoo are easy. First is consultation, usually my clients just need to tell me three things—what do they want to get ( the theme of the tattoo), size, and placement on the body. The rest is my job to think about the aesthetic aspect and how it would enhance the body, etc.
What is the strangest tattoo you have ever done?
I'm fine with tattooing most subjects as long as it's decent and socially acceptable. The strangest tattoo I've ever done was actually the word "Alien" written in Chinese, on a French girl. She told me that was how she felt like when she was traveling alone in some rural Chinese village, people treated her as if she was an alien. 
What is your favorite tattoo on your body?
I love all my tattoos. They all have different meanings for me. I collect tattoos from other tattoo artists around the world. I'm in the process of having a full body suit but I still have a lot of space on my body that's not been tattooed, so it's a long journey ahead. 
Who or what influences you?
Bruce Lee. I found his philosophies are very similar to my beliefs. 
As Bruce Lee said, "Empty your mind. Be formless. Shapeless. Like water. If you put water into a cup, it becomes the cup. If you put water into a bottle, it becomes the bottle. Water can flow, or it can crash. Be water, my friend."
What is your favorite part of being a tattoo artist?
My favorite part of being a tattoo artist is meeting people from all walks of life and getting to know their stories behind the tattoos while being able to create some unique artwork on their skin for life. I feel very rewarded when my clients are happy with their tattoos.
If you could describe your art in one word, what would it be?
Versatile.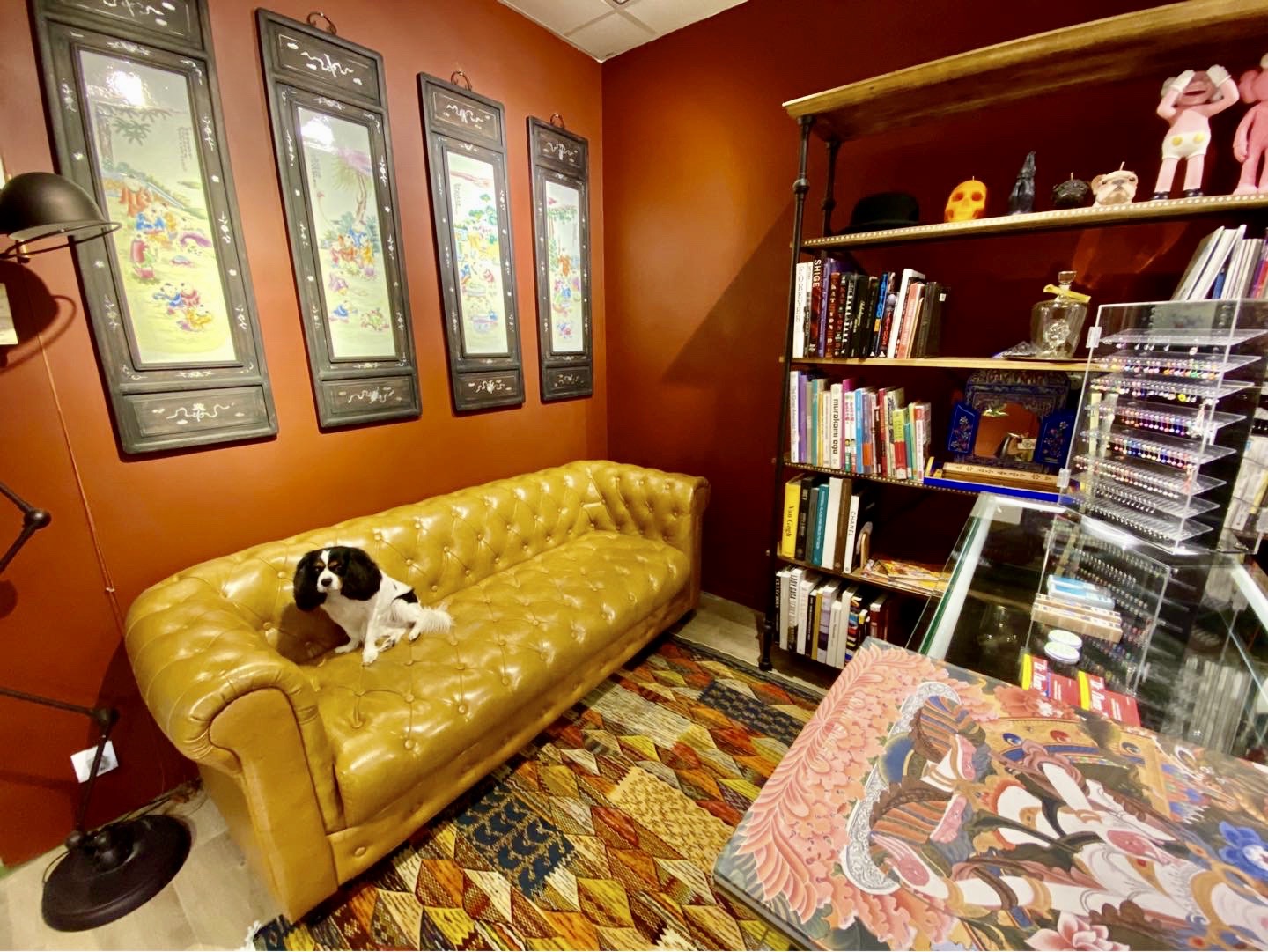 ---
Tags
Related Posts