For those who love spa treatments or love pampering, the new Gemology treatment at the St. Regis Iridium Spa is for you. Looking for a gift just in time for Christmas? This is it–because we all know the perfect gift for a woman is the one she won't buy for herself.
The highest spa in Macau and location on the 38th floor of the St Regis Hotel overlooking the Cotai strip and surrounding area is an escape in itself. You really do feel tucked away from the busyness of the city in your own private room. The Iridium Spa at The St. Regis Macao has an all-new package available featuring the exclusive, best-selling French beauty brand Gemology.
When we asked Iridium Spa director Kitti Watnoi what makes the Flawless Diamond Facial so special and different from everything else currently in Macau, she said "the luxurious regimen is the perfect remedy for tense, aging skin as the treatment features refined micro-powder particles of diamonds, together with poinsettia and orchid extract, to brighten the skin tone, activate skin cell renewal and circulation as well as refine facial contours." And why was Iridium Spa was so excited about this partnership with Gemology? The brand was "a great match to showcase our unique concept of luxurious Gemstone treatments at Iridium Spa," she continued, "and of course they are pleased to be giving away a very special 'My Beauty Box' with the facial treatment while this offer lasts."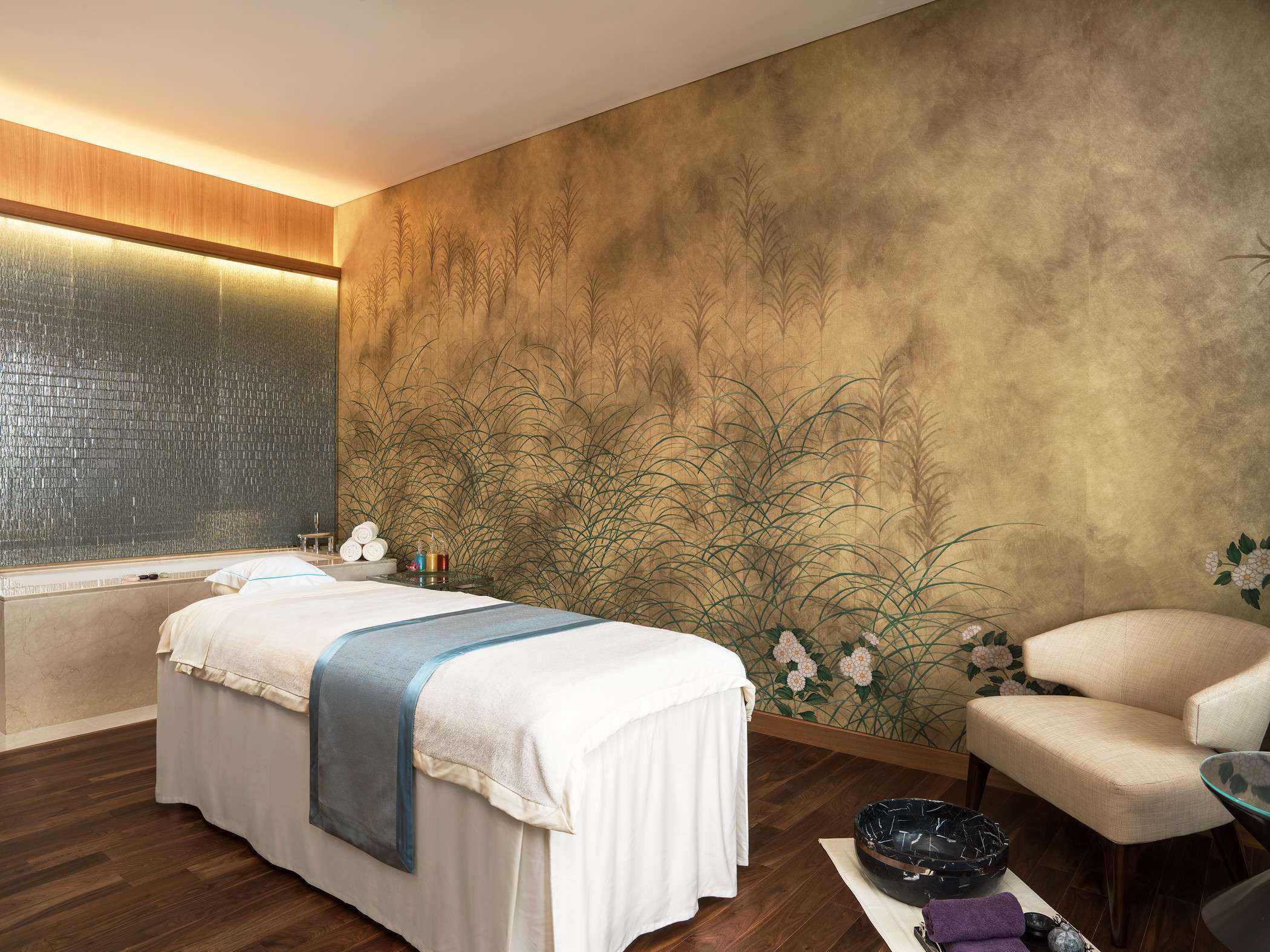 I was lucky to experience this new facial and I was genuinely surprised by the result and the experience. I love a double cleanse as part of my beauty routine and was happy to see this is a staple part of the Gemology treatment as well. Their Diamond mask is the star though. They just launched their new Diamond Gel Mask for this treatment, which is essentially a gel mask that molds comfortably to your face, not like those sheet masks that never seem to fit properly! It was very comfortable and relaxing to have on my face for over 20 minutes. But my favorite part of the treatment and what I think makes this treatment so unique are the heated gemstones they use throughout the facial to massage your face, neck, and arms. The heated sensation of the gemstones is truly relaxing and really allowed me to go deeper into a relaxed state; I think I even nodded off a few times!
The Gemology products used in this treatment matched very well with my skin type and my therapist even tweaked the facial slightly to suit my skin's needs. I like to consider myself a bit of a beauty care brand enthusiast but I hadn't heard of this French brand before my treatment. It was fascinating to hear the story behind its creation and that it is the first cosmetics brand to be based on precious trace elements and scientific research. They use many trace elements found in precious stones such as rubies, jade, sapphires and of course diamonds. I was expecting their products to be very expensive ( considering their composition) but I was pleasantly surprised to see they are priced in the same bracket as most high-end skincare products out there and available to purchase at Iridium Spa anytime.
This treatment is originally priced at HKD/MOP $3,570, guests may now enjoy this treatment at HKD/MOP $2,200+. This package includes a complimentary "My Beauty Box" valued at HKD/MOP $1,200, and a 15% discount on additional spa and salon treatments. Upon purchase of six treatment sessions at HKD/MOP $8,800+, guests will also receive a complimentary Gemology gift set originally priced at HKD/MOP $13,860.
---
Iridium Spa St. Regis Macao, 38F, Estrada do Istmo, Cotai, +853 8113 4949, www.iridiumspamacao.com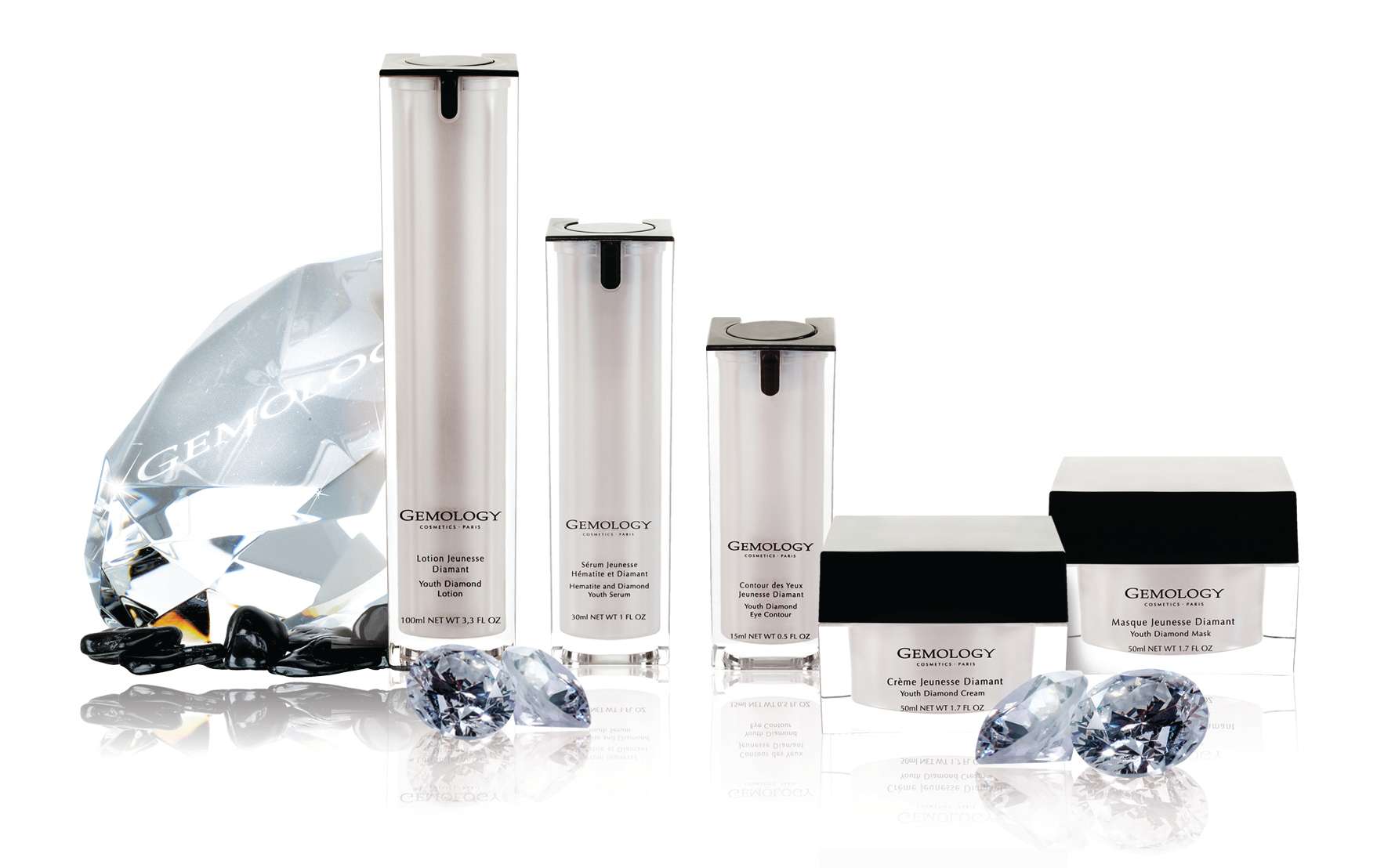 Brought to you in partnership with The St. Regis Macao, Cotai Strip
Tags
Related Posts