Starting a new skincare regimen this September is on top of our to-do list. So much has changed over the past months that we can't ignore the signs of stress that have affected our skin and well-being. It's very vital to take care of all parts of our body and find ways to improve their state of being. If you're hesitating to deviate from your normal routine, our best advice would be to take small steps with one product at a time. Our curated list of beauty buys this September focuses on moisture and nourishment, perfect for those who need a skincare boost!
Caudalie's Premier Cru Collection
(Featured image above)
One of the reasons Caudalie products are well-loved is because of the power of naturally sourced ingredients. It's a beauty brand that honors nature and that's why it's been a consistent staple in our beauty cupboard. And with the upgraded Premier Cru collection now available on the market, our stressed skin couldn't wait to sample these must-haves. Each product from the collection promises the fastest natural reversing and regenerating experience. It tackles the depletion of cell energy, bringing skin back to youthful beauty. Prepare to be amazed by the clean solution that offers remarkable anti-aging results. However, we've all agreed that the star product of the collection is The Serum. It's specifically empowered with the revolutionary patented Vinergy, an upgraded grapevine resveratrol patent that addresses the key of aging by reactivating the cell's mitochondrial mass and allowing the skin to renew and regenerate itself.
The Premier Cru The Serum is priced at HKD $1,100 for 30ml. The Premier Cru The Cream is priced at HKD $880 for 50ml. The Premier Cru The Precious Oil is priced at HKD $680 for 29ml. The Premier Cru The Eye Cream is priced at HKD $580 for 29ml. Caudalie is available at Caudalie Hong Kong boutiques and counters.
Caudalie Shop F42, 2/F, Ocean Terminal, Harbour City, 3-27 Canton Road, Tsim Sha Tsui, Hong Kong, hk-en.caudalie.com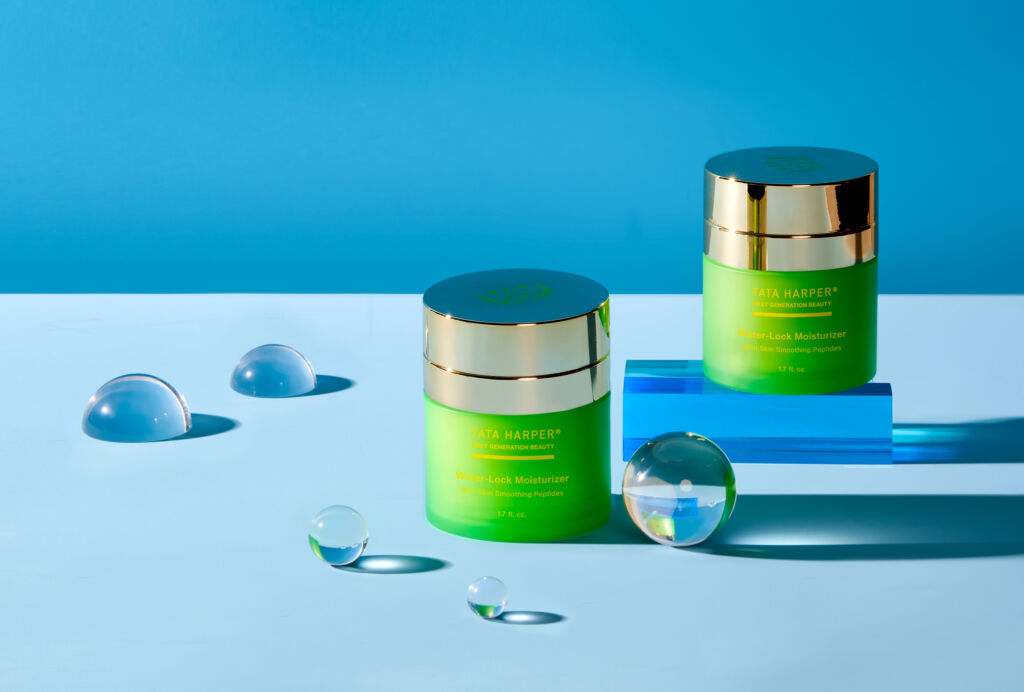 Tata Harper's New Water-Lock Moisturizer
If there's one basic beauty secret we've learned–it's to moisturize every day! Moisturizing reduces skin problems and we've experienced it first hand. What's so special about Tata Harper's new water-lock moisturizer? If you're looking for the ultimate hydration, this is a perfect choice. Tata Harper boasts a natural water-locking technology that delivers a sustained dose of skin-smoothing hydration where you need it most: the skin's upper layers. Our skin also gets thirsty so it's of paramount importance to sustain moisture in the surface layers of our face. We also love that it's an ideal substitute for a makeup primer. This supercharged moisturizer is really a great help for everyday use. It leaves your face with a healthy, breathable skin barrier and a flawless makeup-ready base that's entirely free from toxins, artificial fragrances, and synthetic chemicals. Tata Harper's Water-Lock Moisturizer is priced at HKD $550 for 50ml. The refill pod is priced at HKD $500 for 50ml.
Tata Harper is available at Joyce Beauty
Tata Harper global.tataharperskincare.com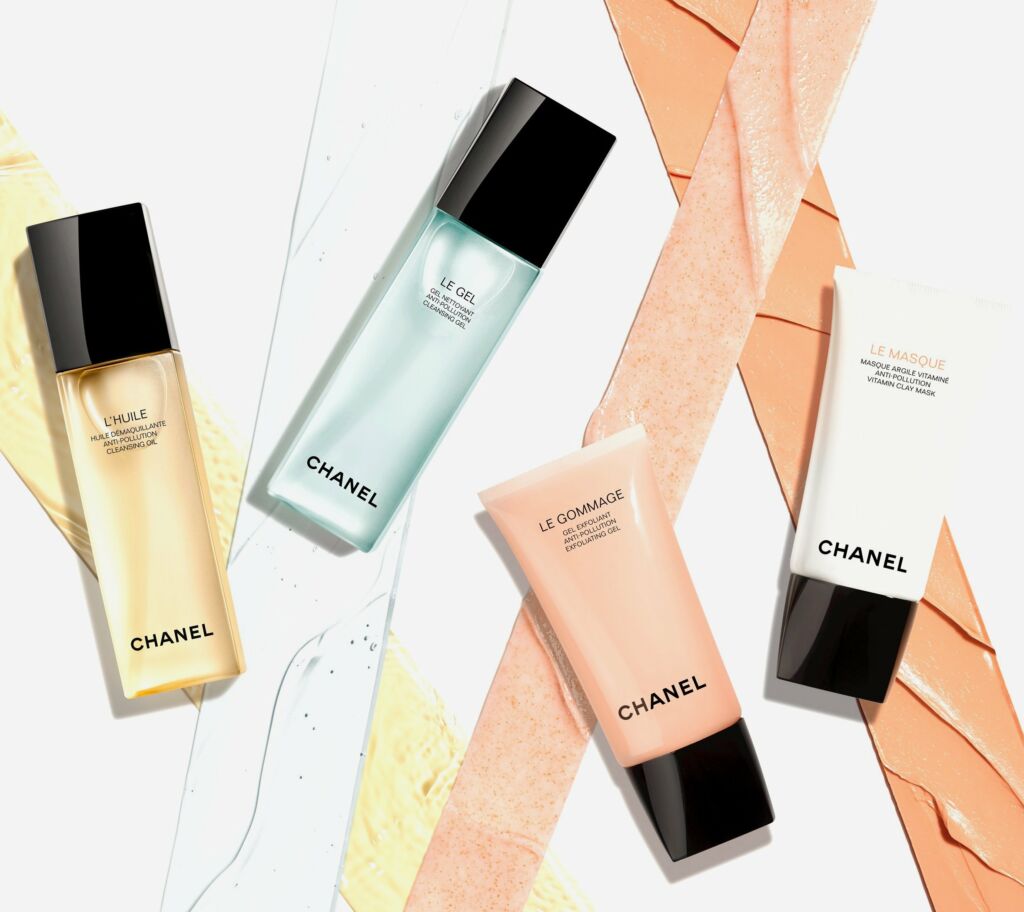 CHANEL'S THE CLEANSING COLLECTION 
We cannot emphasize the importance of cleaning your face every day. And we're glad Chanel understands how our skin is consistently covered with bacteria and pollutants throughout the day. They've taken the art of cleansing to the next level with "The Cleansing Collection". Chanel launched three new cleansing products for all skin types. Each of the products contains formulas with different textures that are gentle on the skin.  Le Gel is a gel-to-foam cleanser that combines anti-pollution power with an invigorating texture to deeply cleanse, purify and reduce oil shine, leaving skin with glowing freshness. On the other hand, the jelly-like Le Gommage scrub has naturally derived jojoba beads to gently remove impurities and dead skin cells. And lastly, the Le Masque is a creamy, non-drying clay mask that helps clarify, reduce the appearance of pores, absorb excess oil and replenish skin with essential vitamins. Begin your journey with these lush products towards a restored skin radiance.
The Anti-Pollution Cleansing Cream-to-foam is priced at HKD $350. The Le Gommage for 75ml is priced at HKD $420. The Le Masque for 75ml is priced at HKD $460. The Anti-Pollution Micellar Cleansing Water is priced at HKD $350. The Anti-Pollution Cleansing Oil is priced at HKD $350.
Chanel Shoppes at Four Seasons, Shop 1117, Level 1, Cotai, +853 8791 8000, www.chanel.com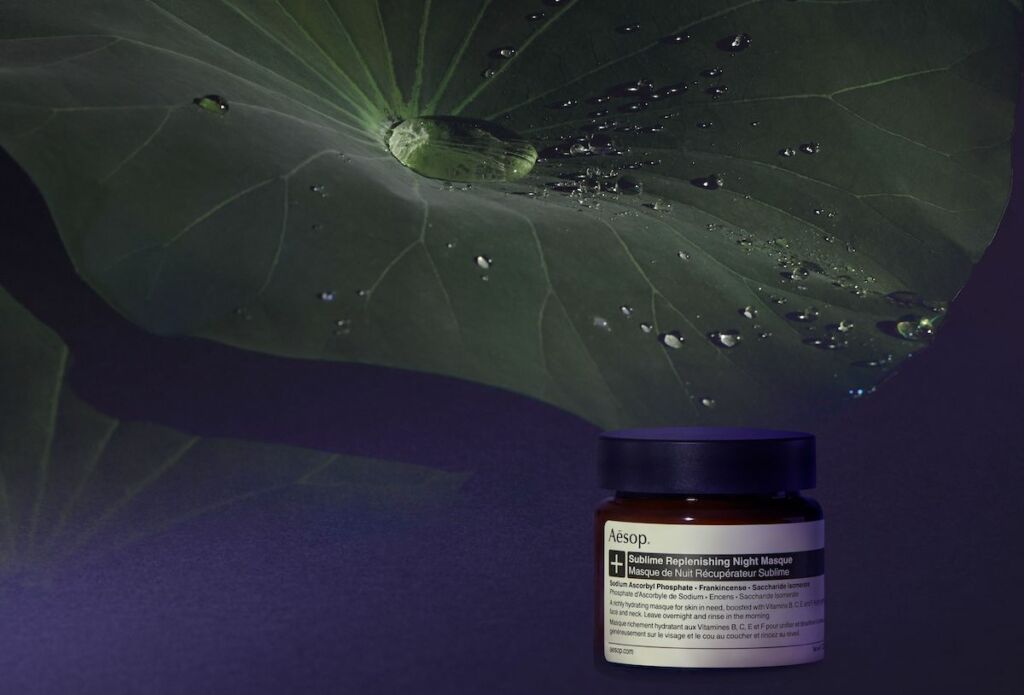 Aesop's Sublime Replenishing Night Masque
We've gotten used to wearing face masks the past few months. True that it has taken a toll on our face too but it's vital that we follow the rules. That is why investing in Aesop's Sublime Replenishing Night Masque is the key to avoiding skin irritations that come with mask usage. This lightweight gel-cream is comprised of generous doses of Vitamins B, C, E, and F. It also has a nourishing formulation offering sustained hydration with a soft, non-greasy finish, helping to replenish and strengthen the skin, and even its texture and appearance. Apply in the evening after a long day and you'll be mesmerized by renewed skin feeling soft, supple, and nourished. Don't forget to cleanse properly and tone your skin before application. The Sublime Replenishing Night Masque is packaged in a 60ml amber glass jar and is available in Hong Kong and all Aesop signature stores, department store counters, selected stockists, and Aesop Online. It's priced at HKD $920 for 60ml.
Aesop G049, The Promenade Shops, Galaxy Macau, Estrada da Baía de Nossa Senhora da Esperança, Cotai, www.galaxymacau.com, www.aesop.com/uk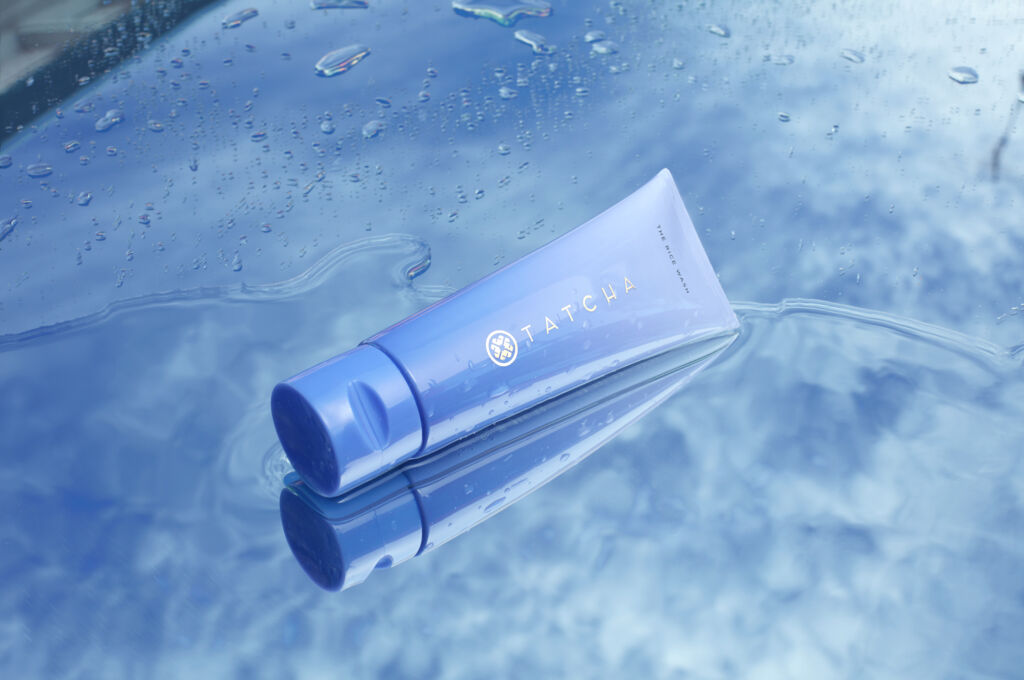 Tatcha's The Rice Wash
We spotted Tatcha on our beauty radar just a few months ago but it seems we can't get enough of its cool products. We admire the delicate skin of Japanese women and found that this product is actually inspired by delicate grains of rice used as an early beauty ritual. Rice is in fact a vital source of vitamins A, B2, B12, and E, as well as moisturizing proteins that soften and boost the luminosity of hair and skin. Try Tatcha's The Rice Wash and you won't regret it. This purifying daily cream cleanser transforms into a gentle foam that washes away impurities without stripping skin. The Japanese rice powder naturally softens and boosts the skin's luminosity, while moisture-binding Okinawa red algae and ceramide-replenishing Japanese brown algae are paired with hyaluronic acid and hadasei-3 to replenish essential moisture. It's a wonderful way to keep your skin healthy. It's priced at HKD $330 for 120ml.
Tatcha is available at Lane Crawford
Tatcha www.tatcha.com
Tags
Related Posts