The world of beauty is always up to something. Charlotte Tilbury is almost available in Hong Kong, Hourglass has the most amazing highlighting stick and Aesop is still one of my firm favorites. Whether you are wanting to expand your own beauty drawer or buy someone a great gift, these are our picks for April products.
Hourglass-Vanish Flash Highlighting stick  
(See featured image)
We are all after a seamless lustrous highlight but how many highlighters actually blend in and work? Hourglass highlighter sticks more than just work, they are seriously smooth and easy to apply. The formula is lightweight but creamy and due to its long-wearing innovative formula, it adjusts to your body temperature effortlessly. Available in five shades–Champagne Flash, Pink Flash, Rose Gold Flash, Gold Flash, and Bronze Flash.  I've been wearing the pink flash shade for almost a month and I'm addicted. It applies nicely around the brows, nose and of course the cheeks. Their products are vegan and without parabens ensuring a safe and healthy skincare routine.
All products are available at the Hourglass counter at Lane Crawford IFC Mall, Lane Crawford Times Square, Lane Crawford Canton Road, +852 21100168, www.lanecrawford.com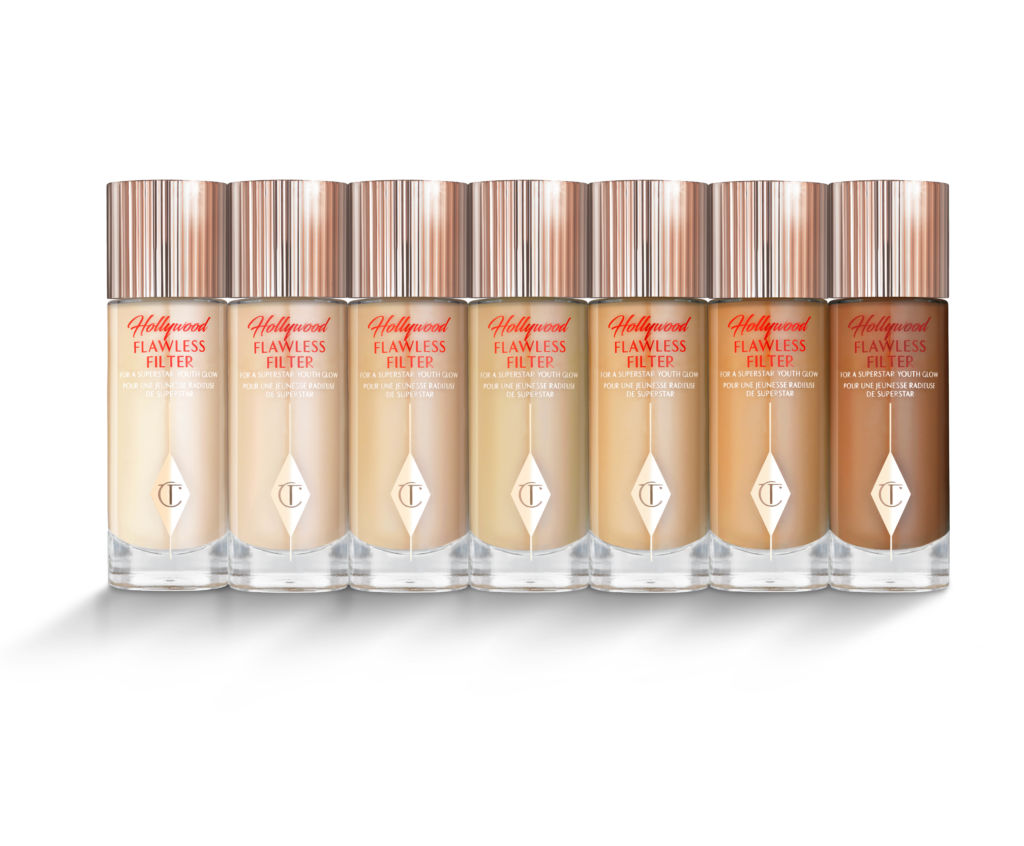 Charlotte Tilbury- Hollywood Flawless Filter
The best way to think of this new product just released from Charlotte Tilbury, is that it's a primer-cum-highlighter-cum-Instagram filter in one bottle. With a focus on providing a soft-focus glow to the skin, this product is really a game changer for those of us after celebrity envy skin. "It's the secret recipe I've been using for over 25 years to create a filter on celebrities' complexions before we had all the camera tricks. Now I want to share it with everyone," says Tilbury. Available in seven shades its designed to be worn alone, under foundation which will provide more of a poreless creamy finish or mixed in with the foundation for a subtle glow, or on top of foundation like a highlighter for added luminosity. It's a seriously versatile product and could be a new favorite to your beauty bag. I'm using the "Fair Pale" which is shade #1 and bit of "Light Claire" their #2 shade. Both blend easily onto the skin and feel comfortable to wear.
Charlotte Tilbury will open at Lane Crawford Harbour City mall and Lane Crawford IFC mall on Saturday, 21st April  Sunday, 22nd April respectively.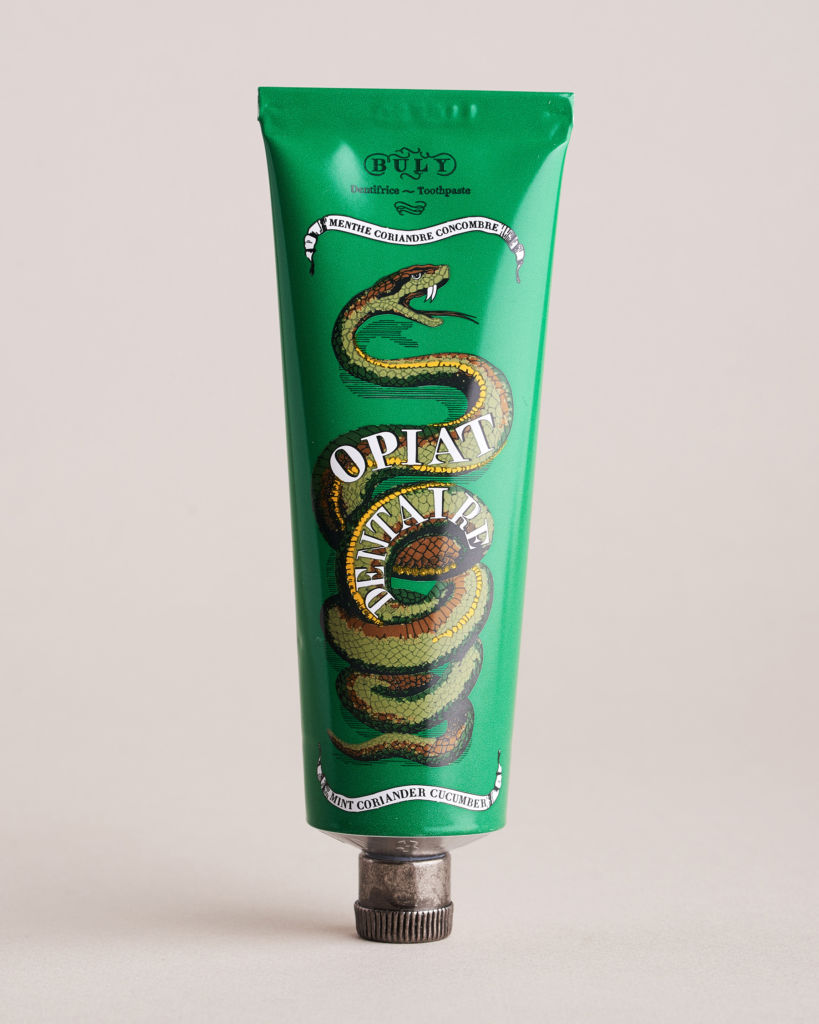 Buly 1803- Mint, Coriander, and Cucumber Toothpaste
I never really thought much about fancy toothpaste until I came across this delightful brand. We all know the French are famous for beauty products but who knew they made incredible toothpaste as well. Suitable for sensitive teeth and gums its enhanced with thermal water from Castéra-Verduzan, in the Gers region. I know what you are thinking, why do I need this? You might not need it, but you will want it. It comes in three wonderful flavors but you will love the Mint, Coriander and Cucumber union. Its free from parabens, alcohol, and silicon and makes for a perfect gift. All gifts are individually wrapped and personalized by a calligrapher that can monogram labels in the store. Go on, try it out!
L'Officine Universelle Buly 1803, 20 Wyndham St, Central, Hong Kong, +852 2191 9005, www.buly1803.com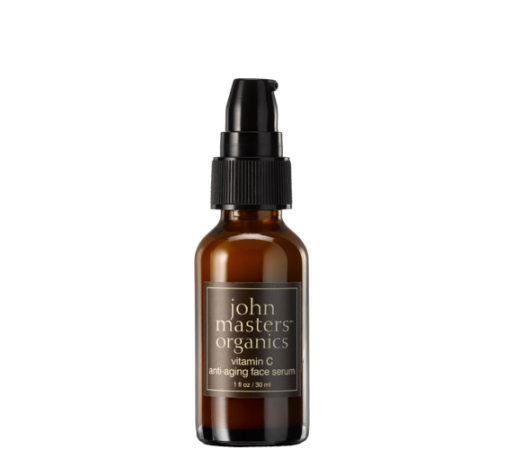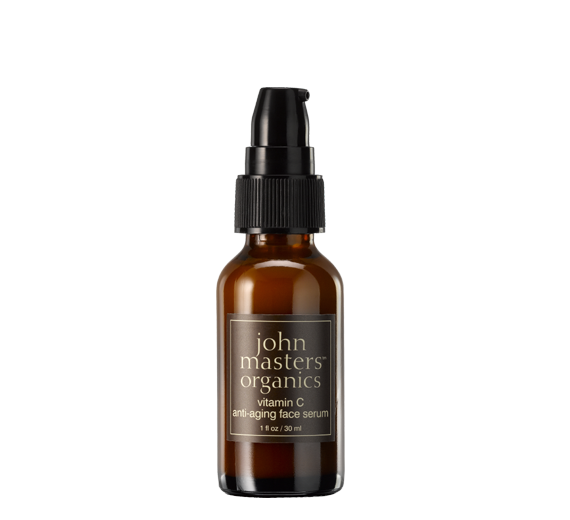 John Masters Organic Vitamin C Serum
Perfect for dry and mature skin, it reduces the appearance of premature aging, protects against free radicals and rebuilds the epidermis. The John Masters Organic Vitamin C Serum is certified organic and a gentle addition to your skin routine. Everyone over 25 should be using one if you want to improve your skin in the long run. It's something I use religiously during the winter months at night instead of a heavy cream and on and off during the warmer months as it can make your skin more sensitive to sunburn and exposure. Apply lightly to face after cleansing and massage into skin until fully absorbed. This product feels very light and it absorbed quickly and you should notice results in just a few weeks.

John Masters Organic ships directly to Macau and you can order the serum online www.johnmasters.com.hk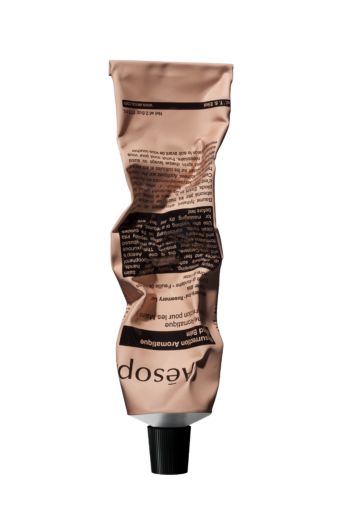 Aesop Resurrection Aromatique Hand Balm
No beauty list is complete without mentioning an Aussie favorite. Who doesn't love Aesop? While they aren't new on the scene, We've been asked recently what is my go-to hand cream and well, their hand creams are one of our favorites. Aesop products are developed to complement a balanced lifestyle and help protect against the elements and both their hand creams do just that. Resurrection is a blend of fragrant botanicals and skin-softening emollients that deliver rich hydration to tired hands. It's greaseless and smells wonderful. Prices at  75ml / HKD $200, 120ml / HKD $250, 500ml / HKD $675.
Aesop, G049, The Promenade Shops, Galaxy Macau.
Bon Point Crème Visage
The small skincare offering from this gorgeous baby brand Bonpoint is somewhat of a hidden secret. I actually was quite surprised to see a beautifully packaged beauty range that not only looked deliciously good but also of good quality. After a bit of research online I found these products have achieved a cult following in the last few years, especially in France. Now we don't need to mention how well the French know their products, do we? The skincare range has been made with mothers and babies in mind with its hydrating and protective formula. It is suitable for all skin types and does not irritate young and sensitive skin. Their Crème Visage has a soft light texture and is easy to apply. A little goes a long way. Priced at HKD $690, it's not the cheapest of face creams but it does leave your skin feeling baby soft.
Available at their Bon Point shop 329-330 3rd Floor Landmark, Princes Building Hong Kong.
Tags
Related Posts