Our skin is the largest organ we have and it is the one many people judge you on. But skin is more important appearance – it is important to take care of your skin because it is a barrier against infection and keeping the skin healthy maintains this barrier. Try some of these products out to get that healthy summer glow, impede infection and increase your health overall. They all happen to smell gorgeous too!
Maison Caulieres – Cuvee D'Or – Dry Body Oil ( featured image)
We are always on the hunt to discover new products and new brands. On a recent trip to Paris, we picked up a few items from this French brand, Maison Caulieres. Steeped in over 250 years of history, this brand is the perfect addition to any beauty shelf as they are all about timeless French luxury. Their hero product is their Cuvee D'Or (a dry body oil), and I've just finished using it daily for 3 weeks. It can be used in the morning or evening, but I mainly used it at night. You apply the oil in small quantities all over your body. It's light, soft and blends easily. All of the brand's products combine three extra-virgin, nutrient-rich oils (sunflower almond oil, rape bark oil, and linseed oil) with honey from the estate's hives – you really can't go wrong with any of their products. If it's good enough for the majestic 18th-century palace Hôtel de Crillon, a Rosewood hotel, in Paris (where their brand is in the Spa), then its good enough for me!
Available in Macau at the Four Seasons Macau Spa.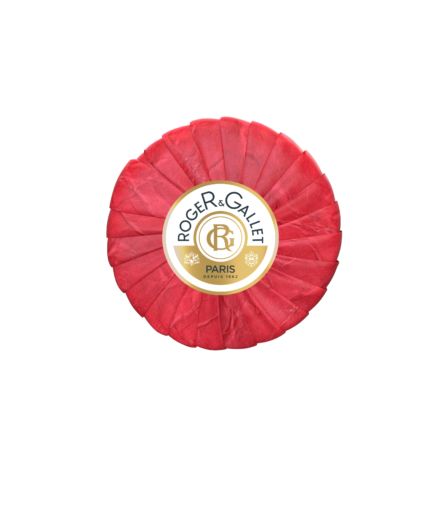 ROGER & GALLET
These classic French soaps by Roger & Gallet are a pleasure to use – big, smooth, finely milled and deliciously scented. We think they are one of the best soap brands out there. The scent is suitable for men and women and can be used each day on the body and face. It has a sophisticated citrusy smell, with the scent of lemon, orange blossom, bergamot, and clove. The fragrance lasts well on the body, remaining long after finishing your shower and dry off. While using it ,it has a lovely creamy lather and can smell quite strong at first but the scent it leaves on your skin is subtle yet fresh and feels really hydrating. The brand has been around since 1862 but has only recently arrived on our shores in Asia. The packaging also deserves a special mention, as it's gorgeous and is a great gift idea for those hard-to-buy-for friends.
Available for purchase at Harbour City Hong Kong or online at www.fishpond.com.hk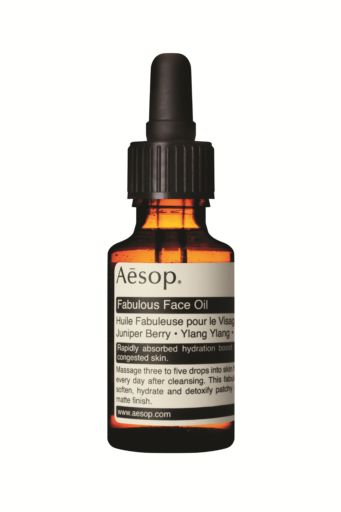 Aesop – Fabulous Face Oil
You can never go wrong with Aesop. After a recent facial with Aesop in Hong Kong, I left not only feeling good, but also having learnt a few new skincare tricks. If you have never been one to love oil on the skin, you should try this suggestion by the therapist who mixed a few drops of face oil with a moisturizer and applied it to my skin. Aesop's Fabulous Face Oil is good for this and would be a worthy addition to any beauty routine. Normally I dislike oil on my face as it is thick and greasy, but when mixed with a moisturizer it is not as greasy and actually becomes super hydrating. They suggest for best results to use it at night.
The oil has developed somewhat of a cult status online, even by those who use it alone without blending a moisturizer. I read review after review of the wonders of this oil and decided to give it a go on its own. It's lighter than most oils and since it has a dropper, you can control how little or how much you would like to use. My dehydrated skin definitely felt more hydrated. Since we all work in air-conditioned environments over the summer this is a great addition for anyone worried about drying out their skins indoors. The oil is clear in color and has an amazing scent. It's also great for balancing out patchy skin, and the Aesop packaging is always the best.
Fun Fact: Did you know Aesop use brown bottled glass because it protects the product from degrading under UV rays and allows the brand to use fewer preservatives in their items.
Fabulous Face Oil is available for purchase at Aesop at Galaxy Macau G049, The Promenade shops, www.galaxymacau.com or signature Aesop stores, select department store counters or Aesop Online.
Share
Tags
Related Posts