This month it seems everyone is busy getting back to work and returning to their routines – well, let's hope you all don't forget to make time for your beauty regimes as well! We pick out our top three products to keep you looking fresh and keep your skin healthy, even when you're back at the nine to five. Invest in your skin – because glowing skin is always in!
Coconut Matter – Prebiotic Deodorant
(See featured image above)
Coconut Matter is an eco-friendly and organic lifestyle brand that have just launched their latest Prebiotic Deodorant. Handcrafted in Hong Kong, it's high-performing, 100 percent plastic-free and free of toxic chemicals and allergens. It is easy to apply and it stays – it's completely invisible after you rub it on. In case you were wondering, there is nothing different to the application of the prebiotic organic deodorant: three to five strokes is enough for the skin, and it comes in a few different scents. Available in cute tubes, Coconut Matter have done a great job in creating an organic and vegan friendly alternative for those of us worried about toxic chemicals that are present in mainstream deodorants. Prebiotic Deodorant by Coconut Matter is a blend of carefully selected plant- and mineral-based ingredients such as organic arrowroot, hemp seed oil, unrefined shea butter and organic wild coconut oil, just to name a few. If you are switching to a Prebiotic Deodorant though, it could take a few days or weeks for it to reach optimal performance. Your underarms need to detox and re-balance their ecosystem from previous products. We love these – buy a set and try a different scent each day!
Coconut Matter Probiotics Deodorant are available online at coconutmatter.com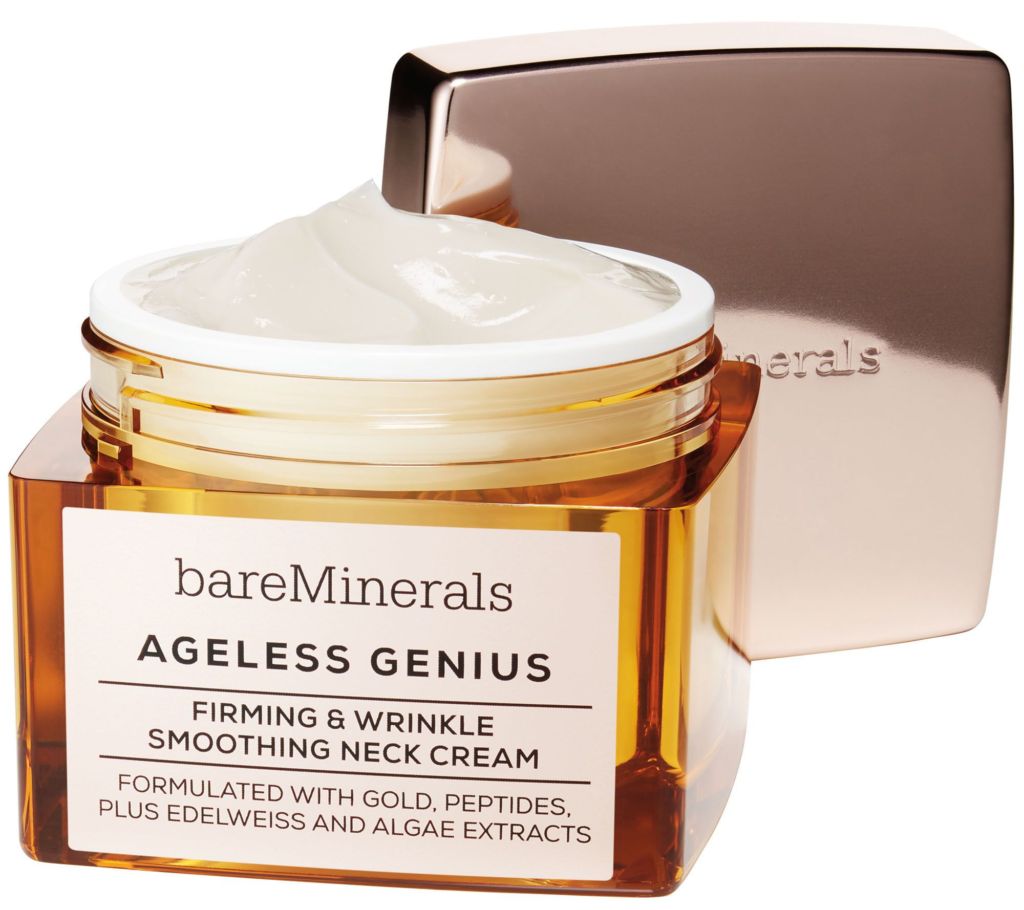 Bare minerals – Ageless Genius – Firming & Wrinkle Smoothing Neck cream
This product is the reason it's first time we've introduced a dedicated neck cream into a daily beauty routine. A dedicated neck cream always felt like an extra step no one really has time for. However, after using this cream every evening for a month now, my neck skin does feels softer and smoother than ever. The cream is powered by skin-loving mineral gold with age-defying peptides and you really will notice that your skin looks tighter and more firm, which is thanks to the Edelweiss and algae extracts. It's also great for gentle skin but it's a little thick in texture, so would only recommend using it in the evenings. This is the first time using Bare Minerals products and while I have known of the brand for a while, I hadn't actually tried any products before and look forward to trying out more products in their range.
Bare minerals are available online at bareminerals.com.hk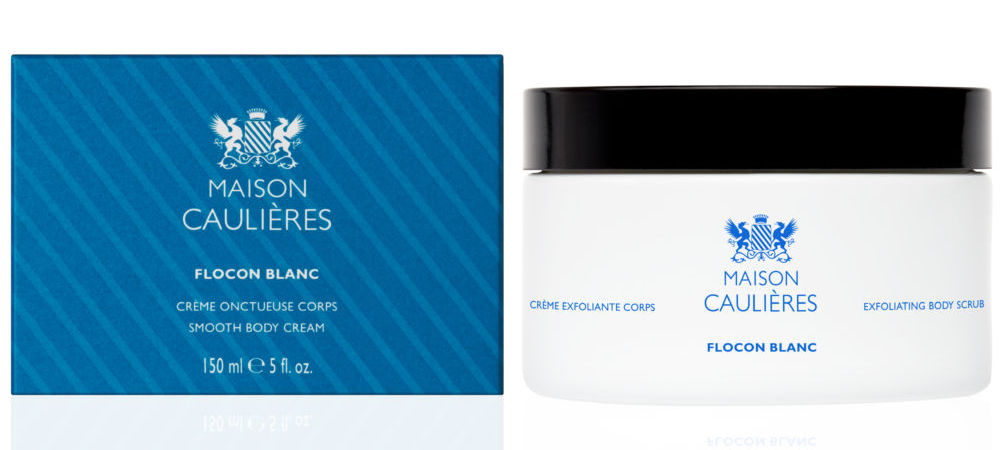 Maison Caulières Flocon Blanc Smooth Body Cream
As we mentioned back in May, we came across this brand on a recent trip to Paris. Steeped in over 250 years of history, this brand is the perfect addition to any beauty shelf as they are all about timeless French luxury and lets face it, the French definitely know what they are talking about it when comes to beauty. This gorgeous creamy moisturizing white balm body cream has a texture like nothing we've seen before and melts beautifully into the skin after application. This creamy textured formula nourishes whilst protecting with long-lasting results and it smells divine. It can be applied to the whole body morning or evening after the bath or shower and also comes in a handy travel size. Blended with their signature trinity Caulières oils: Extra virgin sunflower almond oil, rape bark oil, and linseed oil, this is the perfect gift for yourself ahead of the coming winter.
Maison Caulières Flocon Blanc is available in Macau at the Four Seasons Macau Spa
Tags
Related Posts