Andreia Neto was born in a small village in Portugal and lived in Lisbon until her mid 20s. Calling herself a "curious pharmacist", she writes passionately about skin care and wellness. She accepted a job in Macau two years ago. It was her first time here and her first in Asia. But, she says, "after being here for two years…this connection to Macau is for life."
What do you love about Macau?
Macau is a culturally diverse region, and in some ways resembles Portugal—the tiles, cobblestones, street names, architecture. It's very interesting to witness my own culture combined with Chinese traditions, and to learn about this mixture. I also enjoy it for being convenient to go anywhere on foot and the ability to always discover something new on every corner. The best Asian beauty products, coming from South Korea, Japan, and Taiwan, are easily found around Macau, giving me the opportunity to explore the secrets of Asian beauty. Macau opens the door to the beginning of understanding China, and also serves as a central base to get to know surrounding countries.
Tell us more about your blog and your Instagram following.
MyBeautyPrescription.com is a blog about beauty trends, skin care routines, and wellness experiences. I also publish my own healthy and gluten-free cooking recipes. I started the blog four years ago because I wanted to use my experience as a pharmacist to empower people with in-depth knowledge about skin treatments. On Instagram, I share glimpses of my lifestyle, the places where I go, the healthy food that I cook and latest skincare trends.
You currently only write in Portuguese. Are there plans to expand to English or Chinese? Who is your main audience at the moment?
My plan, for now, is to continue to write in Portuguese. My blog is on the top of most read beauty blogs in Portugal with an average of 80k monthly page views. Most of my readers are from Portugal and Brazil, but I also have visitors from all around the globe. Readership in Macau is growing substantially and that makes me feel very proud. However, on Instagram I post in English as well, to reach a wider audience.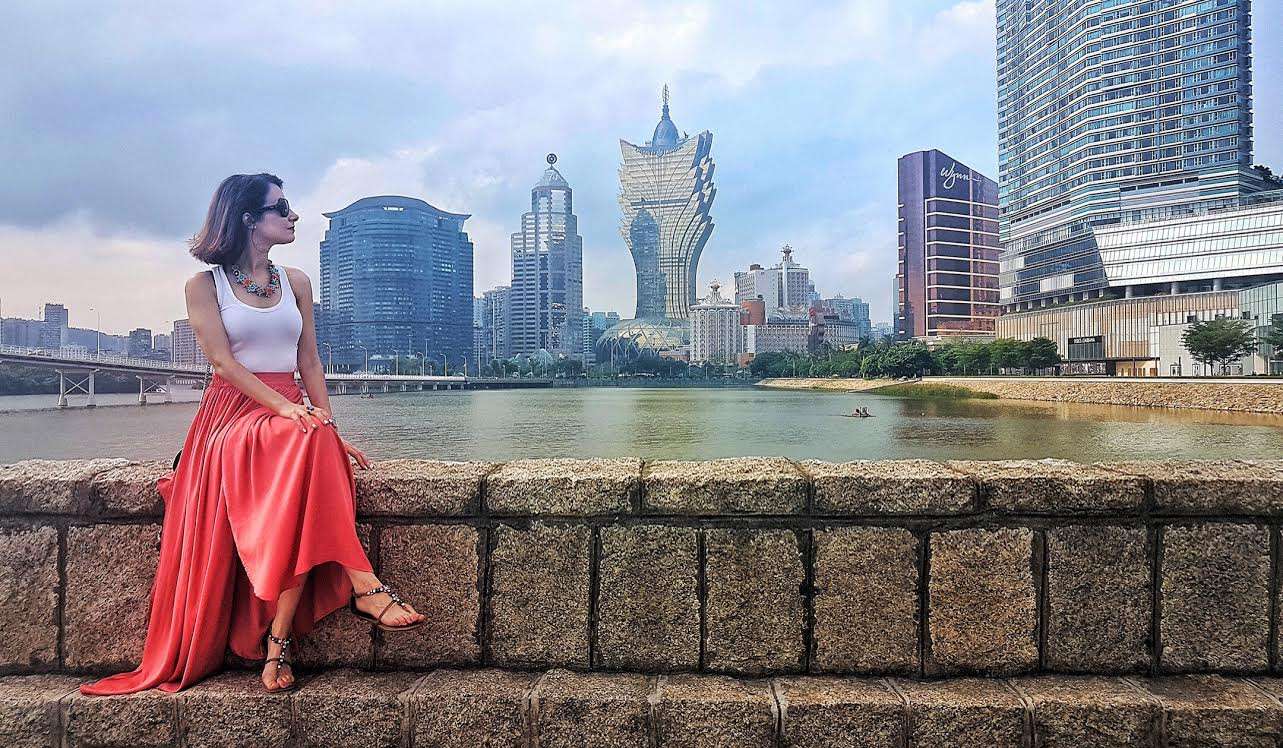 How do you decide what to profile and write about? Are all products you discuss available in Macau?
I am always following the new beauty products launch and if a certain one happens to have an interesting formulation, I will feature it. All the products that I write about can be found in Macau or at least they can be shipped to here. Quite often, I receive emails from readers asking me to write about certain topics that concern them, and if I consider that the suggestion is relevant for a majority, I will write an article about it.
What is your goal with the blog? 
My main goal is to reach even more people and to maintain the great engagement I have with my readers. The technical details in my articles are unusual to most blogs and have helped me to obtain the recognition of readers and brands. That's the best achievement of all!
Whats the best beauty advice you have ever received?
Use a Vitamin C Serum every morning and use Retinol at night.
Any beauty tips for those living in Macau?
Never go outside without sunscreen.
Who had the most influence in your life while growing up? Whats the best advice they gave you, beauty or life-related?
My parents were my key elements while growing up. They taught me the value of being hard working, being focused and kind and never giving up. The education that I had made me the person that I am today and I am very grateful for having such incredible and loving parents. Regarding beauty, my mother is my great influence, and her French beauty formula is my motto. My mother's French beauty motto is "effortless beauty". In France nobody cares that much about makeup, it's what's underneath that matters—so having a good consistent skin care routine is essential.
What's in store for you this year?
At the moment, I am working on a series of well-documented articles focused on the premium wellness experiences available in Macau. My goal is to visit even more places around Asia, continuing my personal growth journey through yoga, traveling and a mindful lifestyle.
Learn more about Andreia's beauty secrets—follow her @andreianeto or read her blog.
Tags