Feeling beautiful doesn't come as easy as it sounds. In an age of working women with fast-paced lifestyles and a sea of shiny products in the midst of skin stressors and damaged cells thanks to harsh pollutants, we all need any help we can get when it comes to beauty treatments. And while yearning for a youthful glow and firm skin remains a constant dilemma, there is always hope for the dynamic female, especially with the advent of technological innovations and beauty breakthroughs.
At the helm of Dali Clinic in Macau is the prominent and savvy Dr. Dalila Gomes. Inspired by the evolving concept of health, beauty, and elegance, her prestigious clinic features diverse cosmetic and dermatology services with bespoke and state-of-the-art treatments. There was only trust and excitement as we walked through the chic interiors of Dali Clinic, determined for a radiant change in our looks.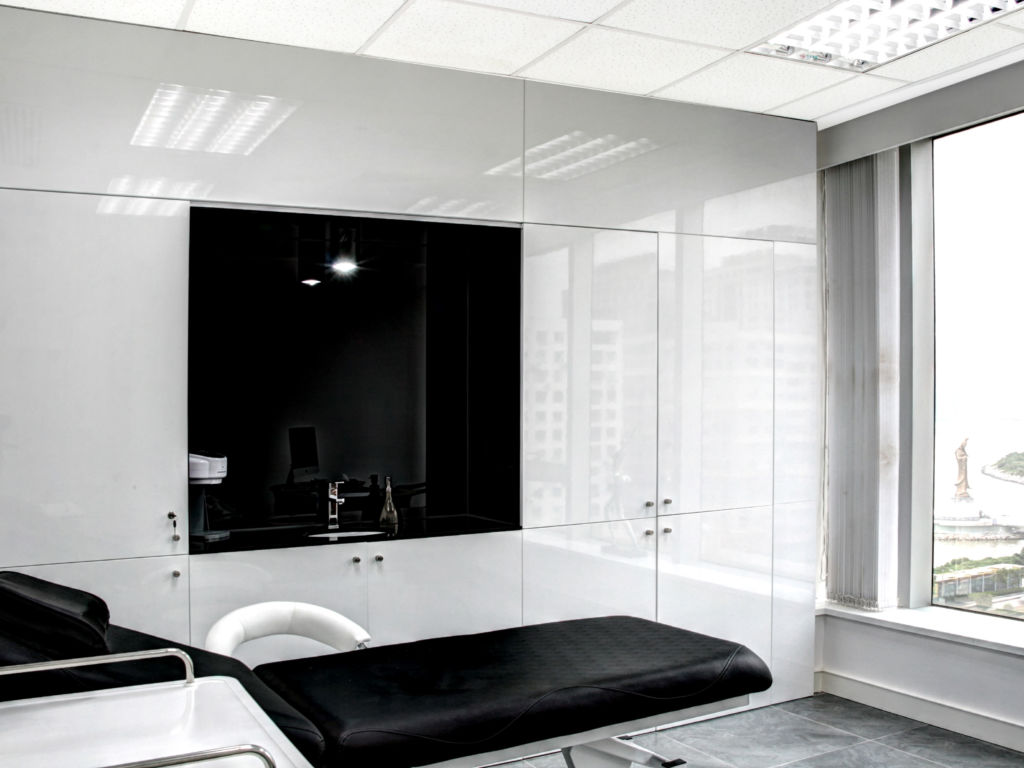 The Clinic
Located in the heart of Macau, opposite the Cultural Center, the bright ambience of the beauty sanctuary offers a special and private setting and immediately quells any of our anxieties. With so many options available today, it is difficult to decide which treatments are worth our time and money. What works? What makes sense for someone at a particular age? Are those treatments right for my skin type? These and many more of our questions were fully answered during a visit to Dali Clinic.
The elite process starts with a one-on-one consultation with Dr. Dalila Gomes. With an impeccable background and understanding of dermatology, aesthetic and cosmetic treatments, we knew we were in great hands. Her insightful advice and friendly manner could immediately put anyone at ease, and together you can be forthright and honest over any kind of skin concerns. Her recommendations are based on a critical evaluation and then she explains the treatments by fully describing the essential benefits and processes. Putting your face in the hands of an exceptional beauty professional who personifies the service she provides means achieving your beauty goals no matter what your age may be.
The Treatment
Looking over the menu of top-notch treatments, we opted for the anti-aging facial treatment as it attacks signs of aging on all fronts; cleansing, hydrating, and enhancing the production of new collagen. The radio frequency and electroporation anti-aging facial, as Dr. Dalila explains, is a more cost-effective and convenient version of other anti-aging procedures. She says,
"Electroporation is a procedure through which a passageway into the epidermis is opened using an electric field. It allows for a more efficient delivery of nutrients into the cells which means that, for a short interval, whatever is targeting the cell will have more potential to influence the skin at a cellular level and allow for more effective and dynamic changes. Afterwards, once the electric field is shut down, the cell traps the nutrients inside its membrane and allows for continuing and persistent corrective work. As a reference value, electroporation will transfer up to 90% of the substances into the skin, as opposed to 10% using the traditional transfer methods".
It is simple, painless, and to top it off, it gives prompt results without the use of any needles, which make it non-invasive.
The sense of a fresh and vibrant feeling on our face immediately took action as the facial procedure starts with a delicate skin cleansing process. Then the expert therapist uses an aloe-based gel that conducts the radio frequency into the skin, this is relaxing and painless which makes it an enjoyable beauty treatment. A specialized Co2 mask that promotes skin hydration and helps release oxygen into the skin cells follows.
The second step of the facial uses an anti-aging serum that targets laxity of the skin and works on your fine lines. This step is combined with electroporation, which will intensify the results.
Lastly, the sunblock is applied to protect and nourish the skin. The whole treatment took a little over an hour and it gave a better result than other longer facials we have tried before.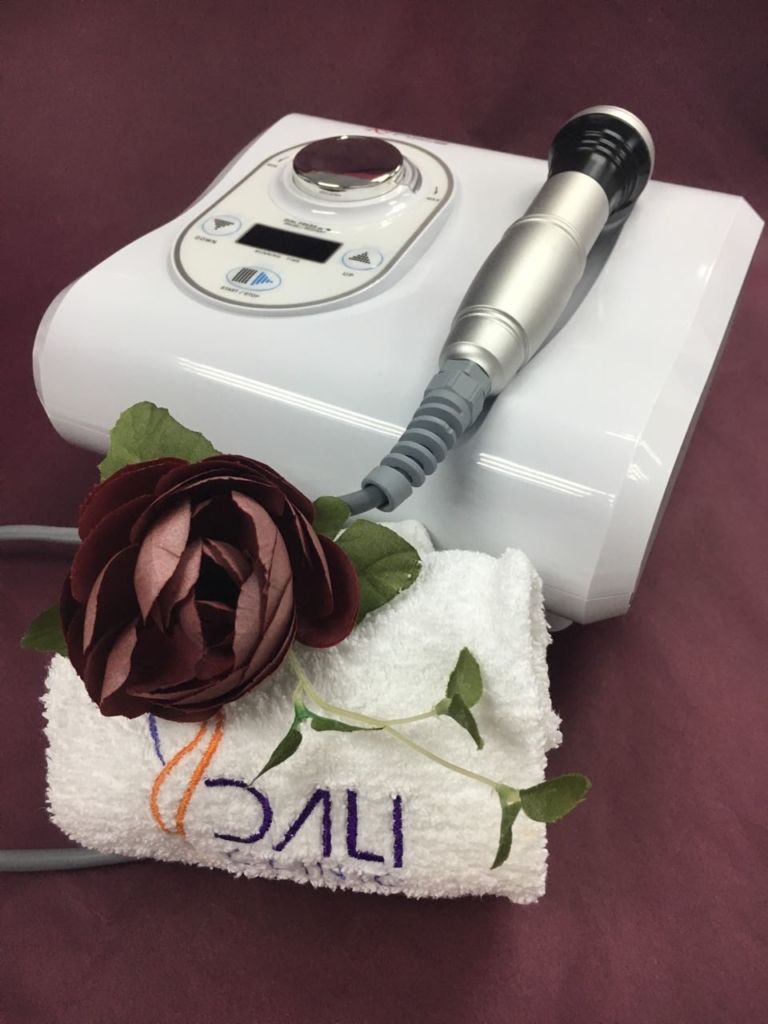 The Result
By the end of the treatment, our skin felt more refined, moisturized and exquisitely pampered. We felt a dash of radiance, and there are no signs of any redness or inflammation, which is impressive. The products and radio frequency that were used are apparently designed to give instant results by reaching the inner layer of the skin and leaving it soft and supple. We noticed an improvement right away but the full effects come gradually with a cumulative series of ideally one anti-aging facial per week. They also offer the radio frequency treatment for the eye area, targeting firmness and significantly reducing bags and dark circles. And so there was absolutely no doubt, we already marked the calendar for our next visit!
Must-try: electroporation and radio frequency anti-aging facial
Opening hours: Monday to Friday: 10am–8pm; Saturday: 9am–1pm; Sunday: closed
Dali Clinic Floor 11D, Golden Dragon Centre, Av. Xian Xing Hai, Macau, +853 2822 8320, [email protected], www.daliclinic.com
Tags