Do you love brands and are always hunting them at a bargain then thank French entrepreneurs, Delphine Lefay and Diego Dultzin Lacoste, who noticed a gap in the market for brands looking to dispose of the excess stock. Launched in January 2016, OnTheList offers pop-up sales for clothing, accessories and lifestyle goods from well-known and high-street brands at heavy discounts.
Can you tell us about "OnTheList"? What is it exactly?
Diego: The concept is to offer great brands at the best price to our members. We get those great prices because we work with international brands that have stock from past seasons that is maybe two-three years old. The inventory is new, its just not been sold in the stores. We are able to offer an average of 80% discount. To come to our invite-only sales, you just need to subscribe to the website and become our esteemed member. We are currently hosting an event every week. We often have 1000's of units from all types of brands, but usually its fashion. We have stocked furniture, wine, Champagne etc. once in a while, all from a well-known international brand.
Can you tell us a bit about your background and relationship to fashion?
Delphine: I'm originally from France and I arrived in Hong Kong 3 years ago. I was previously working with other French brands working on developing their presence in Asia. I knew Diego previously from France.
Diego: I was also from a background in Fashion on the brand side in the retail industry. I was working for The Kooples and Chanel and some other brands both in France and Hong Kong. This type of concept exists in Europe and the USA and a few in China. But no one was doing this in Hong Kong. As a brand, you always have some stock that you don't know what to do with. And here the brands send it back to Europe or the states or to the markets in Asia where they have larger factory outlets or simply and unbelievably so, destroy it. It is a pity. People in Hong Kong like brands and also discounts, so we thought there is an obvious market with a clear win-win situation for all.
What made you decide to start this kind of business in Hong Kong?
Delphine: We tried a few pop-up sales at different locations for almost a year and a half before signing a lease on a fixed space, as we all know its super expensive and risky to sign a lease straight away and in Hong Kong. The pop-ups were working and our member database was continually growing so we decided to find a permanent location.
How does one become a member?
Diego: You just need to go to onthelist.hk and sign up. You will receive newsletters every week with the invitation to the events and each invitation has a unique barcode linked to your own account. You just bring that along and show it at the entrance and scan it when you make a purchase. It's important to register for the sales so that we have an idea of how many people are coming. In case, the brand is worried people might sell the items they buy over the internet etc. we can control what is going on. We currently have over  130,000 members in Hong Kong and its growing.
What makes your events different from other "sales' or discounted warehouse shops?
Diego: Usually the brands are similar to the outlets that you might find in Hong Kong at Horizon Plaza. In fact, the stock sometimes goes there and then comes to us. But they may offer only up to 50% discounts while we discount it much more heavily. Some brands have outlets there and some don't. As a brand its two different strategies, some prefer to have an outlet, some prefer just to do flash sales or do both depending on the stock level.
What are some cool brands you have worked with?
Diego: It all depends on positioning. We have worked with Diane Von Furstenberg, Stella McCartney, Kenzo, Marc Jacobs, Armani, Ferragamo. We have worked with a few brands that have kids clothing but not kids brands. Another great successful flash sales we did was with Havaianas. In 4 days we sold 28,000 pairs. That was record-breaking for us.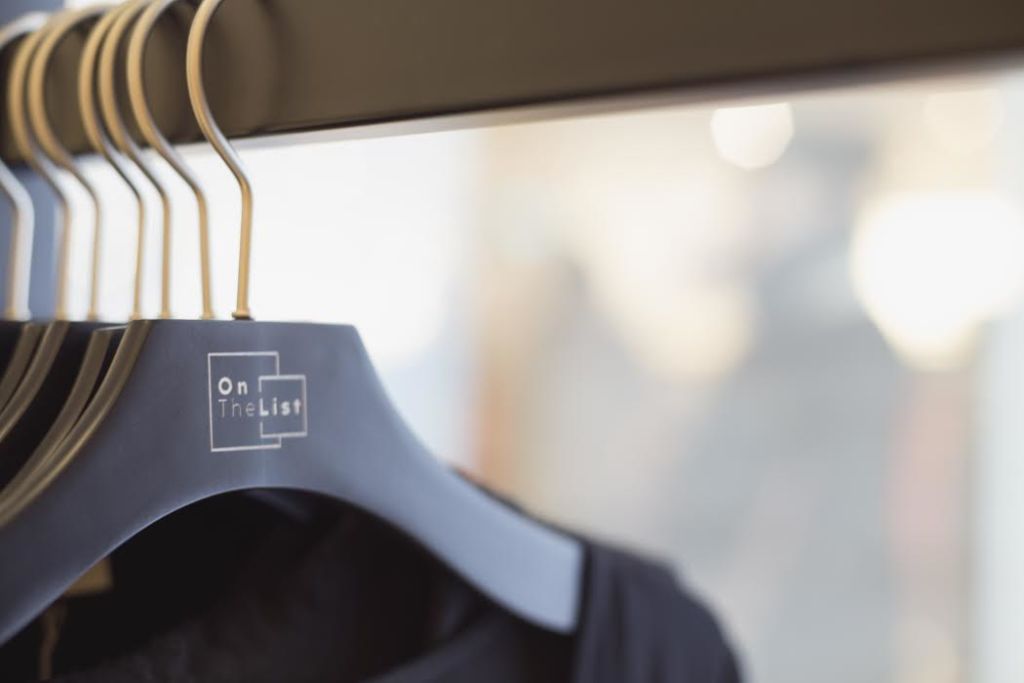 What has been the biggest challenge so far? How are you overcoming it
Delphine: The first challenge is to convince the brand to work with us because without the brand we can't work. In the beginning, it was a bit tricky to convince them we could manage their flash sales without a permanent venue or staff. But luckily we had a French brand that trusted us and allowed us to do it. The venue was a challenge. Finding a space that was big enough and in a good location. We are located in Central just off Queens Road. It took us 6 months to find it.
What does the future hold for OnTheList? Any plans for Macau?
Delphine: We want to develop the offline business and have a potential second showroom location in Kowloon. We are currently testing the market over there to see what area would be best for a second permanent location. We want to start doing online sales on the same model, either 4-day sales or sales with a limited time so our members can start buying online too.
Diego: For the moment all our members are living in Hong Kong and we haven't started thinking outside of that. It will also depend on the brand if we do cross-border promotion and sales and is happy to ship there. But Macau is close, so fingers crossed.
---
Sign up for OnTheList and follow them for more information.
Tags
Related Posts