Resort looks have traditionally ranged from swimwear and cover ups to billowing dresses and linen suits. But these days however, resort collections have evolved into somewhat timeless selections of pieces, ranging from wintry capes to jungle print swimsuits that can be worn for any occasion. Whatever your personality and vacation destination, resort wear offers a wide array of options that are easy to wear but also chic and sophisticated looking. Summer is the time of the year where one can experiment with lightweight clothing, but summer is different in different areas so not all resort looks need to be limited to swim wear and cover ups. We have rounded up our top picks of resort looks that are timeless, weather appropriate and very much fashion forward for your next vacation or even just to inject some tropical vibes into your wardrobe.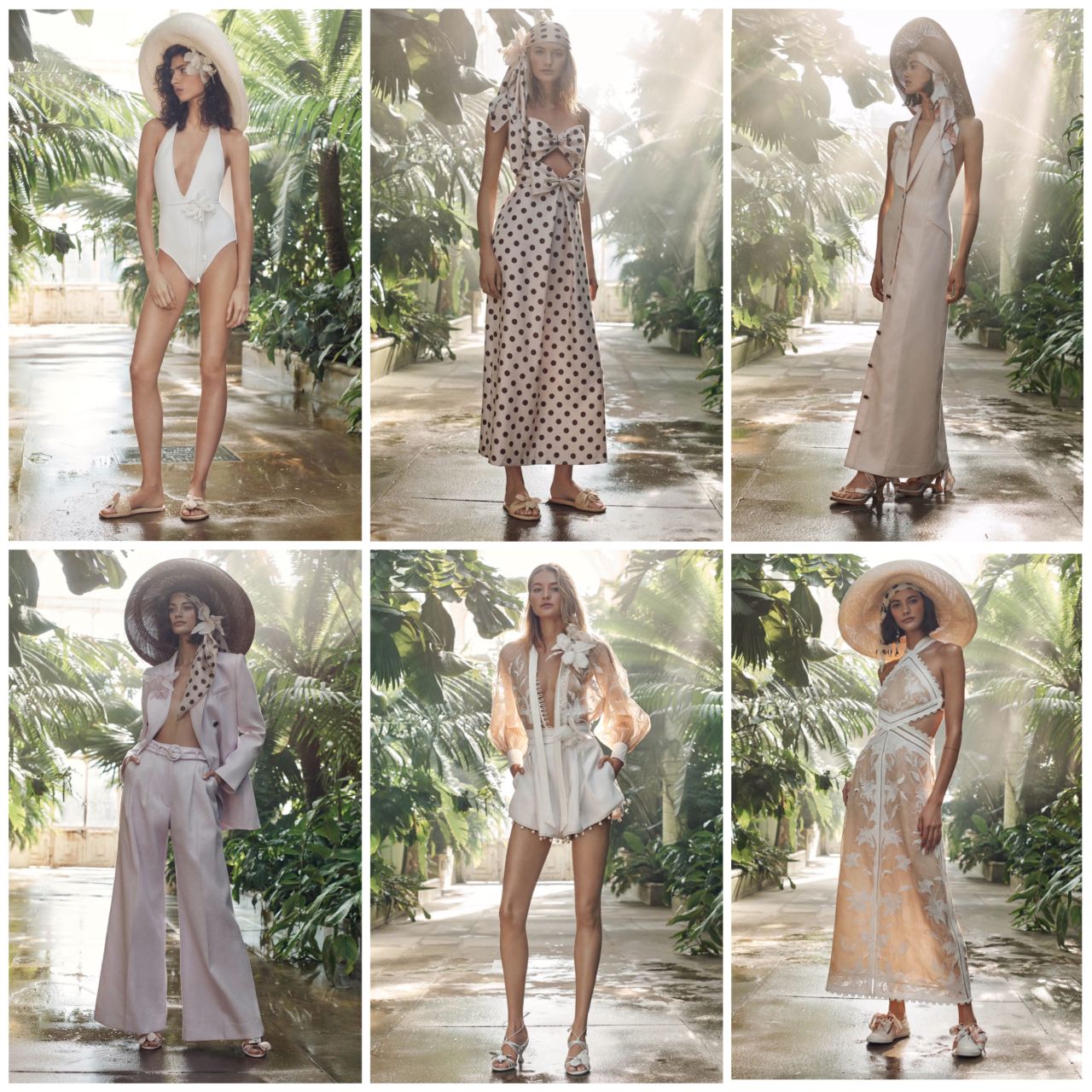 Zimmerman
For designer Nicky Zimmerman, her inspiration for designing clothes goes way back her childhood as she has seen her mother and aunts make clothes for a living. She describes her latest collection as something of a departure from creating clothes for the modern woman with a more personal approach. With elements of 70s styling with a mix of her own aesthetics, the collection is a made up of a range of embroidered linen blouses, dresses with peekaboo details, belts, a burgeoning jewelry line, and even embroidery on swimwear with retro-leaning, high-waisted bottoms. Crisp linen suits in mint or powder hues etched out an elongated silhouette, while high-waisted, cropped flares are paired with airy, polka dotted and feminine floral blouse in silk linen organza. Overall, the clothes are all in light and pastel hues that brings airiness to the whole collection.
Zimmerman Lane Crawford, IFC Mall, Podium 3, 8 Finance Street, Central, Hong Kong, +852 2118 2288, www.lanecrawford.com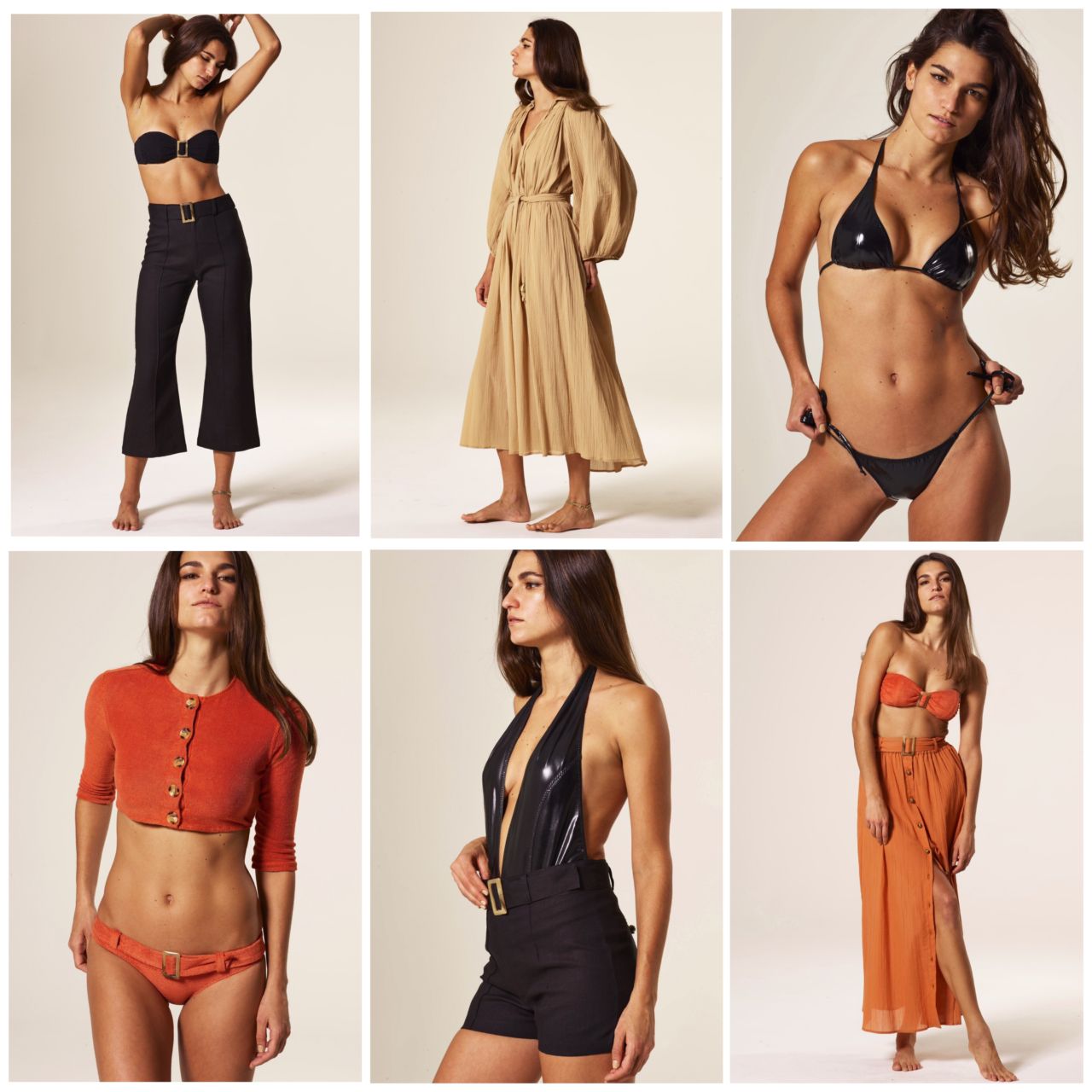 Lisa Marie Fernandez
In celebration of its 10th year anniversary this year, fashion label Lisa Marie Fernandez is continuing their quality craftsmanship in the swimwear market even bigger than ever. With its highly functional and deeply chic suits,neoprene maillots and rash guard-style one-pieces, the brand is expanding to more fashion-forward looks like an off-shoulder top and a cropped cardigan perfect for the beach. Some of the stand-out pieces from the collection are angel-sleeve cotton maxi dresses, eyelet skirts, and matching wrap-style pouf-sleeved blouses. These are cut in linen to retain some of the line's inherent beach vibe. There are also body-conscious metallic PVC mini dresses that look retro with a touch of disco that in many ways resemble the iconic 80s style of the late Princess Diana.
Lisa Marie Fernandez Lane Crawford, 3 Canton Road, Tsim Sha Tsui, Hong Kong, +852 2118 2288, www.lanecrawford.com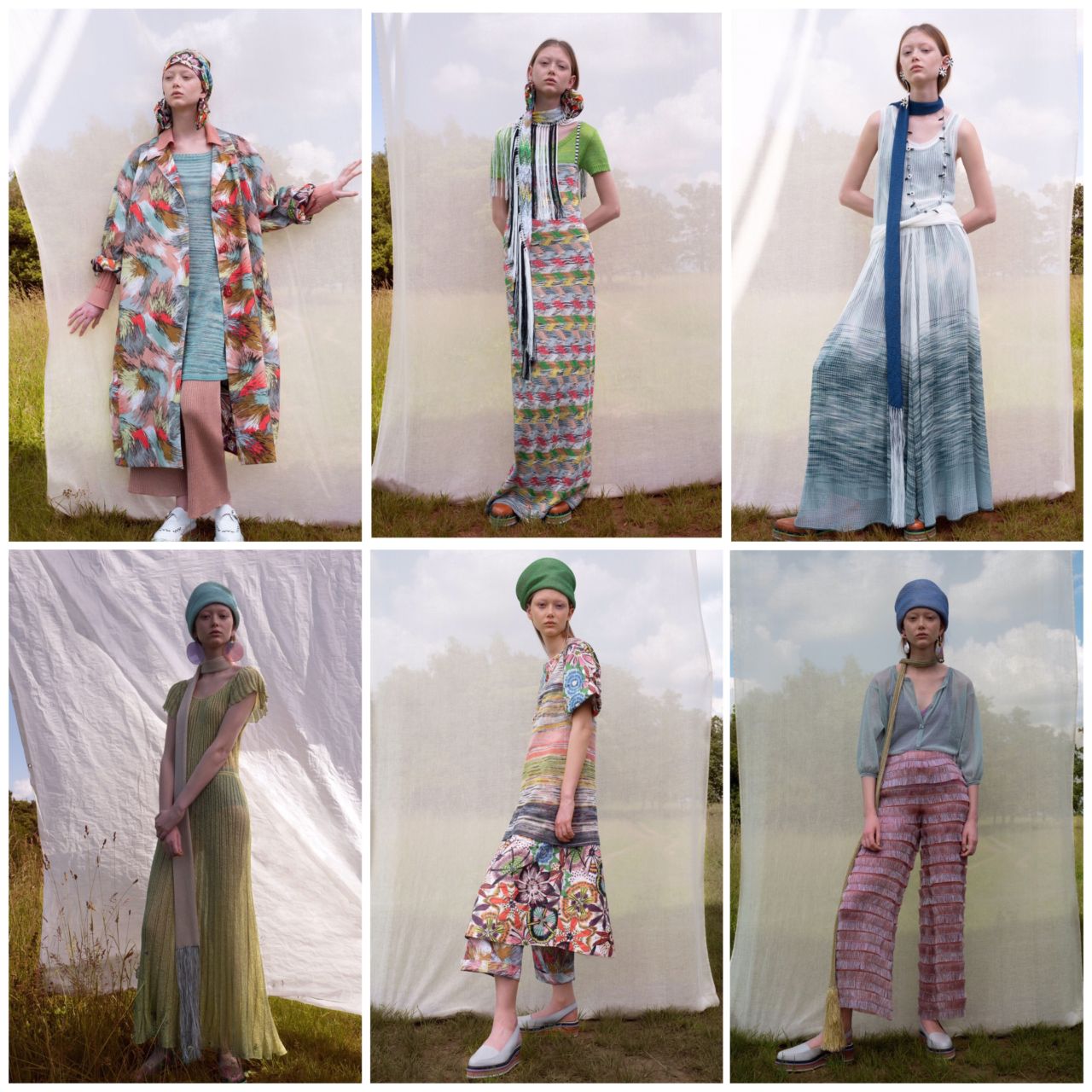 Missoni
The resort wear collection from Missoni is unconventional in a way that they're not the typical go-to pieces when "resort" comes to mind. Drawing inspiration from the look of African farmers, the collection revolves around a toned-down, muted color palette while emphasizing Missoni's signature way of layering and mixing prints and textures. As seen in today's rising trend in fashion called maximalist styling, Missoni can claim that they started this trend first, as the parents of Angela Missoni herself are both designers that were known for their over the top but refined looks. Although maximalist, the collection is built around a series of soft, comfortable pieces in delicate colors, abstract floral prints, geometric patterns and multiple textures with a hint of romanticism through the use of fine mesh textures and silk-fringed trimmings, which gives ankle-grazing skirts and palazzo pants a delicate transparency, as well as a dynamic sense of movement.
Missoni 1220, Level M, Shoppes at Four Seasons, Cotai, Macau, +853 2857 6412, www.missoni.com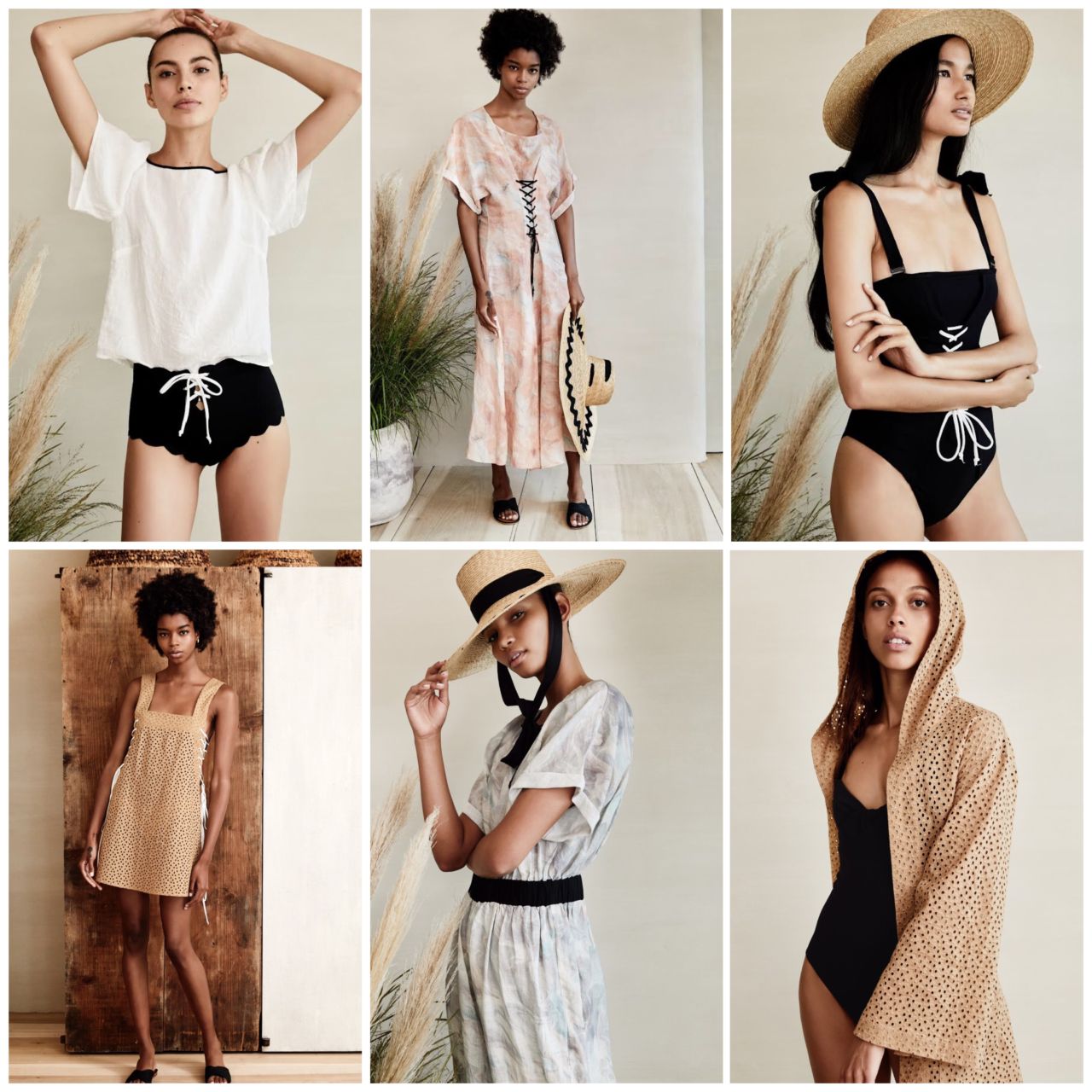 Marysia
Also celebrating their 10th year founding anniversary, Marysia's signature resort collection piece, a scalloped-edge bandeau with a matching and not too skimpy hipster bottom called the "Antibes bikini", has resurfaced in many ways or another through the years. The unique way of using a swim fabric which is a nylon-Lycra mix with a matte finish produces a subtle texture and blends well with the choice of earthy color palette of taupe, mauve, blush, cream, and olive, plus a few swirling prints. The Resort 2019 collection includes more ready-to-wear pieces such as broderie anglaise caftans, ruffle-trimmed robes, and baby doll maxi dresses, all of which could certainly be worn as swim cover-ups, but are refined enough for the city too. These pieces are great for dressing up like you're on vacation while in the hustle and bustle of the city.
Marysia Lane Crawford, IFC Mall, Podium 3, 8 Finance Street, Central, Hong Kong, +852 2118 2288, marysia.com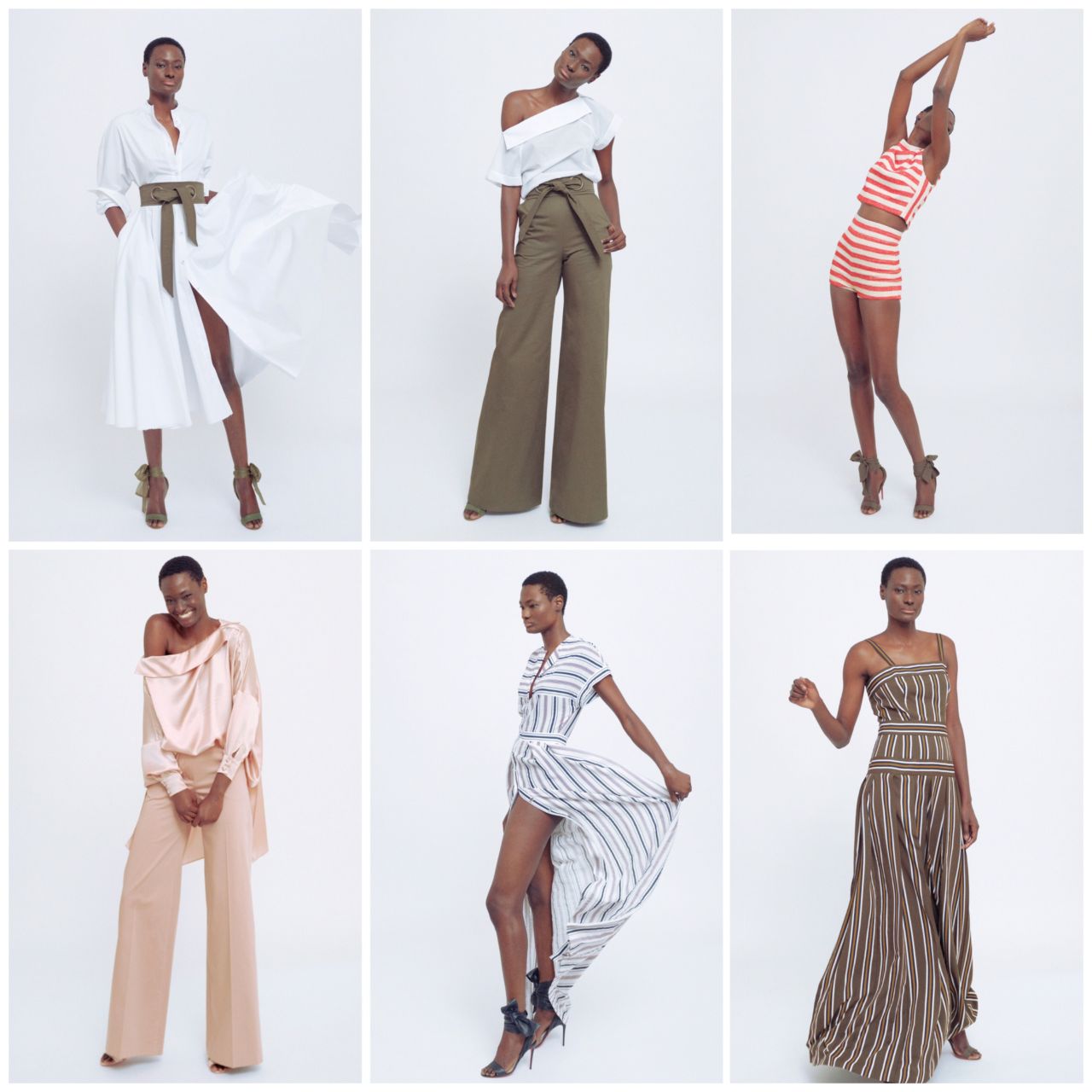 Martin Grant
From a quick glance, one may note that the masculine vibe of Martin Grant's resort collection is very evident in every piece. But that does not illustrate the quality of this collection. In fact, that masculine factor is making this brand stand out from the rest. A neutral color story the designer calls "Karen Blixen comes to Paris" incorporates workwear details such as belts run through oversize metal eyelets on swingy, '70s-inspired skirts, dresses, and trenches in cotton twill. Up the dressing scale is a khaki blouse made of a whisper of lacquered organza, a long blush satin top with this season's boatneck collar, and a long circle-skirt dress in black poplin that can be worn just about anywhere and with anything.
Martin Grant www.martingrantparis.com/en
Tags