Sarah Zhuang is an award-winning jewelry designer who recently celebrated the first anniversary of her curatorial brand. She talks to us about how she got started in the business and whats in store this year.
Can you tell us about yourself and your connection to the jewelry industry?
My mother was in the jewelry industry for over a decade, my sister and I took over her shop when she retired. My sister was in charge of business development and finance, whereas I was responsible for marketing and design. I have been designing jewelry for 4 years now.
What inspired you to start your own line and why did you decide to use your own name?
My jewelry pieces were much younger and trendier compared to the existing stock we had at my mother's shop. We felt there was a mismatch in the company's image with my creations, and decided it would be better to create a younger brand that really expresses my design philosophy. We used my name because every piece under Sarah Zhuang Jewellery is designed by me, and our aim is to create a designer jewelry brand.
Who wears Sarah Zhuang Jewellery?
A modern woman with a unique and distinctive personality, someone who loves fashion and is comfortable to express her individuality.
Which are your favorite pieces in the current range?
My favorite pieces are "Urban Reflection" and "Long Distance Love". They are both very versatile, which is what our brand is best known for, and each piece has a beautiful and meaningful story.
What is the one jewelry every woman should own?
Definitely earrings. They are the highlight of any outfit.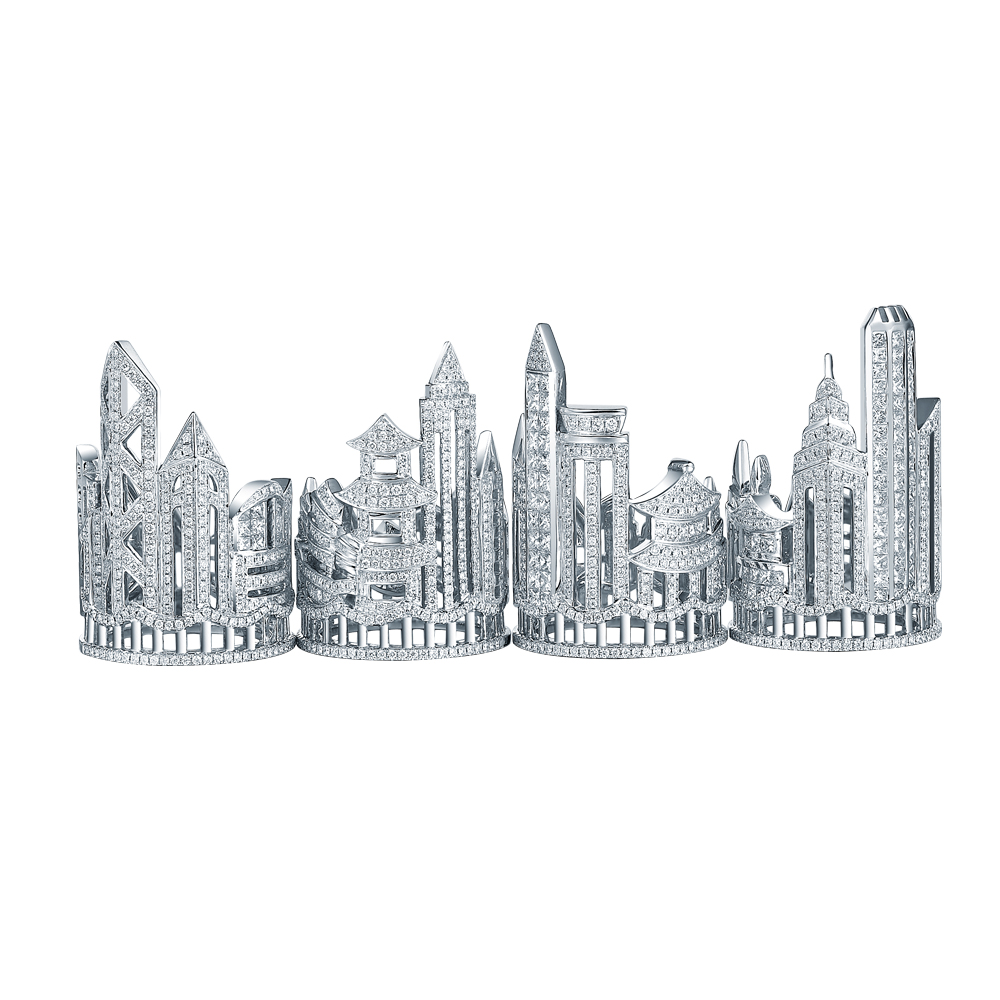 What inspires your designs?
Our brand is inspired by modern women. I always start by picturing certain types of women and then find an element or a symbol that best describes them. For example, I used butterflies for my collection that depicts someone who is very cheerful.  I then think from their angle and decide what style they would like best.
What are the jewelry trends for this year?
Versatility and minimalism are the key trends.
What's the best advice you have received about being an entrepreneur?
Always stay positive and optimistic even when things aren't going right.
What has been your biggest challenge in running your own business so far? And how did you overcome it?
I learned that being a designer and running my own business are two completely different things. There are so many different tasks that I need to do every day that I can barely find time to focus on design. The biggest challenge for me is to allocate my time wisely and to find a balance.
What is coming up for Sarah Zhuang Jewellery in 2018?
We are hoping to expand to China and US markets in the coming years. I also want to design a collection that is more simple and unisex, quite different from our current collections.
---
To find out more you can check out her website www.sarahzhuang.com or follow her on Instagram @sarahzhuangjewellery
Tags
Related Posts