One of Sands Macao's latest additions to its booming hotel casino franchise is The Parisian Macao. With its grand and extravagant decor that closely resembles the city life in Paris, the shopping experience here expands to over 170 creative luxury and lifestyle brands. There are many brands new to Macau, including Antonia, Chloe, Stuart Weitzman, Valentino, Lanvin, Maison Margiela, S.T. Dupont and many more. Set against a backdrop of iconic Parisian landmarks, including a half-size authentic recreation of the Eiffel Tower, visitors to Shoppes at Parisian can stroll down boulevards named after many of Paris' famous shopping locations, such as Avenue des Champs-Élysées, to enjoy shopping at this new fashion destination in Macau.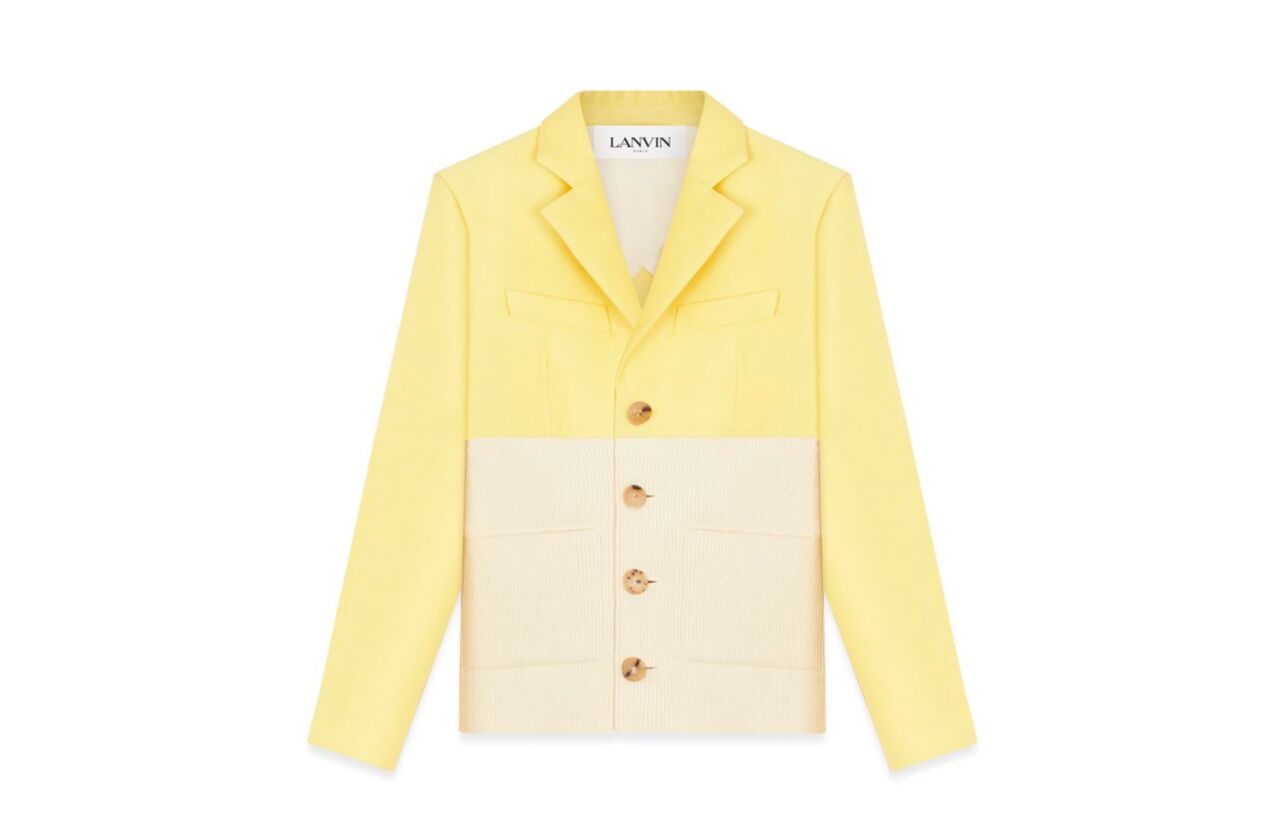 LANVIN
The brand Lanvin is dubbed as the oldest French couture house founded in 1889 by Jeanne Lanvin. Today, it is a reference for the Parisian industry of luxury for women's ready-to-wear, men's ready-to-wear, men's bespoke and made-to-measure, accessories, children's wear, and bridal collections. An aficionado of culture, Jeanne Lanvin created a style and a global universe of elegance providing an outstanding cultural heritage. This jacket blazer is modeled with relaxed shapes, tailored silhouette, and boyish cuts and is finished with stitched detailing to adorn modern women with attitude and elegance with the use of the bright banana yellow hue. It is made from wool and silk weave with ribbed knit-style inset on the waist, patch pockets and horn button, all giving that sophisticated but fun looking effect on any wearer.
Lanvin Shoppes at Parisian, Shop 305c, Level 3, The Parisian Macao, Cotai, Macau, +853 2899 8962, www.lanvin.com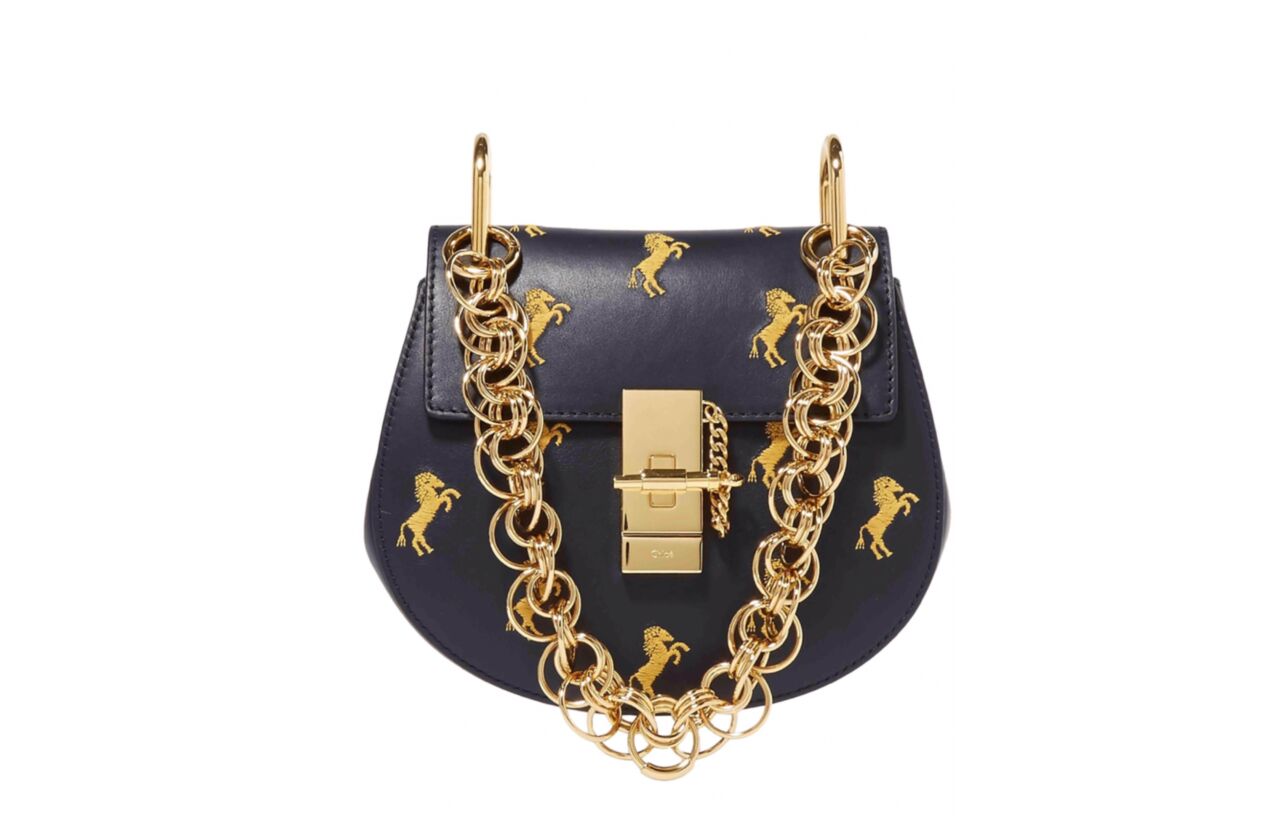 CHLOE
The latest stuff from Chloe can also be purchased at the retail brand store called Antonia. Located along the long stretch of The Parisian Macao shopping mall, it is one of the largest and most prestigious boutiques in all of Macau and of Greater China and the go-to shopping destination for locals and tourists. Thanks to a signature and inventive brand mix like products like this gold chain handle leather bag stitched with horse figures from Chloe, it's no wonder that Shoppes at Parisian is so popular. Established in 1999 in Milan, Antonia is a key player on the global multi-brand retail scene, renowned for its inventive mix of established luxury brands with avant-garde names. Antonia also regularly teams up with top-profile international brands to develop exclusive limited-edition pieces and one-off collaborations.
Chloe at Antonia Shoppes at Parisian, Shop300, Level 3, The Parisian Macao, Cotai, Macau, +853 2877 0492, www.antonia.it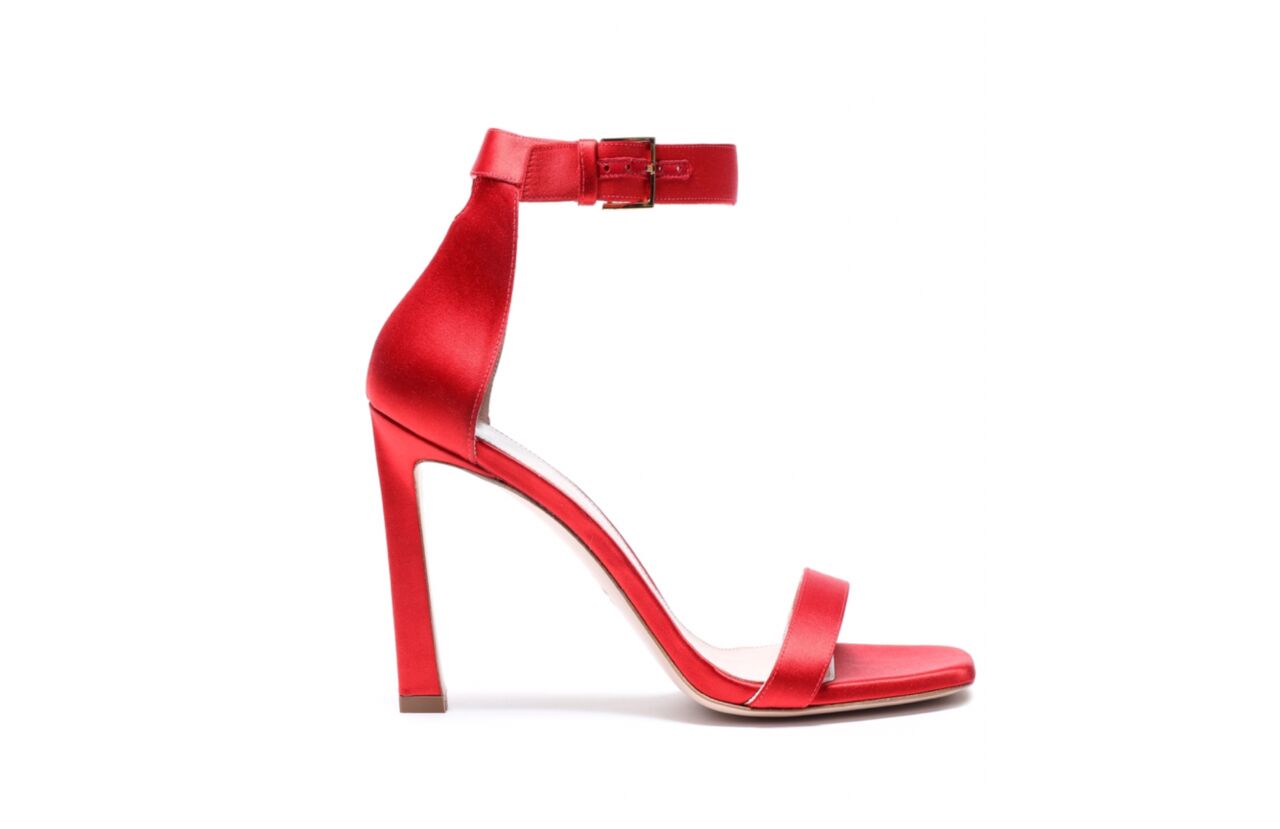 STUART WEITZMAN
A luxury brand built upon the idea of creating beautifully constructed shoes, Stuart Weitzman's main objective has always been to merge fashion and function. For more than 30 years, Stuart Weitzman has been synonymous with expert craftsmanship and innovative design. Today, the brand is undergoing a global multi-category accessories expansion with the goal of designing dynamic shoes, handbags, and jewelry for every woman for every occasion. Stuart Weitzman is a global leader in designer footwear and operates over 100 retail stores across North America, Europe and Mainland China. This latest pair from the brand is a sleek and elegant red strap heel sandals that can both be worn as part of one's daily wear and evening wear and both casual and formal.
Stuart Weitzman Shoppes at Parisian, Shop 335, Avenue des Champs Élysées, Level 3, The Parisian Macao, Cotai, Macau, +853 2877 0415, www.stuartweitzman.hk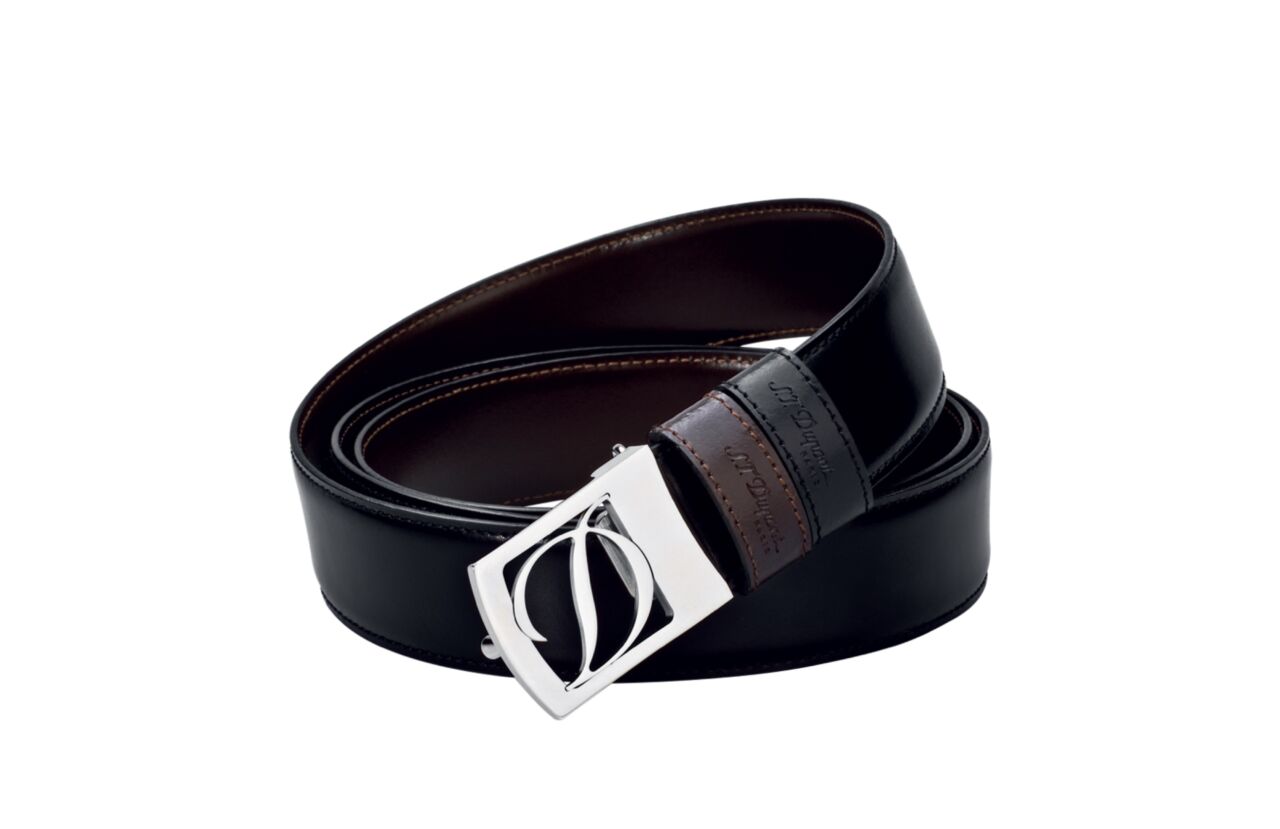 S.T. DUPONT
Shopping for men consists of the basic stuff in fashion. Belts, for example, are a gentlemen's style staple and S.T. Dupont knows how to up their basic belt game. Crafted from the finest leather and a signature D metal lock, the brand stays true to its masterfully made handcrafted luxury that goes way back in 1872, winning plaudits around the world. S.T.Dupont is a French firm where heritage and modernity result in exceptional high-end products. This palladium and yellow gold finish reversible business belt is more than just the ordinary belt. It is a sumptuous piece of the goldsmith's art combining all the know-how of the S.T. Dupont brand: goldsmith, lacquerer and luggage maker. Buckles worked, lacquered and polished by hand, and carefully trimmed with gold, platinum or palladium form a real jewel.
S.T. Dupont Shoppes at Parisian, Shop 101, Level 1, The Parisian Macao, Cotai, Macau, www.st-dupont.com/hk_en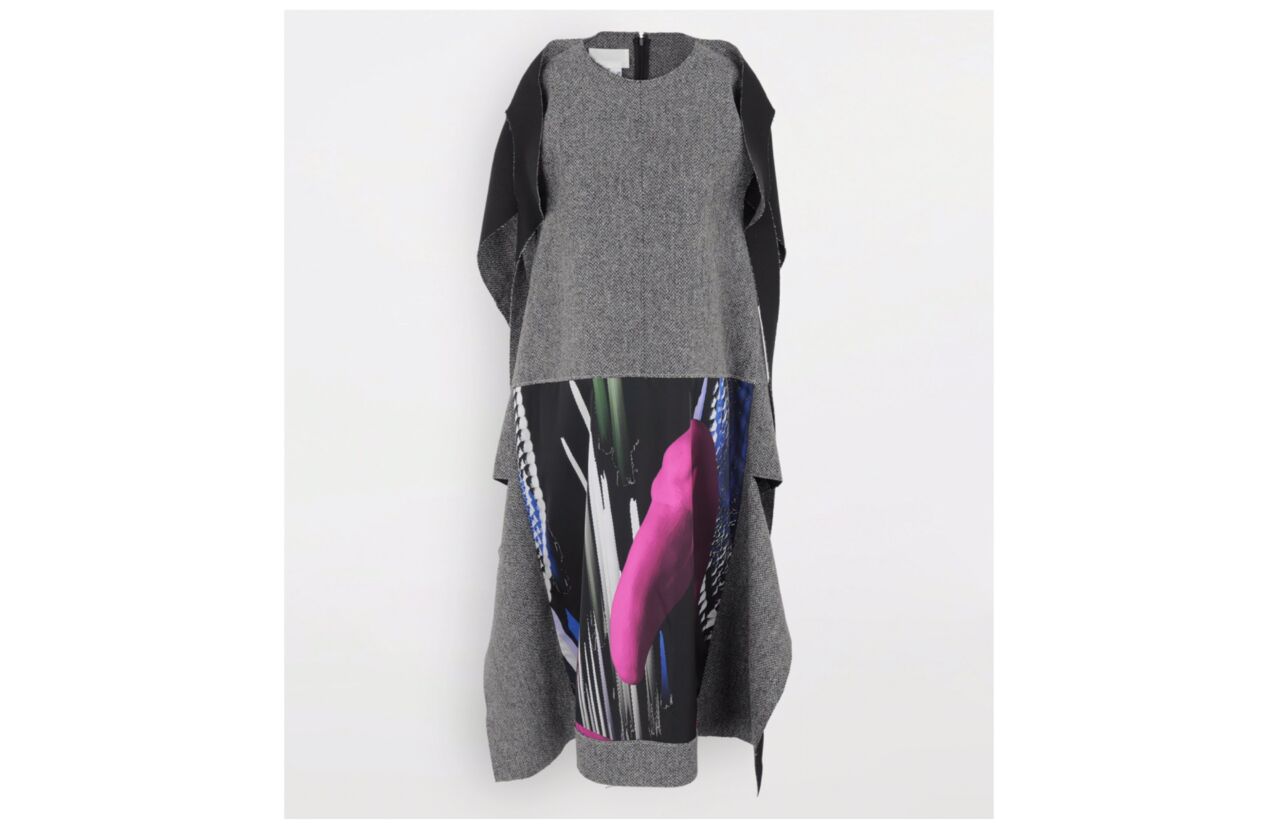 MAISON MARGIELA
Maison Margiela is a French fashion house founded in Paris in 1988 by Belgian designer Martin Margiela. Both masculine and feminine, oftentimes fusing the two genders, the brand's universe can be described as conceptual and enigmatic, mysterious and iconoclast. Today, the house is recognized internationally for its unique approach to modern elegance. With a luxe street-vibe aesthetic, this latest piece from Maison Margiela is a tweed flat-cut rectangular dress with front and back panels of the Maison's Flamingo print in a smooth fabric for further contrast. Unique sleeves with buttoned cuffs, fixed to the sides, elevate the brand's take on the streetwear trend.
Maison Margiela Shoppes at Parisian, Shop 338, Avenue des Champs Élysées, Level 3, The Parisian Macao, Cotai, Macau, +853 2877 0535, www.maisonmargiela.com/hk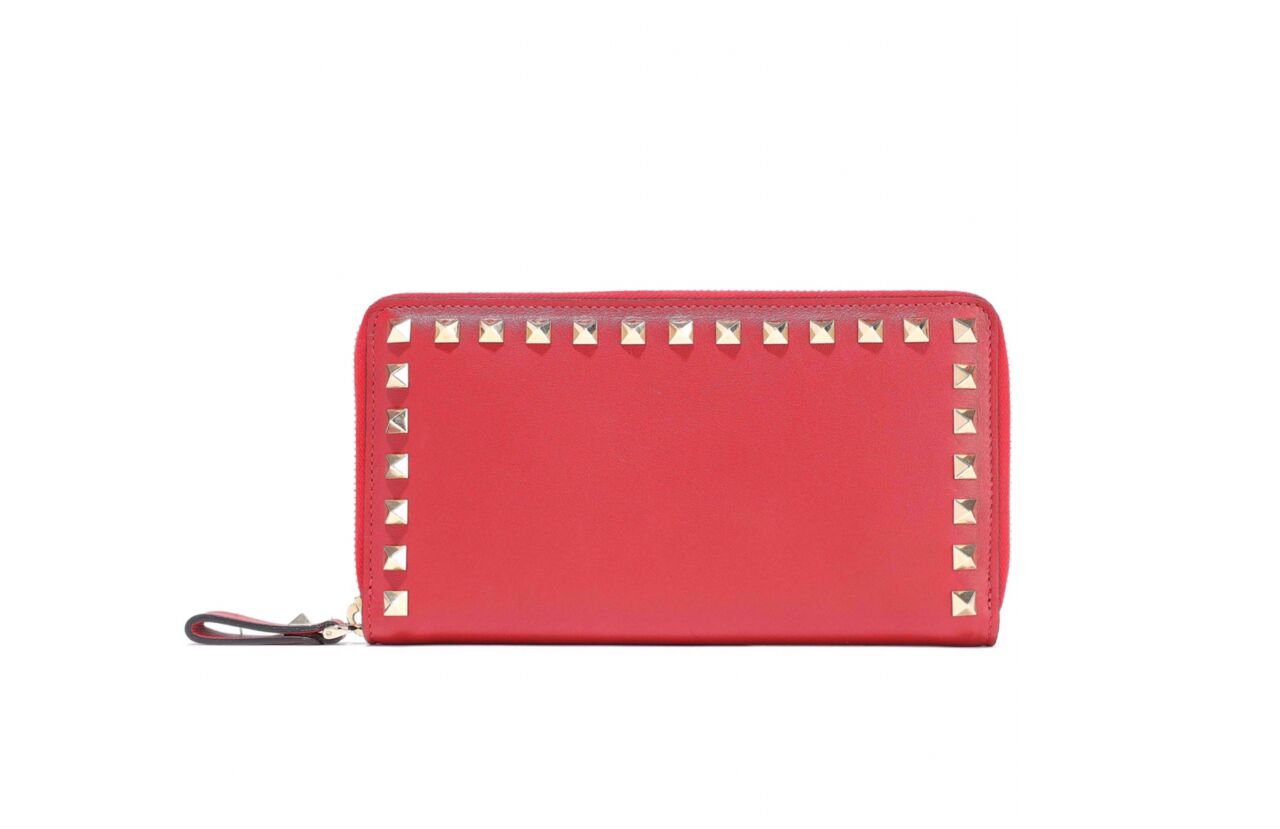 VALENTINO
Valentino products are easily recognized by the signature embellishments of their gold like studs that subtly screams sophistication without being too loud. This red wallet automatically elevates a normal and basic outfit to a glamorous ensemble. Crafted in Italy, it has multiple interior card slots, meaning that it is more than just a pretty bag, but also very functional.
Tags
Related Posts