A prominent figure in fashion events across the region and in top fashion cities like Paris, London, and Tokyo, regularly featured in fashion magazines for his creative take on menswear clothing, curator of up and coming designer pieces, stylist, and columnist, and most recently brand owner, Inky Leong is true fashion connoisseur.
You've probably seen him around Macau in his quirky, colorful 1980's inspired outfits when he's not busy traveling across the globe, attending fashion week, getting street style snapped, and promoting his label. I.N.K. Macau is home to him after all, and this is where Inky Leong started with his fashion streak and, he hopes to continue building a brand that represents his roots.
Between his busy schedule, we caught up with Inky at the I.N.K. store in Macau to tell us more about his fashion endeavors from his early years of working in retail to his opening of Inky Store, on being a social media influencer, and now developing his own label I.N.K.
How did it all start for you– working in fashion and the idea behind I.N.K?
I have been working in the (fashion) industry for about 10 years now. I started by working in retail shops for brands like Hermes, Burberry, Vivienne Westwood, and the likes. After a while, I had the idea of opening my own multi-brand retail store called Inky Store. The aim was to curate pieces from up and coming new designers from fashion cities such as Paris, London, Seoul, and Tokyo, and so far the store is a success. Then last year, I decided to branch out from curating to creating a new brand with original designs, and this is what my designer Kris Chan and I have been working on for the past year. People think I.N.K is derived from my name but actually it represents our initials, I & K hence I.N.K. I'm not a designer so Kris does all of the design work and I mainly run the store operations.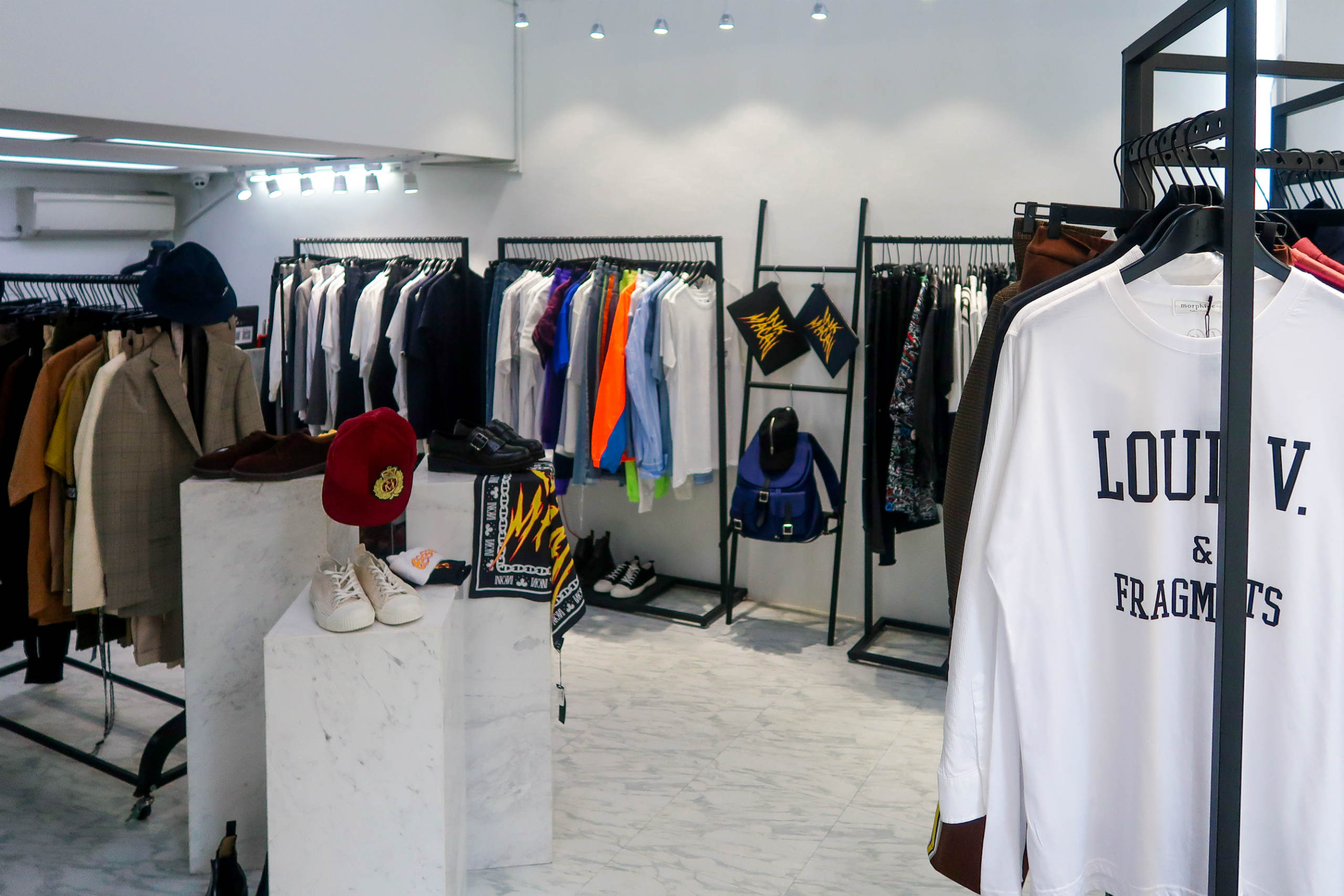 Where do you get design inspirations for I.N.K and does Macau inspire your collections?
It's a very new brand so we want to develop it in a way that it's going to be iconic for and in Macau. This is something we want our clothing to reflect so most of our original designs have this pattern that we created featuring our logo and featuring the icon lotus on the Macau flag. So this pattern is often seen in our original pieces. We also take inspiration from elements found in Macau such as the bright lights from casinos like the Lisboa. In fact, we have a new collection that's coming soon and it's inspired by lights so the pieces are mostly made of shiny and shimmery fabric.
Tell us more about the brand's aesthetics.
We want to produce clothes that are not only fashionable but also functional so the pieces we have are really wearable. Our first-ever collection was inspired by military clothing, aligned with current fashion trends so lots of greens and camouflage, and we also took inspiration from the functional elements so, you'll find straps and panels similar to those of military uniforms. One of the outerwear pieces we have, for example, a signature of that collection, is a unique jacket that can be also worn as an accessory resembling a harness.
How often do you release collections?
We update with small collections for the store every month but for the big collections that we showcase at fashion shows, we do about twice a year. Last month, we did a fashion show in Shenzhen where we showcased our latest big collection, and in May, we will have our first ever show in Macau. It's not confirmed yet but perhaps it will be in Studio City during the International Fashion Week. Then after Macau, we plan on doing a show in Hong Kong.
Do you find any challenges in starting a brand here in Macau?
It's very hard, to be honest. But then again anywhere in the world, even if you are in Paris right now, it would be hard. I think the fashion industry itself is difficult to penetrate and that's a fact anyone who wants to be a part of it should accept. My personal thought on this is that if you love fashion, you just have to keep doing what you love.
What's your plan for growing I.N.K. in the next couple of years?
We want to go digital like perhaps open an online store as a way to tap into new markets and start selling in Mainland China. Right now with the physical store, most of our clients are locals so it would be great to have a different clientele.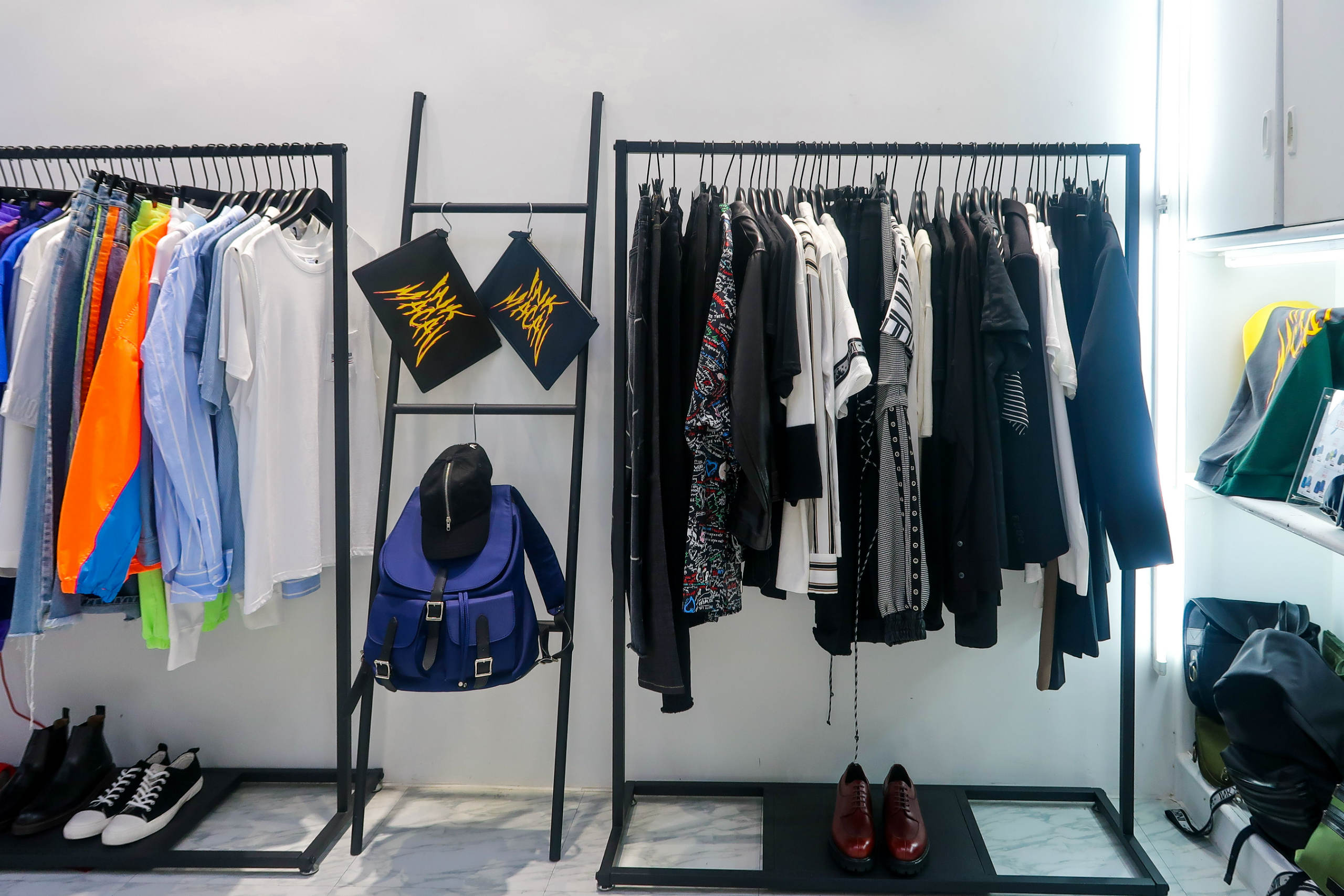 You're a fashion icon yourself, tell us more about your personal style? 
I think it was because of my mother. She liked dressing up every day and she likes shopping a lot and I guess that trait passed down to me. As for my personal style I should say is vintage; old-fashioned. I love the 80's fashion era so I take a lot of inspiration from that with my personal style. I also like being comfortable so I like oversize pieces.
Do you consider yourself a key opinion leader (KOL) or social media influencer?
Well, I think more of my career as as lifestyle so I don't know to be honest. I'm just passionate about it.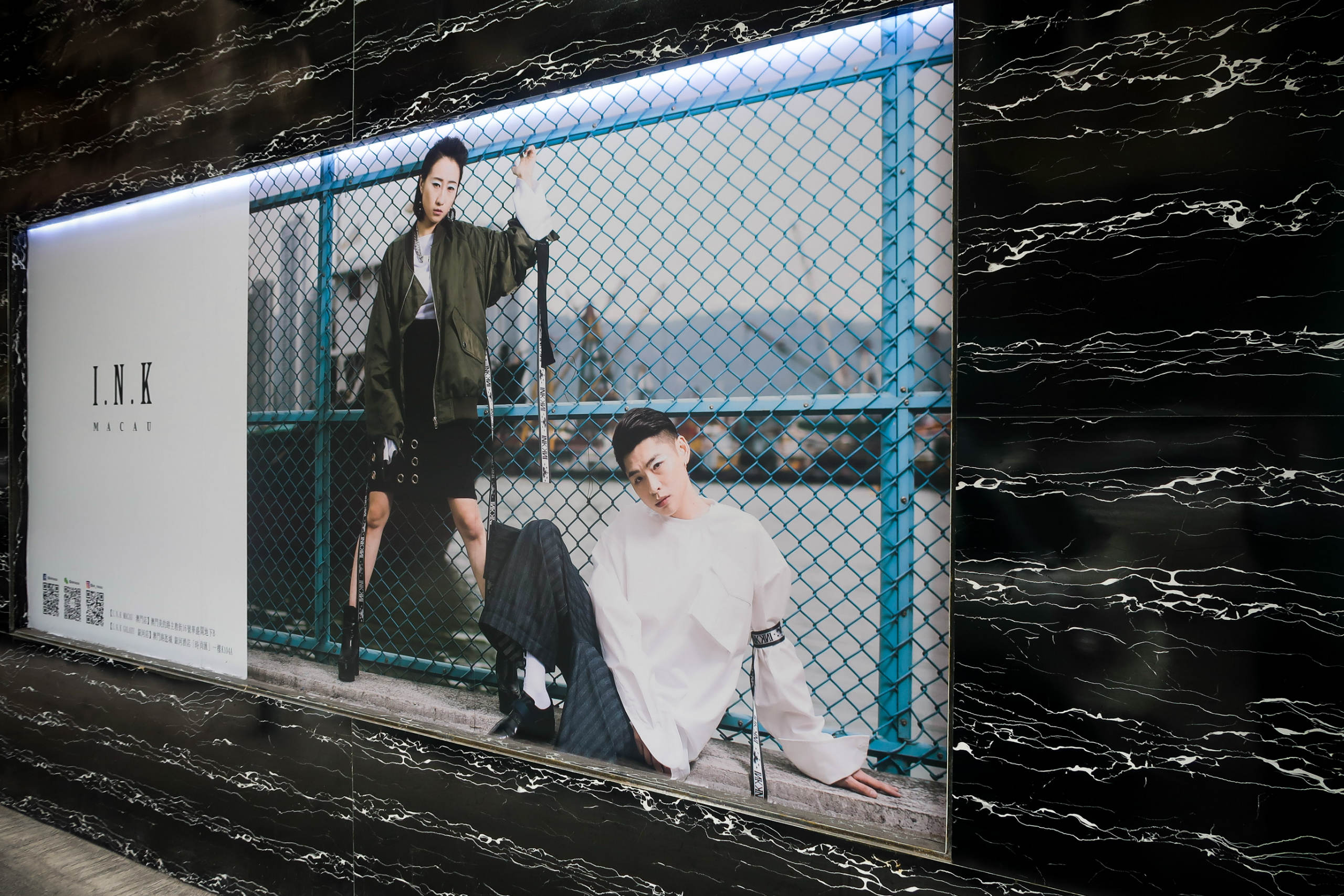 So how do you manage your personal brand as a social media figure and  I.N.K. brand?
That's a great question! I guess in terms of promotion, I never mix my social media posts with the promotion of I.N.K. items. For example, whenever I attend events where I represent or wear certain brands, I wouldn't mention I.N.K. in the same photo or situation like I promote other brands. But if you're asking whether I separate I.N.K. brand from my personal image or vice versa, I can't. I.N.K. will always be a part of me.
Which aspect of your fashion career are you more keen on?
I want to focus more on the business side of things for I.N.K. Everything else such as being a columnist, a KOL, all that, is just secondary. Besides, social media is very accessible and everyone else is doing it so I'd rather be busy nurturing I.N.K.
What do you think of the fashion scene in Macau? Is there one at all?
I think we do have fashion a scene here that is constantly improving. A lot of local designers that's really trying to grow the fashion scene here. We also have a new generation of teens and youth that are more open to new fashion trends. This is why we came up with I.N.K. in the first place. We want to grow this brand that our new generation of locals can be a part of and can be proud of.
---
Follow Inky Leong and his style on Instagram or visit
I.N.K. Store, MacauR. do Bpo. Medeiros, 16, Macau, https://ink-macau.com/, www.facebook.com/inkmacau
Tags
Related Posts