Nowadays, fashion labels' signature looks and iconic styles need not be confined to the runways and inside one's closet. Versace, Armani, and Louis Vuitton are just a few of the labels we love that have introduced furnishings and accessories that reflect an aesthetic sensibility reminiscent of their runway collections, blurring the lines between fashion and interior decorating in ever more alluring ways.
In fact, many of our favorite designers have launched home decor lines that marry the functionality we've come to expect in our living spaces and the beauty we see on the runway. As seen on recent runway shows, Pendleton-style prints, eye-catching colors and textured fabrics are not just typically dressed as the season's latest items but instead, models are seen modeling blankets, plates, and cushions from the label's homeware offerings. If this isn't proof that your home can look as good as you do, we don't know what is. From tabletop pieces to upholstered case goods to chic lighting, here's a front-row look at the fashion-inspired homeware pieces that are catching our eye right now!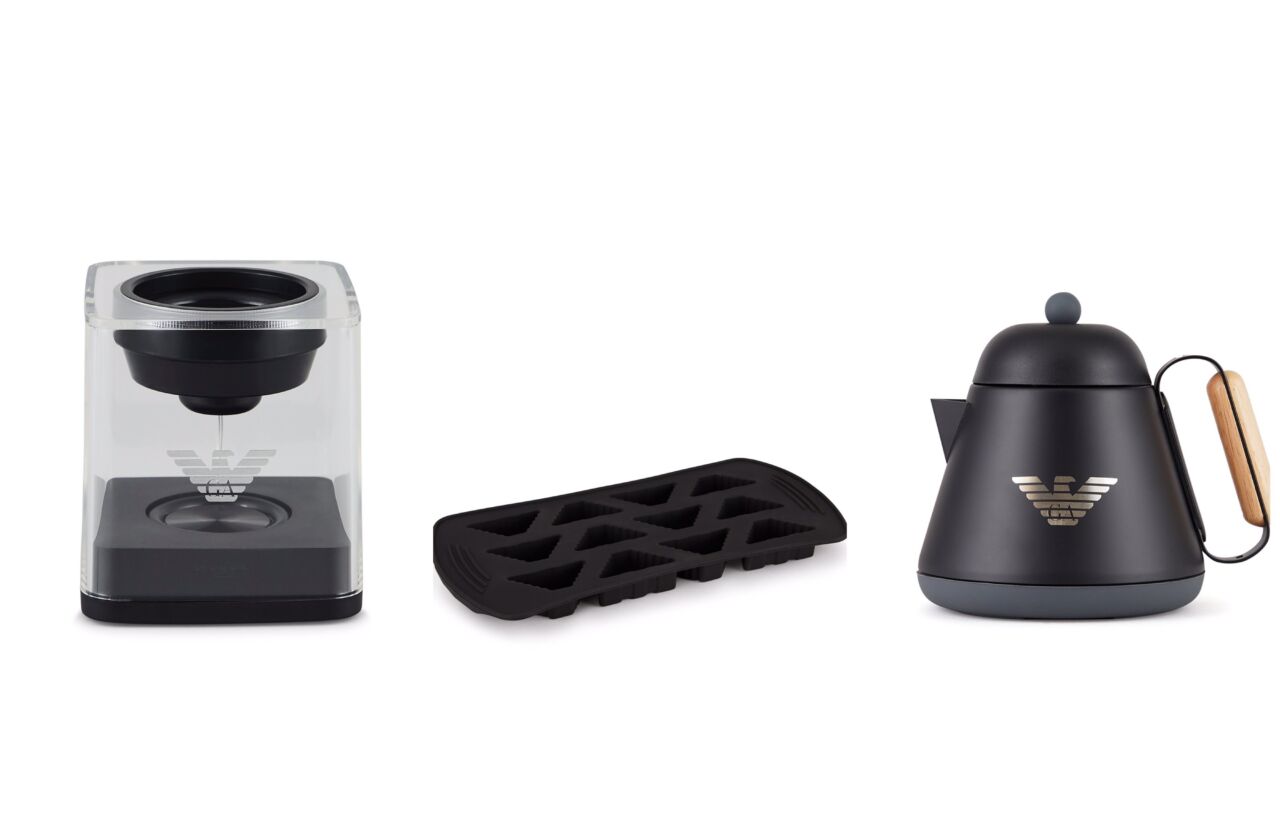 EMPORIO ARMANI
Impress your guests with these pieces of homeware from the Emporio Armani Casa line. Called "The Emporium", the name is derived to illustrate the wide selection of products embodying the most dynamic spirit of Emporio Armani. As in the early days of its first location, a store in Via Durini in Milan, the brand once more reinforces the idea of its function as a hub–a "container"–of multifunctional garments and accessories, and ideas, with an urban feel. The offering is wide and varied, ranging from sports pieces to stationery, and from travel items to tech devices. There are even accessories for pets and products for recreational use. Emporium includes footballs, frisbees, pens, pencils, pencil cases, travel sets, AirPods cases, custom USB sticks, glasses, hats, watches, and even leashes and tags for cats and dogs–all featuring the iconic Emporio Armani eagle logo.
Emporio Armani www.armani.com/hk/armanicom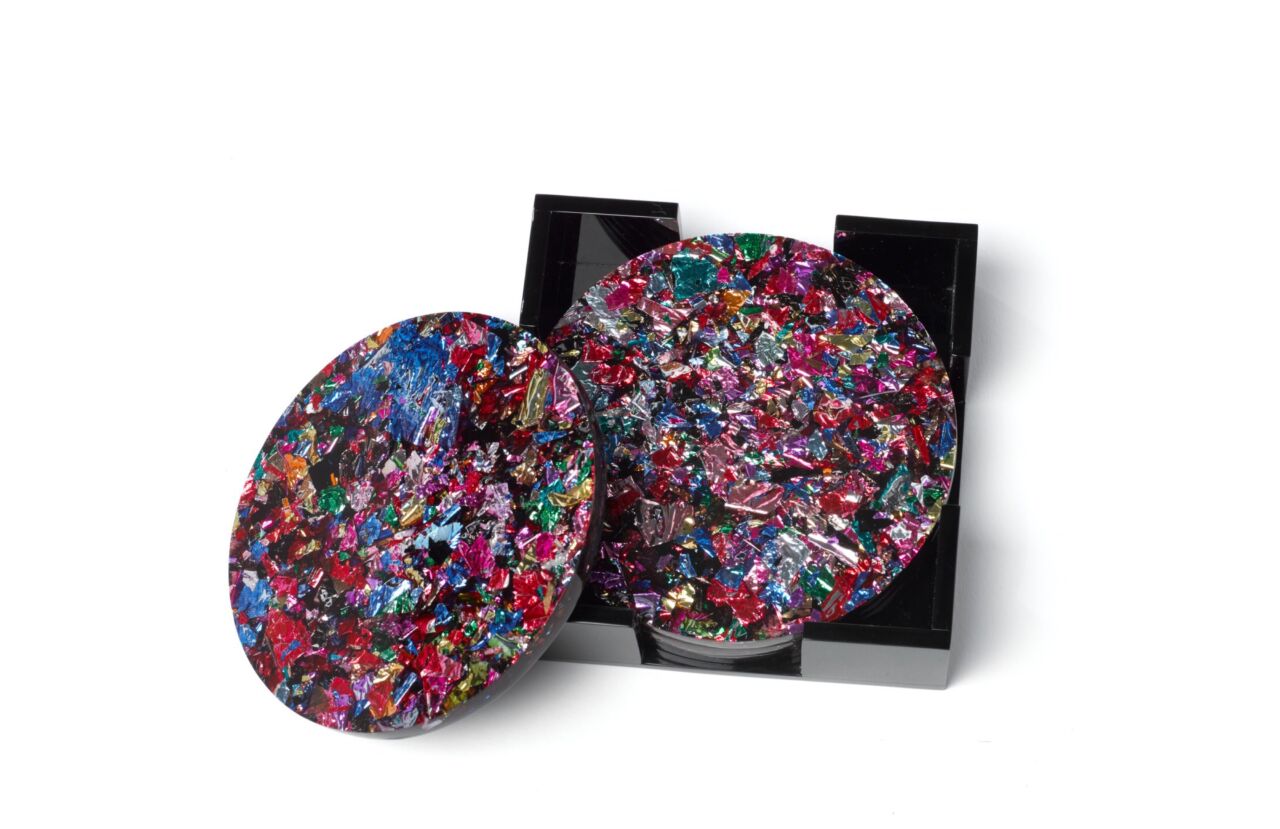 EDIE PARKER
Luxury homewares are having a moment and for the brand Edie Parker, it is branching out from handbags and accessories into ceramics and figurines. Known for its colorful accessories which have a cult following, plates are decorated with confetti, stripes, and monograms–very much like the signature and stamps of Edie Parker. Now customers can infuse their home with the same vibrant aesthetic thanks to a new home collection that features jewelry boxes, placemats, and coasters, all in hand-poured acrylic and inspired by the treasures found in secondhand shops.
Edie Parker edie-parker.com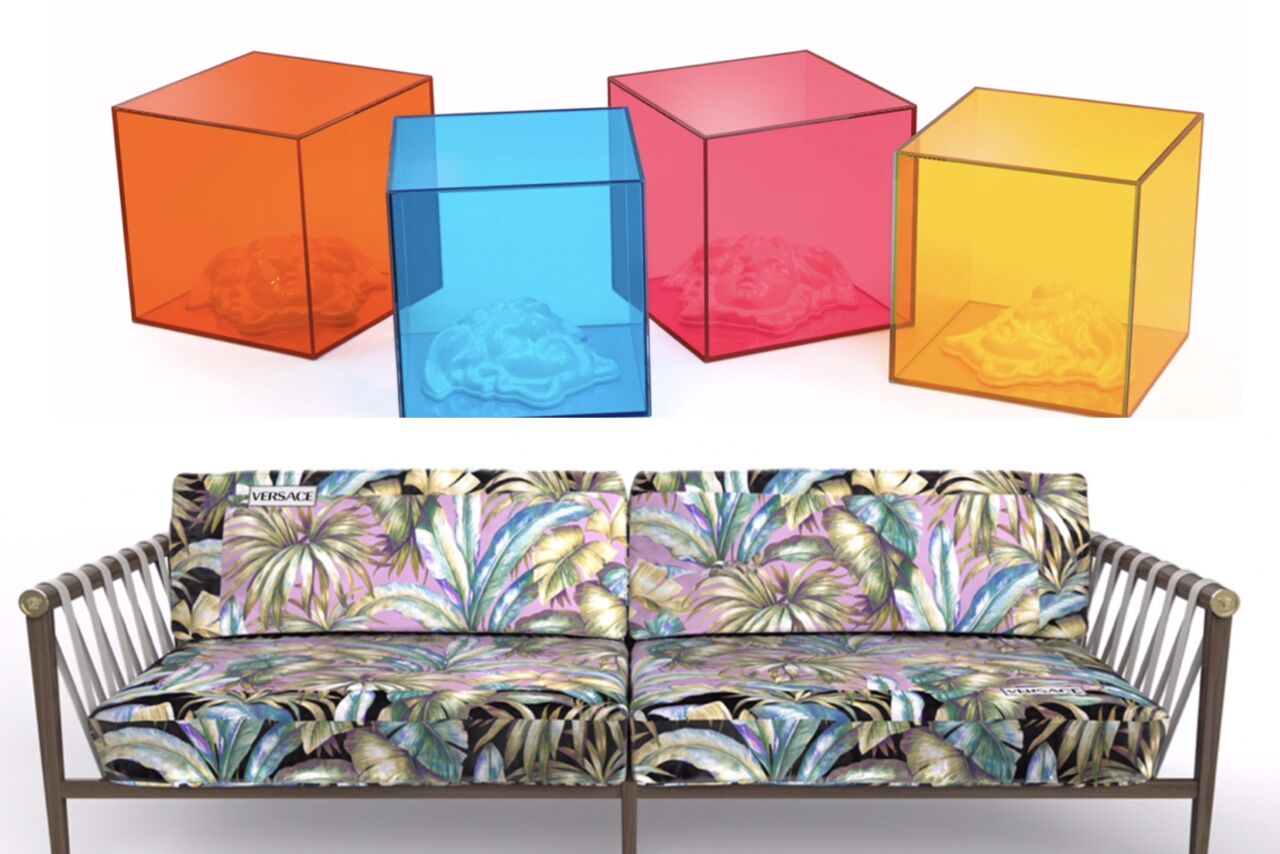 VERSACE
Unlike industries like apparel and beauty, homeware and furnishings have largely been dominated by big brands and specialists, leaving ample room for new players to enter. Case in point is Versace Home Collection–from clothes, bags, and shoes segueing into home accessories that shoppers are going to want. The new Versace Home furniture collection encapsulates the Versace lifestyle. Spanning from
bedroom, dining, living room and for the first time, outdoor pieces, the luxurious furniture translates the recognizable brand aesthetic into interior design. The key piece of the Pop Medusa line is an occasional chair, fit for both indoor and outdoor spaces. Crafted from durable polyethylene, it is both weather-resistant and visually impactful. Versace homeware always adds a touch of elegance to any space. The Rhapsody line reinterprets the Versace heritage in a contemporary way. The centerpiece of the collection is a sofa that boasts Technicolor Baroque print tapestry-jacquard upholstery. The Jungle line gets its name from a print shown in the Spring-Summer 2000 collection–iconically worn by Jennifer Lopez on the red carpet.
Versace www.versace.com/international/en/home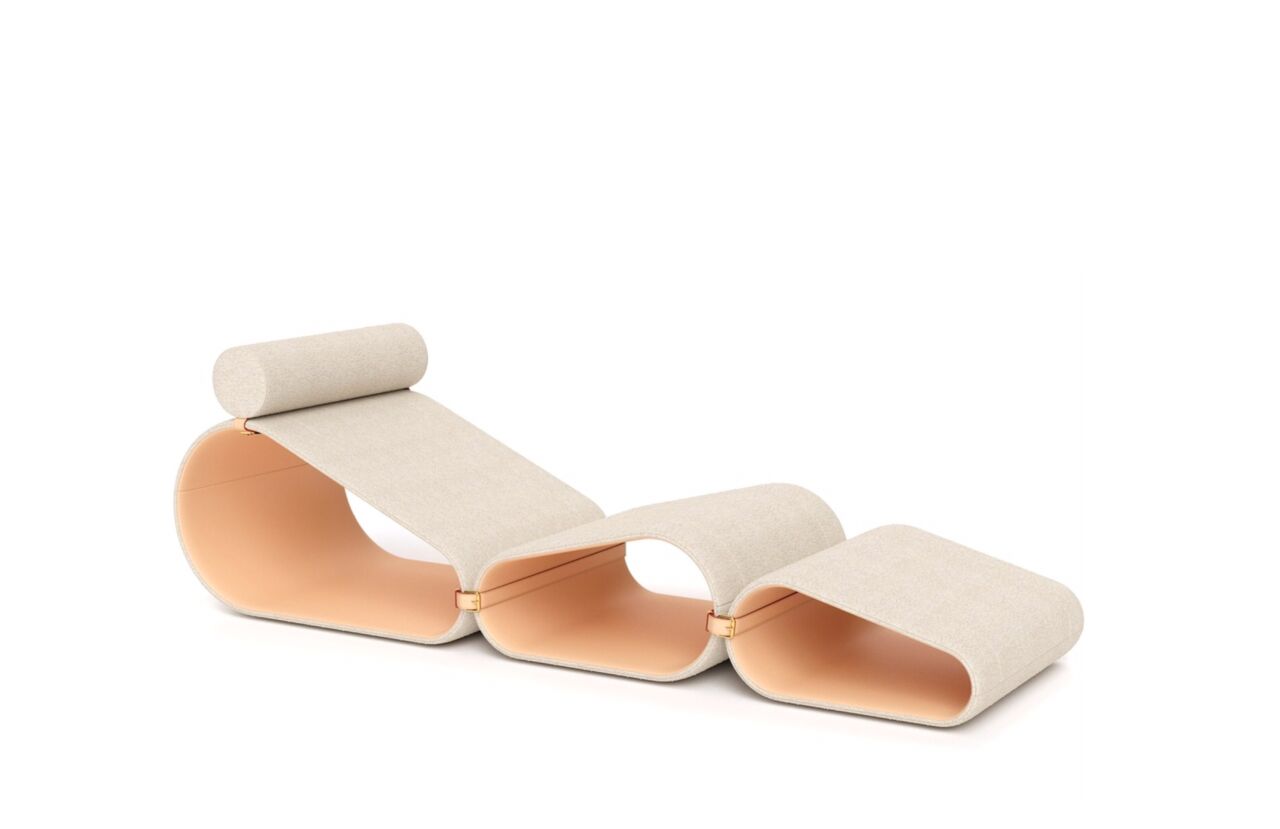 LOUIS VUITTON
Homeware and home furnishings tend to be a relatively fragmented industry due to their product diversity like the living room piece from Louis Vuitton that in a way represents untapped potential. Louis Vuitton's Objets Nomades collection includes furniture and accessories inspired by travel, an idea at the heart of the iconic fashion label. Designed by Marcel Wanders, the impressive chaise longue features a sumptuous leather interior and cotton-linen upholstery. The modules can be taken apart and folded together for easy transport and luxe living anywhere.
Louis Vuitton hk.louisvuitton.com/eng-hk/homepage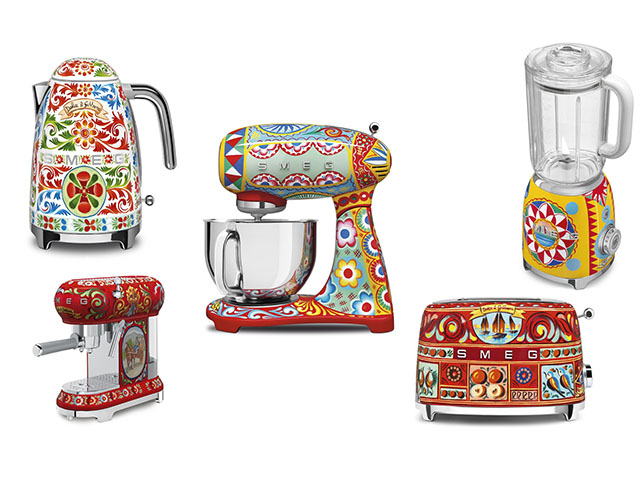 DOLCE & GABBANA
Another couture fashion label that is making a move into designing items for the home as a complement to its apparel collections is Dolce & Gabbana. Its collaboration with kitchen appliance brand Smeg is a global hit after launching handprinted fridges in 2016. The fashion house is putting its signature stamp of the iconic Southern Italian-style motifs onto these home appliances and all feature hand-painted designs. These items stand out as unique artwork on their own with intricate flourishes and floral patterns on its exteriors. Getting the entire set, along with the fridge perhaps, is the perfect way to bring the look of your kitchen together.
Dolce & Gabbana www.dolcegabbana.com
Tags
Related Posts