An award-winning British designer, Katharine Pooley has designed everything from ski resorts to elite mansions. Her unique sense of style has made her a sought-after name not just in Europe but also in Asia. She has spent considerable time in Hong Kong and understands the matchbox houses pretty well. We discuss tweaks and home improvement ideas for our humble homes.
Keep your notebook handy!
Tell us a little about your background. 
After living in Hong Kong and Singapore for a number of years working in investment banking I returned to London and decided on a new direction. I have always had a keen eye for design and a passion for collecting and creating beautiful objects and interiors and I decided to open a small boutique in Knightsbridge selling one of a kind exquisite accessories, luxurious bespoke furniture and unique artworks found on my travels. Amazingly – and incredibly quickly – word spread, and through private referrals and repeat client commissions the little boutique has now grown to be one of the largest Design Studios in Europe. I now have 47 interior designers and architects working for me and life is very busy and exciting with amazing projects undertaken worldwide for incredible clients. Truly when I look back at what I have achieved I feel very proud and blessed.
Who or what has influenced your style? Do you have any specific design philosophy? 
My extensive travels have no doubt informed my unique design aesthetic. I have visited over 150 countries and drawn inspiration from everything I have seen and experienced; beauty in the natural world, unique and unexpected color combinations or craftsmanship and finishes found in unlikely corners of far-flung countries all feature heavily in my work and vision. I always return from my many sourcing trips brimming with new ideas and I am always on the lookout for the new and the extraordinary. I never repeat my designs and every design is unique and created afresh for any client.
For those of us who are complete interior design beginners, what are a few aspects of a space that we should consider before we design a space? 
Take time to consider the architectural style and location as well as your personal requirements for your space. The furniture layout is incredibly important and can make or break a scheme so consider views, entry points, footfall through the space and how you and your family like to live or entertain in a space. Simple ideas should be considered early on such as TV or AV equipment locations, how many people you need to be able to sit comfortably, will children use the space etc. – make a list of functional requirements that need to be respected. Finally, work out what is important to you visually and they do not compromise on it. I find it helps to have in mind a chosen "wow feature" that you know you want to include from the beginning – this could be a fireplace, chandelier, work of art, stand out piece of furniture or even a color that you just love. This will give you the beginning of your scheme and a strong starting point to anchor all other design decisions around. Pinterest boards are a wonderful way to collect design inspiration and start to analyze imagery of what inspires you.
Is there an aspect of interior design in Hong Kong that really stands out? 
I love that many of our Hong Kong clients have impeccable taste in art– their collections are often contemporary and without a fear of color or scale. Their choices often purchased through the amazing Gallery scene locally or perhapChristie'sristies or the other main auction houses are well considered, highly collectible and a unique and imaginative starting point for my interior designs.
For those of us who live in a small space? What are three easy tips to refresh your home/space? 
Refresh your cushions and throw, a change in color and additional layers of textures will revitalize your interior and create a layered and inviting ambiance. Hang a beautiful mirror on the wall– the bigger the better. This will enhance any natural light and make the room seem larger. Large mirrors in small rooms work well as long as they are positioned cleverly and with the architecture and furniture layout in mind. Consider lighter more paired back window treatments and wall finishes. Fresh linen or silk-wool curtains drape beautifully and a simple leading edge rather than an overall pattern will add interest without overwhelming the space. Similarly, a pearlized plaster wall finish or light silk or textured wallpaper will help extend the room, where a pattern or dark color would be too strong.
What is your definition of a truly successful interior design? 
A truly successful interior design is a feeling of happiness, contentment, and comfort that is created by the thoughtful and intelligent combination of beautiful furniture, accessories, finishes and detailing. A delicate balance of all these variables will create a timelessly elegant interior that truly wows on entering but also– and most importantly, meets the individual clients unique and highly personal brief.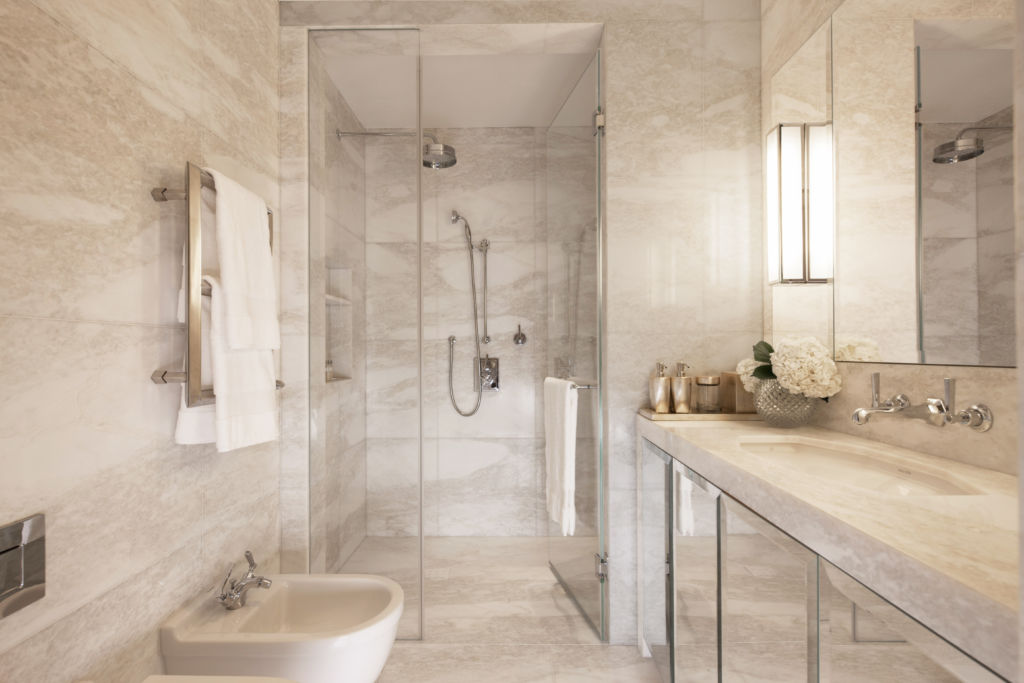 If you could design any property or space, what would it be and why? 
Having worked for many international Royal families and Business world leaders there are not many genres of property we are yet to undertake. In the past few years, we have worked on castles, palaces, beachside villas, ski chalets, 5-star hotels, urban condos and petite urban apartments, my portfolio is very eclectic! However, I do have a few dreams still to achieve: I would still very much like to work on a safari lodge at some point as I find the open plains and colors of East Africa in particular very inspiring. Having just completed an incredible futuristic design for a Luxury Hotel, and a racetrack in Shaoxing, China, I would love to create a new and exciting Hotel interior in Hong Kong unlike anything here presently.
What are the current projects you're working on? Are you up to anything in Hong Kong or Macau? 
We are working on an amazing development in Hong Kong but for the moment my lips are sealed. We also recently completed designs on a contemporary property on Discovery Bay which I hugely enjoyed as I lived in Hong Kong for many years it is one of my favorite places so any excuse to spend more time here is welcome.
What's the toughest lesson you've learned in business over the years? 
A really important lesson I learned early on is you have to be the captain of your ship. I have an amazingly talented team with huge experience and talent, but it is still important to me to remain in full control of the creative direction and operations management of all of the projects we take on. Client relationships are incredibly important to me as are ensuring the highest of standards and an impeccable service, and I ensure that my personal involvement in every project is felt by the client and that their requirements are seamlessly delivered every time,
You released your beautiful book last year, what made you do it? 
Our clients are in many cases highly private individuals and it is rare that we are able to photograph and publicize our work. However, when Assouline came to me and asked us to consider creating a book with them I could not say no and I am so pleased as it has been a joy to create it and I am so proud of the result. It shines a light on some of the most beautiful and glamorous interiors, open doors into worlds rarely seen, and all of the interiors are wholly unique and deeply personal to me and the clients I created them for.
---
Find out more about her work at www.katharinepooley.com and on Instagram.
Tags
Related Posts