Music festivals are a perfect way to appreciate good music. It is also a great platform to flaunt your hippie-bohemian-flower child inspired outfits as seen on past years of music festival goers. In fact, millennials have already coined a term for this kind of ensembles, and they call it The Coachella outfit. Upon hearing Coachella, you'd picture cowboy boots, flower head bands, graphic and band t- shirts, distressed denim shorts with fishnet stockings, right? Too cliché for a music festival outfit if we do say so.
Let's all just put these clichés in the past and try to be more experimental this 2019. Perhaps something unexpected and out of the box this year? Here are some OOTD tips for this year's HUSH!! Full Music Festival, because let's face it, with the kind of humidity that Macau has, knee high leather boots, or any leather for that matter, is not summer music festival weather appropriate.
Classic Staples in One Look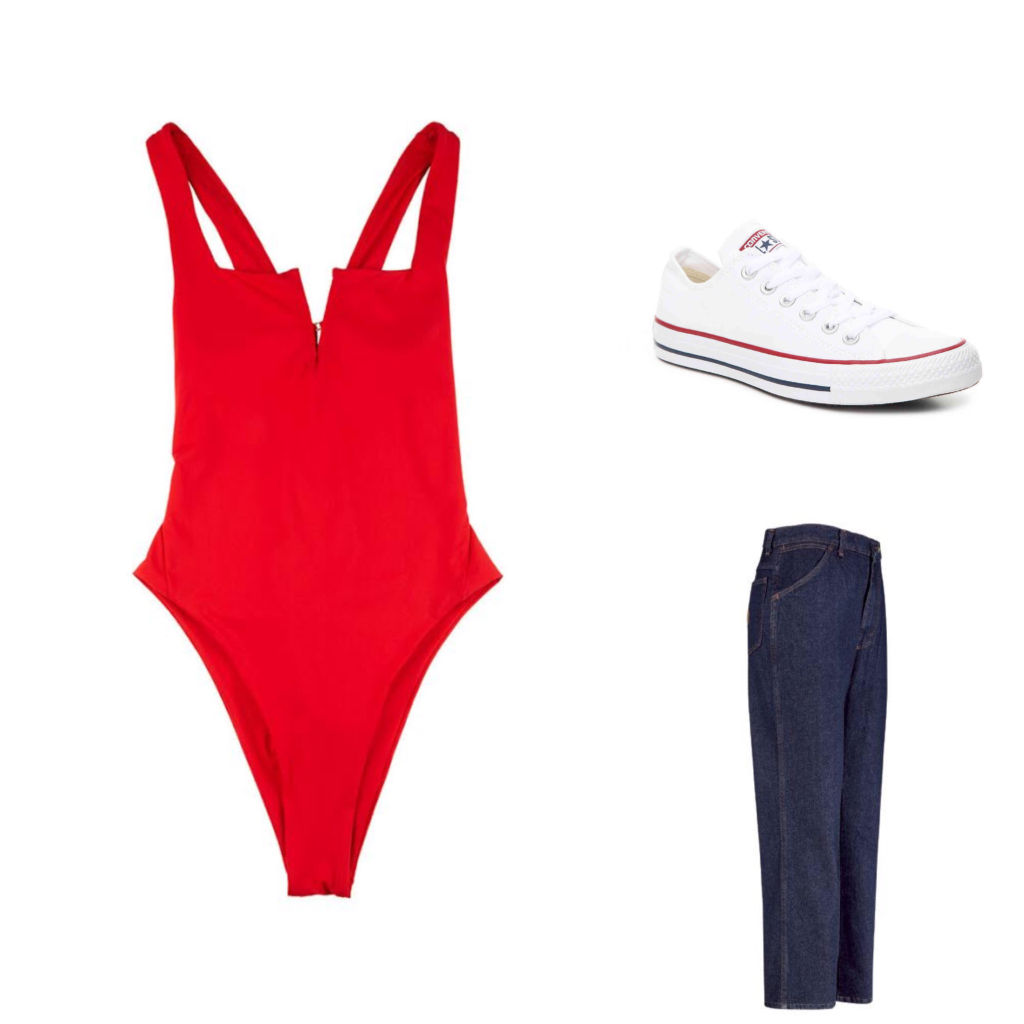 Image Source: redcap.com
Hac Sa Beach is the perfect location for HUSH!! Full Music Festival 2019 because it is one of the places you can have that desert sand vibe similar to Coachella. Beach attires are very appropriate for this location but spice it up a notch, and you'll be rocking a whole new music festival outfit. Think of a classic Baywatch red one-piece bathing suit. A few shops in Venetian has this such as Zara. You can also opt for Triangl's neoprene swim-wear bra. Now, match that with baggy and high-waisted washed denim trousers. You'll find the best pair of denim pants in stores like Levis, Uniqlo and Gap. Complete this ensemble with a pair of white Converse Chuck Taylor sneakers and you're good to go.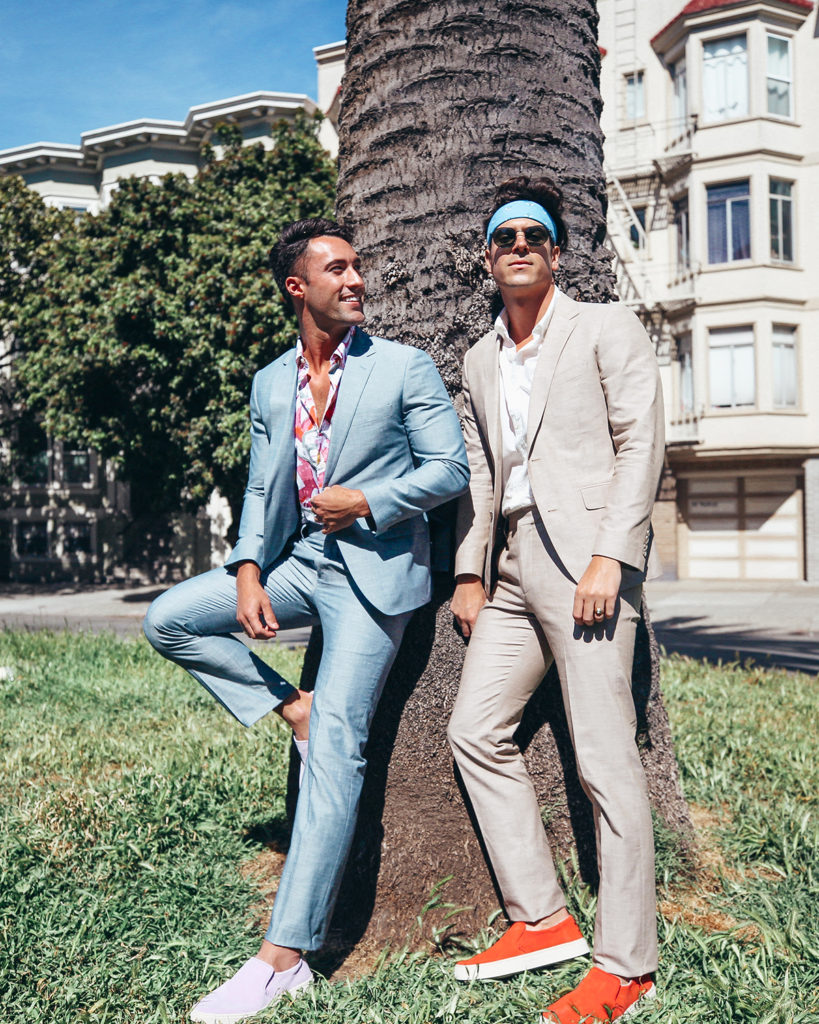 Image Source: gq.com
While men's beach attires are limited to board shorts and trunks, stay away from those crazy graphic printed ones and go subtle. Try moss green or mustard orange shades in your ensemble. Check out Billabong or Vans bottoms and match with a top, a t-shirt or a long sleeve shirt. Go for the same color as your board shorts to create that not too loud yet stylish monochromatic look. Be a full-on sophisticated minimalist by wearing leather sandals by brands like Ecco and Clarks. Even suits can work. Just go with light weight fabrics such as linen. You can check out G2000 or Macau based tailors at Sartorlab.
Out with The Florals and In with The Fruits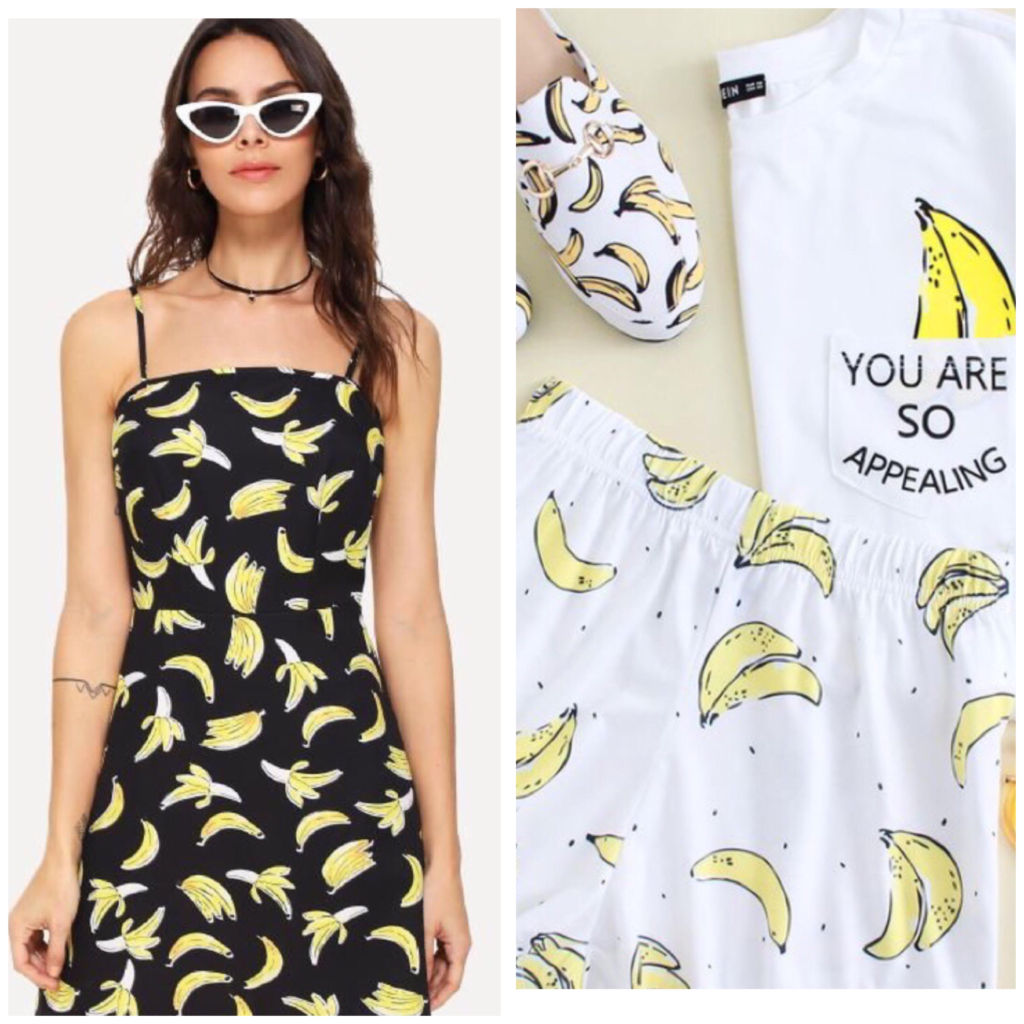 Image Source: romwe.com
As you might have noticed, flowers are everywhere at music festivals. And by everywhere, we mean everywhere because it is kind of like a uniform for these kinds of events. Of course, you wouldn't want that, you would want to stand out! Fruit prints like bananas, apples, and watermelon can be an alternative to your floral sun dresses and tops. Check out H&M and Moschino for an easy and fun way of upping your print game to the next level without compromising on style and sophistication.
Why Not White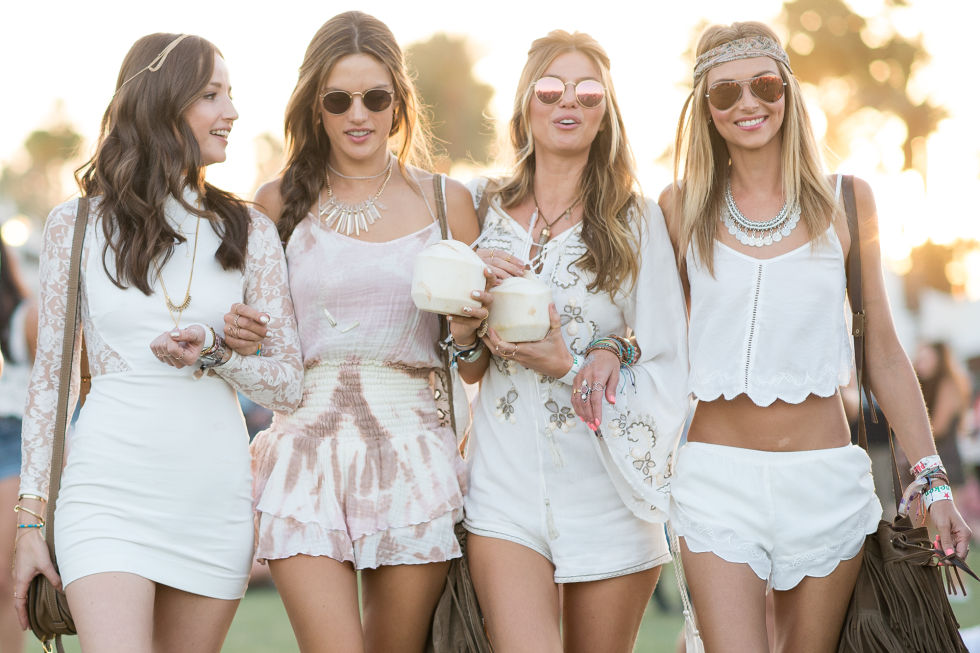 Image Source: glamour lifestyle.com
Nothing says summer more than a clean and perfectly crisp white outfit. Either have an all-white head-to-toe look, or you can opt to match it with different splashes of color. All white everything is popular because of its lightness and breeziness–perfect for this kind of jam-packed summer music festival. Find pieces from summer collections, from high end brands in Cotai to the street markets of downtown Macau. You may even find an all-white get up at home, maybe from your dad's closet because oversized outfits are here to stay. Whichever way you want to wear your whites, keep it as clean as possible.
That being said, these are mere suggestions for the upcoming HUSH!! Full Music Festival 2019 and it's really up to you to wear what you feel like wearing. Mix your white pieces with a swimsuit; prints on denim, perfection; "borrow" your dad's shirt to match with some awesome bottoms, stunning! The possibilities are endless and if you do feel like you can party the night away in leather boots, by all means, go for it!
Featured image photo credit: greysolon.com
---
HUSH!! Full Music Festival is an important cultural brand that has a history of over 10 years in Macau! It is one of the most anticipated annual music events held locally and is known by many Asian music artists. The Cultural Affairs Bureau continues to bring "HUSH!! Full Music" beach concert as a multiple-day event in Hac-Sa Beach. Famous and highly-talented local and foreign artists and bands are invited to present a great variety of music at the concert. Music lovers should not miss this enthusiastic music event.
On April 28, the line-up includes performances from Youngr (UK), Phum Viphurit (Thailand), Yoyo (Hubei, China), and local artists Pyjamars, 206, Sunset Or Rise, Evade, Super Guest, Soulomix, Emo, Cageling, Sleeping Forest, Loiz. P, Single Path, E:ch, aRiejohn, and Achun.
On April 30, the concert invites Jun Kung, a famous local singer-songwriter and music producer active in Hong Kong, featuring guest percussionist Steve Thornton (USA) to hold "Jun Kung and the latin Connection" in HUSH!. On May 1 (Wednesday), the overseas line-up includes performances from SCANDAL (Japan), RubberBand (Hong Kong), ManGoRise (Hungary), and also the Portuguese artists with the following collectives: João Gomes e Banda, Banda Da Cpm, 80 e Tal and Dat Trio until 2:45pm. The rest of the day will feature Dr. Jen, Concrete/Lotus, Scamper, B_GEI3, Ten.ice, Rebel Rabbit, Zenith, Asura, Forget The G, DJ Saiyan, DJ ATL and AJ Rina.
There will also be instruments' workshops, a creative market, an "electronic eden" and different music in several stages! Join the party for free and have three musical days in one of the city's biggest outdoor music festivals!
When: April 28, 30 and May 1, 2019
Where: Hac-Sa Beach, Estrada de Hac Sá, Coloane
How much: Free admission
For more information, check the event's Facebook page or website
Tags
Related Posts