Lightfoot Travel is a bespoke luxury tour company that arranges personalized trips and experiences for their clients all over the world. The company has been operating for almost ten years and they have gone from strength to strength, with their user base growing on a daily basis. We caught up with Nico Heath, the co-founder and director, who has had many years of experience in the tourism industry, and is an expert when it comes to tailoring bespoke itineraries for clients.
Can you tell us about yourself and what a typical day is like at Lightfoot Travel?
We have clients in many different time zones all over the globe, so I tend to wake up with lots of emails which I go through first thing in the day, responding to anything urgent. Once I get my children up and fed I head into the office with a black Americano to kick start my day. I spend a large part of my day on the phone to clients, talking through their trips, and tailoring them to best suit their requirements and creating their dream itineraries. As an Africa specialist, safaris there are my bread and butter. I have traveled extensively through the continent, so I love to share my experiences with travel lovers alike.
Why did you decide to start Lightfoot Travel and what is the business philosophy behind it?
We started Lightfoot in 2009 – we saw a gap in the market for a bespoke luxury travel company in Asia. At Lightfoot, we have a personalized approach to planning holidays for passionate travelers who are looking for an exclusive way to discover the world, and since there was no one designing tailor-made holidays with the global scope of products that Lightfoot Travel had access to we set up shop.
Is there any story behind the name? What does it mean?
Lightfoot was Simon's (Founder and Managing Director) grandmother's maiden name – we loved the name and thought it was a great fit for our travel company.
How does Lightfoot Travel work? How can our readers use your services?
As a bespoke luxury tour operator, Lightfoot Travel plans the itinerary for guests based on their interests and requests, which includes booking flights, accommodation, excursions, restaurants and more. We understand that luxury means different things to different people, and whether our guests want to lie on a beach in the Maldives or track gorillas in Rwanda we will make it happen! At Lightfoot, we connect our clients with a world of opportunity and unforgettable experiences. Our clients will be assigned a personal country specialist, who has first-hand experience of the regions they sell and will offer insider tips and outstanding knowledge of the destination and tailor the trip to the client's desires. We also work with handpicked, outstanding partners on the ground to ensure all the client needs are taken care of and their experience is truly authentic.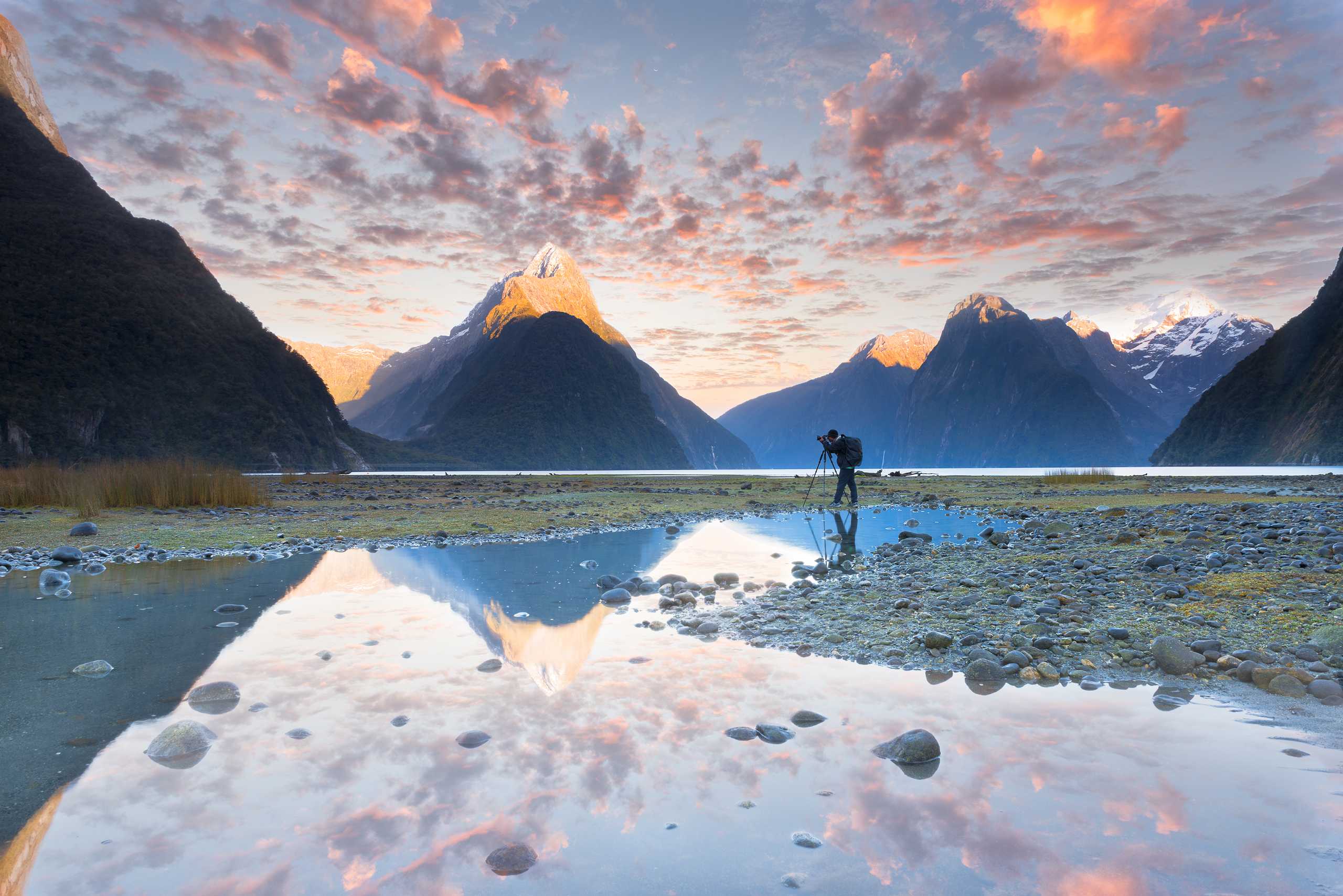 Can you share with us an example of a trip you arranged that was for a very remote/off the beaten path location?
We once received a request from a client asking to explore the lesser known parts of Mongolia so we set about organizing the ultimate trip for them. For a family of four, we invited an anthropologist to talk to them about the area in full detail so they were able to experience dinosaur bones firsthand. They also wanted to learn how to play a polo game while overlooking the Mongolian Orkhon Valley. The Genghis Khan Polo Club is famous for hosting children for a month during summer, and the couple's children were able to experience the polo club with local kids as well as people who had come from other parts of the world. Additionally, we arranged for the family to go horse riding along the beautiful hills and steppes. And for an unforgettable authentic experience, they got to stay at a ger camp and witness the process of the training around Nadaam, a festival of national independence. The family left feeling happy and satisfied that they'd experienced a Mongolian summer like any nomad would.
Where is somewhere everyone should have on their travel list (and why) but most don't?
Iran – although perceived as quite dangerous, there are however areas which are perfectly safe, extremely interesting and full of culture.

Ethiopia offers something very different from the rest of Africa. It's a place with profound heritage, rich culture, and spectacular landscapes.

Mozambique Islands have the most amazing array of paradise beaches completely overlooked by most people.

Switzerland should not be missed too – the stunning natural beauty, ease of transport, great shopping and iconic landmarks means that it has something for everyone.
How often do you travel? Where is somewhere you have always wanted to go (and why?) but haven't got there yet?
I travel a lot for industry events and try to go to at least two new places a year. As an Africa specialist, I go over to Africa once a year to catch up with our suppliers and see new properties. It's always a very busy trip but extremely insightful. Japan and New Zealand are on my hit list for next year.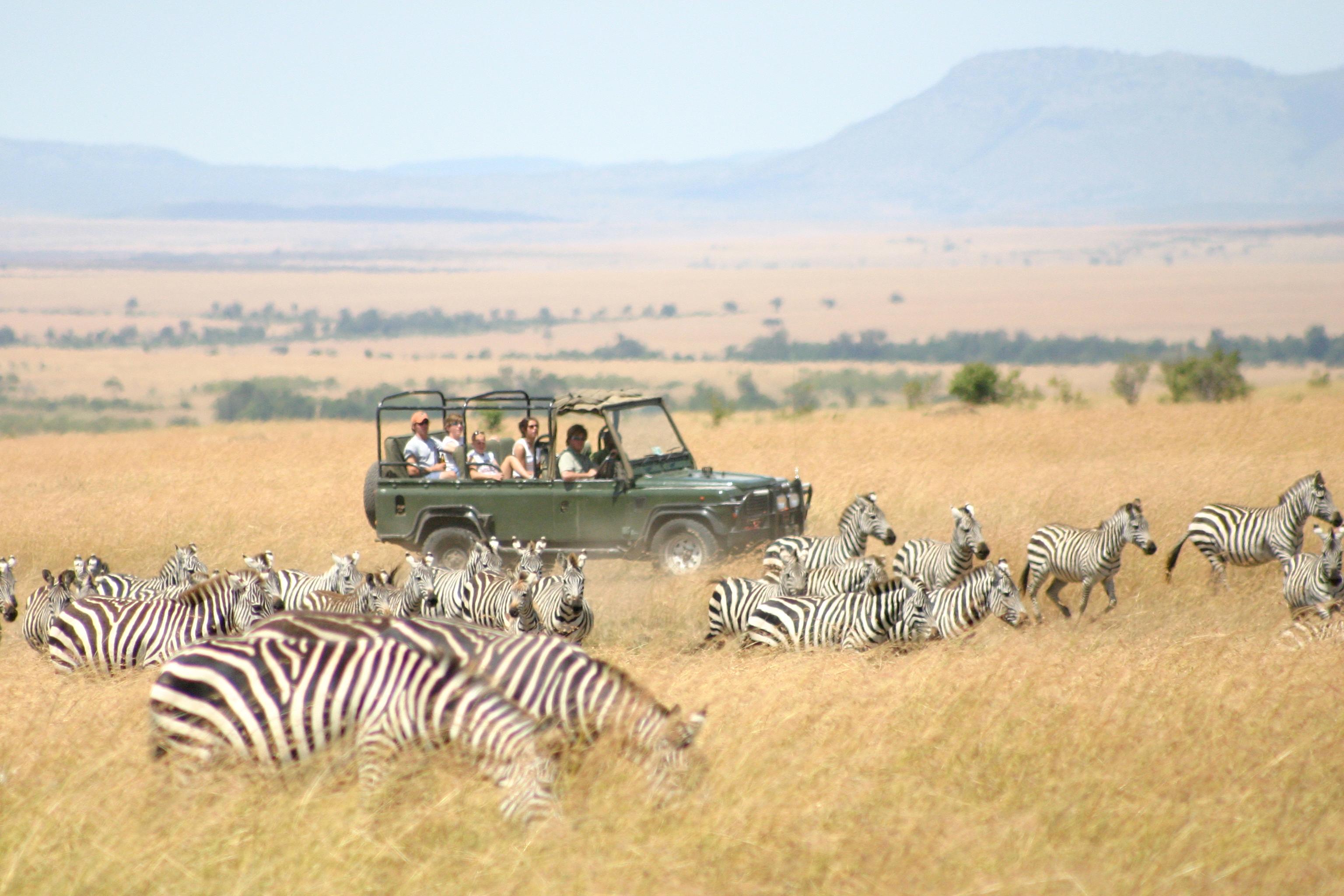 Have you arranged many trips to Hong Kong? What are clients looking at in terms of experiences for Hong Kong or Macau?
Most of the trips we put together feature more complex itineraries, however for clients wishing to explore Hong Kong we have a lot of clients who have interest in the amazing scenery, plus shopping and culinary tours of the city, and day trips to Macau. Some cool places we recommend are The Peak, the Big Buddha on Lantau Island, Wong Tai Sin Temple, Aberdeen harbor, Stanley and Tim Ho Wan Restaurant (the cheapest Michelin Star restaurant in the world with exceptional dim sum). The Upper House is a great property which I would recommend, and the Rosewood Hotel, Hong Kong, is opening at the end of 2018 which I am also looking forward to seeing.
What trends do you see growing in luxury travel in Asia?
Asian travelers are getting more adventurous, and destinations such as Africa and South America are becoming increasingly popular for those looking for a unique and off-the-beaten-track experience. They want to explore the great outdoors, so destinations such as New Zealand remain a popular destination due to its incredible landscapes with luxury boutique lodges (many have with 10 rooms or under) that serve incredible food. There is also a rising foodie journey trend. Many guests choose a destination for its culinary experiences, such as cookery classes in Sri Lanka or the infamous sushi of Tokyo. We also find that Asians prefer privacy and exclusivity, with private villas and yachts becoming increasingly popular, particularly for multi-generational family holidays.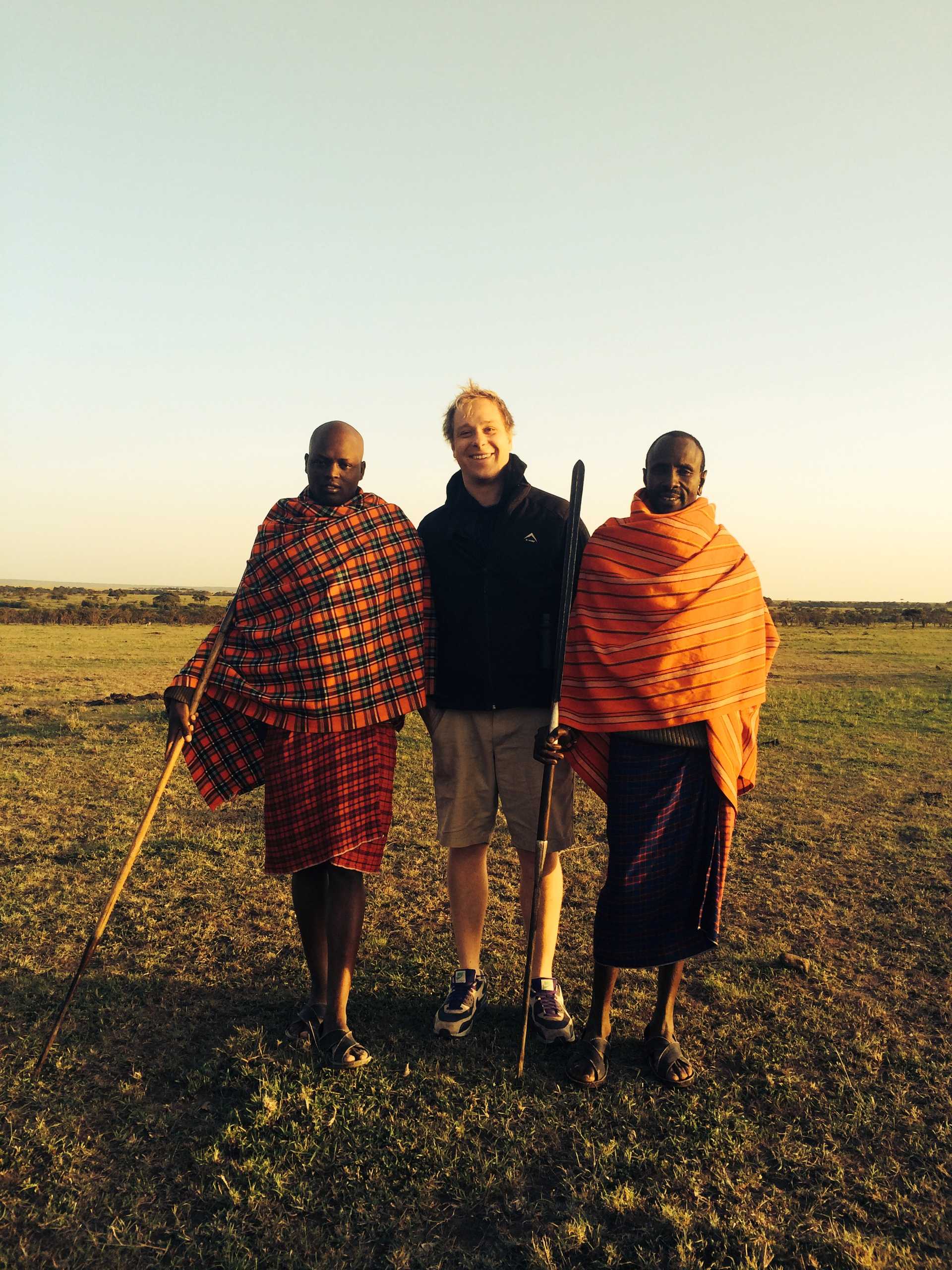 How do you think the traveler might evolve over the next five years?
As well as hoping to push their personal boundaries and seek new adventures, many travelers are opting for 'transformative travel', where travelers see a holiday as a time for self-reflection or self-development. Transformative travel will be taking us into pastures new while at the same time providing us with fresh perspectives. Examples include searching for gorillas in Rwanda, where you follow in the footsteps of these rare and critically endangered creatures, monitoring them as you go; and camping with the Hamer tribe in Ethiopia (a culture dependent on cattle to sustain themselves), to witnessing local life firsthand and offering help preparing for a bull jumping ritual.
Going hand in hand with transformative travel is the concept of simplicity, which has become the new definition of true luxury. Today's travelers feel bombarded by information over the internet. Throughout 2018, curated, artisanal and authentic experiences still matter, but a much bigger trend will be traveling for pure calm, ease, and the chance for total decompression. It's less about facilities, and more about the authenticity of the experience – and when booking through Lightfoot Travel, the experience starts from the very moment a traveler makes that first phone call to discuss their needs.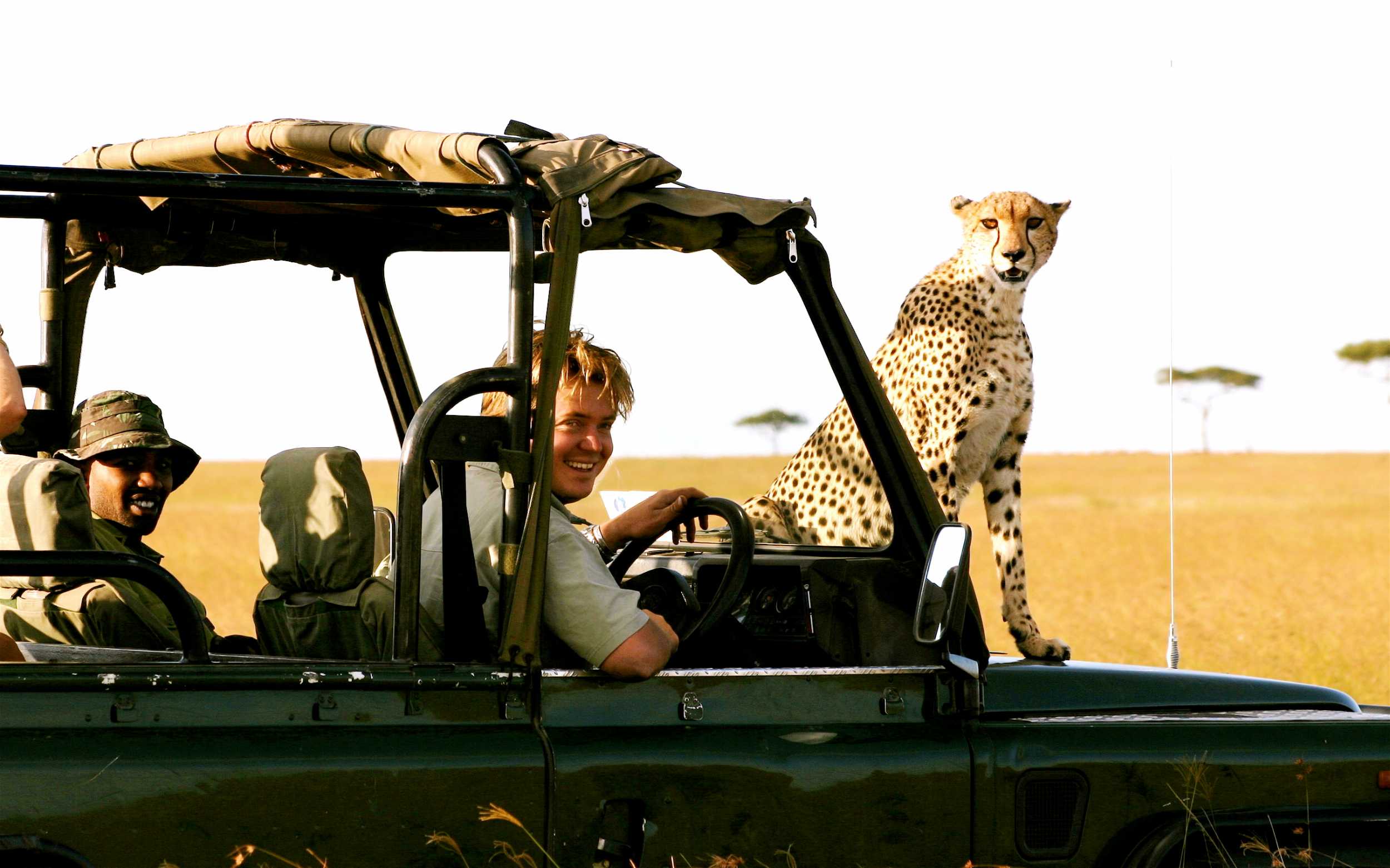 What advice would you give someone who wanted to have your job someday?
Never stop reading and learning about new destinations! The world is a magnificent place and it's easier than ever to explore it. I thoroughly enjoy putting together every single itinerary I work on and this passion is principal to everything we do at Lightfoot. Everyone shares this appetite for exploration and revel in sharing their insider knowledge and giving our clients the gift of adventure.
What are the trending destinations for 2019? Anything surprising on the list?
There are so many wonderful places in the world to explore! Oman is becoming more popular and has so much to offer, from beautiful beaches, dramatic mountains, desert and ancient sights. We are also seeing an increase in those interested in more unusual destinations such as Israel – easy to get to from Hong Kong yet also offering a fascinating mix of culture, history, deserts, and beaches.
What's next for Lightfoot Travel?
We will continue to push the boundaries of luxury travel, making the seemingly inaccessible accessible to our clients. What makes Lightfoot Travel so unique is that we send our team of highly experienced travel designers to travel to the far corners of the globe to seek out the most exceptional, exclusive, and exciting activities for our guests. In 2018 our team will be dune driving through Namibia's Sossusvlei Desert in a 4×4, exploring ranches and national parks in the US and staying in luxury lodges in Peru, to name just a few. Thanks to our first-hand knowledge and our contacts in each destination, we are able to keep our guests up to date with the latest trends and news from destinations, whether that be a new restaurant opening or a new property in a remote destination that would otherwise be hard to find. 
As well as our office in Singapore, Hong Kong and Dubai, we're opening a new office in UK this year. We don't just cater for clients living in these cities though, and have clients based in many parts of Asia including China and Taiwan as well as clients in Australia and the US.
Lightfoot Travel 5/F, Tin On Sing Commercial Building, 41-43 Graham Street, Central, Hong Kong, +852 2815 0068
Share
Tags
Related Posts