They say Thailand is the land of smiles – but it is not just the people and their warm hospitality that puts a smile on your face, it is also about their open approach to design, lifestyle, food and just about everything. By now you've probably heard how good Bangkok is for a weekend getaway, so we're not here to simply just list a few average five-star hotels and restaurants. No, we here at Macau Lifestyle have gone deeper. Check out these unique places for you to explore that are unlike most of the other experiences the capital of Thailand has to offer, which are more reflective of the real Thai experience than guidebooks will have you believe.
Bangkok Indulgence
From Macau airport, it is very easy to hop on a short plane ride and arrive in Bangkok in a few hours, the city of fun and indulgence. In the capital one of the hippest spots that has become cool recently is Chinatown, which is now full of hip bars and themed coffee shops. If you're adventurous enough, try taking the public boat on the Chao Praya River for transportation around town instead of the BTS elevated train – the boats will get around the Dusit royal district where all the historical monuments are located just as easily, and yet it will be more scenic. 
Where to Stay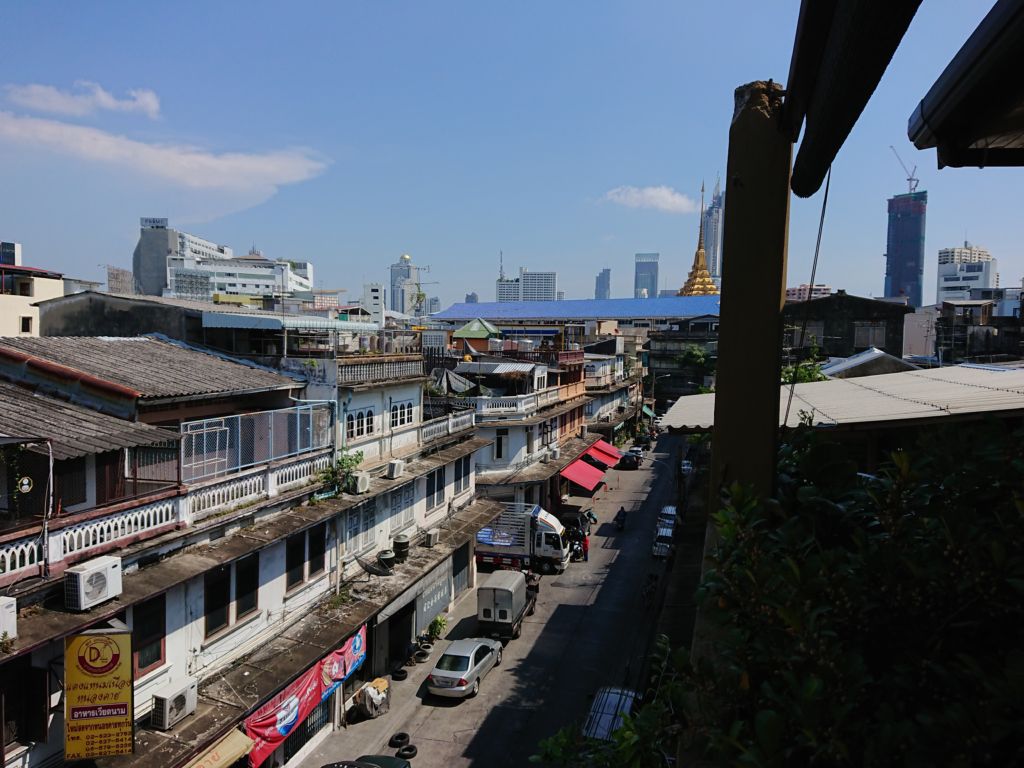 Ba Hao
Ba Hao offers an exquisitely exotic atmosphere and comes with a touch of warm Thai hospitality that is as authentic as it gets. It's an affordable and yet comfortable and cultural Airbnb experience. The owners are super friendly and always willing to help. You'll be able to immerse yourself in Thai culture and mix with the locals. It's located on the top of a bar in the middle of Bangkok's Chinatown and the rooms are tastefully decorated.  The second floor lounge area has a television and a bunch of snacks that are free and delicious. On top of that, the owners will buy breakfast in the neighborhood for you (options include Thai curries and Chinese congee).
Ba Hao 8 soi Nana (Chinatown), Khwaeng Pom Prap, Khet Pom Prap Sattru Phai, Krung Thep Maha Nakhon 10100, Thailand, +66 64 635 1989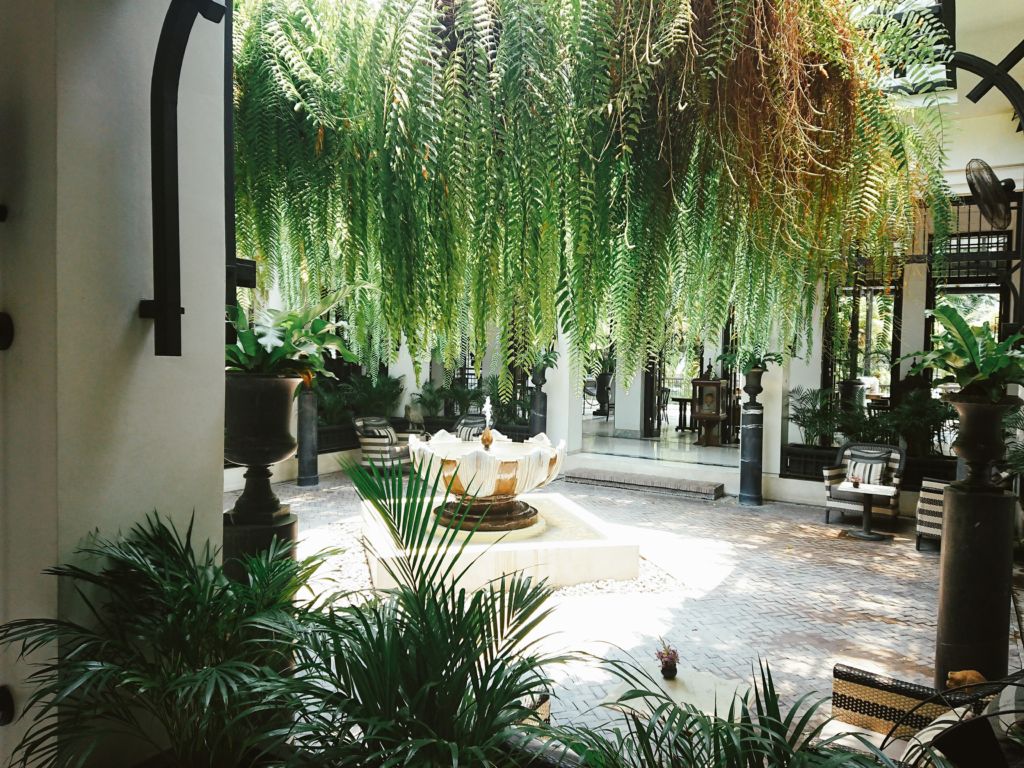 The Siam
Set on three acres of land situated right next to the Chao Praya River, The Siam is designed by the famous and international acclaimed architect, Bill Bensley, who is not Thai but has stayed in the country long enough to absorb the culture. The hotel has 39 rooms and is a luxury resort in Bangkok's royal district, Dusit. Since the traffic is very bad in the city, guests are encourage to take the ferry to the BTS train and travel into the city from there. The interior is filled with antiques and is Art Deco inspired. If you are just looking to relax inside the hotel as opposed to exploring the bustling city, there are restaurants, a library, a cooking school, bar, cafe, an infinity pool and spa on site. There is even a yoga area and a Muay Thai boxing ring. To immerse in Thai culture, don't miss the antique gallery, conservatory and traditional Thai houses around the hotel. Last but not least, guests can also get a Thai traditional sacred tattoo, "Sak Yant," at the hotel.
The Siam 3/2 Thanon Khao, Vachirapayabal, Dusit, Bangkok 10300, Thailand, +66 2 206 6999 |
Where to Eat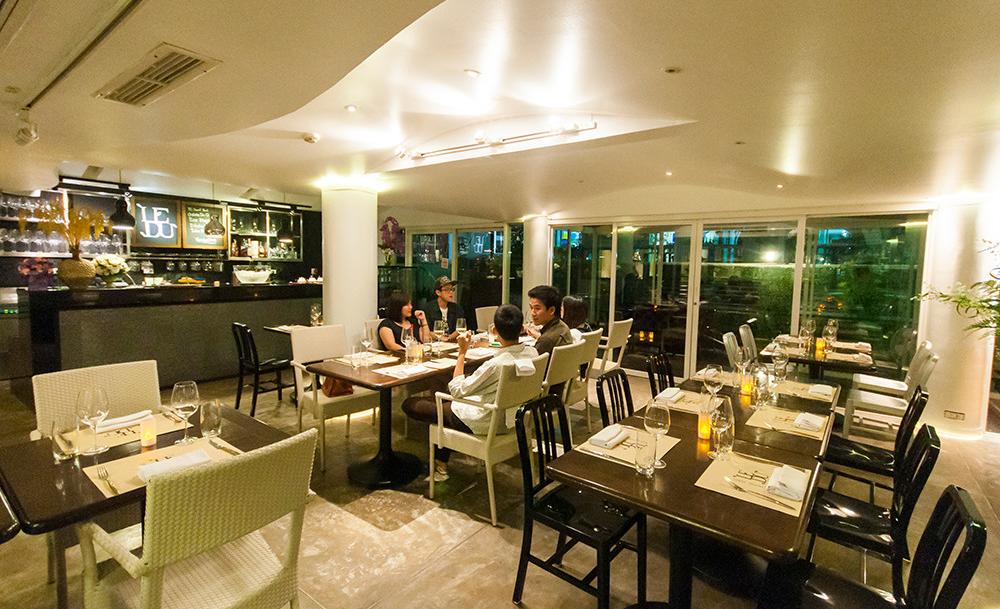 Le Du
One of Asia's Best 50 chefs, ThiTid Tassanakajohn is the owner of Le Du restaurant, voted one of the world's 50 best restaurants. Le Du means season in Thai and therefore Tassanakajohn only uses local ingredients to cook up his progressive Thai dishes. Trained in the Culinary Institute of America, Tassanakajohn is well versed in the Western style of cooking and yet only make Thai dishes that exudes Thainess in taste and flavor. Highlights on the menu includes prawns with brown rice and the local beef.
Le Du 399/3 Silom 7 Alley, Khwaeng Silom, Khet Bang Rak, Krung Thep Maha Nakhon 10500, Thailand, +66 92 919 9969
Wattana Panich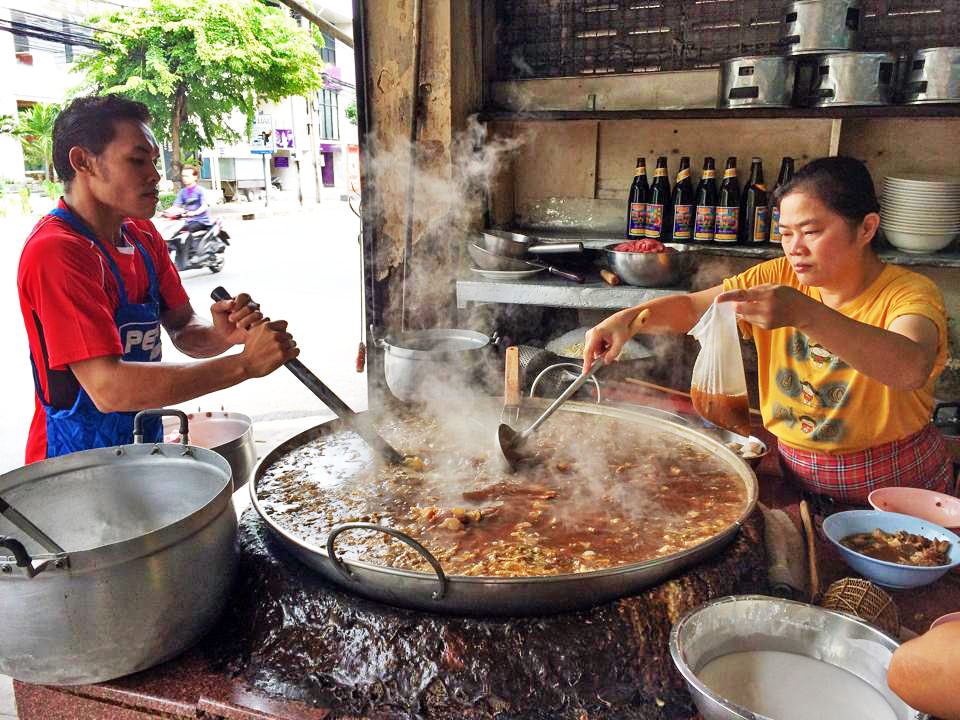 If  you love Thai beef and lamb noodles, you must visit Wattana Panich at Bangkok's Ekkamai neighborhood which are some of the best noodles in the city. Legend has it that the soup has been cooked for decades and is made with special herbs. The big bowl of soup at the entrance to the noodle shop is a famous draw. In hot weather, pair a bowl of noodles with a cup of chrysanthemum tea or local soda. The experience is so amazing that you might consider moving to the city.  
Wattana Panich 336-338 Ekkamai Soi 18, Sukhumvit Road | Klongtoey Nuea, Bangkok 10110, Thailand, +66 2 391 7264
Flights
Flights to Bangkok take around two hours. There are daily flights from Macau to Bangkok on various carriers, including Air Macau and Air Asia.
Tags
Related Posts