Taiwan was on our minds for a while thanks to all the Instagram travel stories and gorgeous sights of Taipei. The vibrant capital of Taiwan is considered a high-technology city with an interesting mix of culture, architecture, and history making it a great destination for an urban getaway.
Did you know that before Dubai's Burj Khalifa was named as the tallest building in the world, Taipei 101 held the title from 2004 to 2010? Make sure you visit this iconic landmark along with the National Palace Museum, Chiang Kai-Shek Memorial Hall, Dalongdong Baoan Temple, Hsing Tian Kong, Lungshan Temple of Manka and Ximending. Don't miss the beautiful night markets across the city and explore the famous, local dishes such as the Taiwanese xiaochi, beef noodle soup and the super interesting stinky tofu.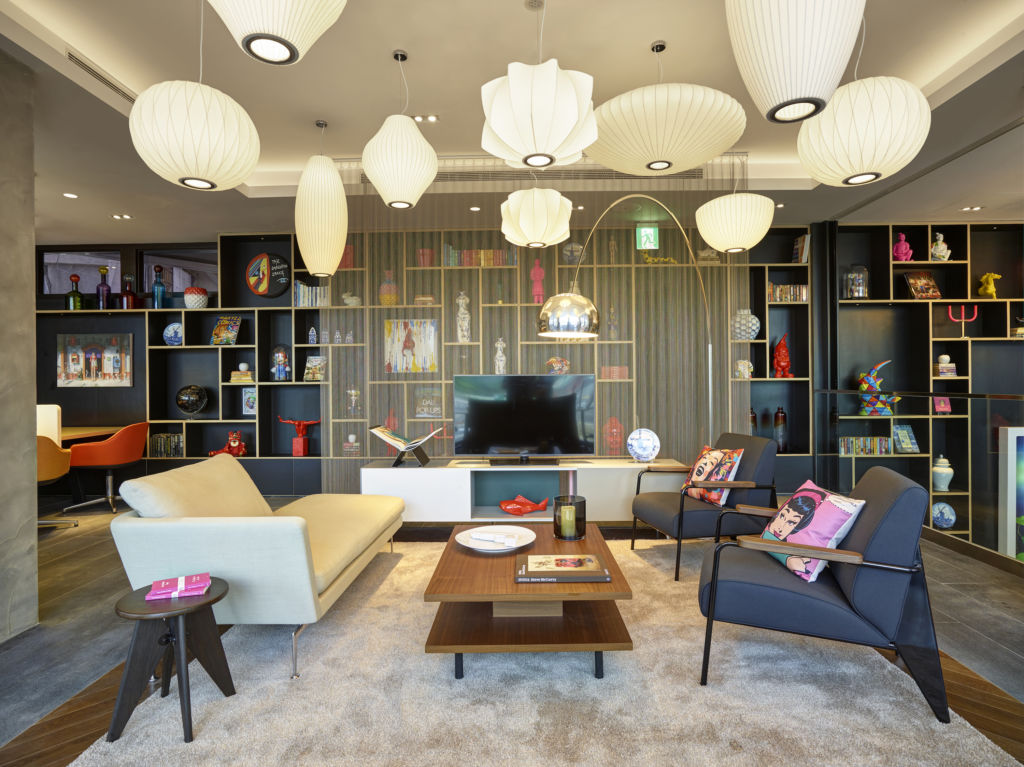 Humble Abode
Redefining the meaning of luxury, citizenM is a name that modern travelers and millennials swear by. Taipei is home to the first Asian hotel of the brand, celebrating the dynamic high-tech city in a destination that deserves to be explored.
Nestled in the central district of the capital overlooking the historic North Gate not far from the Tamsui River, citizenM is a great location for tourists, businessmen, and all kinds of visitors. With 267 lavish yet functional rooms, unique and comfortable living rooms, fuss-free dining spots and chic ambiance, this hotel is changing the face of hospitality and accommodation in the region.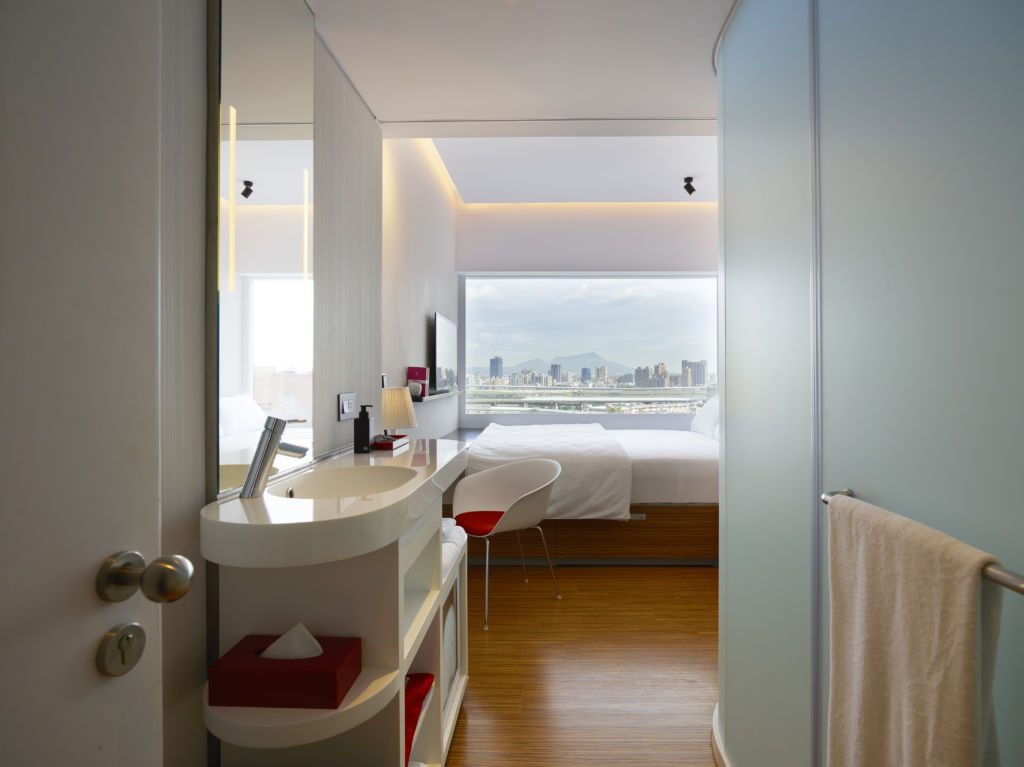 Checking in takes only 60 seconds, literally. Yes, that's correct. citizenM's super speedy, self-service check-in is a breakthrough for busy travelers. If you get stuck, there's a 24-hour assistance from friendly citizenM ambassadors, so no need to worry.
The colorful and creative decor in the lobby instantly adds to a stylish vibe to the warm ambiance of the surroundings. Sit on the plush sofas or at one of the free iMacs to catch up on your work. There's free Wi-Fi at no additional cost. The hotel believes that Internet is all about freedom and we second that thought.
With an innovative design from style to function, everything in the citizenM room is just exactly that. Taking rest and relaxation to an optimum level, you'll find an extra large king size bed, luxurious Italian lines, and the most huggable pillows. The brand understands that after a long day of work and play, this is exactly what guests need. There's a wall-mounted LED TV to unwind, a cool rain shower, a wall-to-wall window for fab city views, a universal plug system to charge all your tech and update your social media and a full-length mirror to deck up. Millennials will be mesmerized by the ingenious tablet called a mood pad. It lets you control the entire room, including the TV, window blinds, temperature, colored lighting, and wake-up alarm themes and more.
If you are hungry but in a hurry, you'll find everything you need at canteenM. From a heavy breakfast, to-go signature sandwiches to healthy snacks; it is free to dine as and when you like. There are also skillful baristas and multi-tasking mixologists to appease your taste buds.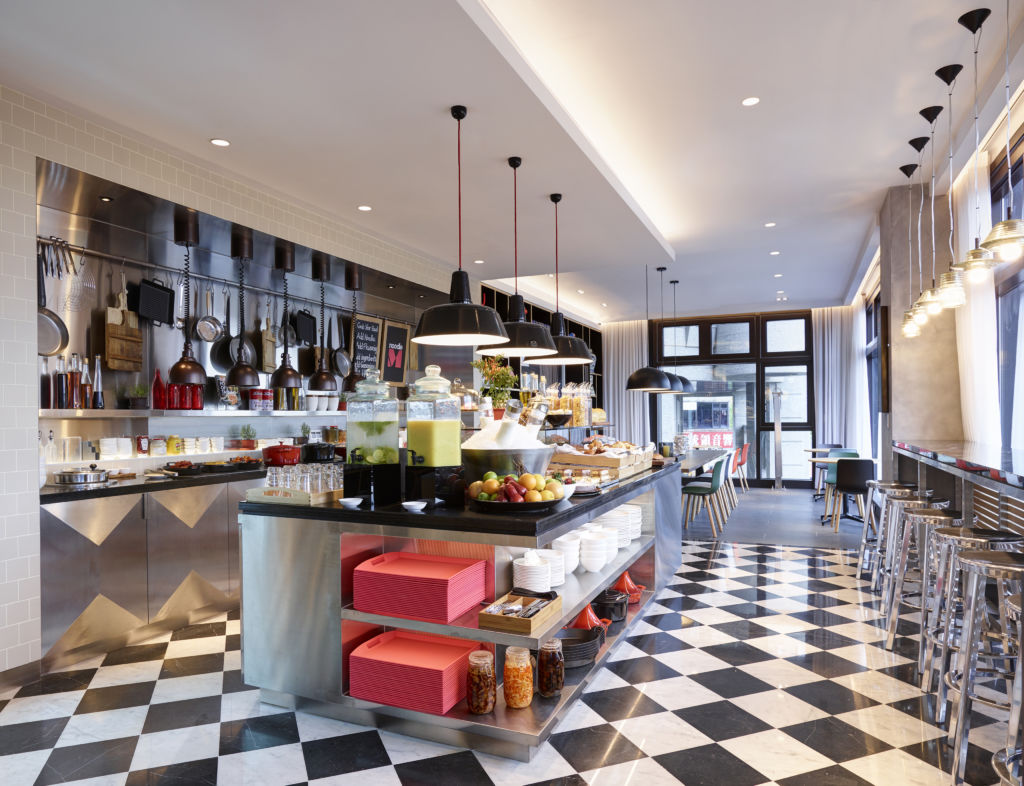 ---
citizenM Taipei No. 3, Section 1, Zhonghua Road, Zhongzheng District, Taipei City, Taiwan 10043, +886 70 1016 1061, www.citizenm.com
Share
Tags
Related Posts