To celebrate their 20th anniversary as the world's largest independent airport lounge network, Plaza Premium Group has launched the world's first 'Plaza Premium First' lounge in Hong Kong Airport which looks to revolutionize travel. The exclusive lounge offers the highest standard in luxury, comfort and style. No membership is required and there is no need to be linked to any airline rewards or any requirement to take a specific airline – you simply 'pay as you go' to experience a bit of elite service at the start of your trip.
Sometimes an airport lounge is the only chance we have to actually stop and stand still in this busy modern life, and this lounge is the perfect place to slow time down. Whether you're traveling for business or to get away from business, your needs will be taken care of with finesse a this place. Plaza Premium Lounge in Hong Kong Airport also gives you the chance to escape the busy environment of stressful airport terminals, which can leave you with nothing more than a throbbing head and heightened emotions which are then amplified especially on cramped long-haul flights. This is why we're excited about this newfound haven – the perfect place to rest, unwind and relax.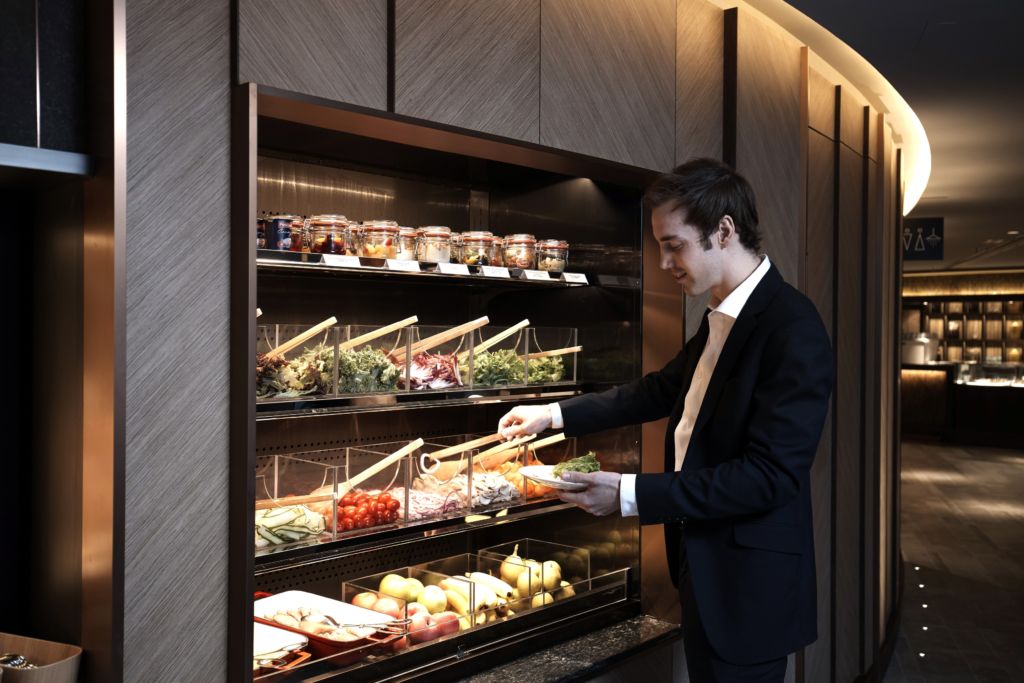 From the moment you enter Plaza Lounge you know you are in a special world. You'll be warmly greeted with welcome drinks and there are even complimentary neck and shoulder massages – it is impossible not to relax. Of course you just know your stomach is going to be taken of if your'e hungry, and unlike other lounges, guests here are blessed with a full service restaurant rather than a mediocre buffet of stale airport options. The restaurant is called Primo and it offers à la carte dining, made-to-order entrées and self-serving hors-d'oeuvres. For vegetarians, the choice is easy, as this is the first airport lounge in Asia to offer a plant-based 'Beyond Burger' using a meat substitute. The burger is exceptional and it comes with sweet potato fries so you get all the taste but none of the guilt. Their maine lobster and capellini was delicious and light so it wasn't too heavy for the flight. They also have adorable menus for children. All three options come served in a Mickey mouse shaped plate and a side of jelly. They also have a lovely selection of tea from TWG plus some dairy-free options for those who need their coffee or tea without the milk. For dessert, they have a nice selection of sweet treats – we loved the chocolate mousse cake and macaroons.
Follow your dinner with a whiskey from their amazingly well-stocked bar – perfect to calm your nerves if you're a nervous flyer, or simply just to enjoy if you're a whiskey buff (you'll love the refined smooth whiskey taste). Their whiskey bar is not to be missed when visiting the lounge.
Other amenities include private showers for those long layovers, 'infinity rooms' if you and your party need privacy, plus a range of varying VIP options and packages. With speedy internet and ergonomic working tables, the plaza accommodates for that as well – not everyone is here to lounge.
So if you're about to embark on a journey, you know there is going to be a bit of stress and tribulation that will be encountered somewhere along the way, so why not treat yourself to a break before it all starts – and you don't even have to be traveling on first class to get this taste of first class service.
Plaza Premium First Lounge –  3 hours HK $880; 5 hours HK $980; 8 hours HK $1080; 10 hours HK $1180.
For more information or to pre-book admission prior to arrival, visit their website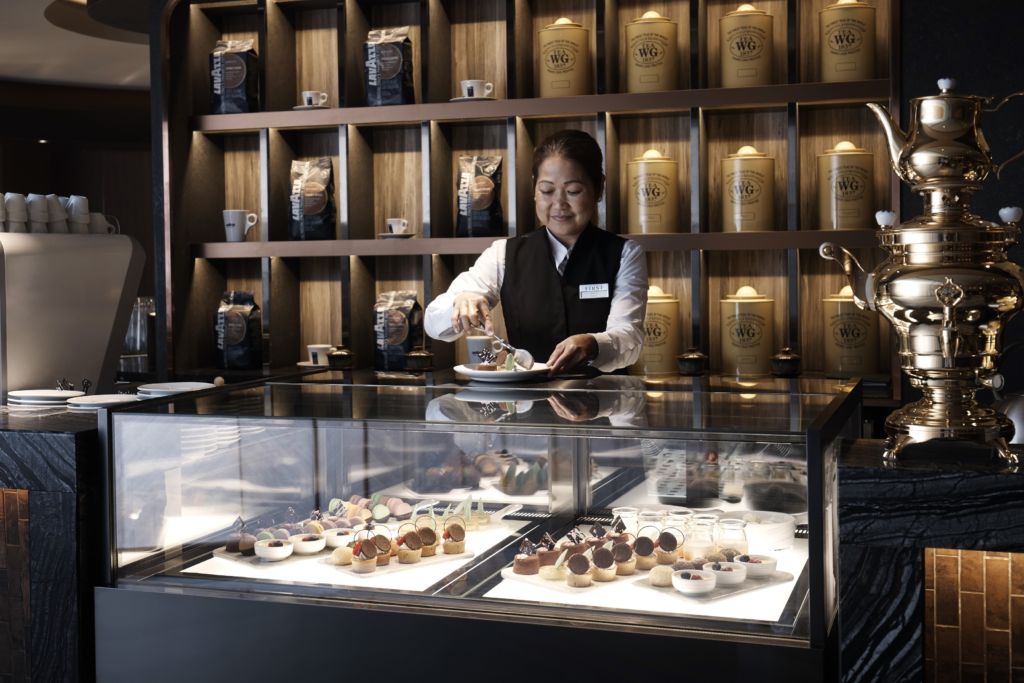 Tags
Related Posts