Asia is a beautiful continent with all its stunning landscapes, bustling cities and unique food, it's perfect for a traveler looking for a different kind of journey. However, with the good, there comes the less great like marked up fees in tourist spots and holy places like temples being turned into a money-making attraction. Ubud and Seminyak in Bali are wonderful destinations especially if you are into crafts, artisanal furniture and home decor but Uluwatu is a must-visit place especially if you treasure peace and quiet. This is also where you can find the best sunsets on the island with great bars to relax at. Read on to find out more on why Uluwatu needs to be on your rest and relaxation travel bucket list.
Why Uluwatu
In the past few years, this area has attracted hundreds of surfing enthusiasts, including Australians, Portuguese, Brazilians and North-Americans. Located in the southwest part of Bali, it boasts some of the most amazing beaches on the entire island. It's made up of three main roads with mini marts, hotels and great restaurants, with lots of secondary streets leading to the seaside. There's so much to discover that four days won't ever be enough.
However, do note that transportation other than renting a motorcycle can be quite expensive at around MOP $50 for a trip to the beach that might take you less than 10 minutes. When planning your day, do make a note on this. Heading to the beach in the morning, going back for a shower, going out for dinner and coming back to the hotel might cost you around MOP $200 for the day. On the other hand, renting a motorcycle is pretty cheap and everyone does it.
Staying, eating and having fun in Bali can also get quite pricey, but there are other spots in town that are more wallet-friendly, including Ubud, Lovina or Kuta. Uluwatu is a bit more expensive, but totally worth it. Especially if you come from elsewhere other than Asia and want other cuisines such as Brazilian food and healthy goodies such as açaí bowls, and gluten-free meals.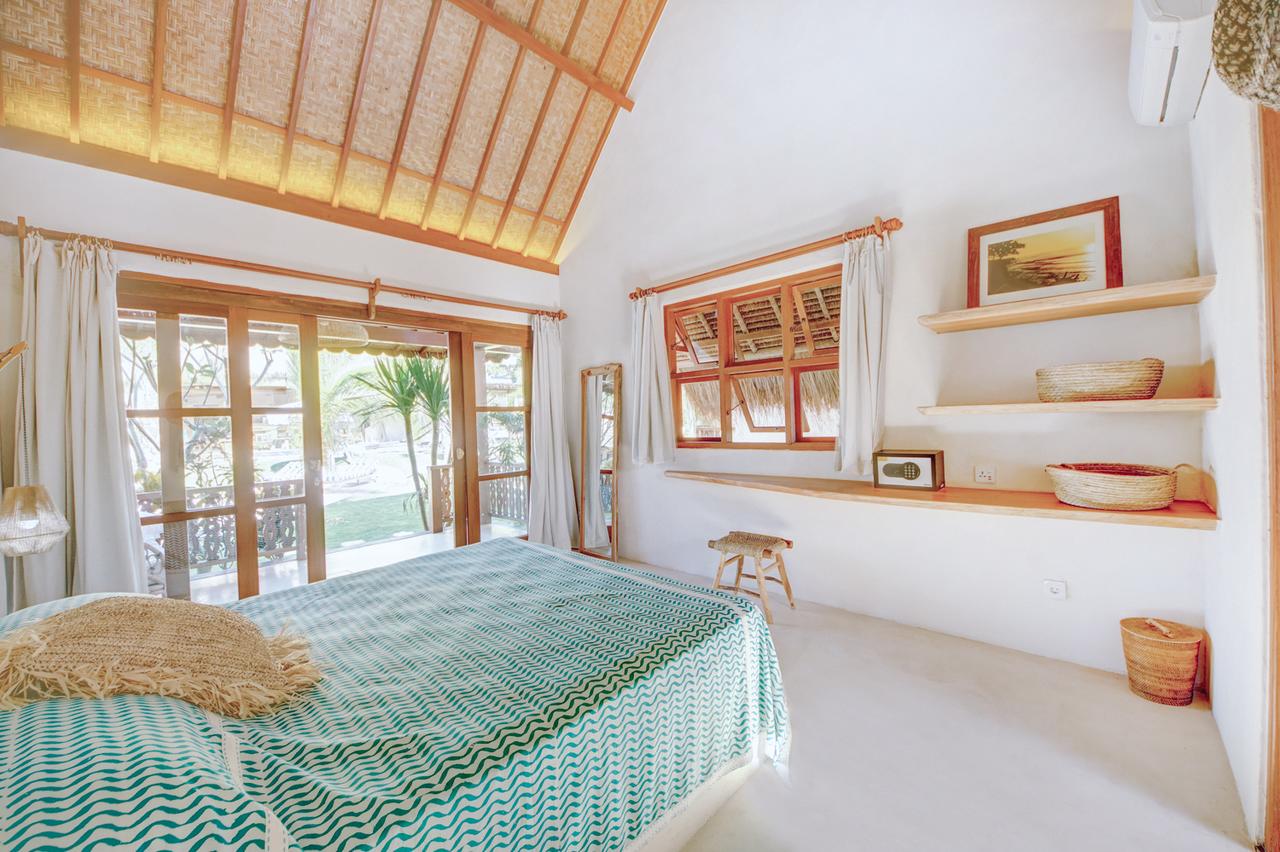 Where to Stay
Mule Malu Tropical Stay is the most perfect choice when in Uluwatu. Decorated in a traditional Balinese style with a modern and minimalist flair, this hotel is tucked in a street off the main road. Mule Malu Tropical Stay has a home-y feel which is very welcome after a long day of exploring Uluwatu and all you want is the utmost in comfort, rest and relaxation. There is a great Italian and fusion food restaurant just three minutes away and a mini mart a bit further. The main road is 12 minutes away on foot and there are lots of to explore–from locally-made bikini and surf brands to all-day healthy breakfast menus, you won't ever be bored of browsing and exploring this area.
With a few bungalows, they are all close to one another and facing the pool, which is opened until 10:00pm, if you feel like taking a dip before bed. Yes, a dip and not a drink–that's how Uluwatu welcomes you. Although smoke-free, the hotel has a small area in the back where smoking is permitted. Outdoor bathrooms are common here and a great experience for those who enjoy marvelling at the clear starry skies at night. Since street lighting is poor and there are not that many bars or restaurants opened until late, the sky is always clear and stars shine brighter than anywhere in Macau.
There are also lots of budget friendly spots around here, especially because most people opt to stay for several weeks and even months! Can you imagine surfing, getting tanned and eat healthy food being your sole goal for two or three months? We sure can! Pocket-friendly options include Satria Uluwatu and Uluwatu beach Delpi Rooms. These places charge from MOP $100 to MOP $300 per night. Shack House is a hidden gem built on top of the beach, overlooking the ocean with great decor. There are several choices of accommodations that fit any budget and easily found on Airbnb, an easy to use platform when it comes to finding a cosy place to stay in Bali.
Uluwatu Restaurants
Dining in Uluwatu can be tricky–first, because there are so many great places it will be difficult to choose where to go; and secondly, because the best ones are usually full. Make a booking beforehand to be sure you won't be watching people eating while waiting for a table. Hatch is an interesting place to dine at with different themed parties throughout the week. Their menu is beyond comprehensive with healthy juices and an interesting combination of cuisines in a stunningly decorated place–a mix of vintage and modern–leading to great times with friends and family. The kimchi burrito and beetroot juice are out of this world, so be sure to order it, even if cocktails is what you are aiming for next. Parties are ongoing, so be sure to check what's happening here.
Next up is Nau Tapioca House, a Brazilian food place featuring the best when it comes to summer dishes–tapioca crepes with anything your heart desires, açaí bowls to die for, and good old hamburgers. These tapioca crepes are not easy to find around Asia, so be sure to have your fill before leaving–full of exotic flavors, they are best served with an ice cold Balinese beer. Check their Facebook page for updates and more menu offerings.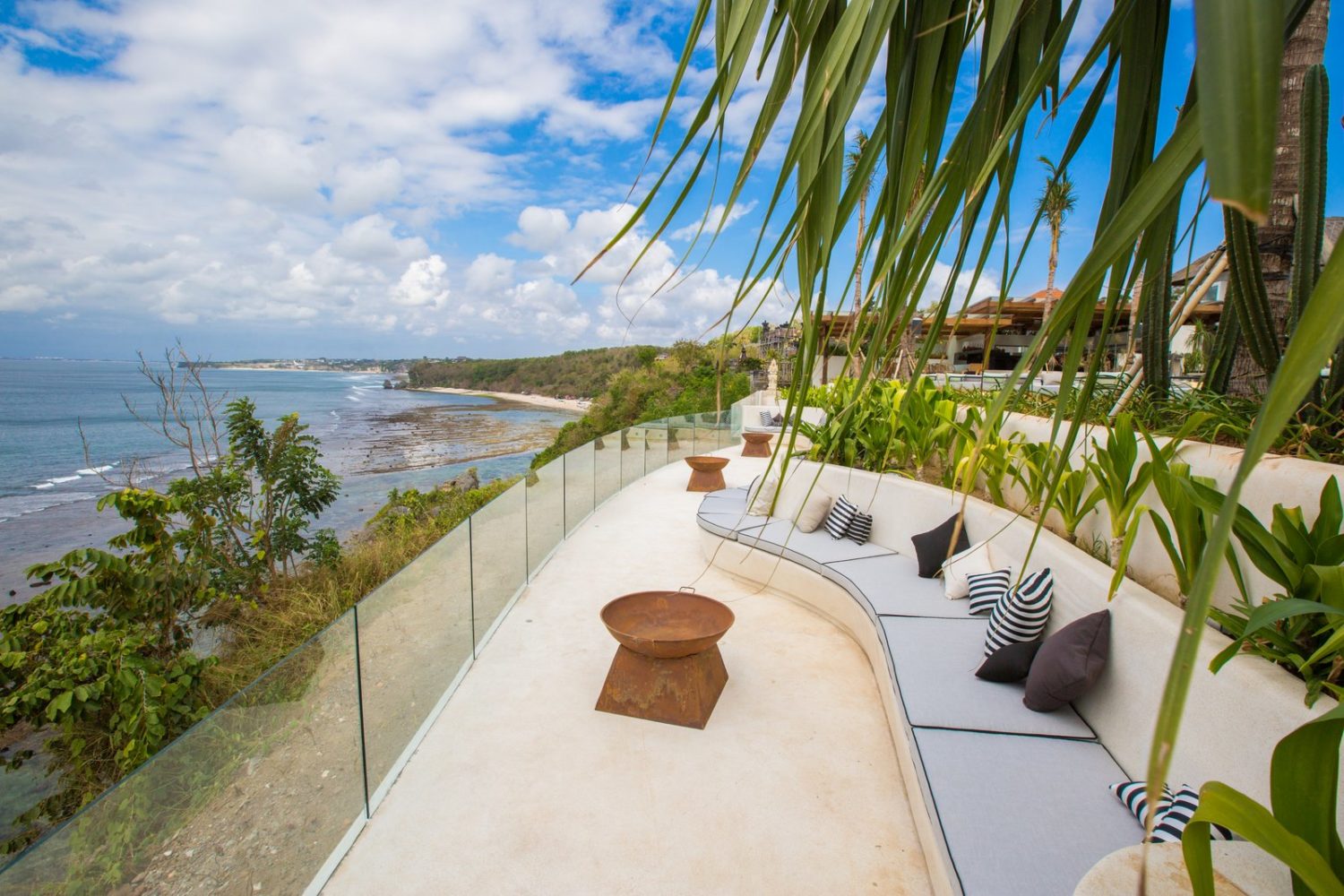 Sunsets and Starry Skies
There are few sunsets that rival a Balinese one. What better place to enjoy this perfect moment of the day than at the beach or, even better, a beach club? Uluwatu's restaurants and hotels are all built on the inner part of the coast, since there is a deep cliff. The beach can be reached via some narrow pathways with several stairs. If this is not your thing, opt to head to Ulu Cliffhouse, one of the best beach clubs we have encountered. With a towel renting fee of less than MOP $100, one can stay there the whole day, diving in the pool and tanning under the sun overlooking the sea. Is there anything better that all that sun and sea?
Have some drinks and order yourself some yummy food, because it's so worth it as well. The tuna tataki bowl is refreshing and goes greatly with any of their original, homemade cocktails. A meal doesn't exceed MOP $300 per person and that's with several beverages! Enjoy the beautiful sunset as the music slowly plays and ups the tempo, preparing the beat for the dance floor. By the way, Ulu Cliffhouse is also a nightclub when the stars shine bright. Enjoy the full majesty of the starry Balinese skies since there isn't a lot of lighting here either.
Another night time option is Single Fin, a chilled out spot serving food, drinks and music until 12:00am for those looking for some fun after a peaceful day at the beach. Also overlooking the sea, Single Fin is built on a cliff and offers one of the best sunset views in town. Check here for their menu, opening hours and parties.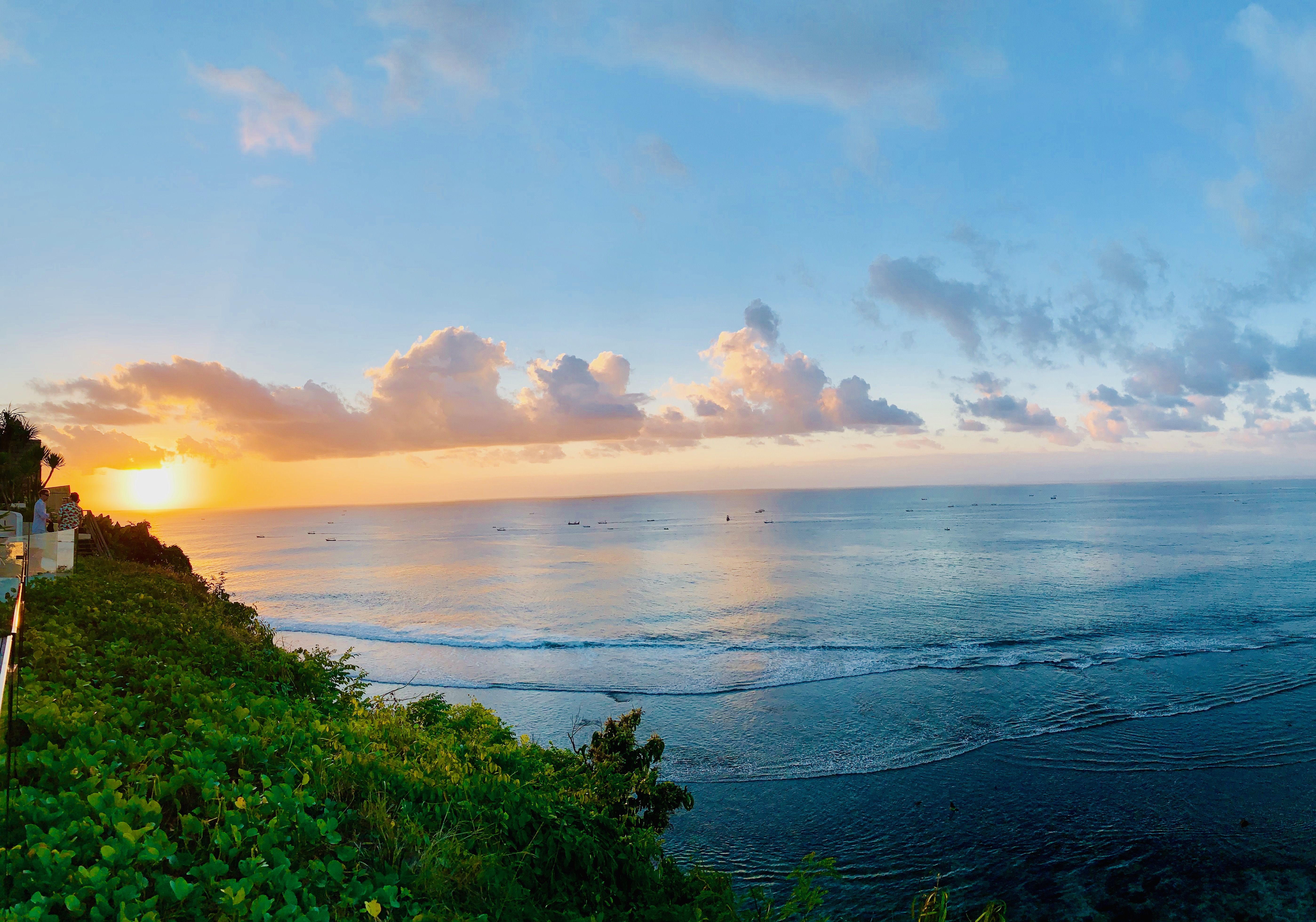 How to Get There
There are several airlines doing Hong Kong–Bali direct connections. From Macau, we now have the bridge leading to the immigration point in Hong Kong, which is 10 minutes away from the airport by bus. Reaching it costs less than MOP $150, which is way cheaper than a ferry ride. The boat also takes you to the airport, but morning flights are tricky, so we'd recommend the bridge instead. Besides being faster, the journey boasts amazing views, great for photos to feed your social media.
If you prefer departing from Macau International Airport, there are also stopover connecting flight options, stopping in either Kuala Lumpur or Bangkok. These are via Air Asia, while direct flights from Hong Kong can be bought through Garuda Indonesia, Air Asia, Hong Kong Airlines and Cathay Pacific airlines. A round trip can be as cheap as HKD $2,500 when bought a few months in advance or during low-season, but do take note that prices can spike during high-season such as Easter, July, August, and Christmas holidays.
Tags
Related Posts