The Chinese New Year is one of the most important traditional holidays in Macau and the region. While it is usually celebrated in the comfort of one's home, it is an occasion that unites the whole family and has seen it transform into a lavish affair gathering all members of the family.
Set in a picturesque landscape away from the busy district of bustling Macau, Grand Coloane Resort offers the perfect getaway celebration to greet the Chinese New Year. Join the exciting event to welcome a prosperous Year of the Dog with the lion dance performance at the Grand Coloane Resort on February 16 at 11:28am. A ritual that signifies good fortune and blessings throughout the year, start the day with a lavish yet relaxed dining at the resorts' signature restaurants. A vibrant ambiance tailor-made for parents, children and family members, you'll feel right at home with a touch of luxury only at Grand Coloane Resort.
Kwun Hoi Heen Culinary Delights
(Featured image above)
Chef Joe Chan has created a special menu at Kwun Hoi Heen just for the Chinese Spring Dinner celebrations from February 1 to March 3, 2018. The talented kitchen team has sourced only the best and most fresh ingredients to offer guests a delicious and heartwarming traditional meal. The spring dinner package is available in four types: "Prosperous," priced at MOP $2,688 (4 persons); "Luck," priced at MOP $2,888 (6 persons); "Fortune," priced at MOP $4,888 (for a table of 12 persons); and "Rich," priced at MOP $6,388 (for a table of 12 persons). For only MOP 138, you can also enjoy the Chinese Spring Specialties. What a wonderful way to dine with your loved ones on such a blessed day!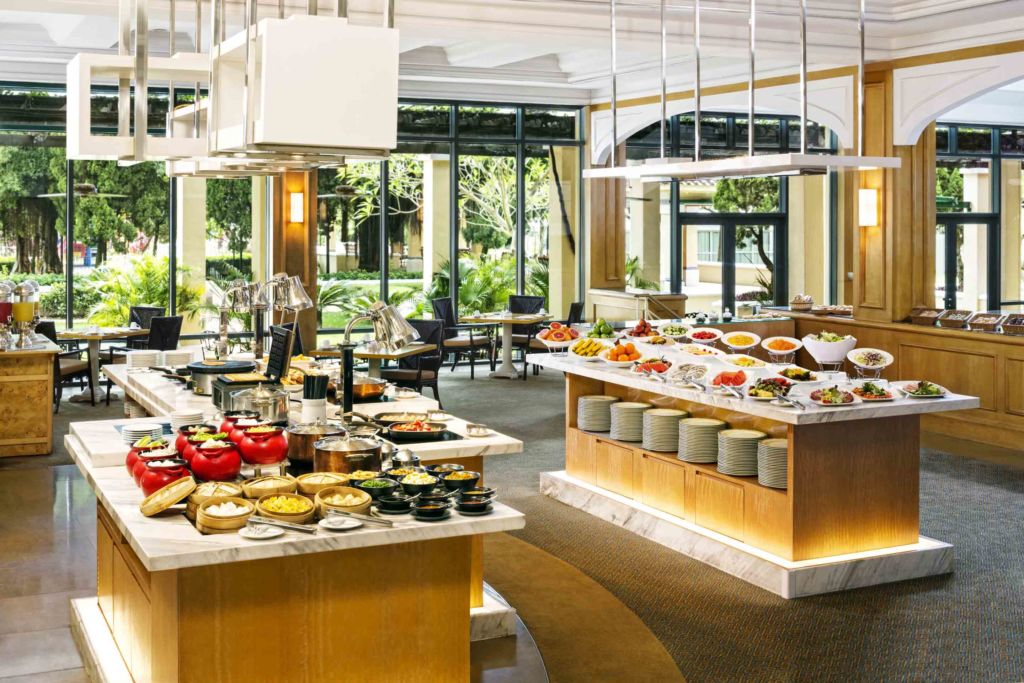 Café Panorama Festive Buffet
A constant favorite among locals and guests, Café Panorama has designed a creative family brunch buffet and dinner buffet from February 17 to 18 only. The festive brunch features a wide spread of international delicacies, live barbecue station, desserts and guess what, everyone's favorite ice cream. The children can run wild in the green environment, enjoy the free bouncy castle and cool activities as well. It is priced at only MOP $388 per adult and MOP $128 per child. Don't miss the dinner buffet offering a wide range of the freshest seafood, appetizers, hot mains and desserts. It is priced at MOP $428 per adult and MOP $219 per child.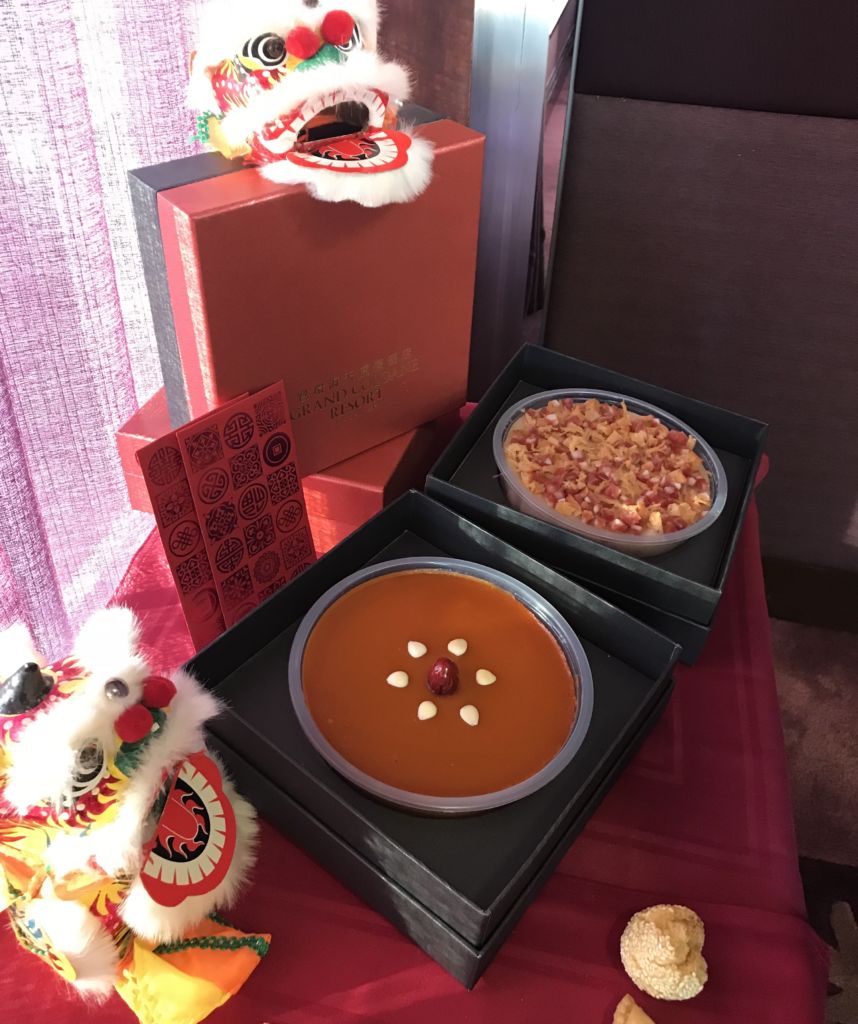 Festive Cakes and Goodies
Every celebration needs a cake! And the lovely festive season calls for something sweet. Head to Kwun Hoi Heen where different kinds of signature festive cakes and goodies, including a mouth-watering turnip cake with dried shrimps, assorted cured meat, and conpoy; red date layered cake; and chestnut and red bean pudding with osmanthus, are all available. The cakes are handcrafted by an exceptional Chinese culinary team, using only the finest and freshest ingredients. You can also order this as the perfect gift for friends and family this festive season. Festive goodies such as deep-fried sesame balls with lotus seed paste and egg yolk and deep-fried sesame dumplings are also available.It is available for order from January 17 to February 12, 2018, and for pick-up from February 1 to 13, 2018.
Grand Coloane Resort 1918 Estrada de Hac Sa, Coloane, +853 8899 1127, [email protected], www.grandcoloane.com
Tags
Related Posts