There are a lot of interesting things happening in our city and this weekend is all about festivals and fun. Join Grand Lapa on their celebration of Thailand's lunar year Songkran festival and indulge in a feast with their delicious Thai dishes or visit Hotel Okura for their unique festivity inspired by the main event in Japan. Be sure to check some of these art exhibitions opened for the public all for free.
Check out our Events calendar for more events happening this week and this month.
Have a great weekend!
(See featured image)
Songkran is one of Thailand's best-known festivals which celebrates the Thai New Year and marks the beginning of the solar calendar. Join Grand Lapa's NAAM Thai restaurant situated in between a tropical garden decorated for this year's celebration and indulge in their authentic, traditional and mouth-watering cuisine of the Thailand region.
When: April 12—30
Where: NAAM Thai Restaurant, 956-1110 Avenida da Amizade, Macau
How much: Price range: MOP $95—MOP $ 260
For more details, please call +853 8793 4818 or visit www.grandlapa.com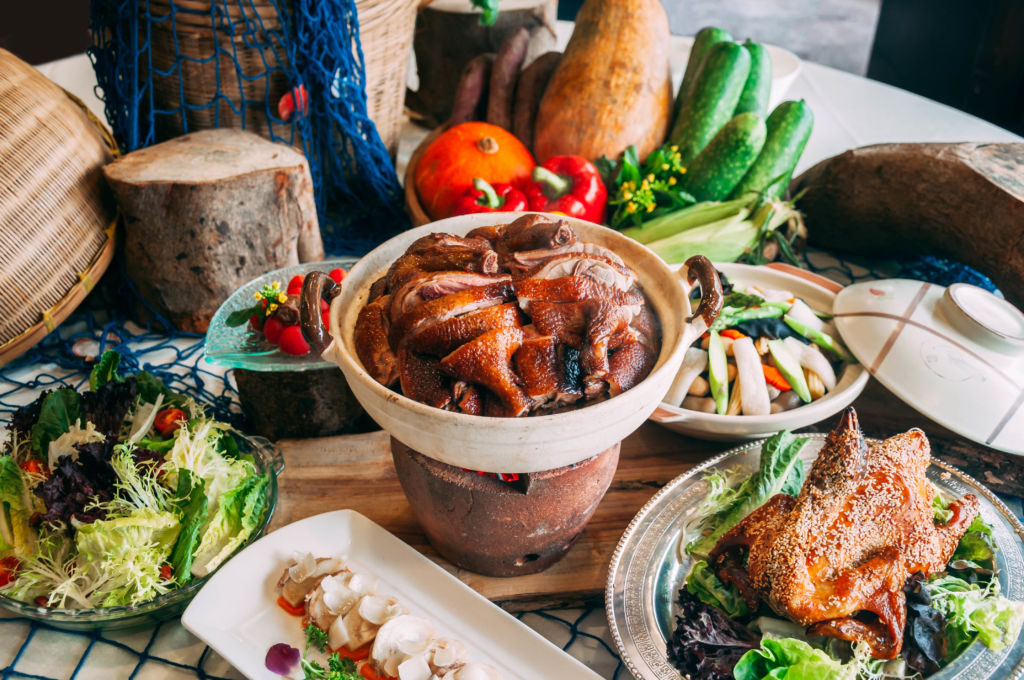 Grand Coloane Resort's fine dining star, Kwun Hoi Heen is proud to offer you a series of the "Farmer's Gourmet" delicacies. With seasonal ingredients selected by head Chef Joe composed with a unique cooking method that will in no doubt bring you an unforgettable experience.
When: 11:00am—3:00pm, 6:00pm—10:00pm, Monday—Friday, 9:30am—3:30pm, 6:00pm—10:00pm, Saturday—Sunday, 6:00pm—10:00pm, Wednesdays, March 7—April 30
Where: Kwun Hoi Heen, Grand Coloane Resort, 1918 Estrada de Hac Sa, Coloane
How much: Menu price range from MOP $288—MOP $1,688
(Guests can enjoy a 20% dining discount from March 14—April 25)
For booking inquiries please call +853 8899 1320 or more details visit www.grandcoloane.com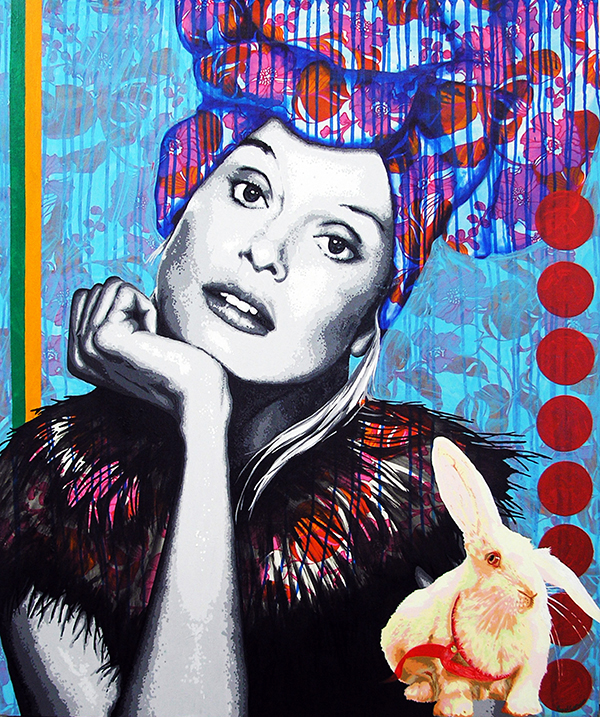 The exhibition at Albergue SCM features a total of 25 art pieces of acrylic paint and mixed media techniques by Portuguese artist Raquel Gralheiro who has been featured in individual and collective exhibitions in Europe and South America. Her paintings can be found as a private collection in Portugal, Spain, and Brazil.
When: 3:00pm—8:00pm, Mondays, 12:00pm—8:00pm, Tuesdays—Sundays, March 26—May 13
Where: A2 Gallery, Albergue SCM, No. 8, Calcada da Igreja de S. Lazaro, Macau
How much: Free admission
For more information, please call +853 2852 2550 or +853 2852 3205 or visit their Facebook page.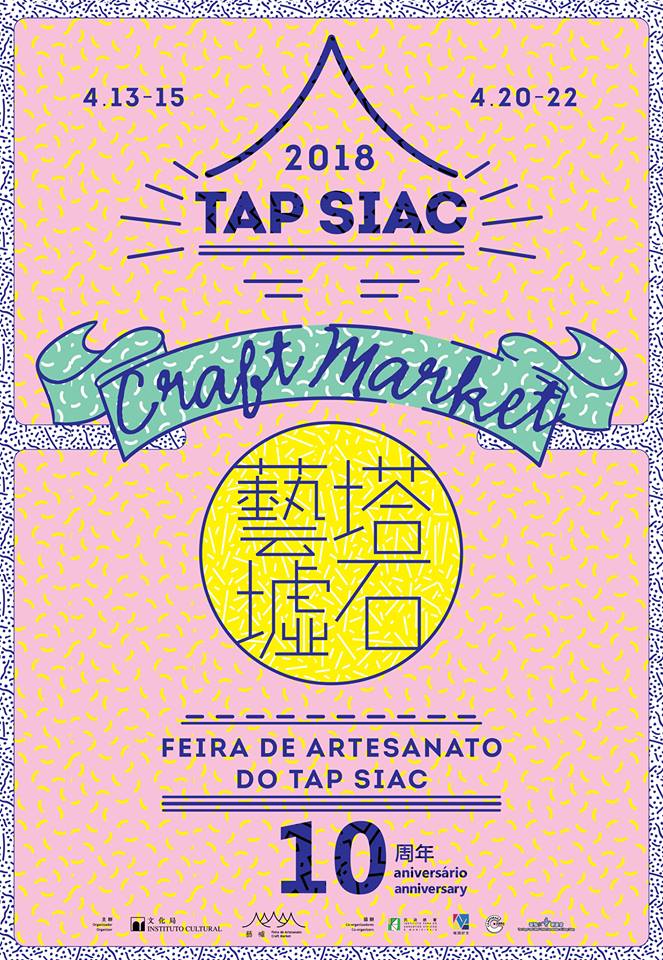 Marking its 10th anniversary, the Tap Siac Craft Market features a total of 220 stalls, enabling local and overseas cultural and creative entrepreneurs to showcase and sell their original brands and products both to residents and visitors. The Cultural Affairs Bureau is also adding a series of activities to the programme, such as stage performances and workshops.
When: 5:00pm—10:00pm, Friday, April 13 and 20;
3:00pm—10:00pm, Saturday and Sunday, April 13 and 14, April 21 and 22
Where: Tap Seac Square, Avenida do Conselheiro Ferreira de Almeida, Macau
How much: Free admission
For inquiries please call +853 2836 6866 or visit their Facebook page.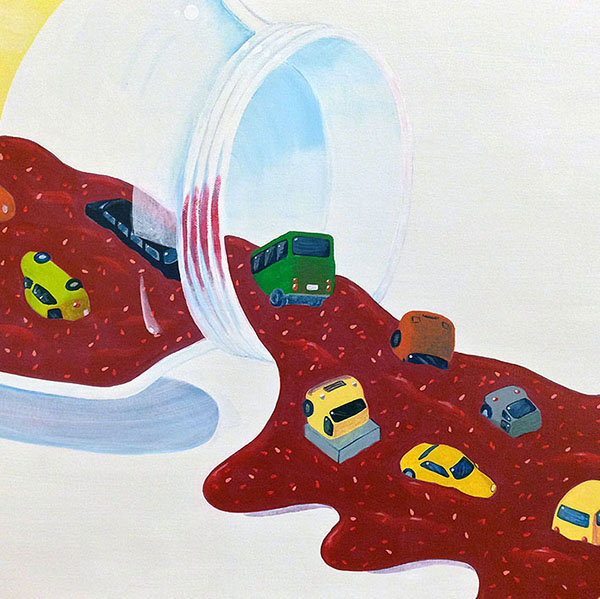 Rodrigo de Matos's latest exhibition is made up of paintings that "are a kind of visual wordplay". The Portuguese cartoonist says that "the images are almost always literal interpretations of certain expressions, which end up in a certain degree of surrealism".
When: 2:00pm—7:00pm, March 22—April 21 (closed on Sundays)
Where: Macao Cultural Centre, Avenida Xian Xing Hai s/n, NAPE, Macau
How much: Free admission
For more information please contact +853 2875 3282 and [email protected] or visit www.creativemacau.org.mo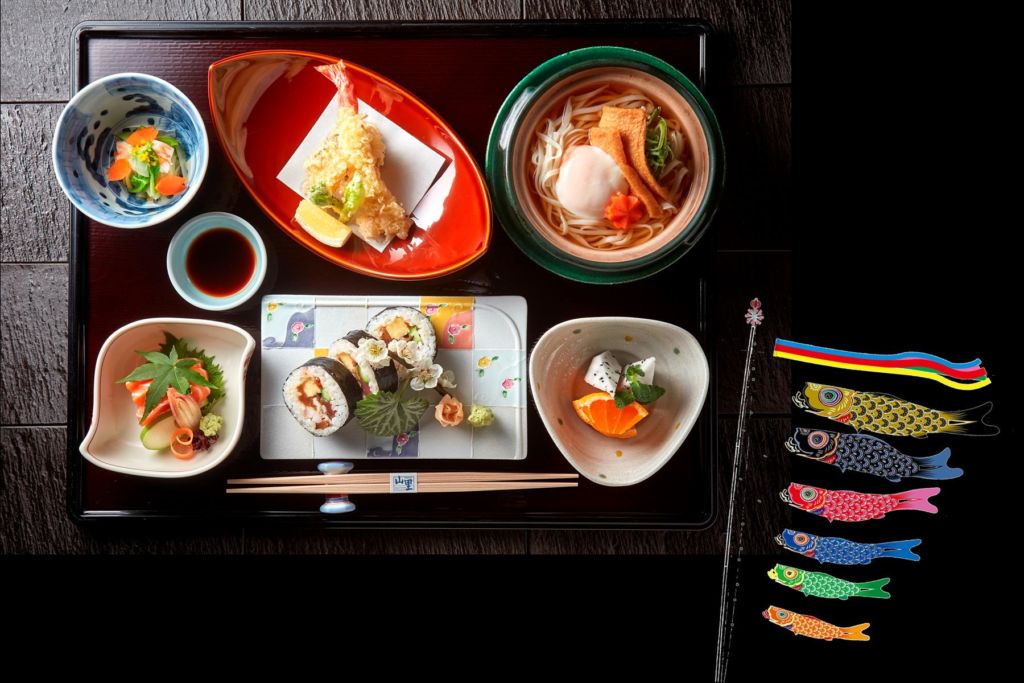 Originated in Japan, The Boy's Festival is celebrated to pray for boys' health and happiness by hanging up carp steamers in their gardens, roofs, and balconies in hope that their boys will grow up strong and healthy like the wild carp which symbolizes long life. In this occasion, Yamazato has prepared an exclusive traditional meal for you to celebrate with your family and your sons.
When: 12:00pm—3:00pm and 5:30pm—10:00pm (last order 9:30pm), April 10—May 20
Where: Yamazato Japanese Restaurant, 28F, Hotel Okura, Galaxy Macau, Estrada da Baía de Nossa Senhora da Esperança, Cotai
How much: Koinobori Gozen set-lunch at MOP $280 (per person)
For more reservations and inquiries please call +853 888 5127 or email [email protected]
---
Check out our Events calendar for more events happening this week and this month.
Share
Tags
Related Posts