Step into the incredible world of virtual reality at Zero Latency Macau, the first of its kind in the city. Straight from Melbourne, Australia, Zero Latency is considered one of the world's best creators of virtual reality gaming experiences and now the trending activity has made its home in the city at Broadway Macau.
The free-roaming multi-player virtual reality gaming arena in Macau is set to be the ultimate group entertainment experience this summer. Gather your friends, family, and workmates for this fantastic activity that will engage you in adventure, suspense, and action.
The venue at Broadway Macau features a 200 square meter epic-scale virtual reality game arena, featuring heart-racing zombie attacks, galaxy space missions and family adventures for up to eight players at a time. Marking the nineteenth location worldwide, Zero Latency is bringing VR to a new level. What sets this game apart from your usual VR is that players can freely explore and fight together through wildly different and hyper-realistic virtual environments.
The exciting experiences include Engineerium, a puzzle game that is perfect for first-timers and virtual reality experimenters. It highlights maze challenges suited to beginners. The Zombie Survival is an intense undead-themed VR shooter game. It's definitely a rewarding experience for thrill seekers. And finally, a must-try is Singularity,  an immersive space-themed shooter game in which players are in a battle against killer robots and rogue drones – imagine Star wars and Aliens combined. Regardless, these will all be the perfect adrenaline fix for a summer's day.
Don't miss this epic activity and immerse yourself in some heart-pounding action at this incredible virtual reality experience. The minimum age is from 16 years old and above.
For more information, visit www.zerolatencyvrmacau.com
Broadway Macau Avenida Marginal Flor de Lotus, Cotai, Macau, +853 8883 3338, www.broadwaymacau.com, www.zerolatencyvrmacau.com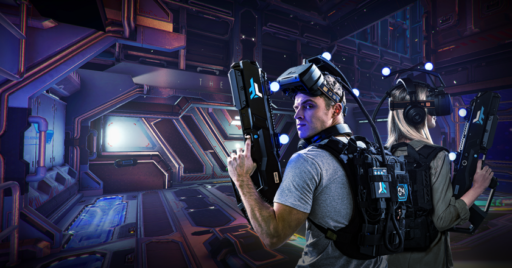 Share
Tags
Related Posts