In the past few years, the arts and culture scene in Macau has been exploding and growing monumentally, and autumn and winter is usually the peak season for outdoor events. Below is a special list of activities we've curated for those looking for their culture fix. So read on and discover some of the best arts and culture events taking place this month! Tap Siac Craft Market is back, and so is Open House Macau. At the former you will be able to explore the city and discover some of Macau's best architecture. There are also a couple of inspiring exhibitions to check out and, last but not least, over the water (or across the bridge) the Hong Kong Literary Festival is taking place just an hour away! Enjoy!
TAP SIAC CRAFT MARKET IS BACK!
(See featured image above)
Tap Siac Craft Market is back and it will take place on November's last two weekends. Inaugurated in 2008, the Tap Siac Craft Market has been a platform for local cultural and creative practitioners to display and sell their products. It has become hub for local cultural and creative brands, and has attracted local and overseas creative talents who showcase their creativity and handicraft products with various styles. Music performances and handicraft workshops will be held for the public to enjoy diversified activities.
When: Saturday and Sunday, November 16–18, November 23–25, 2018
Where: Tap Seac Square, Avenida do Conselheiro Ferreira de Almeida, Macau
How much: Free admission
For more information, visit their Facebook page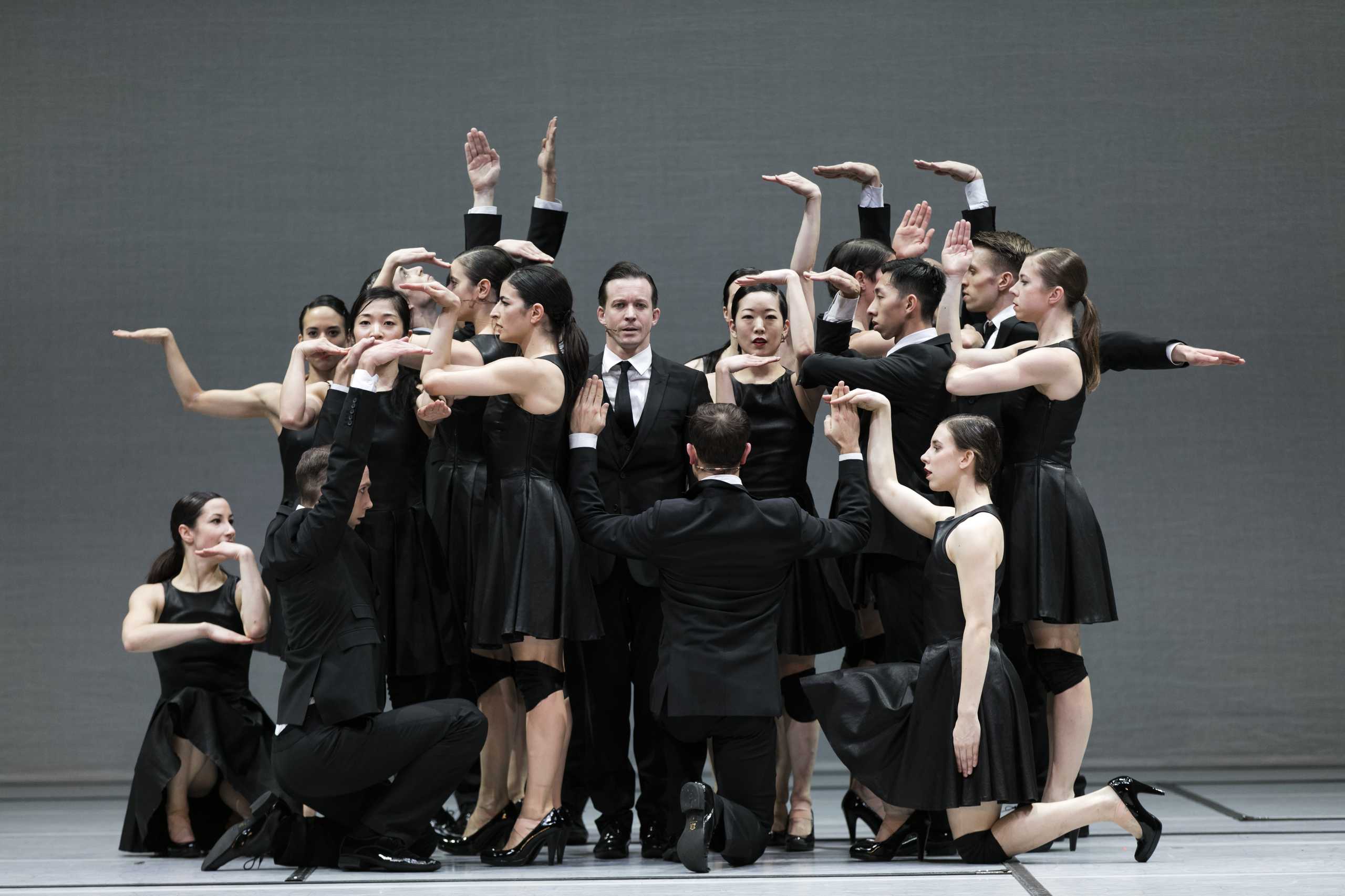 NOETIC BY THE GOTHENBURG OPERA DANCE COMPANY
Noetic is a performance that promises to immerse the audience and invite them on an exploration of humanity's urges to control and escape its own rules. Conceived by topical choreographer Sidi Larbi Cherkaoui for the Gothenburg Opera Dance Company, this piece merges fashion, design and contemporary moves, framed by an eclectic cultural and sonic background. Since its world premiere in 2014, Noetic has thrilled audiences all over the globe.
With style and ingenuity, 200 dancers move on the sleek stage, drawing gestures that are sometimes fluid, sometimes mechanical, conveying to build, alter and demolish reality. Smartly dressed in black and white outfits from Belgian fashion label Les Hommes, the performers convey a whirlpool of emotions, manipulating carbon fiber shapes imagined by renowned British sculptor and set designer Antony Gormley. The mood is set with a flavor of Japanese tradition as a percussionist launches his taiko drums into cascades of intense rhythms. The music gradually develops into a fantastic blend of orchestral passages, percussion and superb vocal solos specially composed for the Swedish company by Szymon Brzóska, Gormley's frequent collaborator.
When: 8:00pm, Sunday, November 18, 2018
Where: Grand Auditorium, Macau Cultural Centre, Avenida Xian Xing Hai s/n, NAPE, Macau
How much: MOP $250, $200, $150, $100
Tickets can be purchased here; for more information, call +853 2870 0699 or check the event's website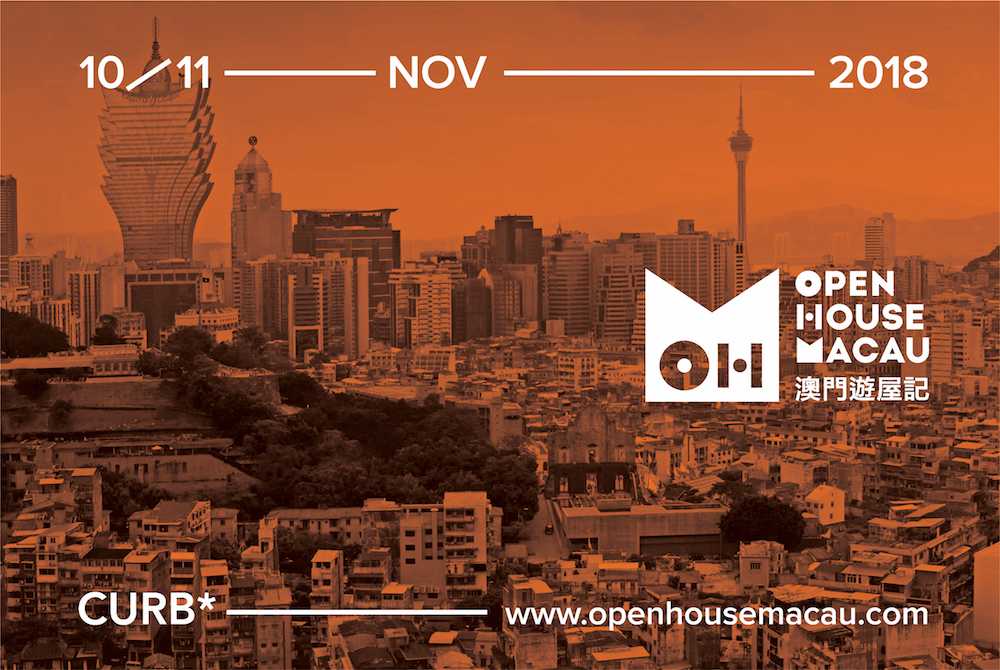 OPEN HOUSE MACAU: INTERACT WITH THE CITY
Have you ever wondered what lies beyond Macau's historical walls? Uncover the untold architectural history of Macau! During 10-11 November, throughout a weekend, Macau hosts the first and only Open House initiative to be held in Asia. Open House Macau (OHM) will get you beyond the walls of 50 insightful buildings and offer free visits, showcasing untold architecture for all to experience. Dozens of opportunities to talk, think about and celebrate the city! Free for all and curated and organized by CURB – Center for Architecture and Urbanism, OHM is a proud member of renowned Open House Worldwide, which includes over 40 cities in four continents.
Each site has a special significance: be it architectural design, historic or cultural value, re-purposing of space, or unique use of public areas. There's something for everyone: schools, housing complexes, markets, theaters, libraries, piers, museums, government buildings, skyscrapers, hotels, sacred spaces, you name it!
When: Saturday and Sunday, November 10–11, 2018
Where: Various venues across Macau
How much: Free admission
For more informations and tips, visit the event's website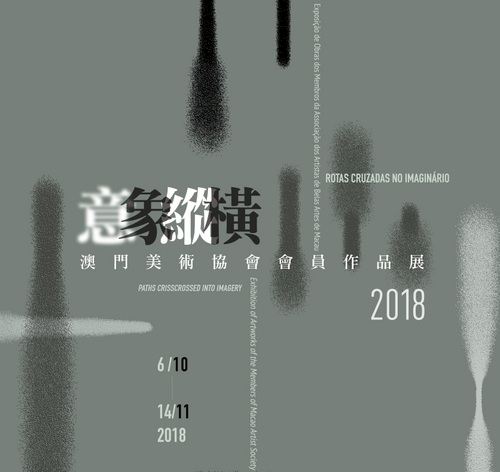 PATHS CRISSCROSSED INTO IMAGERY – ARTWORK FROM MEMBERS OF MACAO ARTISTS SOCIETY
Paths Crisscrossed into Imagery – Exhibition of Artworks of the Members of Macao Artists Society 2018 is open to the public until November, at the Nam Van Old Court Building. This exhibition, which showcases 176 recent works by three generations of members of the Macao Artists Society, is jointly organized by the Cultural Affairs Bureau (IC) and the Macao Artists Society.
The works on display reflect a variety of styles, from traditional landscapes and flowers and birds to abstract works and comics, and use different means of expression such as watercolor, oil, sketch, Chinese painting, calligraphy, and lacquer, among others.
When: 10:00am–8:00pm, Tuesday–Sunday, October 6–November 14, 2018
Where: Old Court Building, 459 Av. da Praia Grande, Macau
How much: Free admission
For inquiries about the exhibition, please contact IC by calling +853 8988 4000 during office hours; or visit the event's website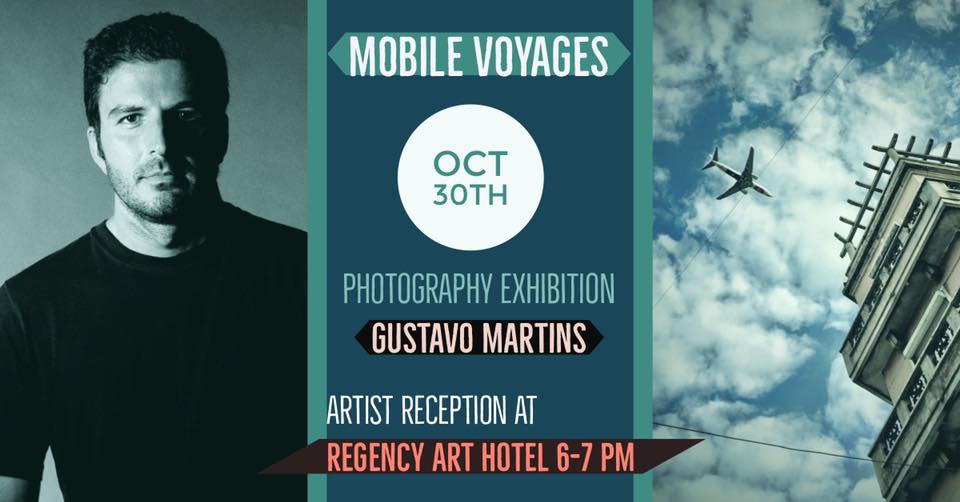 MOBILE VOYAGES: PHOTOS BY LUIS GUSTAVO MARTINS
Luis Gustavo Martins is going to have some of his travel photographs exhibited at Regency Art Hotel lobby gallery in an event organized by YunYi Arts & Culture. During Luis Gustavo Martins' several voyages around the world (mainly in the scope of his travels for teaching and conferences, as a researcher and as an academic), he likes to experience and capture the atmosphere of the places he visits and the charisma of the people he meets (usually total strangers), as a way to feel and assimilate his impression on different cultures, traditions, history, architecture and ways of living.
Being an enthusiast of technology, Martins always tries to explore new ways to take advantage of technology as a novel creative tool and medium. As a result, he started using his "always in the pocket" smartphone as a convenient lens through which he was able to register his personal and subjective view on the world around him, coming to grips with the smartphone's inherent image and sound limitations, taking them as a creative opportunity, instead of an obstacle. This exhibition presents a selection of images of some of these journeys. The exhibition is open to the public from 10:00am–8:00pm daily.
When: October 30–November 18, 2018
Where: Lobby gallery, Regency Art Hotel, 2 Estrada Almirante Marques Esparteiro, Taipa
How much: Free entrance
For additional information, check the event's Facebook page, Yunyi Arts & Cultural Communications Association Facebook page or The Regency Art Hotel website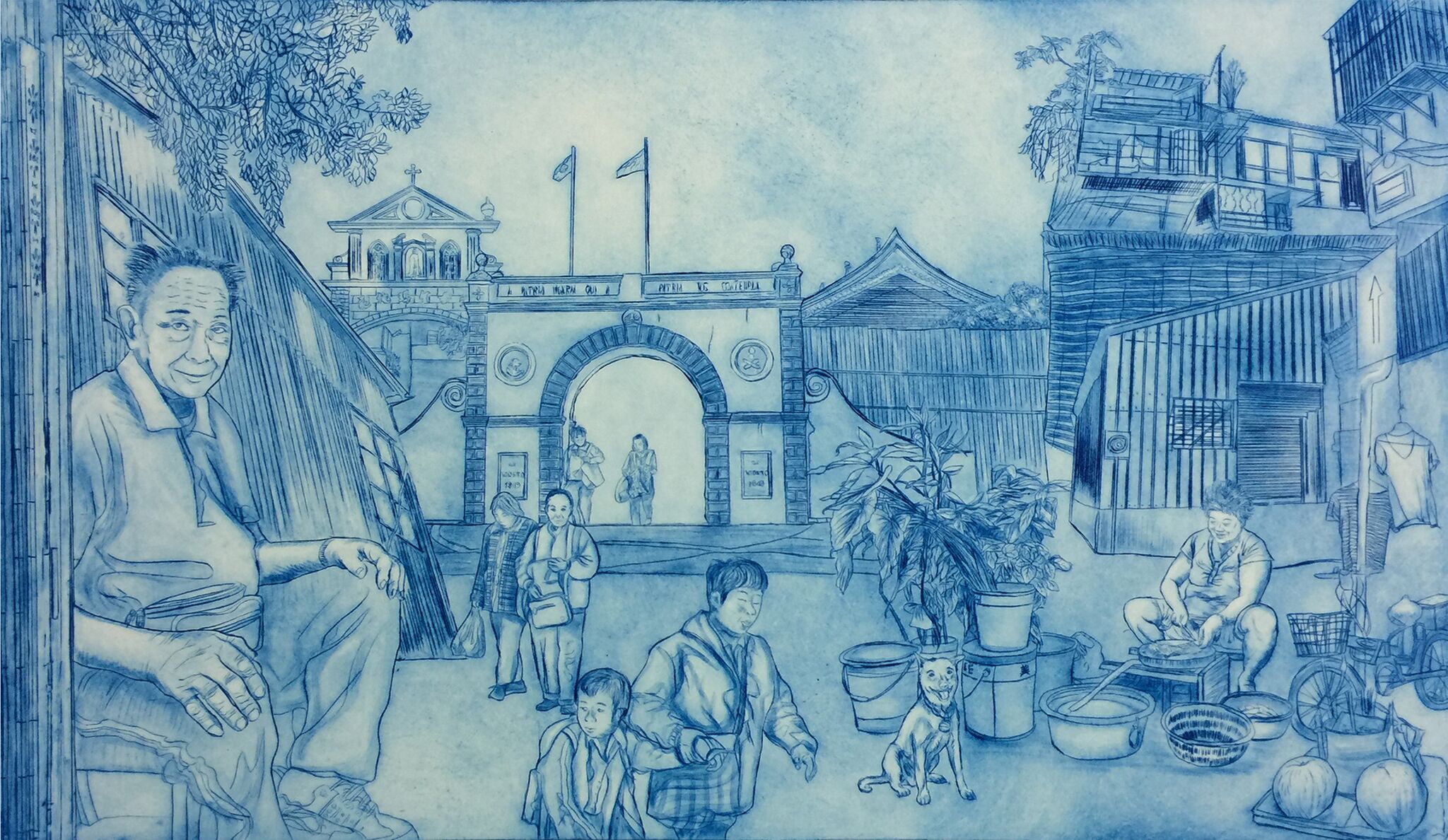 Borderless Arts association is celebrating its 10th anniversary with an art exhibition debuting November 2 with an afternoon cocktail party. There are a total of 16 artworks: 15 from Macau artists and one from a Taiwanese artist. Taipa Village is a venue sponsor and the exhibition will be open to the public until the end of November.
When: November 2–30, 2018
Where: Taipa Village Art Space, 10 Rua Dos Clerigos, Taipa
How much: Free admission
For further queries, please feel free to contact the organizer by emailing [email protected] or take a look on their Facebook page, or the event's Facebook page
Tags