The excitement is building as the latest addition to the MGM portfolio in China is slowly being unveiled. With its completion date drawing near, the spectacular sight of MGM Cotai will become another significant structure in the city. Designed as the "jewelry box" of Cotai, the magnificent construction is set to be the new landmark for an area of Taipa already known for mega projects. It is the largest property and the first private sector project ever to achieve the China Green Building (Macau) Design Label Certification.
From the intricate layering, striking colors, distinct shapes and sizes of the stacked jewelry boxes, there is a certain sophistication that impresses onlookers at first sight. At more than four million square feet, MGM Cotai will have over approximately 1,400 rooms with diverse offerings ranging from Asia's first dynamic theater, the Spectacle, to innovative culinary, retail, and family-friendly offerings for international visitors and locals alike.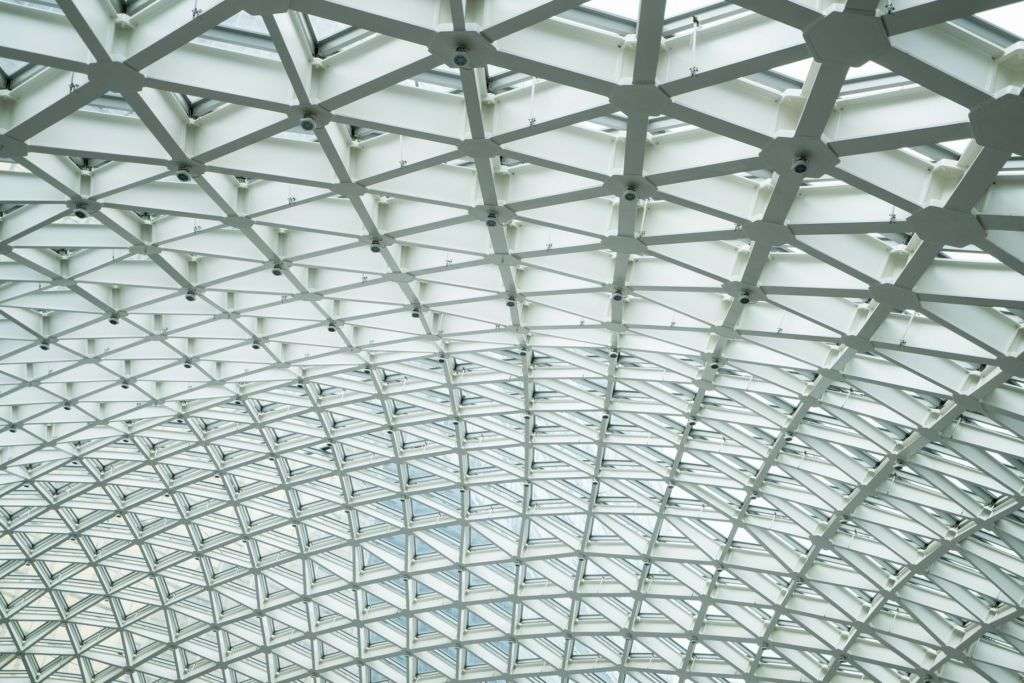 DISTINCTIVE DESIGN
Macau has already established itself as a playground of astounding architectural innovations. The grand design of MGM Cotai was rooted in the desire to build an architecturally compelling pair of towers inspired by the local culture. Beginning with the recognizable three-tiered form of the MGM Macau tower, the stacked boxes of each tower have been shuffled and cantilevered to create a single modern sculptural form. Through the creative use of immaculate Chinese decorative imagery for the facade expression, the abstract composition effortlessly brings to life a grand and vibrant representation of Chinese jewelry boxes, MGM's recognizable gold tones and extraordinary architecture in Macau.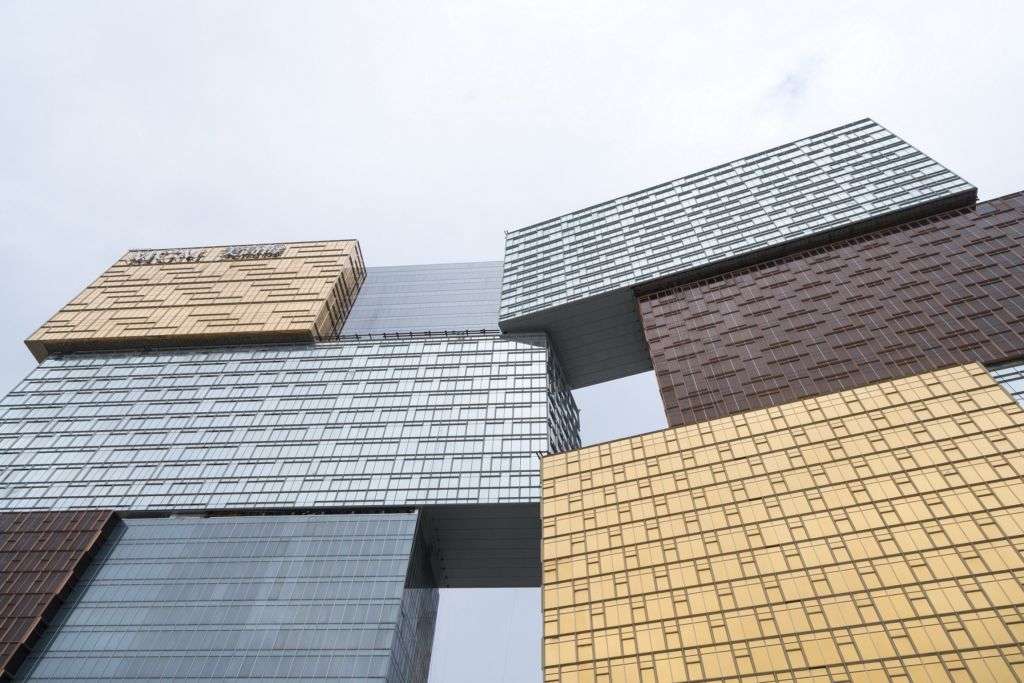 Mr. Jim Murren, Chairperson and Executive Director of MGM China Holdings Limited says:
"MGM COTAI is already emerging as an architectural icon and the talented designers who have helped us create it are making a great contribution to Macau. Our company is synonymous with entertainment and the resort's diverse offerings and design elements, like treasured jewels in a jewelry box, complement each other yet follow a central concept of class, quality, and excitement, creating extraordinary experiences for our guests."
"From the outset, we wanted to design a structure that would really stand out on the skyline," says Mr. John Bushell, design principal at Kohn Pedersen Fox (KPF), the New York and London-based design architect firm appointed for this project:
"We wanted to build something of the highest architectural quality that is also a place for people to have fun! By utilizing a composition of similar elements and openings between the building, we created a mountain landscape-like structure that allows a variety of interpretations. The outside is striking both in daylight and at night, with lots of dramatic spatial experiences within. The two different hotels and an exclusive mansion all form part of a single distinctive unified composition."
Making a mark as the epicenter of entertainment lies in the dynamic world of the Spectacle at MGM Cotai. The innovative, multi-dimensional sensory experience is designed to thrill and excite visitors as they shop and stroll in the heart of the complex, connecting MGM Cotai's main lobby directly to shops and restaurants.
Towering above the breathtaking Spectacle experience is a meticulously engineered column-free long-span diagrid structure as long as a soccer field, where the form of the roof has peaks and valleys that allow it to support its own weight. A diagrid is a frame of diagonally intersecting beams.
Building the Spectacle roof was a feat of its own, where a forest of temporary columns, like trees, were first rooted to install digitally-engineered custom nodes which were then interconnected with angular steel to complete the framework. The columns were then removed, revealing a ceiling structure that forms a subtle wave in the sky. The Spectacle was designed to extend over the nearby restaurants and retail outlets, demonstrating the attentiveness of design experts in delivering an immersive and diverse experience that emanates effortless continuity.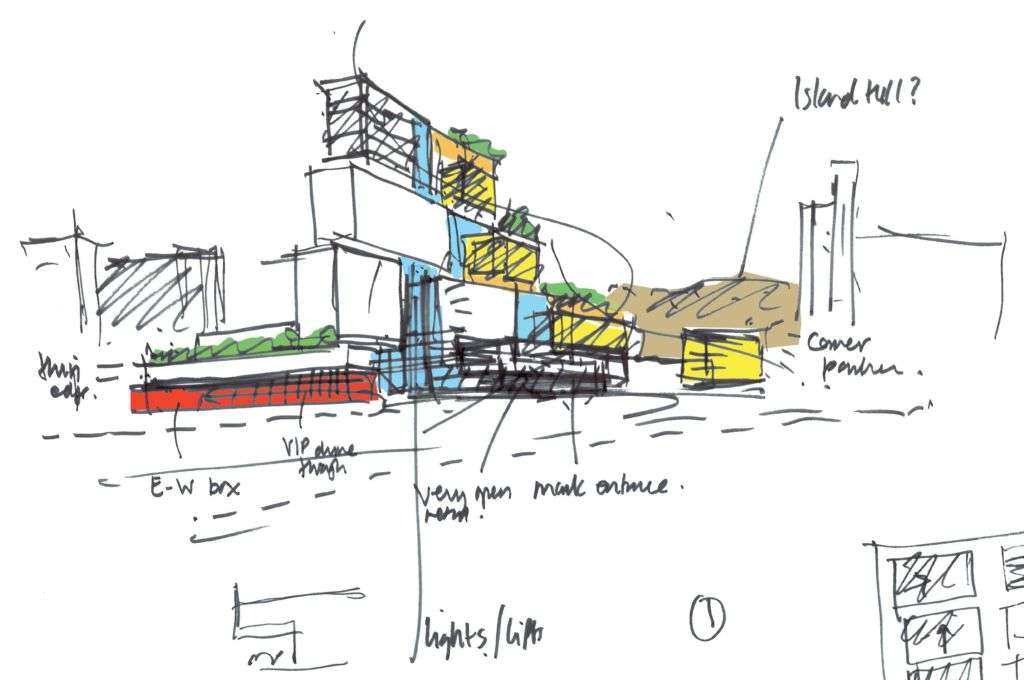 Set to open in the second quarter of 2017, MGM Cotai offers an exceptional architectural experience at night. On the exterior, a subtle and unique light design shines with gold, bronze, and silver undertones which the brand is known for in its architecture in Macau. To achieve this effect, MGM developed an integrated lighting system across all four elevations of the towers, where roughly 60,000 LED fixtures have been placed to wash the surface of the projecting feature fins, creating a beautiful glimmer.
MGM Cotai www.mgmchinaholdings.com
Tags
Related Posts