Web editor and super talented photographer Korlouyeah takes inspiration from locals in Macau, its streets, evolution, and traditions to create meaningful, beautiful, and creative photographs. Focused on Macau and its mixed community, the works of the Macau-born professional perspire talent and mastery. Get to know the man behind the camera as we speak to Korlouyeah about his art and his favorite things about Macau!
We saw your Instagram profile where you post absolutely beautiful photos of Macau and curious to know about the man behind this work! Could you tell us a bit about your background?
My name is Korlouyeah, I work as a website editor and photography is my hobby. I use photography as a diary–a way of recording some interesting pictures and feelings I see every day.
Your photography handle is Korlouyeah. What does it mean?
Korlouyeah is the pinyin of Chinese "可怒也"  This is a catchphrase from a famous Japanese animation "功夫貓黨"(Kyatto Ninden Teyandee). When the protagonist sees something unfair, he usually gets angry and says "Korlouyeah!"  like he's saying "I finally beat the bad guys". This is an animation I liked very much while growing up, so I just started using this nickname, which just stuck.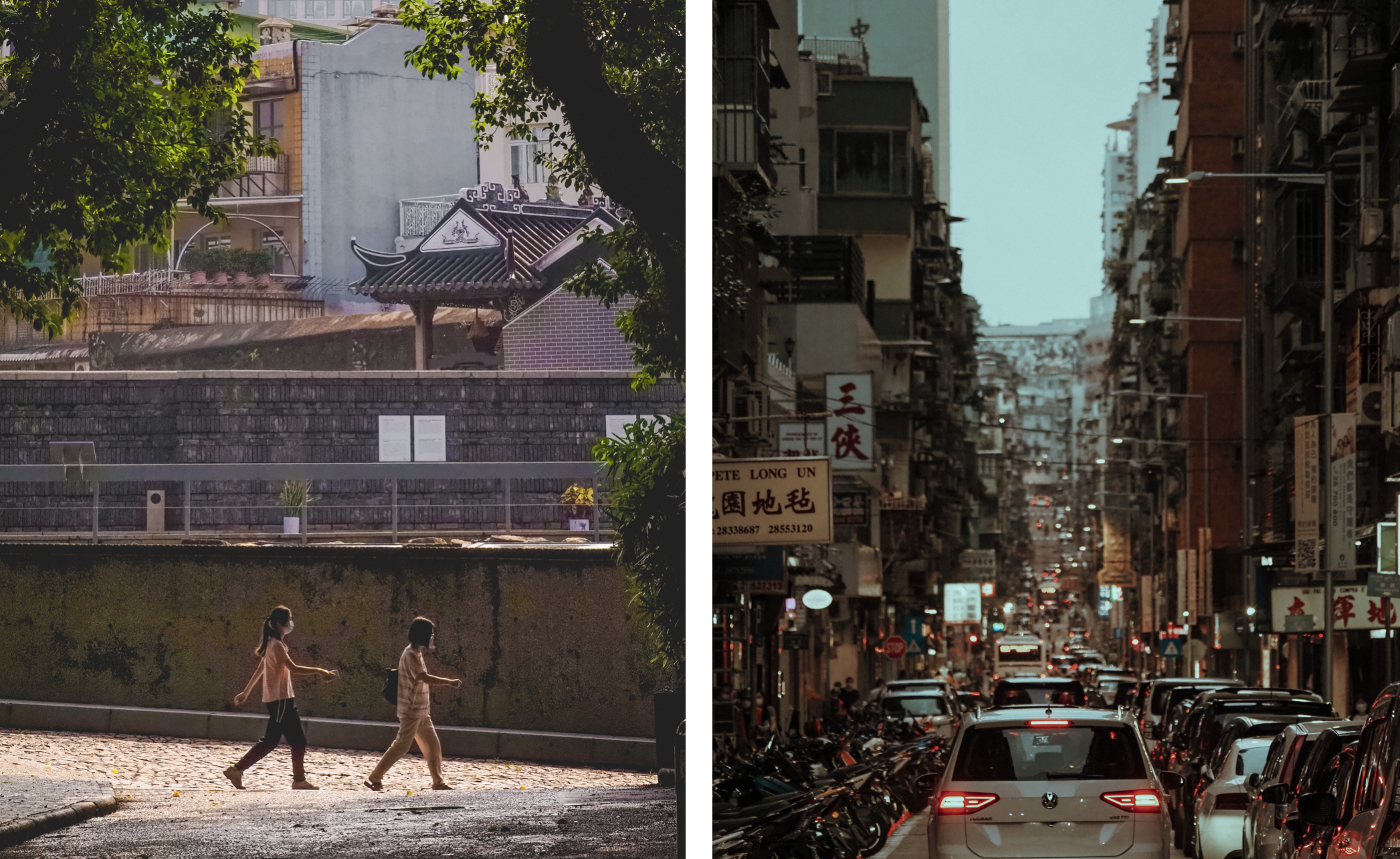 You're based in Macau. How did you find yourself in Macau? Have you always had a connection with the city, or did you move recently?
I grew up in Macau, experiencing the city's transformation from a leisurely town to today's busy city. There are many touching, happy and sad things about it, and sometimes I take photos to record my feelings.
When did you first get interested in photography? What camera do you use most often?
A long time ago, I bought a second-hand Canon 400D camera and I started enjoying photography. Now I often use an iPhone, but also a RICOH GR3, and a Panasonic Lumix DMC-GM1. Portability is an important criterion when choosing a camera or means of photographing.
What is your process? Do you plan ahead, or is it something spontaneous?
I remember often taking photos without any planning. Sometimes on the way back home. Sometimes wandering the streets during the holidays. Basically, I press the shutter whenever I feel like it.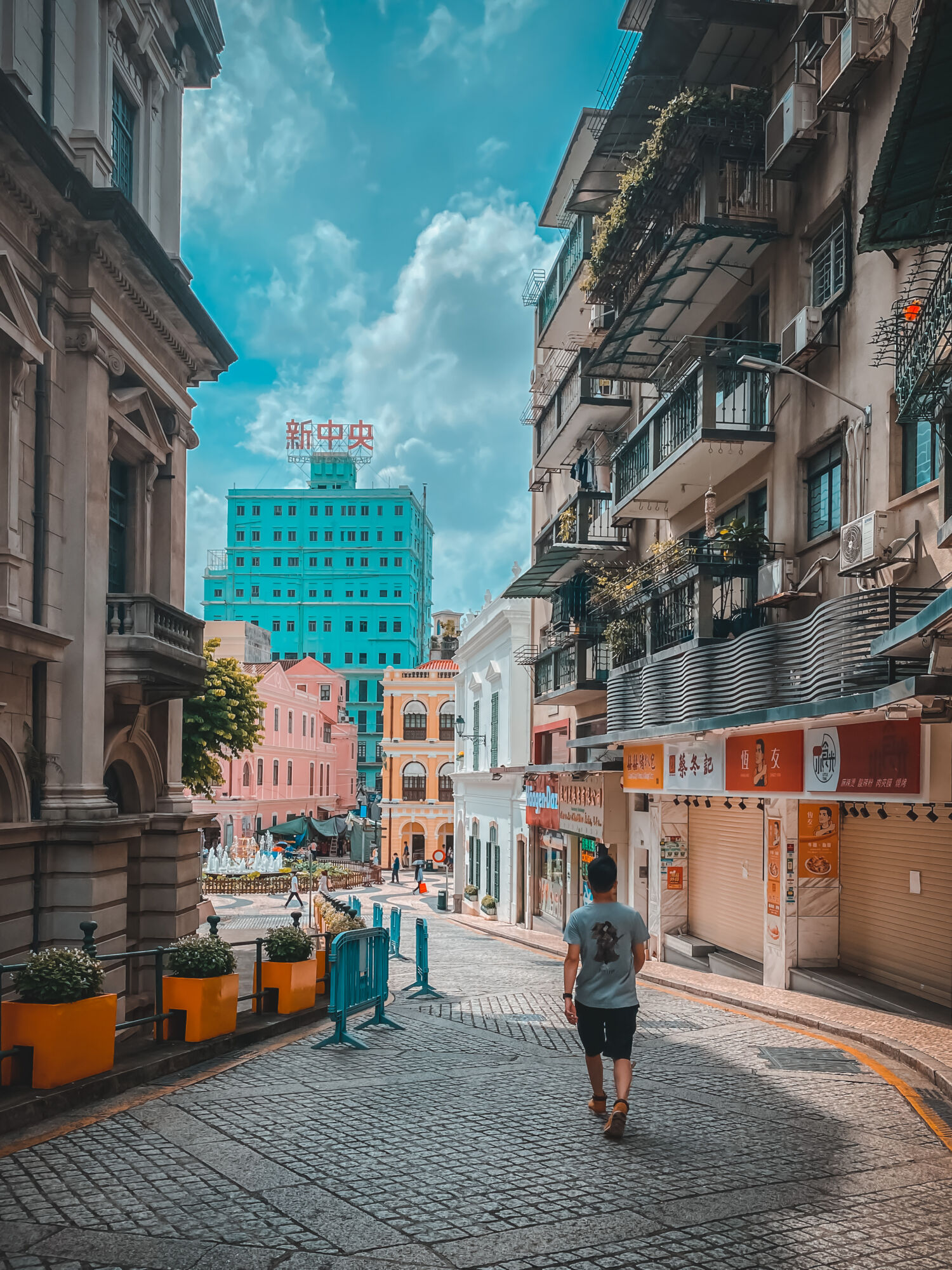 How long does each shot take?
It ranges from 10 minutes to an hour, depending on the subject and other details. I usually don't stay in one place for a long time.
Do you edit your photos? Which editing software or apps do you use most? Do you have a favorite photo you have taken of Macau and why is it your favorite?
I am used to editing photos with the Lightroom app. There is a photo that I like very much, which was taken with the iPhone in June 2020, that street used to be very lively. When the pandemic hit, there were very few people. This photo was taken by my wife, and you can see my back in it.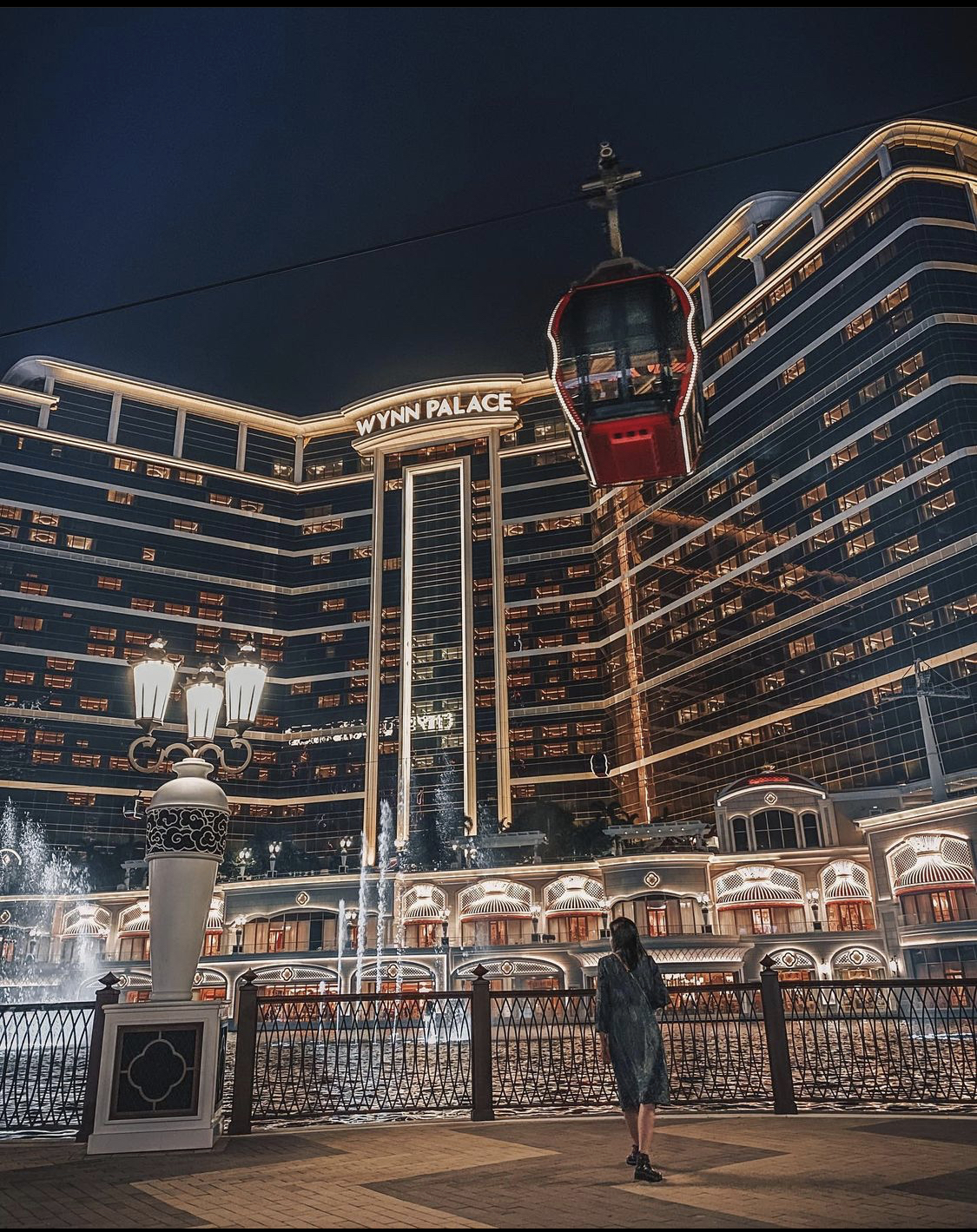 What are your favorite things to photograph? Do you have some favorite spots you like to shoot in Macau?
I like to photograph the streets and humanities of Macau, especially around Freguesia de Santo António (places such as Tap Seac, Rua de Afonso de Albuquerque, Mercado Vermelho, Cinema Alegria), places where I pass by every day.
How does Macau inspire you and the photos you take?
Macau is an interesting city. Sometimes, when you look to your right, there's a temple, at your left, a church, then there's a local old man in traditional Chinese clothes, and on the other side, a tourist in fashionable clothes (see photos below). I like to shoot these because this is characteristic of Macau. My photos are filled with Chinese elements, some Western ones, but also a mixture of both.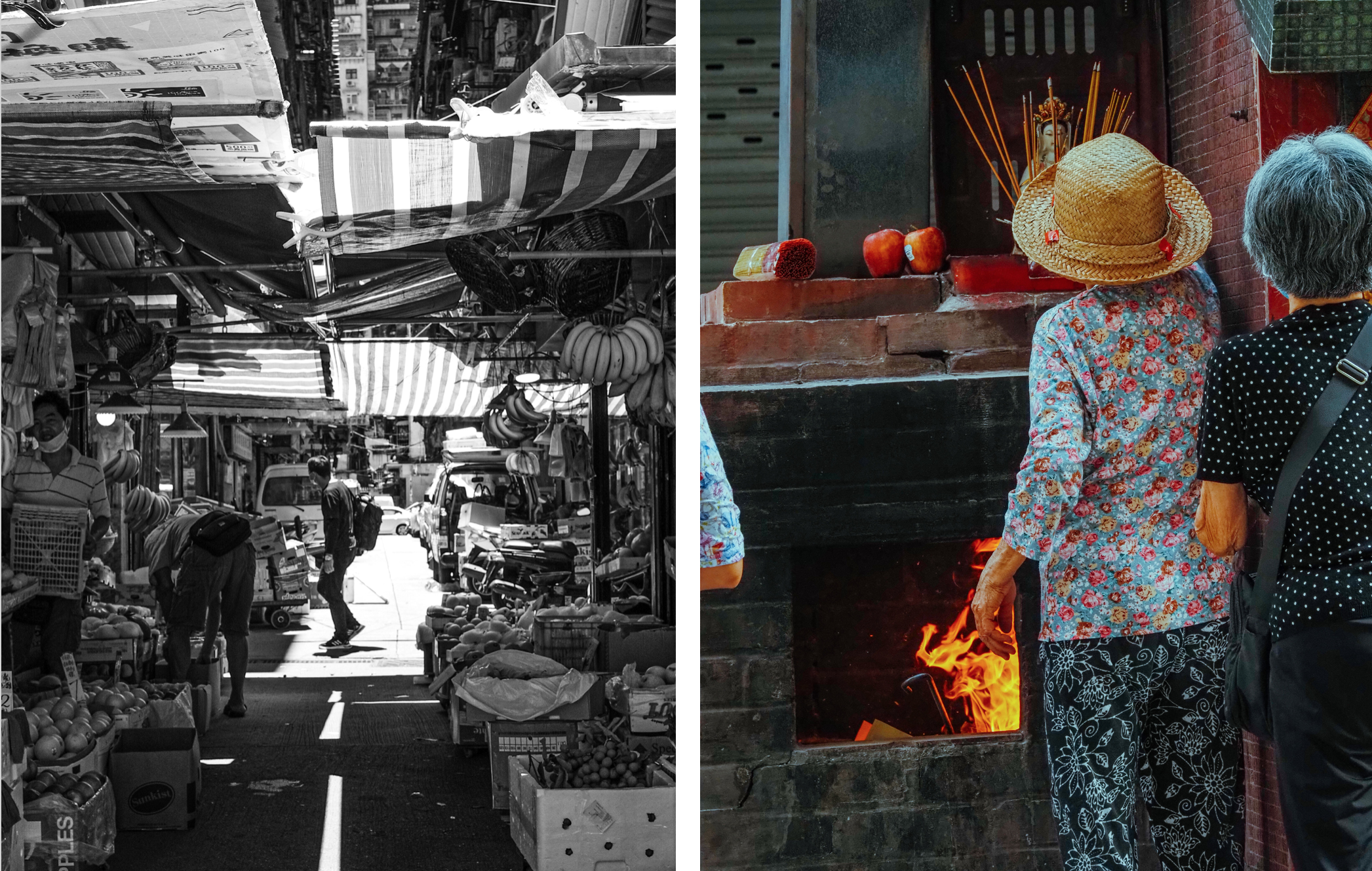 What are your favorite things to do in Macau?
Photography, of course, but I also like to play mobile games (Clash Royale). I do so to relax, but I become quite excited doing so, especially fighting in the game. Just like with photography: when I press the shutter, I feel nervous and happy at the same time.
What food and restaurants do you enjoy the most?
I prefer Chinese foods, especially 肉餅 (meatloaf) and 咕嚕肉 (sweet and sour pork). These are my favorites, but I like to enjoy the peace and music of Western restaurants–I know it's contradictory (laughs).
Also read: Instagram Accounts With Beautiful Macau Photography
---
To get in touch with the artist and know more about his work, check his Instagram page @korlouyeah
Tags
Related Posts