Melting Memories, by Refik Anadol
Art Macao has achieved the seemingly impossible mission of bringing together the bold, the enigmatic and the contemplative all in one city. This groundbreaking event has marked an important cultural milestone in the region. Art Macao has established an inimitable connection with both the local and international art communities and audience. With a globally diverse line-up of exhibitions, installations, and activities, the six-month mega affair showcases the finest works from Asia and beyond. The incredible range of artwork from medium, scale, and content marks a very exciting moment for Macau and the region.
The veritable air of creativity as you stroll along resort properties of which Macau is prominently known for is awe-inspiring. A trip to the museum is even more exhilarating and public spaces burst with art of all forms. All you have to do is keep your eyes open and slowly explore the city while appreciating the masterpiece creations of some of the most prestigious artists in the region and around the world. Make your journey around the creative city memorable and spark your imagination. Explore these 10 works of art from artists who have mastered their chosen medium and continues to inspire and provoke our creative mind and spirit.
Refik Anadol 
Amongst all the impressive and innovative pieces, there are a million reasons why Refik Anadol's Melting Memories (see featured image), part of the "Wynn – Garden of Earthly Delights" exhibition at the equally iconic space of Wynn Palace reigns on top of this list. One of the most prolific artists of today, Anadol might wear many caps as a director and co-founder of Antilop but his creative talent radiates magnanimously. Having amassed a tremendous and loyal following evident on social media, his cutting-edge work fascinates and captivates art enthusiasts and passive bystanders at just a glance.
He encapsulates humanity, technology, and art as a single form having worked on the exploration of the space among digital and physical entities by creating a hybrid relationship between architecture and media arts with machine intelligence. He now resides in Los Angeles, California and works at UCLA's Department of Design Media Arts. This artist continues to break barriers with Antilop by delivering intersecting mediums of audio-visual performances, moving images and interactive installations. Stand in front of this spectacular artwork and feel a sense of time and space that will grip the core of your being.
When: June 6–October 6, 2019
Where: Wynn Palace, Avenida Da Nave Desportiva, Macau
Shinmura Norito 
There is an intricate beauty in the simplicity of nature and patterns that often leave us breathless. Born in Yamaguchi Prefecture, Norito Shinmura had a glorious journey in the design world. Having crafted his own signature style, the versatile artist graduated from Osaka Designer Academy before joining the Makoto Matsunaga Design Office. He eventually established the Shinmura Design Office in 2019 and continues to advocate for art and culture.
Raised as the eighth of eight brothers in a fisherman's home, he was struck by the charm of a poster at school and this inspired his venture into the design world. (※) "Graphic Trial" is his experimental attempt to discover the relationship between graphic design and printed expression. His endeavor to seek and try new expressions through experiments allows him to stand apart from the rest in his field. This poster (shown in picture above) is part of the "Exhibitions Organized by Foreign Consulates" event where consulates of Italy, Belgium, Japan, Hungary and Portugal in Hong Kong and Macau join forces to present a set of amazing, new, contemporary art pieces for all to enjoy for free all over the city.
When: June 19–September 22, 2019
Where: Tap Seac Gallery, Cultural Affairs Bureau, Praca Do Tap Seac, Macau
Sam Francis 
The paintings of Sam Francis reverberate with a unique and artistically abstract energy that has surpassed prominence even after his death. Wynn Macau takes pride in showcasing some of his collected works and prized creations as part of the "Wynn – Garden of Earthly Delights" exhibition. The American artist was known for his exuberantly colorful, large-scale abstract paintings. His extraordinary style connected diverse elements and philosophies that were initially influenced by the work of abstract expressionists and eventually by the work of Jackson Pollock.
Sam Francis is credited with helping secure international recognition for postwar American painting. His work can be found in international museum collections including those of The Metropolitan Museum of Art, The Museum of Modern Art, New York, The Kunstmuseum Basel, the Idemitsu Museum of Arts, Tokyo, and the Centre Pompidou-Musee National d'Art Moderne, Paris. Having once quoted saying, 'The role of the artist is to create the cosmos for man', his ethos is palpable in the form, shape and shade of his works. You'll recognize the kaleidoscope of colors provides the perfect balance to the white canvas giving a nod to Japanese influence and perception. An amalgamation of inspirations and influences, these paintings will certainly shroud your mind if not your heart.
When: June 6–October 6, 2019
Where: Wynn Palace, Rua Cidade De Sintra, NAPE
Chen Zhifo 
The most common forms of natural beauty transported into a work of art and amplified by Chen Zhifo at Macao Museum of Art should definitely be seen in physical form and appreciated. The notable Chinese artist whose meticulous style granted him the recognition as a pioneer of the Chinese arts and crafts of the 20th century certainly deserves a visit and praise. His teaching of modern art craft paved the way for the decorative style of graphic art and lauded in a time of greatness.
Explore his works that are just not elegant and bright but also graceful and charming at the "Quietness and Clarity: Works of Chen Zhifo from the Collection of the Nanjing Museum" exhibition. Chen Zhifo was a true trailblazer of his time by using creative patterns with an embellished flair. You'll find flower-and-bird paintings, sketches, as well as materials used in different periods in this exhibition that appropriately introduces his art in a comprehensive way. Be inspired by his creations and find the meaning of art in your life at your own pace.
When: August 24–November 17, 2019
Where: Macao Museum of Art (MAM), Avenida Xian Xing Hai, NAPE
Caroline Cheng 
A striking but deceptively decorative piece at first glance. What could it be? This traditional dress that seems to levitate under the light brings a sense of nostalgia such as in a Chinese period drama. It dazzles and bewitches beholders and once you look closely, you'll be blown away by the thousands of thumb-sized butterflies. The intricacy and creativity are simply extraordinary. The butterfly dress by internationally-acclaimed artist Caroline Cheng is one of the works going on show at "All That's Gold Does Glitter – An Exhibition of Glamorous Ceramics" at properties of Sands China Ltd.
Once upon a time, Macau played a pivotal role in the international ceramics trade as a major gateway with China marching on as the biggest contributor of ceramics to the world. Cheng assimilates values that emphasize cultural history, excellent craftsmanship and, most importantly, to be able to innovate in terms of content or method, as manifested in her Prosperity series of butterfly dresses. Her devotion to championing ceramics in China is an inspiration to all, and as Executive Director of The Pottery Workshop and Yi Design, Caroline has made an indelible mark on the international art scene. As a well-known ceramic artist, designer, and curator, she has already established reputable studios in Hong Kong, Shanghai, Jingdezhen, and Dali and her works are collected by The British Museum, Boston Museum of Fine Art, and more abroad.
When: June 8–October 9, 2019
Where: The Venetian Macao, Estrada Da Baia De Nossa Senhora Da Esperanca, Cotai
The Parisian Macao, Estrada Do Istmo, Lote 3, Cotai
Sands Macao Hotel, 203 Largo De Monte Carlo, Macau
Four Seasons Hotel Macao, Estrada Da Baía De Nossa Senhora Da Esperança, Taipa
Jennifer Wen Ma 
Jennifer Wen Ma spans the many domains of art as a highly acclaimed visual artist. Her interdisciplinary practice encompasses multifaceted media such as installation, drawing, video, public art, design, performance, and theater. One of the most inspiring women of her generation, Ma has even received an Emmy award for her role as a core creative-team-member of the Beijing Olympics opening ceremony.
It's hard to miss her incredible large scale installation entitled "A Metamorphosis: No End to End" prominently positioned at Spectacle. The magnificent metal structure commands attention and bewilderment from guests and spectators. Jennifer is no stranger to such grandeur with a string of accomplishments including the design of an installation opera for Lincoln Center Festival in New York, acting as a visual designer, librettist, and the opera director. Her Macau masterpiece proves not just her skill and talent as a creative but also puts her ability to incorporate heritage and tradition while ensuring a unique and immersive experience with a work of art is exceptionally delivered. The honey-combed layers of "A Metamorphosis: No End to End" is reminiscent with that of the traditional Chinese art of accordion paper lantern-making radiating a romantic tribute to a rich culture of artistry.
When: June 7–October 20, 2019
Where: MGM Cotai, Avenida Da Nave Desportiva, Cotai
Andy Warhol
A leading figure of the supreme visual art movement that brought pop art to life, Andy Warhol is a legendary artist and his legacy lives on to this day. His work of art is truly something that shouldn't be missed at Art Macao. Renowned for his fascination with iconic public figures such as Marilyn Monroe, Elvis, Muhammad Ali, and even Mao Zedong, he has immortalized a significant part of popular culture in world history.
And who doesn't remember Grace Kelly's fairytale journey from Hollywood to royalty? In 1955, Grace Kelly met Prince Rainier III and by 1956, they were married! And while Andy Warhol painted her only two years after her tragic death, it was indeed a monumental work of art. The talented artist completed the work for the fundraiser of the Institute of Contemporary Art at the University of Pennsylvania, the establishment having a special meaning to both Warhol and Kelly. The inspirational woman is a certified symbol of style, class, and talent and to gaze at Andy Warhol's depiction of her is even more breathtaking. It's the first time for this silkscreen print to be displayed outside of the Prince's Palace of Monaco. This print is one of many artworks and other effects part of the "From Hollywood to Monaco – Artists' Tributes" exhibition dedicated to Grace Kelly.
When: May 16–August 28, 2019
Where: Galaxy Macau, Estrada Da Baía De Nossa Senhora Da Esperança, Cotai
Edoardo Tresoldi 
Set in the magnificent Wynn Palace is Edoardo Tresoldi's Sacral. The 32-year-old artist is a brilliant figure in the art scene having transcended various creative arenas of cinema, music, scenography, and sculpture.
The divergency of his art visions continues to fascinate and intrigue. He performs public space interventions, focusing his research on genius loci and the study of landscape elements. The Sacral is worth a visit as it probes the transparency of mesh and with industrial materials to eclipse the time-space dimension and narrate a dialogue between art and the world. The visual production blends classical and modern language ushering a strong contemporary presence that moves the physical and mental aspect of being. See Sacral among other artworks at the "Wynn – Garden of Earthly Delights" exhibition.
When: June 6–October 6, 2019
Where: Wynn Palace, Avenida Da Nave Desportiva, Macau
Gabrielle Wambaugh 
Gabrielle Wambaugh weaves magic with three-dimensional art. Born in 1963, the French artist lives and works in Paris. Having obtained a degree in fine art at the Ecole Nationale Supérieure des Beaux-arts, her mastery of ceramic sculpture is truly remarkable and must not be missed at the charming location of Riviera Hotel, Macau.
Her colorful career has seen Wambaugh evolve in her technique and style. It takes great courage to explore different forms and states when it comes to the fluidity of ceramic. She adds patterns and striking elements that delves into the relationship between space and interspace at an exhibition of her works called "Interspace". What is astounding is that her ceramic sculptures evoke elasticity and plasticity that is the complete opposite of her base medium signifying great hardness and strength. In a way, it allows onlookers to reflect on the contrasting versions of themselves.
When: June 8–October 15, 2019
Where: Riviera Hotel, 7-13 Rua do Comendador Kou Ho Neng, Macau
Benoit + Bo
Benoit+Bo hopes to merge opposite cultural dialogues and artistic languages with Bo from China and Benoit from France. They wish to create a contemporary art landscape that integrates the cultures of the east and the west. Bold use of different elements of folk art and pop culture link inspirations from life, and express a contemporary vision without boundaries through distinctive colors and different materials.
Put simply, it's an ode to friendship merging asymmetry and harmony together through distinctive colors and different materials. The two creatives met in Tianjin in 2002 and worked together in Paris and Shanghai. Their fascinating work has been exhibited in galleries and art museums in China, France, Belgium, Italy, Spain, Australia and South Korea. The best chance to catch their printed digital artworks is in the magnificent Art Macao "Prosperous years" exhibition.
When: June 16–September 15, 2019
Where: Old Court Building, 459 Avenida Da Praia Grande, Macau
---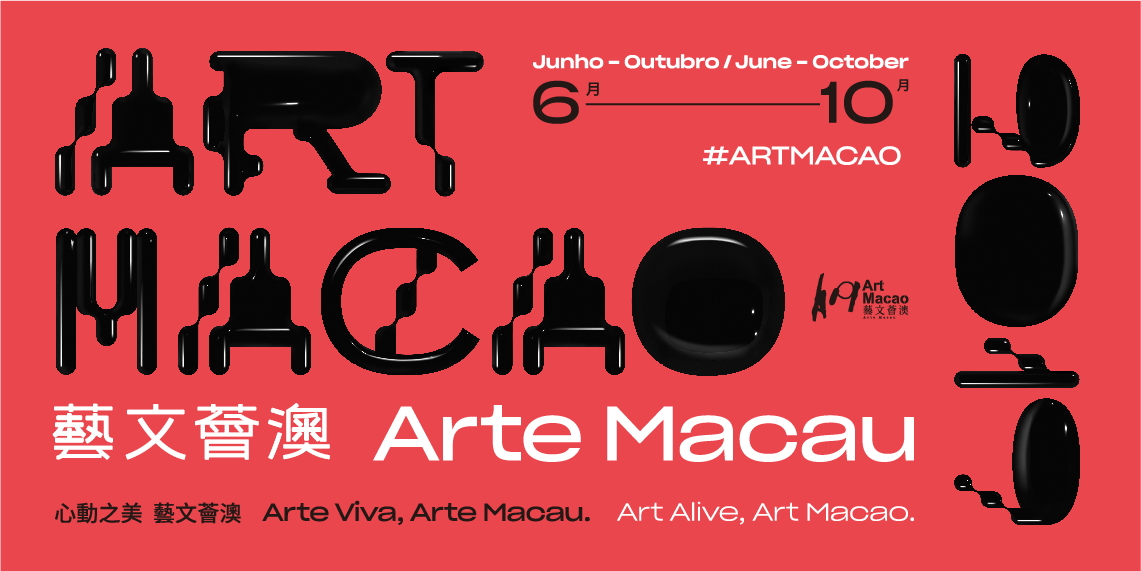 "Art Macao", a six-month mega international arts and culture event is happening from May to October. This grand cultural and artistic festival features a series of artistic events, including a number of international art exhibitions, performances, international youth festivals and visual arts exhibitions of Macau higher education institutions, which form an arts festival of unprecedented scale and offer a new artistic and cultural experience to residents and tourists.
Thematic talks and guided art tours will also be organized, bringing arts close by the community and encouraging the participation of people from all walks of life, offering a long and unforgettable artistic summer for all residents and tourists, while cultivating the humanistic spirit through art and enhancing the cultural landscape of the city.
When: May–October, 2019
Where: Macao Museum of Art, Macao Museum, Mount Fortress, Old Court Building, Anim'Arte Nam Van, and many other venues
How much: Free admission for most activities
For tickets and details, visit the event's website and Facebook page
Tags
Related Posts