Ari Calangi was born in Macau and raised in a musical family. He started singing at the age of seven, had piano and drum lessons at age thirteen, and joined a band when he was sixteen. He received a scholarship to study at the prestigious Berklee College of Music for a year before returning to Macau in 2012. He then began working as a session musician in the Hong Kong music industry. In the summer of 2016, he competed in the mainland China reality series Sing! China, and has been pursuing a career as a singer and songwriter ever since.
What has been one of your most memorable career accomplishments so far and why?
So far, my career milestone can is described by two incidents that happened after I joined Sing! China: The first was when I was lining up at a check-in counter in a Shanghai airport. A married couple in front me recognized me from the singing competition. The husband very excitedly said "My baby girl dances to your music all the time. We watch your performance regularly". Then a small head popped up from the stroller in front of the man and the baby girl looked at me and smiled.
The second incident was when I was at a hotel in Macau, asking directions to a particular store from the information desk. A man standing nearby called out my Chinese name 阿瑞 (A Rui) in his hoarse voice. I looked over and saw that the man was around sixty to seventy years old.  He was with his wife, who was around the same age, and they were both happy to see me. We had a brief conversation, and I left with a happy heart. I consider these two incidents as a milestone because I felt that my performance on the competition had impacted a wide age range of an audience; from toddlers to the elders.
Tell us more about what you are up to in China these days.
Apart from being involved in shows in Hong Kong and Taiwan, at least once every month I will have a show in China. These shows are mostly company events and music shows.  There are also other productions and companies that have gotten me involved in their projects for 2017. I may appear on television a few more times in the coming year.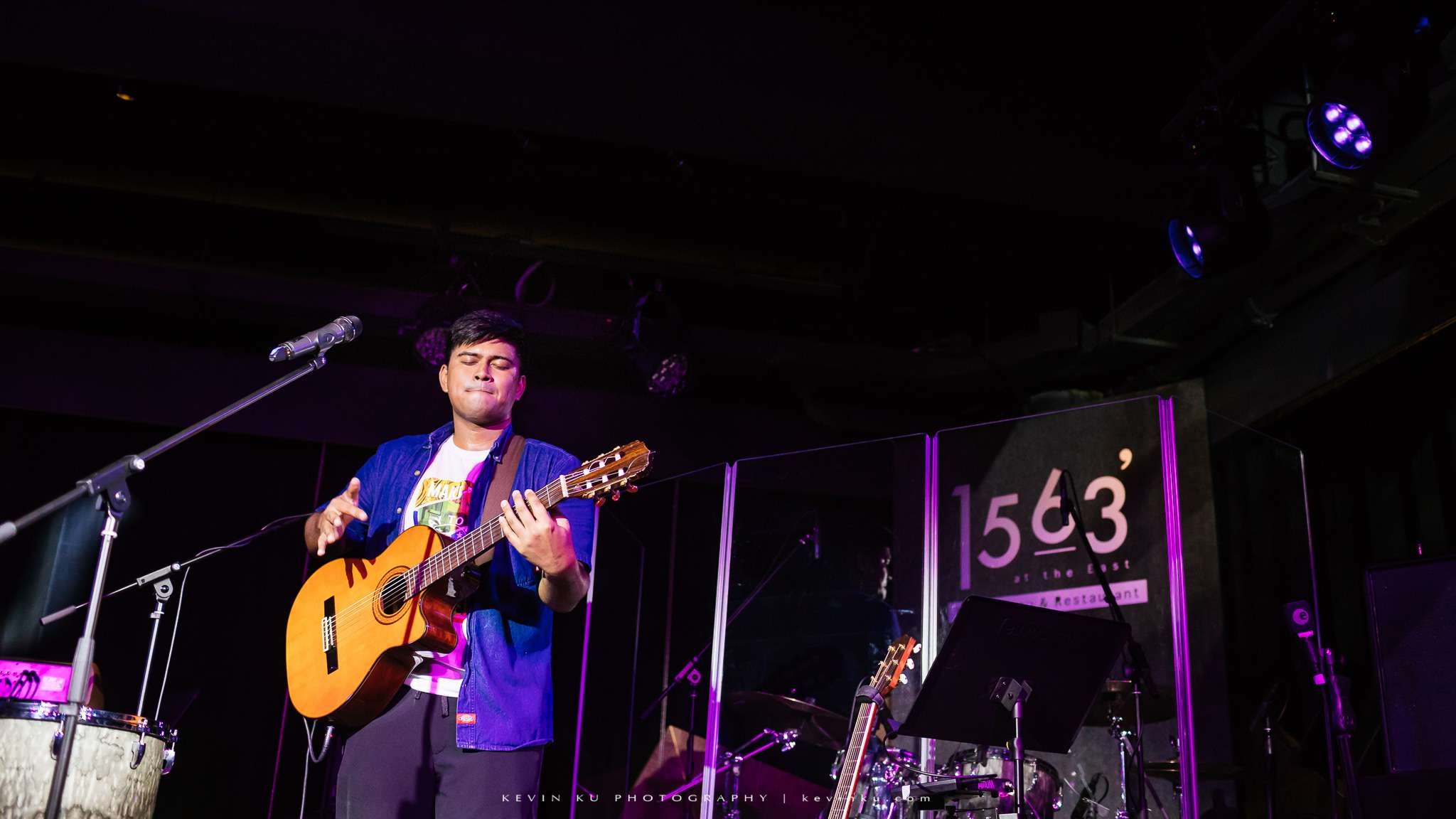 What is your advice to people who are wanting to start out in the music business or build a career as a musician in Macau?

One of the ingredients [needed] is a music scene (both commercial and underground). Hong Kong and Taiwan are the first that come to mind when I think of music scenes that are close to Macau. I would strongly suggest going to events in these places, get to know the musicians, organizers and venue owners and let them know what you are all about. Jam nights are usually a great start. If you are unable to travel to these places frequently, due to lack of finances or available time, then I would suggest making your presence known on social media. This will require a lot of hard work, but will pay off in the end.
What is your ideal weekend in Macau?
If I want to treat myself to a nice weekend in Macau, I'd go to the cinema. I love going to the movies! So far, the UA Galaxy Cinemas is my favorite cinema with the director's club (they refill your popcorn and drink at the push of a button located near your chair's armrest). If I'm in for more of a quiet weekend, I'll go to Macau Tower. I'll eat at their Patisserie on the lower ground floor, snack on their macaroons, and then go to the 4th floor to watch a movie in their cinema!
What's the first place you would recommend to a visitor in Macau?
I would definitely recommend Cunha Street in Taipa (Rua de Cunha). The reason for that is – the food! I wouldn't say it's the best restaurants in town, but it's the best spot that has a collection of a lot of different types of cuisines you can find around Macau.
Follow Ari Calangi on Facebook www.facebook.com/AriCalangi
Tags
Related Posts