"Art is for everybody" – Keith Haring
These words by Keith Haring sum up the experience of this unique exhibition which invites everyone to explore the world of Keith Haring in the first ever Keith Haring Maze to debut in Macau. This fun and interactive take on the artist's visual storytelling will be displayed in a heart-shaped maze reflecting the New York street art culture that has influenced him so much. This exhibition is the brainchild of local Macau designers and Artestar. They invite pop-art fans and people of all ages to get lost in a maze filled with Keith Haring's radiant artwork and immersive multimedia entertainment. Make sure to bring your camera because there will be some Instagram-worthy shots to be snapped for sure!
Bold outlines, explosive colors, and eccentric symbols portraying the message of Love and Peace are trademarks of the legendary American pop artist and social activist. Using New York City as his canvas, his distinct pop-graffiti aesthetics were featured on subways and sidewalks and he was soon catapulted into prominence, with his cartoon imagery, like barking dogs and Mickey Mouse, now recognizable across the world.
Ringing true to his words, the maze in Macau will be an enjoyable experience for everyone. Honoring the subway stations that gave rise to his illustrations, there be a replica of a New York subway right by the entrance. Proceeding further in, the outer walls of the maze display some of his most iconic artworks and sculptures. The quirky lines drawn along the walls of the art space are aesthetically hypnotizing and catchy.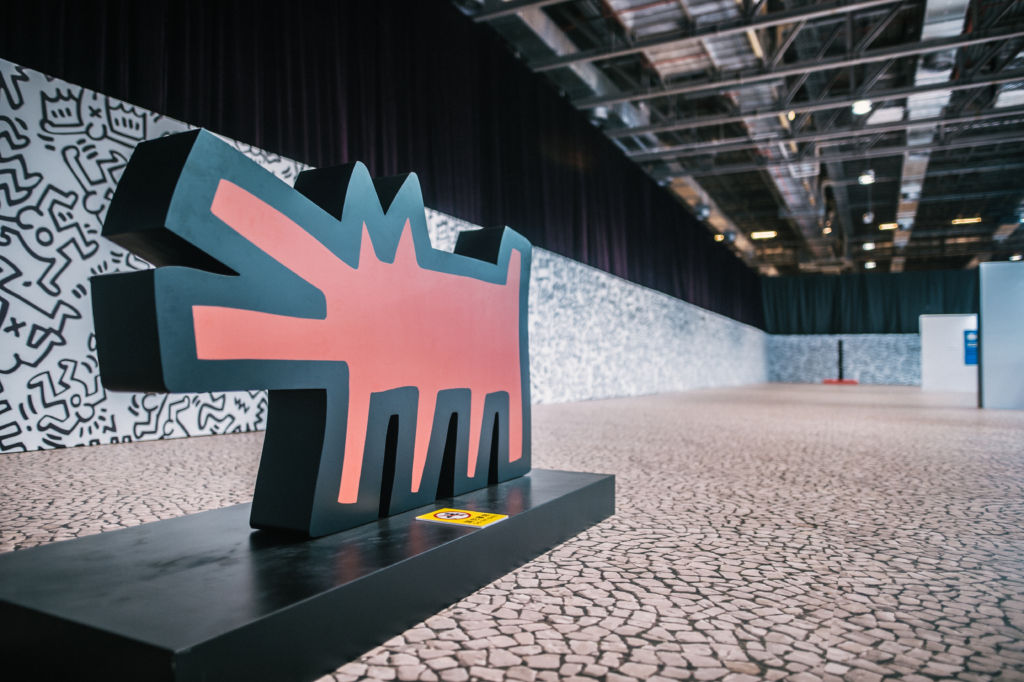 As you enter the maze itself you will experience Keith Haring's work in another dimension. It's a labyrinth you'd be happy to get lost in. The maze features iconic images on 3D reproductions that invite you to touch and play – truly immersing yourself into Keith Haring's world. Multimedia rooms tell a visual story and allow you to move freely at will to create the meaning for yourself.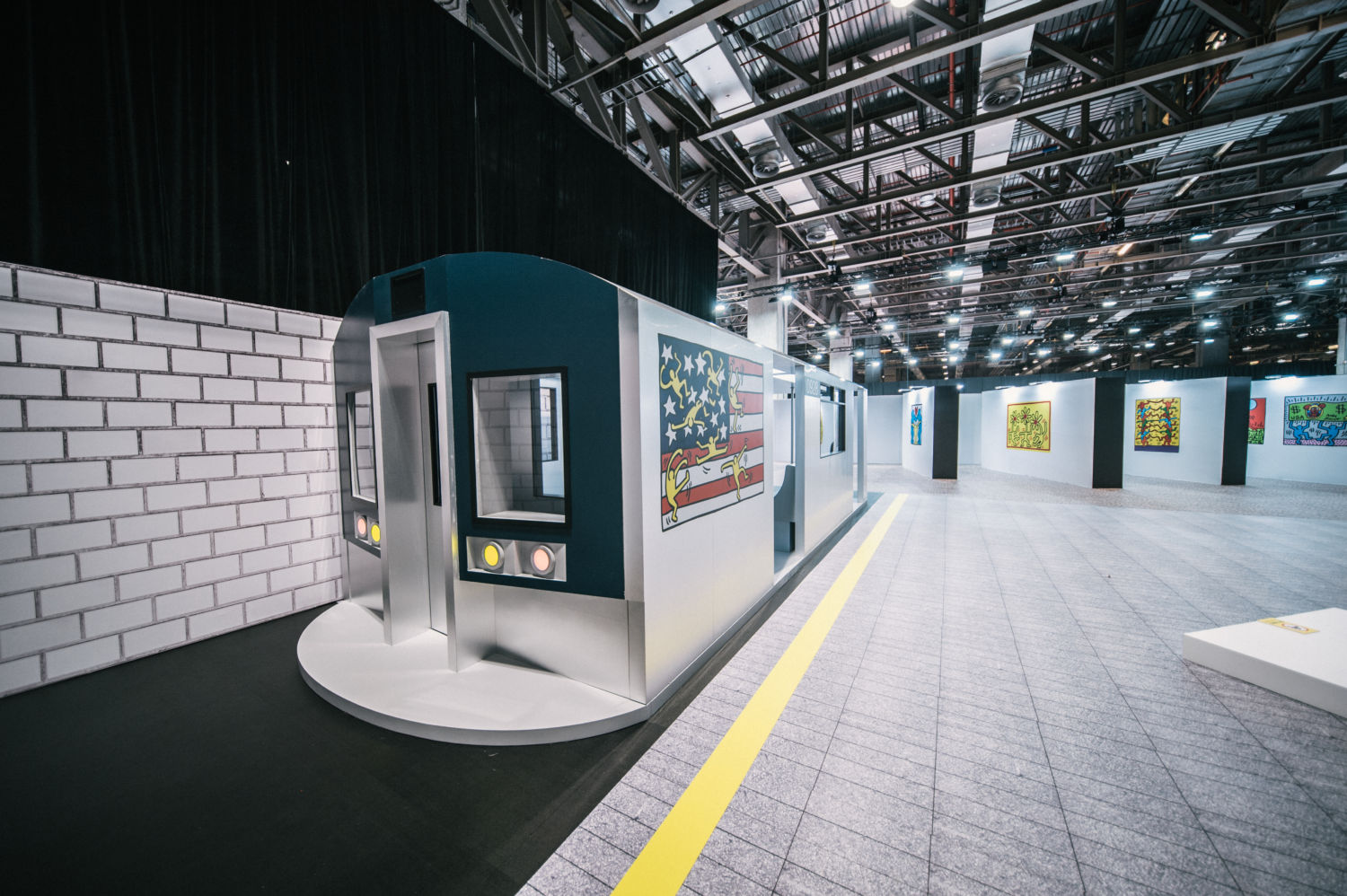 After exploring take a rest and take in the entire maze from a viewing platform specially designed to appreciate the heart-shaped maze in all its entirety, which is an artwork in itself with people wandering inside it all sharing one thing and living in the moment of Keith Haring's idea of Love and Peace.
You can also purchase Keith Haring themed souvenirs designed by Macau-based designers. Great mementos to encourage yourself and people around you to be positive and live in the moment.
---
Come along to visit Keith Haring's first Macau exhibition and the first Keith Haring themed art maze in the world. The artist's work is legendary and this unique pop-art experience will feature interactive games, sculptures, and special edition Macau event souvenirs as well!  The unique pop-art experience will feature interactive games, sculptural renditions of Keith Haring artworks and special edition Macau event souvenirs. The idea of the maze was conceived by local Macau-based designers, working along with Artestar, a New York-based licensing agency representing The Keith Haring Studio and many other prominent artists. As the first Keith Haring themed maze in the world, the event aims to showcase a selection of images which represent Haring's vitality and determination in encouraging people to be positive and live in the moment.
When: 1:00pm–9:00pm, September 28–December 31, 2018
Where: Cotai Expo Hall F, The Venetian Macao, Estrada da Baia de Nossa Senhora da Esperanca, Taipa
How much: MOP $150 per person and can be bought online.
For more information, visit the event's website.
Tags
Related Posts