Street dance is something that you might not associate with Macau. Despite its modern trappings and the draw of the Cotai Strip, there's actually a rousing street dance scene in Macau, and in recent years, it has undergone a boom! We speak to Jarvis Mo, the president of the Macau Youth Street Dance Association, about the street dance culture in Macau, Choreo Kitchen, and his aspirations for the scene in this glimmering city.
Could you tell us more about the "Macau Youth Street Dance Association" and when it started, who's involved?
Macau Youth Street Dance Association was established in 2015. Jarvis Mo, the current president, was one of the members at that time.
How many members does the Macau Youth Street Dance Association have and what are their main roles?
We restructured in 2019. The number of members has reached 198, with 18 major members, including Jarvis, the president, Renee, the chairman, and Jamila, the vice-chairman.
What sort of events or gatherings do you do?
We have regular training every week and provide classes to people who are interested in street dance. In the past, we have held many large-scale events, such as popping jam, FendShenBang choreography competition, Waack One, Choreo Kitchen, and The Clip–a dance video series. Also, we have organized large and small workshops.
Can anyone participate? Do you do regular dance meetups? How can someone new join?
Our activities only entertain members, but it's easy to become a member, and junior members don't need to pay any dues. There are 11 junior street dance classes and five kid classes for members every week. Rebel Z, our training team, will have at least two days of regular training every week.
What kind of dancing background do most of the members have?
Most of the members of this association are mainly street dancers. Among them, there are many kinds of dances, such as Chinese dance, folk dance, contemporary dance, and so on. We mainly promote choreography.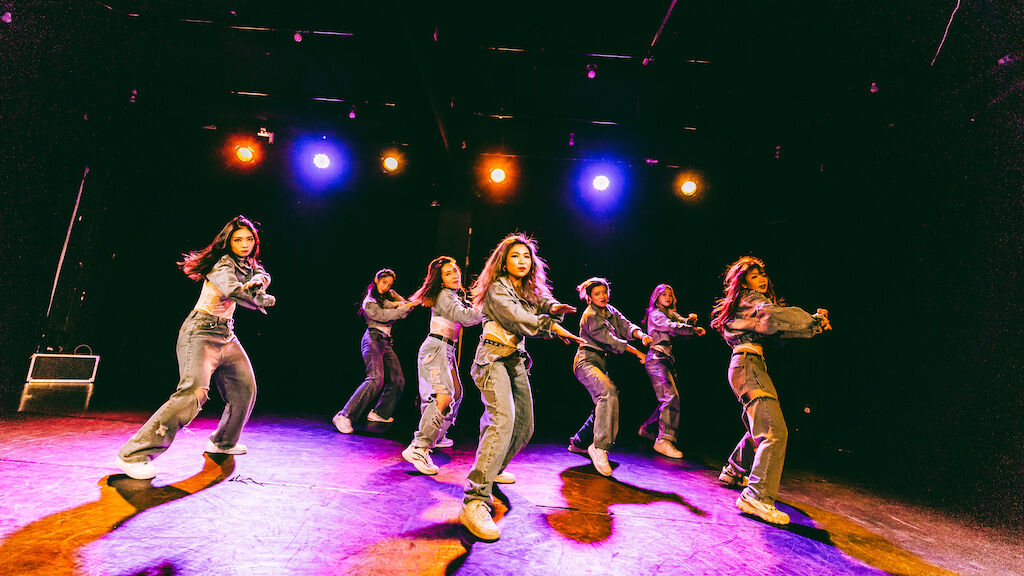 How would you describe the street dance culture in Macau?
Street dance in Macau has a history of 18 to 20 years. People used to dance on the street. About 12 to 13 years ago, street dance studios began to appear. Hip-hop culture was introduced from foreign countries. At that time, the Internet was not so developed which caused the cultural transmission was relatively slow. Therefore, the cultural development of Macau's street dance was slower than that of other regions.
However, in recent years, the Internet in Macau has developed rapidly, getting closer to an international level. In addition, there was only break dance in Macau in the early years. Later on, there were more and more dance styles, such as hip hop, popping, locking, house, and waacking. Nowadays, the development of street dance in Macau is more comprehensive.
People are receptive to street dance than before as well. In the past, street dance was not particularly impressive, because it was dancing on the street which would be considered as something done by badly behaved teenagers. But in recent years, due to the rise of various large-scale street dance competitions and TV shows, people started loving street dance, and now we see the big change of street dancers who are from 3 to 60 years old.
What kind of songs do you usually dance to and why? Who comes up with the choreography?
The four major types of hip hop culture are rapping, DJ'ing, breakdancing, and graffiti. Dance is based on music, so people usually danced with hip hop music. But hip hop has changed due to the development of music. Now we use any music to create pieces. As for choreography, it is usually created by the choreographer who leads the dancer to complete the piece.
You also make video clips for your Youtube channel, can you tell us more about that? Are you planning to make more videos? How long does the process take from deciding on the song, choreography to filming and editing?
The most effective way of dance promotion is nothing more than the Internet for sure and filming is the most direct way for us to let the public see what we are doing. The establishment of a channel will facilitate everything we do and promote it to more communities.
We will make more videos. On the one hand, we will provide more platforms for choreographers; on the other hand, we will let more people see local talents.
Generally, it takes about two to three weeks to prepare a dance video which usually takes about two weeks for the choreographer to choose, arrange and teach the dancers. After that, it usually takes a day to shoot and about one week of editing.
Where are some of your favorite spots to film in Macau and why?
There are a few places for filming in Macau. In general, we often go to several factory buildings to film, where it will not affect other people. A lot of graffiti painted on the walls there provide us with a great feeling.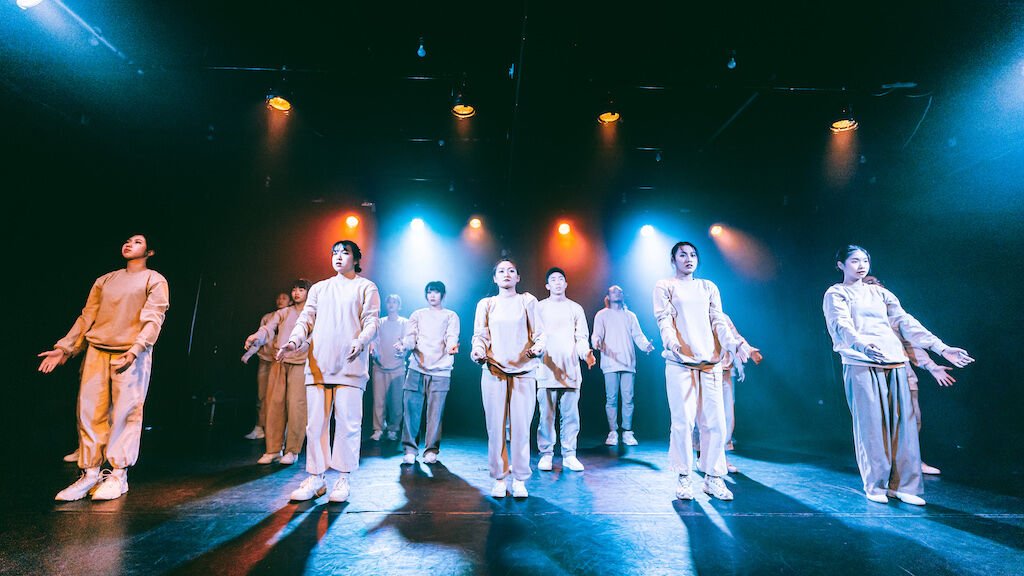 What are the biggest challenges you face as a freelance performer in Macau?
Perhaps the most difficult thing is that Macau does not have a complete entertainment field so dancers can't build their ideal future. Most of them are able to focus on teaching only. In fact, Macau has a small population and relatively few people can dance. This is the biggest challenge we are faced with.
Could you tell us more about the Choreo Kitchen that was held last December? Is this something you would like to do more of? 
Choreo Kitchen is a great leap forward in the street dance field in Macau. It is a great start to showing famous choreographers in Macau and their works to form a finished performance.
In the past, activities were performed by the choreographer and their students, so it may not be able to present 100% of the work. However, the purpose of Choreo Kitchen is a stage to let the choreographers present their creations to the greatest extent. It is also a good activity to unite the choreographers of the whole street dance field in Macau to achieve one thing together. In the future, it will be held once a year, hoping to contribute more to the street dance field. Furthermore, it is live-streamed on the Internet for those who are not present so they can see their pieces. Moreover, all the dance pieces have been filmed and then will be seen by more people on the Internet.
What are your thoughts on Macau's dance scene? How could it be improved?
The development of Macau street dance is becoming more and more mature. We believe that the young people who are now joining this community can raise Macau street dance to a higher level in the future. Therefore, we have been focusing on training young people and kids, giving them the greatest resources to learn and practice. Macau has a good advantage because of the existence of the entertainment and tourist industry. It needs a large number of performers. But in fact, these opportunities are mostly contracted by foreign dancers. We believe that as long as local dancers are stronger and more famous, these opportunities will return to local talents. Macau lacks platforms and practical opportunities for them to improve and perform. We determine to fill in the missing links to let the Macau street dance community develop better.
---
Follow the Macau Youth Street Dance Association on their social media for more updates and mindblowing choreography at @Therebelzcrew, @Rebel_z_base, and @mysda_macao
Check out their Youtube channel for inspiration too
Tags
Related Posts