Let me ask you a question – when it comes to property, how much do you think HKD $3M could buy you here in Macau? In some buildings, the answer would be nothing more than a single car park. In other, older (say 30-40 years) walk-up buildings, you may be able to find a studio or perhaps even a one bedroom, but likely in need of extensive modernization.
Take Your Buck Further
In Australia, on the other hand, your HKD $3M will go much further and get you a brand new two bedroom, two bathroom apartment, with a car park and clubhouse facilities included, and all within a 5-10 minute drive from central Melbourne or Brisbane.
With the recent legislation here in Macau that penalizes locals through additional hefty stamp duties if they wish to buy two or more properties, is it any wonder that those with some spare cash and forward thinking are starting to want more for their money and are investing overseas, with many turning to Australia.
Why Australia you may ask? Well, at the macro level it's politically stable and safe when compared with other countries. There is uncertainty with Brexit in UK, there is sabre-rattling over trade in the US, Thailand has super-high vacancy rates, and there is restrictive ownership legislation in Indonesia, the Philippines, Vietnam. Meanwhile, prices in Hong Kong and Singapore have skyrocketed beyond the reach of many. There are also horror stories closer to home – a fake company held a seminar in Macau recently for Cambodian property and ran off with MOP $5M from Macau buyers, never to be heard of again.
Why Australia?
Australia's economy is going well, trade is strong, it has plenty of natural resources, and it's quite self reliant when it comes to water, raw materials, foodstuffs and the like. The international language of English is spoken, and the quality of its education system is considered one of the highest in the world. And there's a marked population growth, partly through migration (interestingly the highest numbers moving to Australia are from the USA, then there's the Brits and the Chinese.)   
For those in Macau considering buying property down under, the MOP/AUD exchange rate is favorable and Australia's laws are clear, reliable and very protective of buyers. Demand is higher than supply – in the past five years in places like Melbourne and Brisbane prices in these cities and their suburbs have grown a steady 8-10% a year (unlike Macau's roller coaster property scene). Of course, like everywhere it's all about 'location, location, location'.  Developers on the Gold Coast have learned their lessons from oversupply and a subsequent 17% drop in property prices from 2008-2013.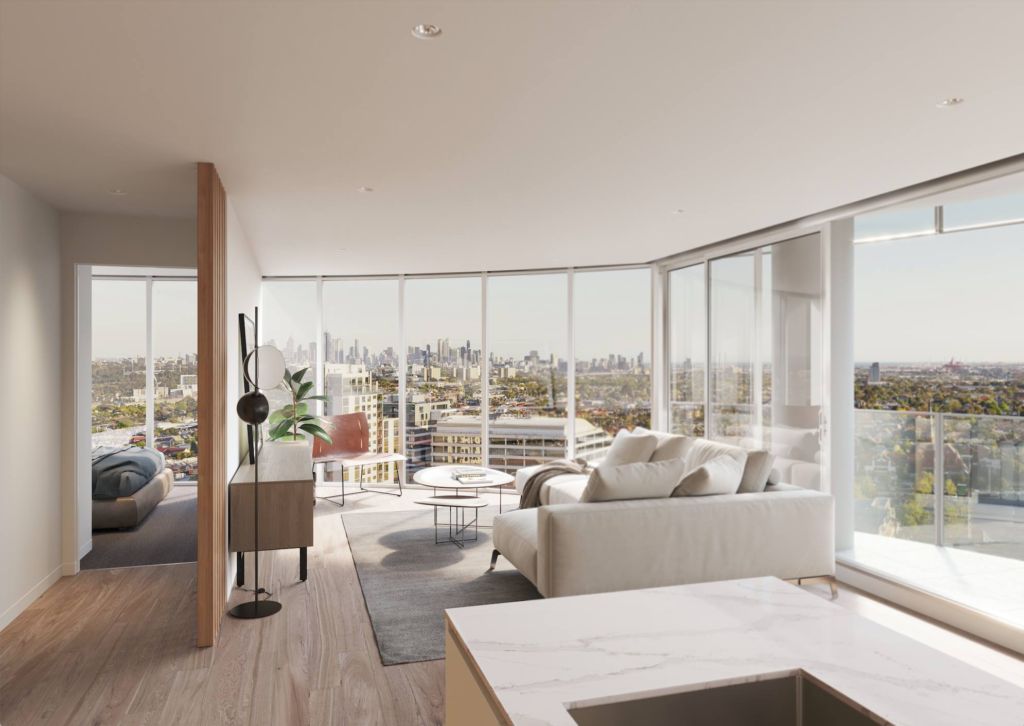 Melbourne Stability 
Year on year, Melbourne's appeal as a residential destination continues to rate among the best, both within Australia and internationally.  The Economist Intelligence Unit ranked Melbourne as the world's most livable city for the seventh consecutive year in 2017 and it was only pipped to the post by Vienna this year. Within 30 years Melbourne is expected to be Australia's largest city, with a 127% increase in population focused on the central business district and inner city suburbs, where major employment centers, superior amenity and education hubs provide critical appeal. This sustained residential growth will create unprecedented demand for properties. All this makes Australia an attractive proposition.
Where to Start?
So how does it work?  Firstly, overseas buyers may only buy first hand or off-plan properties. For the Macau investor, buying off-plan is particularly popular; one can ONLY pay 10% down payment (except Brisbane which requires 20%), and then the remaining 80-90% is needed only when the property is completed, some 16-18 months ahead. The deposit goes to a designated law firm for the development to hold in a trust account. It does not go to the developer. They get their 80/90% after completion of the building and then can apply to the lawyers to receive the original deposit during the passing of the keys.
Ancillary Costs of Purchasing: 
1/ FIRB – Foreign Investment Review Board.  
Any non-Australian investor needs to pay the one off sum of HKD30K, to be approved for purchase
2/ Stamp duty.
10.5% (for Brisbane) to 12.5% (for Melbourne), of the value of property for non-resident buyers (Some developers contribute towards this to help 'sweeten the deal'
3/ Capital gains tax – average 30% of the profit.  
Most Australians and savvy investors use a good accountant to minimize the profit amount, and thereby minimize this tax
4/ Tax on rental income – average 30%.  
Mortgage loan interest, depreciation, repair and maintenance and other property related costs are tax deductible.  
5/ Lawyers fees – under HKD10K.
6/ Agency fees – the developer pays these, the investor pays none.  
Recap
So, to recap, using the purchase of a two bedroom, two bathroom apartment in say River One, Footscray, Melbourne (see details of such a property on www.ambiente.mo, 'overseas'):
Purchase price: HKD $3M + HKD $30K FIRB + HKD $300K stamp duty + approx. HKD $10K lawyer fees. Total = from HKD $3.34M.
For the investor, one and two bedroom-two bathroom, city center apartments are the most popular (most tenants would chose a town house if they want three bedrooms). In the city centers and inner city suburbs, there are a higher percentage of tenants than owners; in downtown Melbourne, for example, 70% are tenants, 30% home owners. The profile of tenant tends to be 18-35 years olds, from university students to white collar workers. Rental yields in Australia are higher than in Macau, at between 4.5-6%.
In Brisbane, rental yields are higher than in any other city in Australia, because house prices there are cheaper.  Milton, a 10 minutes drive from the city is a very popular residential area Inner city suburb of Brisbane. A lot of local Brisbane people like the area because it's convenient, it's a good transport hub, it has plenty of shops and restaurants – not too dissimilar to central Taipa. Rental yields are more like 6-6.5%.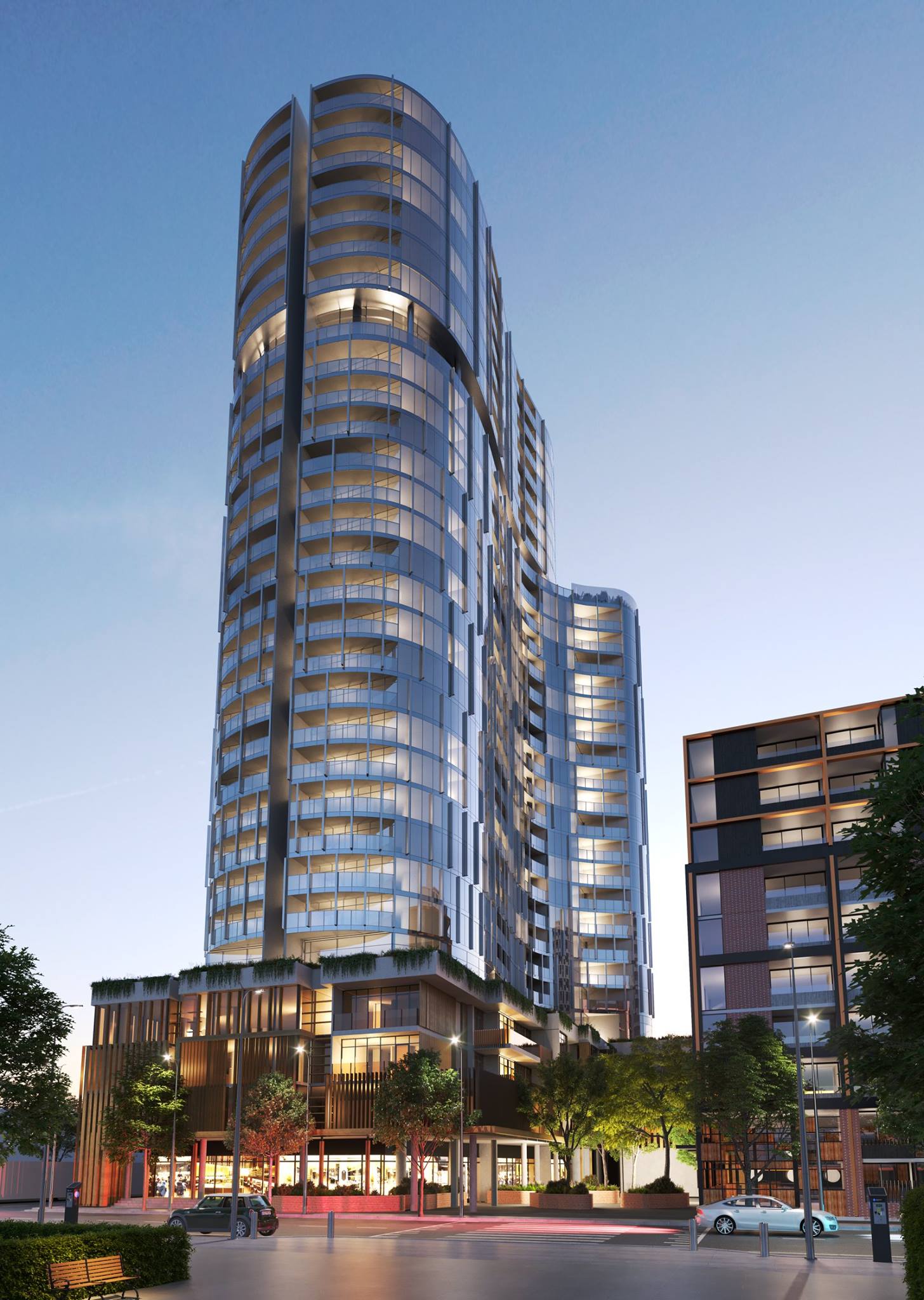 On our River One example at the top of the page, the rent would be approximately HKD $12,500 pm, a yield of 4.5%. Short term rentals such as Airbnb (popular in Australia) and serviced apartments – higher returns of 10-11% can be achieved.
What Else to Note When Buying to Let
In Australia, when you rent out the apartment there are a number of rules and regulations that, unlike in Macau, are very protective of the owner. Every tenant is required to produce documentation to the building property management in support of their 'Credit Rating'. This is a number given out of 100 points. So if a tenant pays late or damages property, they have points deducted and their credit rating drops. Other due diligence is carried out, such as income checks and previous landlord testimonials. Leases are usually for a period of one year, and on a roll over for up to 3 years. A new lease is signed each year. The security deposit is one month, and then one month advance is paid. Interestingly, both the tenant and the owner can terminate the lease by giving three calendar months' notice.
In Australia, by law, the property management company has the right to check a rental apartment on behalf of the owner every six months. Property management fees are 7% of rental income, body corporate fees to cover the shared facilities is around HKD $10-12,000 per year, and this includes water charges and council fees. You are buying a free hold property, and currently there are no death duties.
So as you can see, there are some substantial advantages to investing in property in Australia if Macau has become too pricy and restrictive for you. Do take care always with the location you choose.
At Ambiente we believe in putting our money where our mouth is – we have a specialist on the Ambiente team with a finance background, who can speak from personal experience, having invested in one such development themselves.
---
If you would like to learn more about the opportunities of buying more for your money, please get in touch with us at Suzanne Watkinson.  There are some investment properties that can be seen on their site: www.ambiente.mo/overseas/australia
Ambiente Properties 2F Comercial Infante Building, 17a Rua do Dr. Pedro Jose Lobo, Macau, +853 6622 8541, www.ambiente.mo, [email protected]
*All views expressed are the author's alone
Tags
Related Posts