Getting tired of gifting fattening boxes of chocolate, unecological roses or watching expensive Hollywood movies to celebrate your love on western Valentine's day? Well in China we do things a little differently. Here's an introduction to Chinese Valentine's Day.
Every year on the seventh day of the seventh month on the Chinese calendar, it's said a fairy and an oxherd will meet on a bridge of magpies in the sky – this is the legendary origin of China's version of Valentine's Day.
Niulang and Zhinv are China's Romeo and Juliet, and their story has been passed down as a fairy tale in China for centuries. It is also celebrated as 'Qixi Festival'.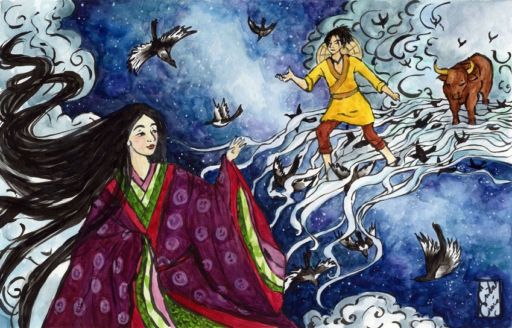 ORIGIN
The story starts with Niulang, a poor but hard-working oxherd, who meets and falls in love with Zhinv, a fairy living in heaven. It's pretty much love at first sight so they tie the knot soon after – but that's when tragedy strikes. Zhinv's mother, the Heavenly Queen, forces Zhinv to split up with Niulang and return to heaven. To keep them apart, the Heavenly Queen separates them with a river of stars, the Milky Way, which only comes together on July 7 on the lunar calendar each year. Touched by this love story, flocks of magpies flew together and formed a bridge to reunite the couple and enable them to cross to one another. Thus, nowadays, a pair of magpies symbolizes conjugal happiness and faithfulness in modern China. Niulang and Zhinv's romance has been adapted into books and televsion series, and has become a generation's childhood memory.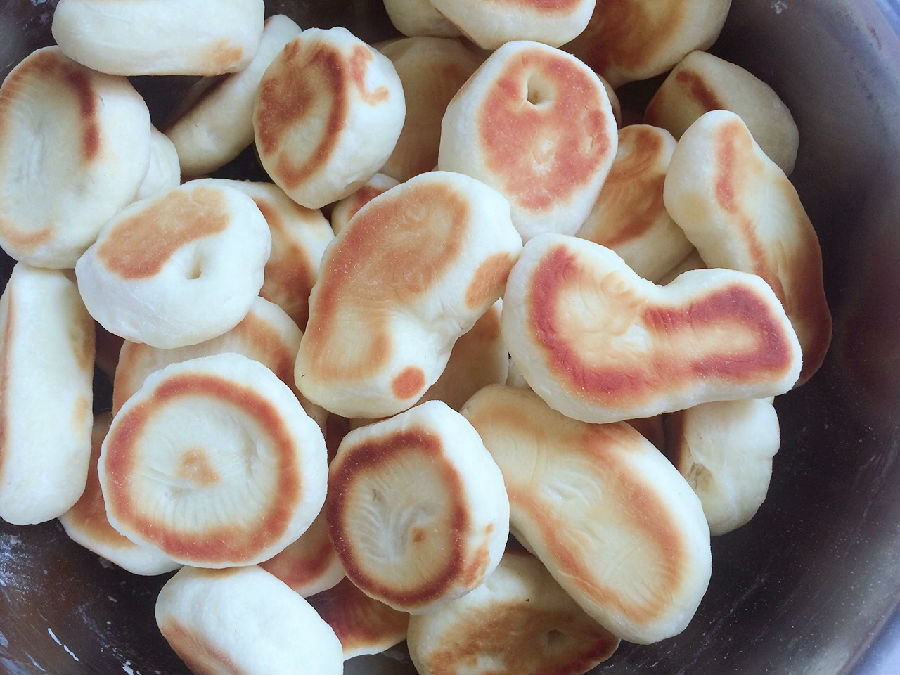 TRADITIONS
Although over-commercialization and westernization have conquered most of China's festivals, there usually remains some precious traditions that Chinese people still retain. In terms of Chinese Valentine's, this tradition is the skill of threading a needed which represents dexterity. Thus, a popular custom around this time is for women to speedily thread a needle under the moonlight on the evening of Qixi.
Zhinv and Niulang are also memorated in different forms and customs. A table of offerings is usually put out to worship Zhinv which includes tea, wine, fruits, longans, red dates, hazelnuts, peanuts, and melon seeds. In the evening, young women will sit together around the table, displaying their needlework, gazing at a model representative of Zhinv whilst praying for a good husband and a happy life. When it comes to honoring Niulang, children will pick bunches of wildflowers and hang them on the horns of oxen. Legend has it that on the lunar calendar, July 7 is the oxen's birthday.
Chinese people are crazy about food, so unsurprisingly, there are always certain food items to celebrate traditional festivals. On Chinese Valentine's Day, people make and eat fried, thin pastries of different shapes.
In Hong Kong, many senior women on this day worship 'seven sisters', who are said to aid couples who want to start families. There still remains two 'Seven Sisters Temples' – one is on the laidback island of Peng Chau and the other one is in Sai Kung.
Hong Kong people also make the effort to visit Lover's Rock on Bowen Road in Wan Chai, praying for a godsent marriage.
Although some traditional customs have been changed or been lost, the legend of Niu Lang and Zhinv is still passed down from generation to generation – this is Chinese Valentine's Day.
CHINA'S LOVE LIFE
In modern China, some, if not many, young couples' marriages are still controlled or influenced by their parents, and youngsters claim this obstacle to their is the 'Milky Way' placed between their true love and themselves. Usually, Chinese parents would heavily evaluate the family background, property and job prospect or the lovers of their offspring.
Without a doubt, love hurts young couples when their parents take money into too much consideration. Chinese millennials are slightly braver and more fearless and are starting to break down traditional stereotypes, but they are still struggling with their parents and this is an issue still facing China.
TABOO
Remember to never give Chinese people a pair of shoes or an umbrella as a gift on any festivals. The pronunciation of 'umbrella' and 'shoes' in Chinese is similar to 'break up' and 'packing up your love' in Chinese, which is a bad omen.
Share
Tags
Related Posts