This city has so much to offer that it's hard to select just a few places! From parks and gardens to old streets and alleys, entire neighborhoods, museums, and architecture, there is a lot to explore in Macau. However, there are some cultural spots we consider impossible not to visit on a day or weekend trip to Macau and these are also family-friendly. Our list includes gems such as Flora Garden, local museums, Mount Fortress, and much more! Take this journey with us and discover a city with a history as colorful as its people.
Mount Fortress
(See featured image above)
Standing tall as one of the oldest structures in the city, Mount Fortress has a history dating back to the 17th century and narrates tales of protection and war. As a UNESCO World Heritage Site, it's free admission and allows breathtaking 360º views of Macau from the Ruins of St. Paul's to Ha Sa Wan area. It also served other purposes, such as the residence for Portuguese governors, namely D. Francisco Mascarenhas (until 1746). If you're pressed for time, this is one cultural spot you definitely must visit when you're in Macau!
Opening hours: Daily, 7:00am–7:00pm
Mount Fortress Rua do Monte, Macau, www.www.macaotourism.gov.mo
Also Read : Macau's Mount Fortress: The Vatican of the East

Macao Museum
If you stand right inside Mount Fortress, with just a set of stairs leading up, is the Macao Museum. Inaugurated in 1998, it tells the story of Macau starting before the settlement of the Portuguese, going all the way through discoveries to the casinos' development. However, what's really interesting are all the traditions it explains, narrating how fishing and firecrackers, a diverse factory industry, and local vendors were, at different times, some of Macau's most important economic tools.
Macao Museum is set high on top of Mount Fortress, allowing for a beautiful stroll outside after your museum visit. It's also great for kids too. Price per person is MOP $15 (adults), MOP $8 (student cardholders), and free admission for children under 12 or seniors.
Opening hours: Tuesday–Sunday, 10:00am–6:00pm
Macao Museum 112 Praceta do Museu de Macau, Macau, www.macaumuseum.gov.mo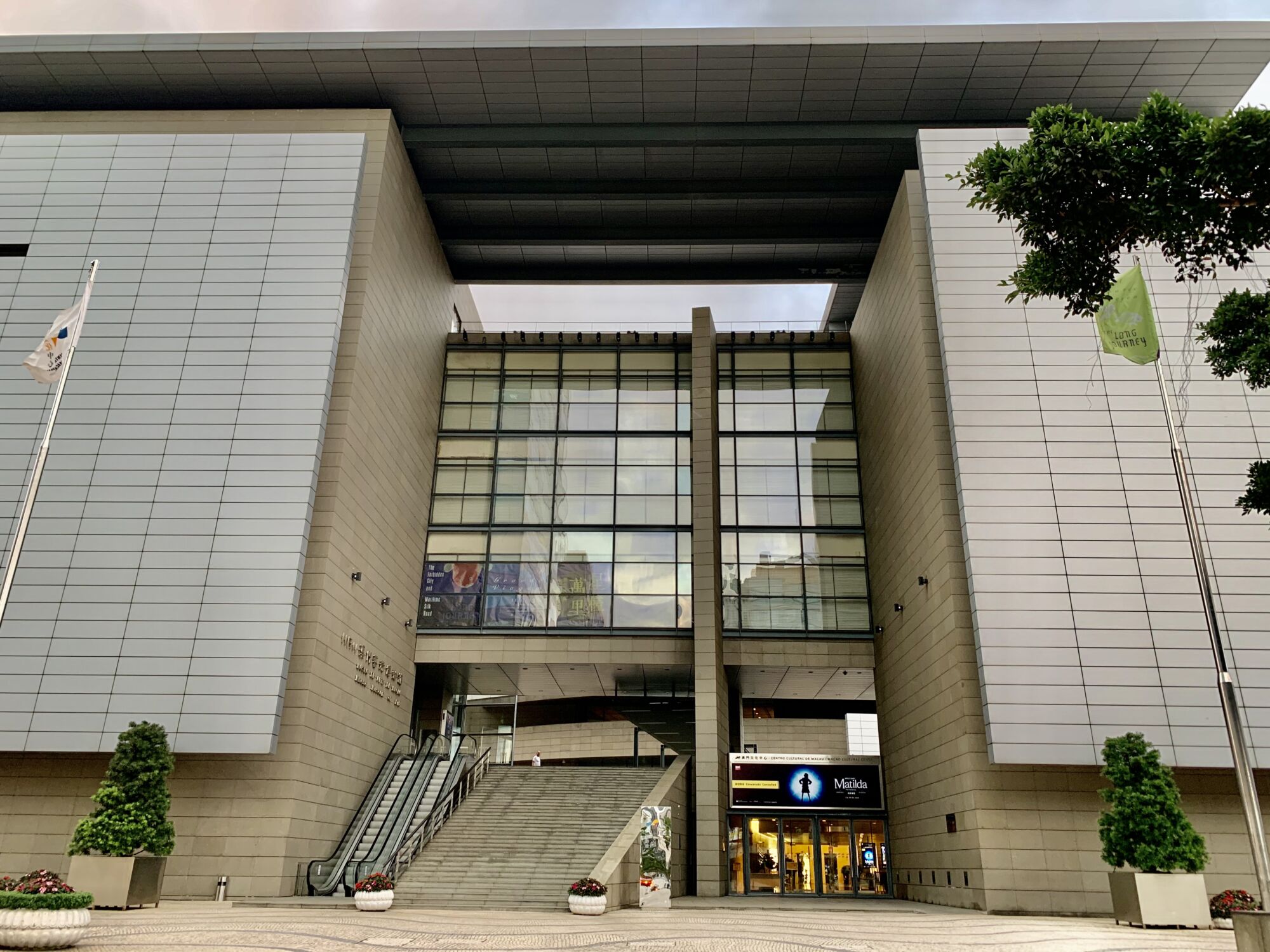 Macao Museum of Art
With an unbelievable set of collections across each year, the Macao Museum of Art (MAM) is a must-visit on your cultural trip to Macau. It showcases a strong selection of Chinese artists and pieces and also has dedicated contemporary works by international names. MAM is comprised of both permanent and temporary exhibitions. Don't miss the stunning watercolor pieces in the permanent exhibition that depict beautiful scenes from old Macau.
Its curators have set a steady resume when it comes to collaborations: from Chinese institutions such as Shanghai Museum or Palace Museum to showcasing entire collections of artists and art from France, New Zealand, Portugal, Mexico, Brazil, USA and so on, it caters to the educated, interested and curious segment. However, MAM's art doesn't stop at its exhibitions. The building–projected by Portuguese architect Bruno Soares–itself is magnificent, allowing for strolls inside and out, and amazing photoshoots. Entry is free and kids are more than welcome.
Opening hours: Tuesday–Sunday, 10:00am–7:00pm
Macao Museum of Art Avenida Xian Xing Hai, NAPE, Macau, www.mam.gov.mo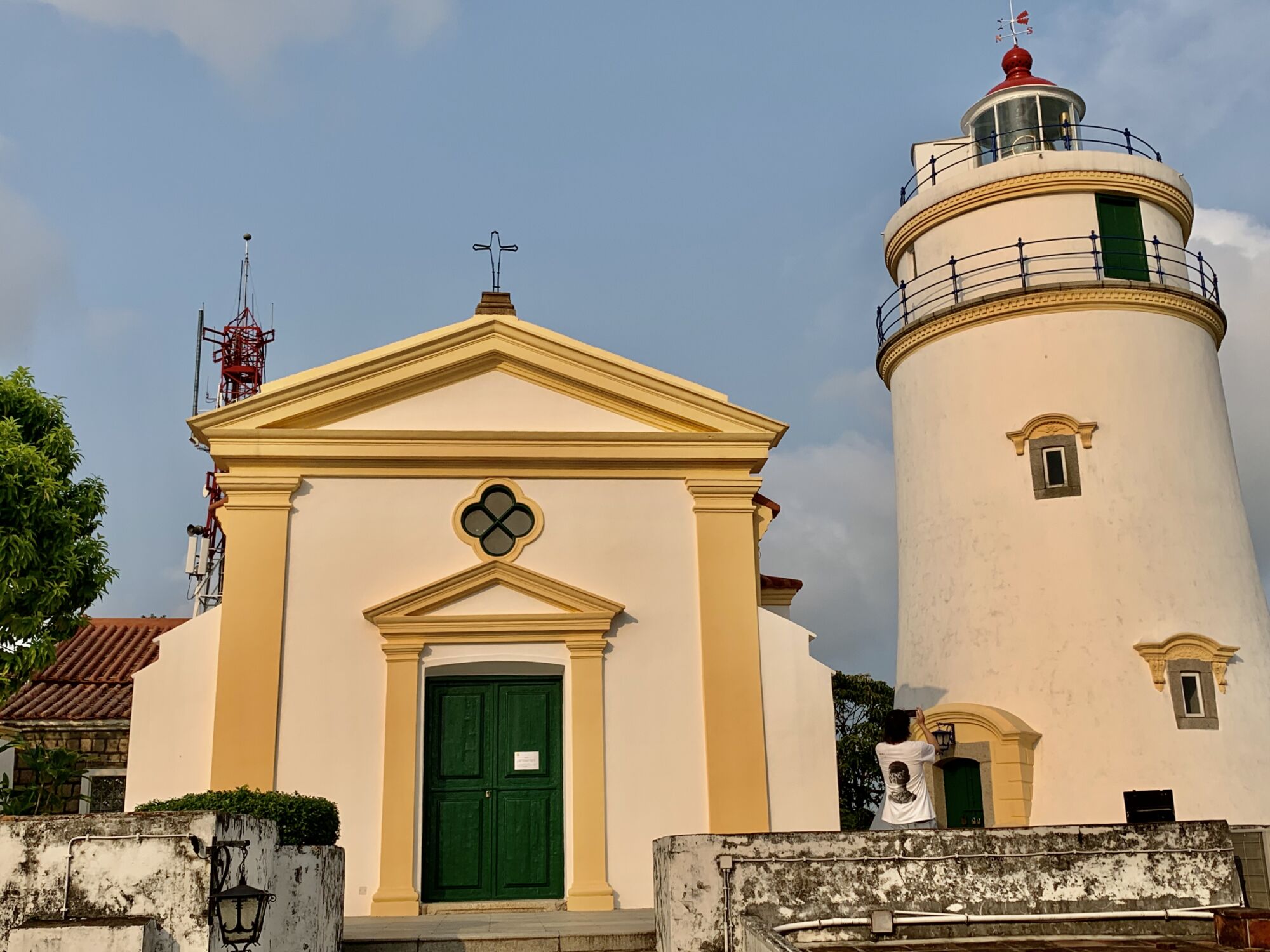 Flora Garden & Guia Lighthouse
Into hiking but not enough time? Well, then a tour around Guia Lighthouse is the perfect option to combine lovers of history and fitness! This spot is not only one of the highest, but oldest spots in Macau. There are two ways to reach the top: on foot or by a tiny, very cool cable car that costs less than MOP $10. Flora Garden's–also known as Ho Tung Garden–history goes back to the 19th century when Portuguese priest Vitoriano de Almeida first built a small palace there. Later on, the local government bought the area, which also served as the governor's home at the given time. Unfortunately, the palace burned down in the mid-20th century.
Besides a diverse set of flora, there are also animals to see. The garden has a fountain with two dragon sculptures: the garden is also known as the "Garden of the Two Dragons' Throats" in Chinese. As for the lighthouse, built in 1865, it's located inside Guia Fortress, which also includes a chapel that goes by the same name. This is the oldest lighthouse in the Far East and China altogether. The structure is 15 meters high and stands 91 meters above sea level, allowing an amazing view from atop across the whole city. It's beautiful to visit during nighttime as well but we love viewing the sunset there.
Opening hours: Garden: Daily, 6:00am–00:00am; Cable car: Daily, 8:00am–6:00pm, MOP $2 (one way), MOP $3 (round trip)
Flora Garden Avenida do Sidónio Pais, Macau, macaotourism.gov.mo/flora
Guia Lighthouse Rampa Da Guia, Macau, www.macaotourism.gov.mo
Also Read : Guia Hill: An Urban UNESCO Heritage Spot & Hiking Haven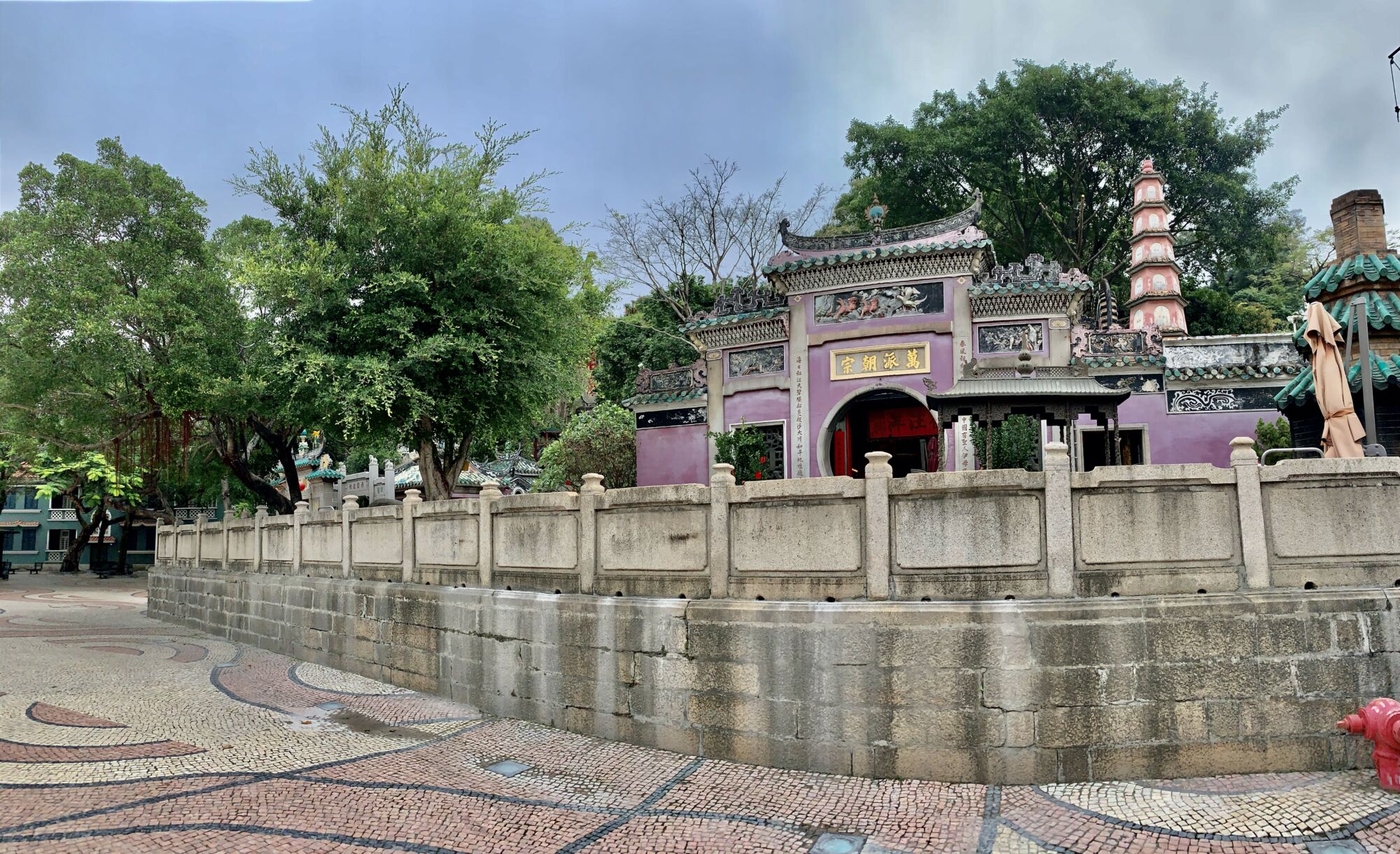 A-Ma Temple
As one of the top three oldest structures in Macau, this is one of the most beautiful and well-known temples in the city. Along with Kun Iam, it narrates tales of protection of the fishermen that went to work on mad seas. Built in 1488 by Chinese, people say that once the Portuguese arrived at that area and asked locals where they were, they replied "A-maa-gok"–meaning Pavilion of the Mother–thus making Macau the name of the city. The temple is comprised of several different halls and it's dedicated to the Chinese sea goddess, Mazu. It consists of the Gate Pavilion, the Memorial Arch, the Prayer Hall, the Hall of Benevolence, the Hall of Guanyin, and Zhengjiao Chanlin.
Since 2005, it's been a UNESCO World Heritage Site, as part of the Historic Centre of Macao. It is also recorded as one of the first sites in the city to ever be photographed, having been painted or drawn since way back when.
Opening hours: Daily, 7:00am–6:00pm, free admission
A-Ma Temple Barra Square, Macau, macaotourism.gov.mo/amatemple
Also Read :Off the Beaten Path: Exploring Barra
Also Read : A-Ma Temple: Where it All Began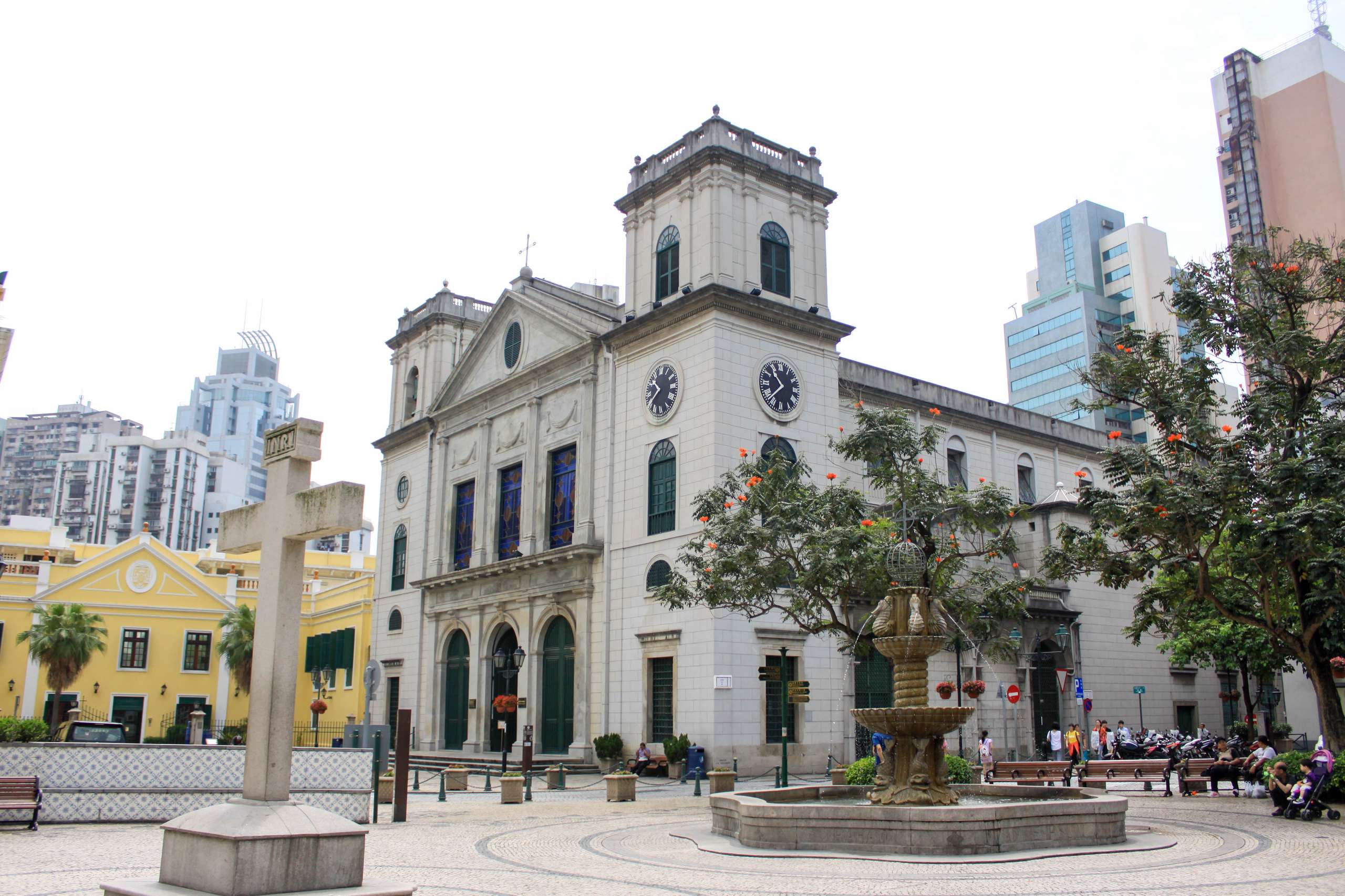 Macau Cathedral
Set in a calm and wide square, the Macau Cathedral is one of its kind in the region. Bearing strong ties with the presence of the Portuguese in Asia, it is fully functional, holding daily and weekend masses in several languages. Built in the start of the 17th century, it was originally made of straw and soil. The building was refurbished sometime during the 19th century to what we see today. The cathedral is the Macau Diocese headquarters, which used to be at St. Lazarus Church.
This religious spot has different images of saints all over and includes tombs, namely of a Portuguese bishop called D. Nicolau Pereira Rodrigues de Borja. The latter contributed greatly to the restoration of the facilities after a typhoon destroyed the church, in 1835. Renowned architect José Tomás D'Aquino was the one responsible for the project at that time. The monument was completely reconstructed again in 1937. Interesting enough is the fact that all the Macau governors–prior to the sovereignty exchange–were "throned" with a religious ceremony at the Cathedral before starting their mandate. Standing a few minutes away from Senado Square, it's a perfectly well-preserved example of European heritage, worth visiting while exploring the famous Senado Square.
Opening hours: Daily, 9:30am–6:00pm, free admission
Macau Cathedral 1 Largo da Sé, Macau, www.macaotourism.gov.mo
---
This article was originally published in the 7th issue of Italiancham Magazine
Tags
Related Posts