What can be a more unambiguous indication of success than over 30 years of popularity among the local hungry population? A Lorcha Restaurant at Barra survived typhoons, floods, and crises since its opening in 1989. But those challenges and obstacles didn't let this boat sink. On the contrary, they only proved it to be an anchor of Portuguese culinary traditions in Macau. To see, or shall we say taste, the reasons for such success, we came to A Lorcha Restaurant for lunch.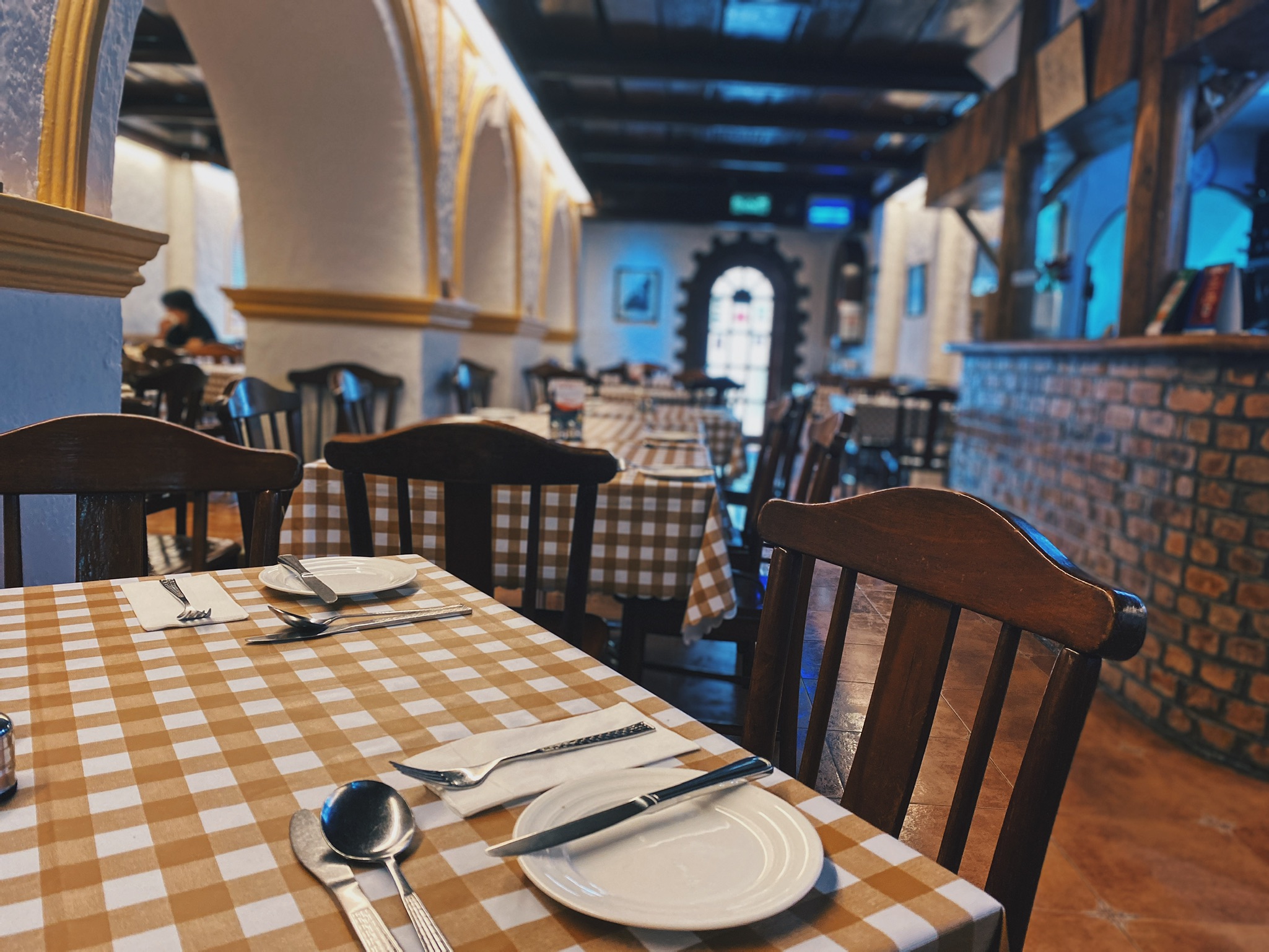 Humble and authentic 
A Lorcha's concept is home-style Portuguese cooking with a simple and rustic presentation. Their rather extensive menu has barely changed since the restaurant's establishment. Something else that hasn't changed is the cooks that have been here for more than 20 years! Indeed, the consistency and strong team seem to be vital elements in the formula of success and loyalty of the patrons. No wonder you will hardly find a flaw in those recipes they have perfected over the years. Whether it's fish or meat, the hearty mains will satisfy your craving for Portuguese soul food. If you want something trendy, A Lorcha might not be the place. However, if you crave authentic food, recipes that have stood against the test of time, and a welcoming atmosphere, look no further.
Also read: A Lorcha's Adriano Neves: 30 Years of Homey Portuguese Food
What to start with
As we mentioned, A Lorcha serves a wide range of dishes from all over Portugal. Not sure where to start? The staff at A Lorcha will be happy to help you out, as they know this menu by heart.
Our acquaintance with the restaurant's menu began with one of the Portuguese specials, dobradinha–spicy beef and chickpea stew. This dish can be a bit intimidating for some, as it includes beef intestines. For the adventurous foodies, this shouldn't be a problem. The courage will be paid out with fantastic flavors. The ingredients are cooked separately from each other, with piri piri powder and dry chili, to reduce the level of spiciness a tad. Then, they are brought together at the final stage of stewing. It would be safe to say; it is worth coming to A Lorcha just to try this starter. Enjoy it with some plain rice on the side or bread.
Many Portuguese or fusion restaurants in Macau offer this all-time favorite appetizer; we are talking about clams. Arguably, the clams "Bulhão Pato" at A Lorcha are some of the best we have tried in Macau. These are not locally sourced clams as they believe Macau waters give this shellfish a bitter taste. A Lorcha's team cooks clams in olive oil, garlic, and cilantro sauce, adding some beer. Nothing extra, yet the flavors are there–clams are cooked to perfection, the seasoning is on point. You know a dish is tasty when you can't help yourself getting some fresh bread, soaking it in the heavenly sauce and polishing it off!
Meat or fish?
For our mains, we went with two dishes, feijoada, and bacalhau fritters. While feijoada is often associated with Brazilian cuisine, its roots are in Portugal. This hearty protein-packed stew is usually cooked with pork or beef, and beans, or feijão in Portuguese. In Brazil, they use black beans. At A Lorcha, the stew comes with kidney beans, one of the two traditional types for Portuguese feijoada. The chef prepares all the components–spare ribs, beans, chouriço–separately with some white wine and veggies, and then put them together at the end, just like with dobradinha. Try it with a full-bodied Portuguese red from A Lorcha's wine list to fully enjoy the flavors.
With all our love and respect to the popular dishes with one of Portugal's staples–bacalhau–such as bacalhau à brás fritters, or bolinhos de bacalhau, this time we wanted to see what else the land of salted codfish has to offer. Here is where a great alternative arrived at our table, pataniscas de bacalhau. Somewhat a Portuguese answer to the British pub classics, fish and chips, this dish features deep-fried codfish fritters served with rice. The fish is not too oily and delicate on the inside. And it must be mentioned how delicious this rice is! Cooked with chopped leaves of pak choi, some olive oil, and onions that give the rice a bit of a juicy crunch, this is more than just an accompaniment for the fish.
Macau pudding
At the end of our meal, our hands naturally reached for the dessert menu. After such a filling and satisfying feast, we craved a relatively light dessert, so we went for traditional Portuguese serradura. A layered dessert with whipped cream and powdered biscuits is served all across Macau. In fact, its other name is also known as Macau pudding due to its popularity here. A Lorcha's variation offers an exceptionally silky texture and absolute freshness. We'd have a couple of those, but good things come in small packages. Anyway, we are sure this was not the last time we dined at this welcoming haven of authentic Portuguese gastronomy.
---
A Lorcha Restaurant 289 AA R/C Rua do Almirante Sérgio, Macau, +853 2831 3193, +853 2831 3195, www.facebook.com/A-Lorcha-Restaurant
Photo credit: Ksenia Kuzmina
Tags
Related Posts