The art of bar mixology has been taking over Macau's leisure scene by day and to be honest, we don't mind it at all. Macau has a number of great bars but one of them stands above all, literally, The Ritz-Carlton Bar & Lounge which is located on the 51st floor of the Ritz-Carlton Macau.
The Ritz-Carlton Bar & Lounge is listed as one of Asia's 50 Best Bars in 2018– the prestigious list that is well recognized in cocktail and bar culture. And believe it or not, this is also the first time Asia's 50 Best Bars recognized any bar in Macau.
No great bar comes without a great bartender. We've paid a visit to Ritz Carlton Bar & Lounge and sat down for a chat with its head bartender, Maxim Schulte, who has just recently come back from London where he won Global Winner at Beefeater MIXLDN 7, the world's biggest gin-based cocktail competition.
Congratulations on winning the Beefeater MIXLDN 7 competition! How did you get there?
First of all, we started with local competition, we've submitted two drinks from the bar (The Ritz-Carlton Bar & Lounge) to the Hong Kong and Macau regional final. Before that, I never participated in a competition and when I got to Hong Kong on the day, there were another 14 bartenders from Hong Kong and two from Macau. Most of the participants had all kind of stuff with them, food on the side, paring snacks and all I had was two glasses and ingredients for my drink. And I won.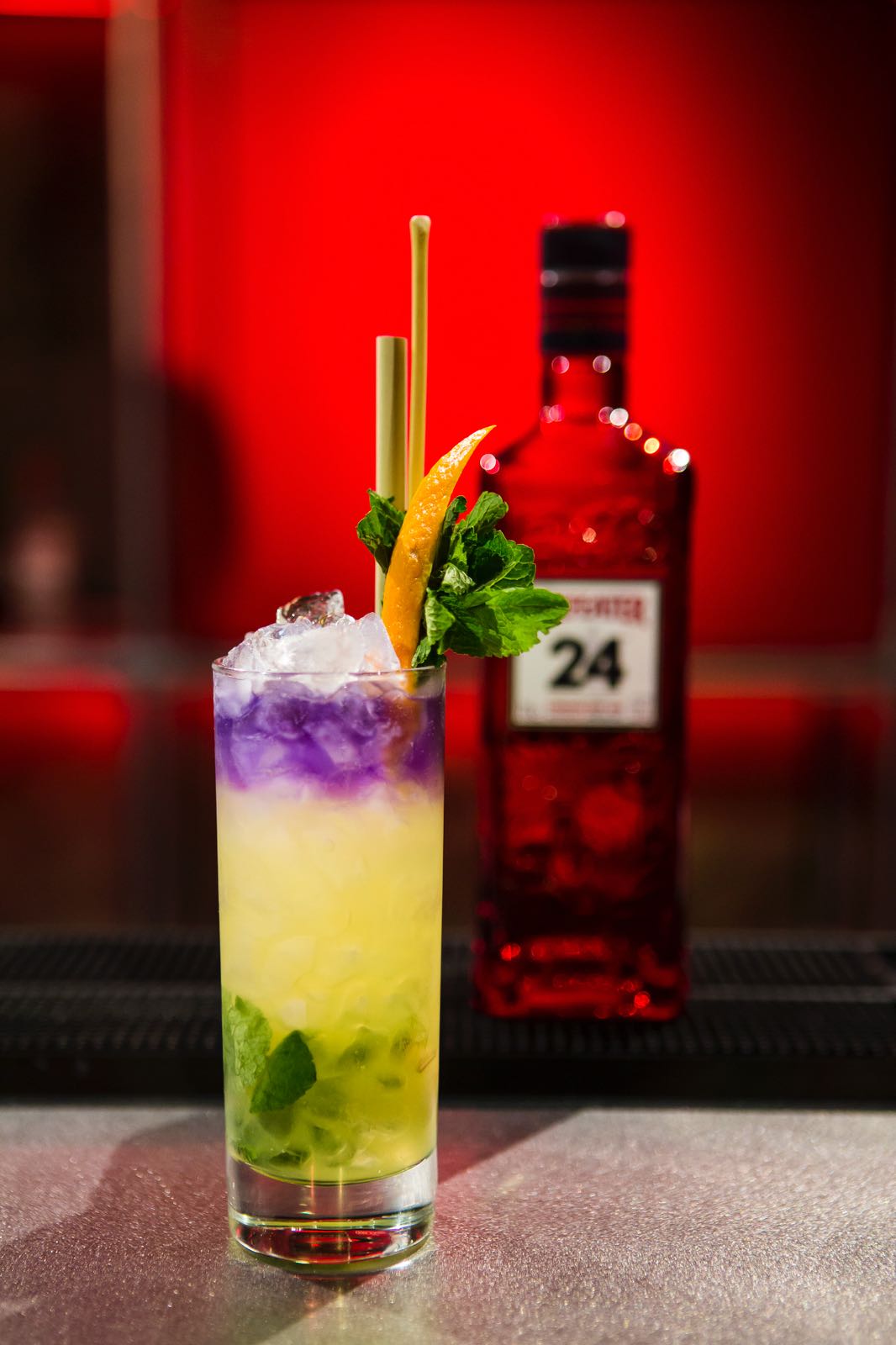 Which was your winning drink? 
It's a gin-based cocktail inspired by a classic mojito. We took out the rum but still kept it a full-body drink with a gin. Named Stack of Fortune, it is a three-layer drink that was inspired by a stack of casino chips. And we are using this home-made butterfly pea flower soda that turns purple. So we got green, yellow and gold colors and then topped it with blue, which turns into violet. It's very gimmicky in the end and very instagramable. Green is for money, yellow is for fortune and blue is the color of wisdom. And then it turns violet, the color of luxury and royalty. It's a story. And it is one of our signature drinks.
How intense was the competition? 
There were 31 participants from all over the world, it was a four-day competition with several challenges and a full on program. We had four different challenges that no-one knows of. And it's not only about one drink but about the real essence of bar-tendering: being a good host, being open and passionate.
What was the hardest challenge?
Probably the first one, that I've failed! A day before we got a market list with 120 ingredients on it. You were then invited to the room alone and only where they tell you what's going to happen. Then you are going to the next room, you are getting introduced to all the ingredients in a minute or so and straight away you need to go behind the bar in front of a judging panel of four industry experts. Then you need to make a drink for each of them, but not them simply ordering but through a conversation– what do they feel like drinking. I got too chatty with a good conversation and completely missed the time, so most of the ingredients I had in my mind were already gone. It was hard. I made a martini drink and had no idea where it's going to go.
That's when I thought I've failed. So from that moment onwards I've relaxed thinking I had already lost. And funny enough that helped me to relax before other challenges.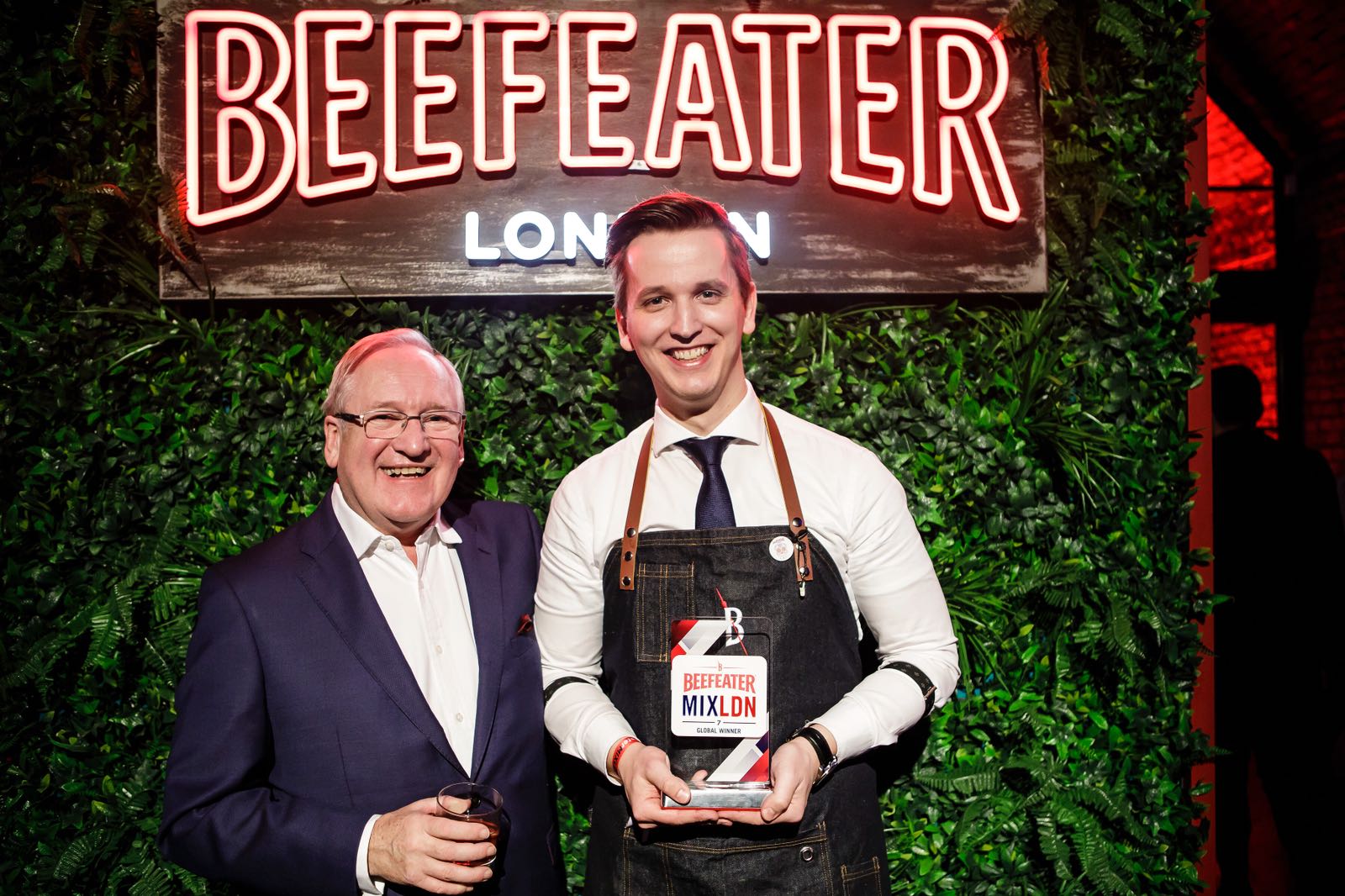 It sounds like you've been having a long-lasting affair with gin?
I love gin. Both, drinking and mixing for guests. For classic cocktails I like to work with Beefeater 24, it's dryer and has a higher alcohol level, which just works so much better in a drink. The Ritz-Carlton Bar & Lounge is also known to have the widest selection of gins. We now have 146 gins here in the bar. We went from 25 to 146 gins in a year. But it's not about the number, we are really looking for special gins that are not commonly available. It's for an exclusive experience.
What is quintessential for an excellent cocktail experience?
Unique ingredients, creating the drinks you haven't tried before and making special flavors accessible, that we often prepare in-house.
What is the different between a mixologist and bartender?
In principle, it is same, a mixologist is a bartender. To differentiate I would say that a mixologist is an interested bartender, who takes it to another level. But with like everything else, how good you are, depends merely on how much effort you put into what you do.
You are from Germany, working in Macau, serving guests from all over the world. Would you say, there are no borders when it comes to a good drink? 
Absolutely. But when you working abroad it's important to respect the local palette. We have our own standards here but we always listen to our guests and, when needed, we can adjust.
Besides the beautiful location, the 51st floor of The Ritz-Carlton what makes your guest come back? 
Certainly the atmosphere, the service, and the drinks. A good bar experience is a sense of it all, the first arrival, the comfort, the music and a good drink. We also continuously adding new drinks for guest to try. And of course events with guest bartenders and workshops.
---
Follow Maxim's work on his Instagram at @maximschulte
The Ritz-Carlton Bar & Lounge The Ritz-Carlton, Galaxy Macau, Estrada da Baía de Nossa Senhora da Esperança, Cotai
Tags
Related Posts