Whisky and chocolate pairing is not exactly a novelty. You might not have tried it or never even thought of having these two together. However, trust us when we say this match might be lesser-known but is way more harmonious than the notorious whisky-cola. If you are intrigued, take note: to make the degustation experience successful, only go for high-quality whisky and artisan chocolate. Furthermore, it is better to consider the whisky profile–wood, age, grain, and other qualities. Don't forget to keep in mind which type of chocolate you taste–milk, dark, with or without dry fruit. Most likely, after some trial and error, you will find the pairings that will satisfy your palate. Feeling slightly overwhelmed by all the variables of the equation? Then, leave it to the professionals! The Macallan caught up on the trend and created a limited Harmony Collection Rich Cacao. Read on to learn why you should hunt for this rare collection at a local liquor store and place it in a special spot at your home bar.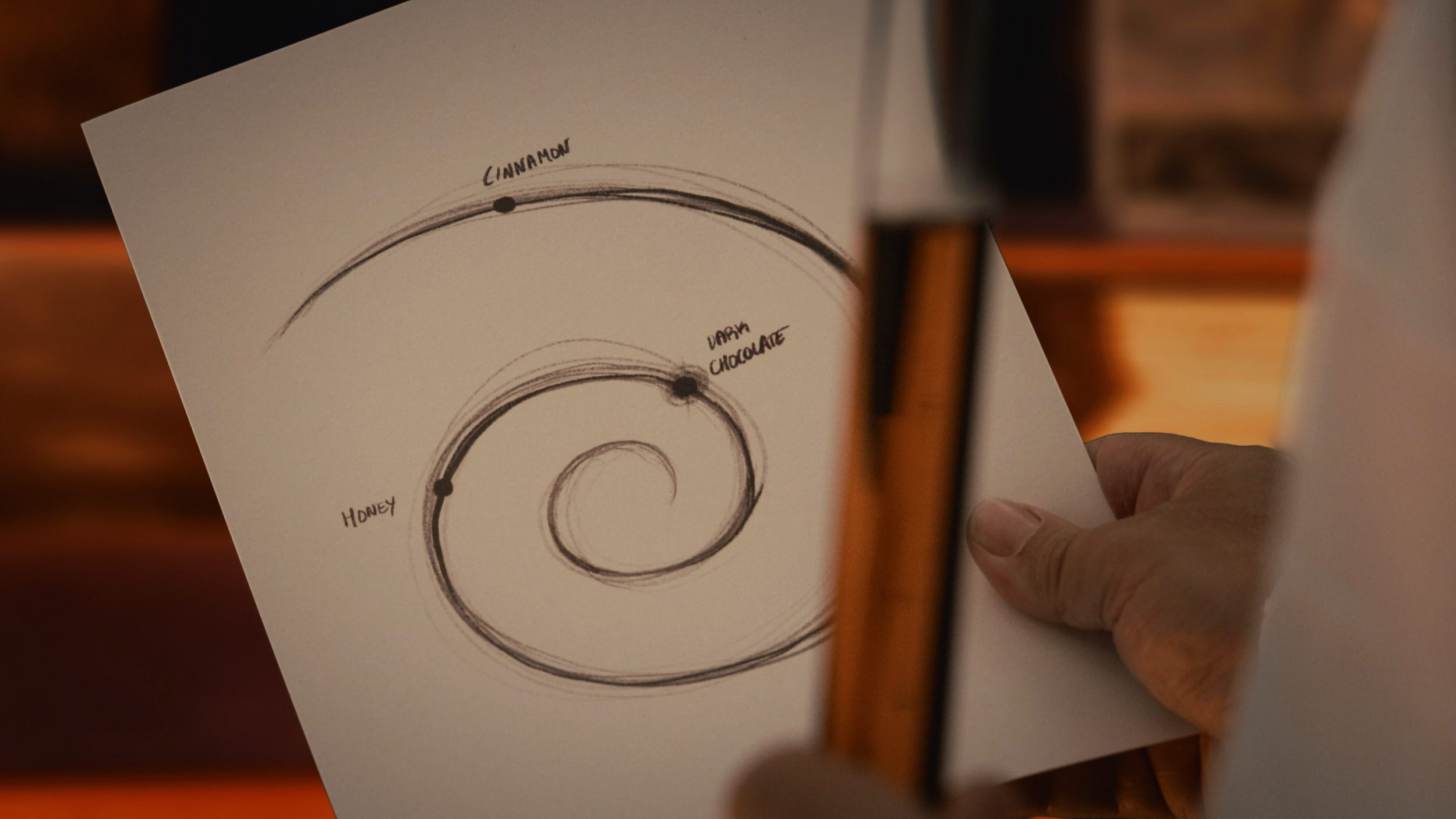 Whisky artisans
Whether you are a whisky connoisseur or not, you've probably heard of this renowned Scottish brand. Founded in 1824 on the plains of north-eastern Scotland by a farmer and schoolteacher, The Macallan became one of the country's first legalized distilleries. By 2022 it turned into a company that produces one-third of the world's single malt whisky. Strongly relying on natural raw materials, craftsmanship, and traditions, it earned countless awards and accolades and, most importantly, a loyal fan base worldwide.
Even though their production is massive, their stills are curiously small. Yes, that's how The Macallan likes to call them–Curiously Small Stills. Those particular copper stills are what ensure that rich, fruity, full-bodied flavor that Macallan's Scotch is known for. Although different Macallan single malts feature distinguished notes, generally, their whiskies have a rich and sweet profile with spicy sherry, vanilla notes, and caramel. Whether you are looking for an entry-level whisky or a collectible, it's easy to satisfy your needs with The Macallan's range. 
And the large brand it is, The Macallan still works like artisans with meticulous attention to detail. One of the most influential aspects that the company takes pride in is the oak casks, where whisky matures. All in all, the cask quality is what determines the quality of the final product. From the forest in northern Spain to the renowned aged casks, the oak that The Macallan uses goes through several stages of sourcing, crafting, toasting, and seasoning under the supervision of The Macallan Master of Wood. Notably, Macallan is also one of a few distilleries that don't use artificial caramel coloring to achieve that attractive warm hue–it's all from the wood.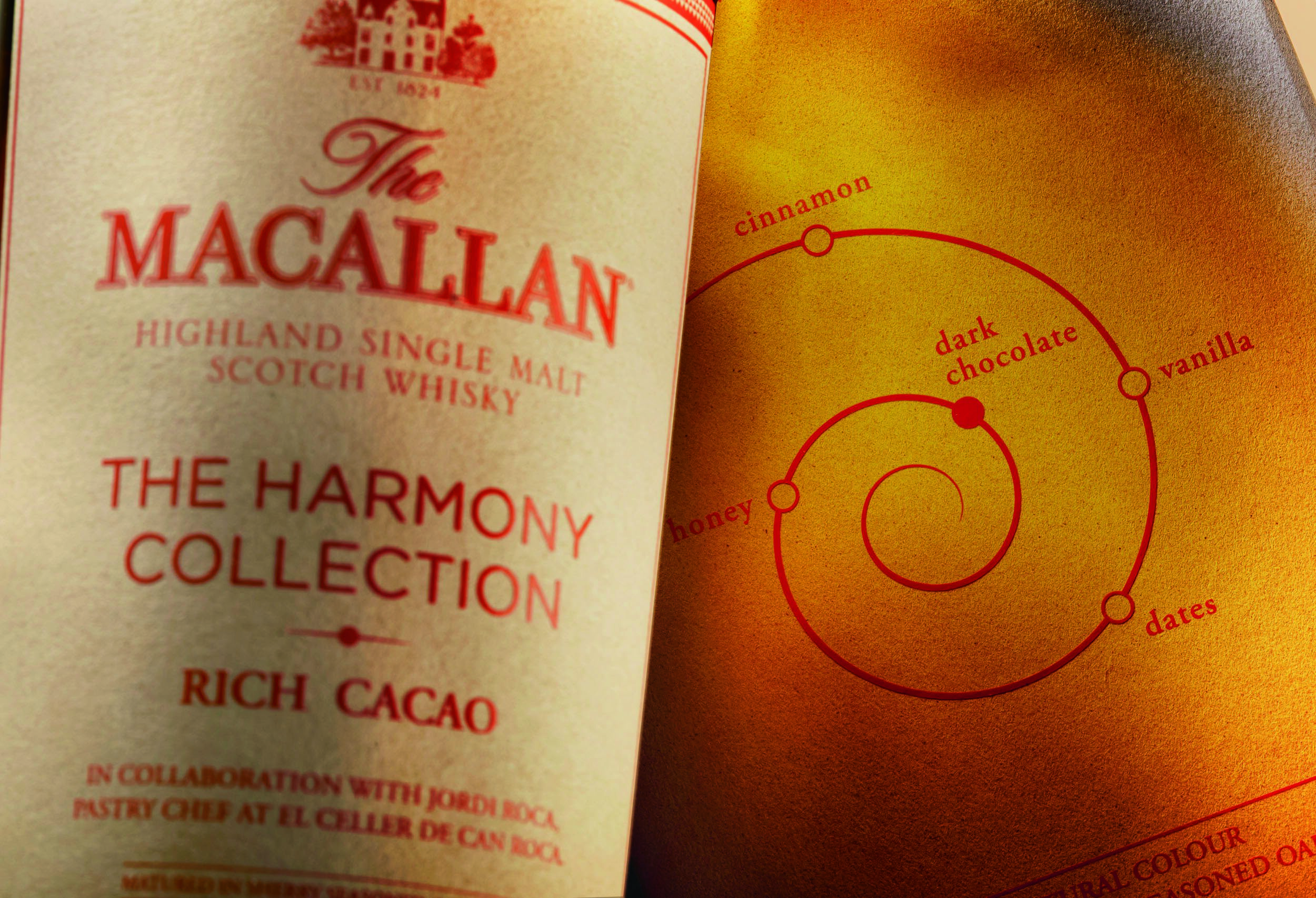 Single malt series 
What is great about The Macallan is that the brand doesn't only cling to its traditions and legacy. It constantly moves forward, innovates, and sets trends. One of those trendy vectors is its single malt series and limited collections. Each of them has an exciting story behind it and represents the outstanding craftmanship of whisky-making. So if you collect rare liquors or searching for a perfect gift for your whisky fan friend, look into those limited collections. Another reason to pay attention to them is The Macallan's focus on sustainability and immense respect for nature, from sourcing to packaging stages. As of today, 85% of The Macallan's packaging comes from local sources in the UK. And their gift cartons' supplier in Sweden is a carbon negative company, which means it removes more carbon dioxide than it emits.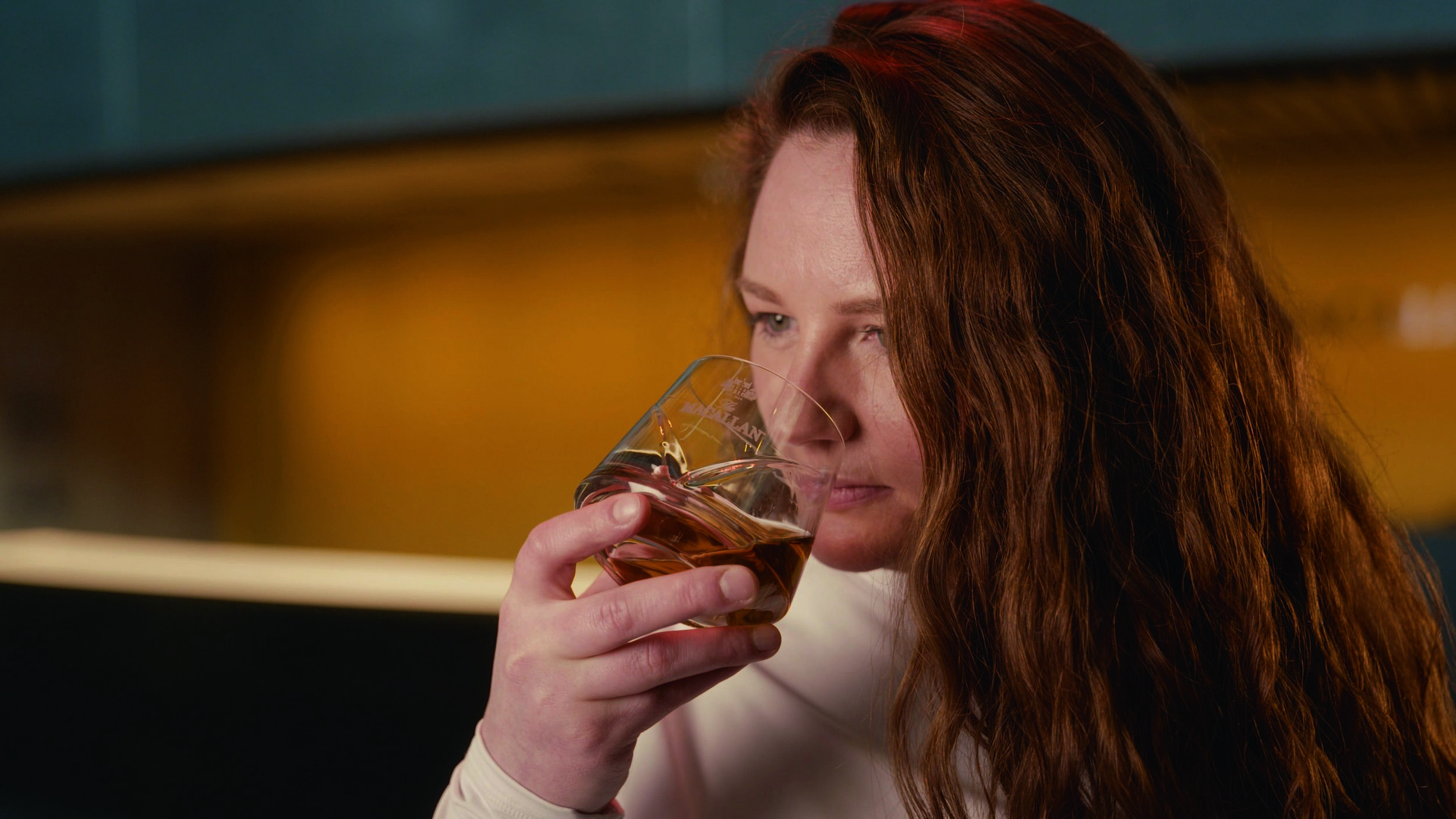 Chocolate meets whisky: The journey to Girona  
The Macallan's first edition in the single malt limited series is Harmony Collection Rich Cacao. This exclusive whisky came to life as the result of The Macallan's collaboration with Casa Cacao, a chocolate factory in Girona, Spain. To work on the new collection, The Macallan's whisky maker Polly Logan took a trip to Spain and dived into the sweet and indulgent world of chocolate. Learning secrets of the chocolate production craft from master chocolatier Damian Allsop and world-renowned pastry chef Jordi Roca, Polly Logan absorbed that knowledge and passion to find those chocolate notes in the oak casks at The Macallan Estate. Combining European and American seasoned sherry oak casks, she managed to craft a single malt with a deep, dark chocolate profile.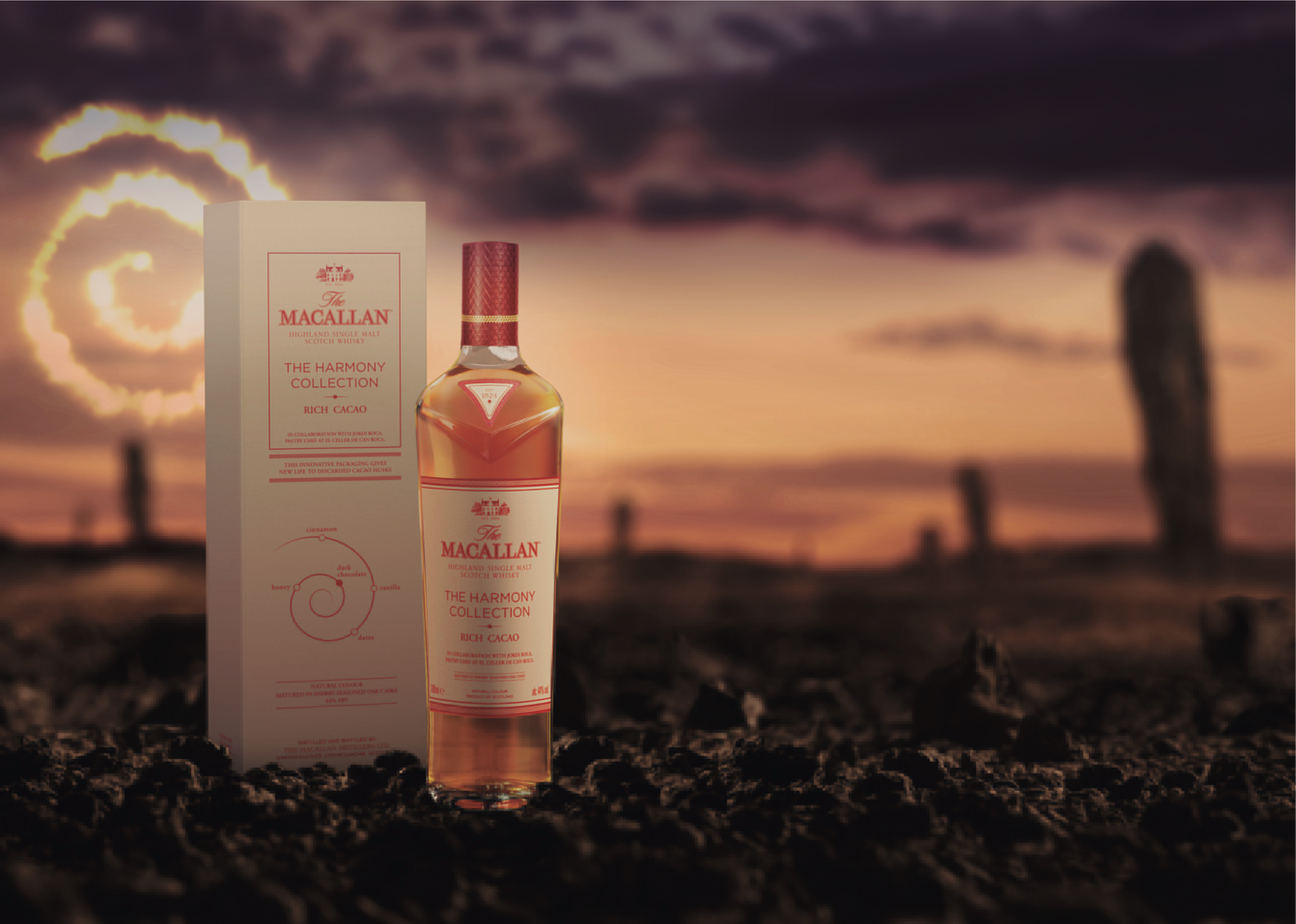 Staying true to the principle of sustainability, The Macallan dressed that exquisite Harmony Collection whisky in a fully recyclable and biodegradable box made with natural by-products in the chocolate production process–discarded husks from cacao pods.
Tags
Related Posts