In addition to the myriad sophisticated retail and dining offerings at The Promenade Shops, world-renowned deli and purveyor of fine foods Dean & Deluca finally opens its doors to Macau. Marking its debut in the Greater China region, café aficionados will now experience the Big Apple's cosmopolitan lifestyle in their very own city. Established in New York's SoHo district in the late 70's, school teacher turned cheese merchant Giorgo DeLuca and publishing business manager Joel Dean carefully curated this brand offering an epicurean concoction of innovative food products.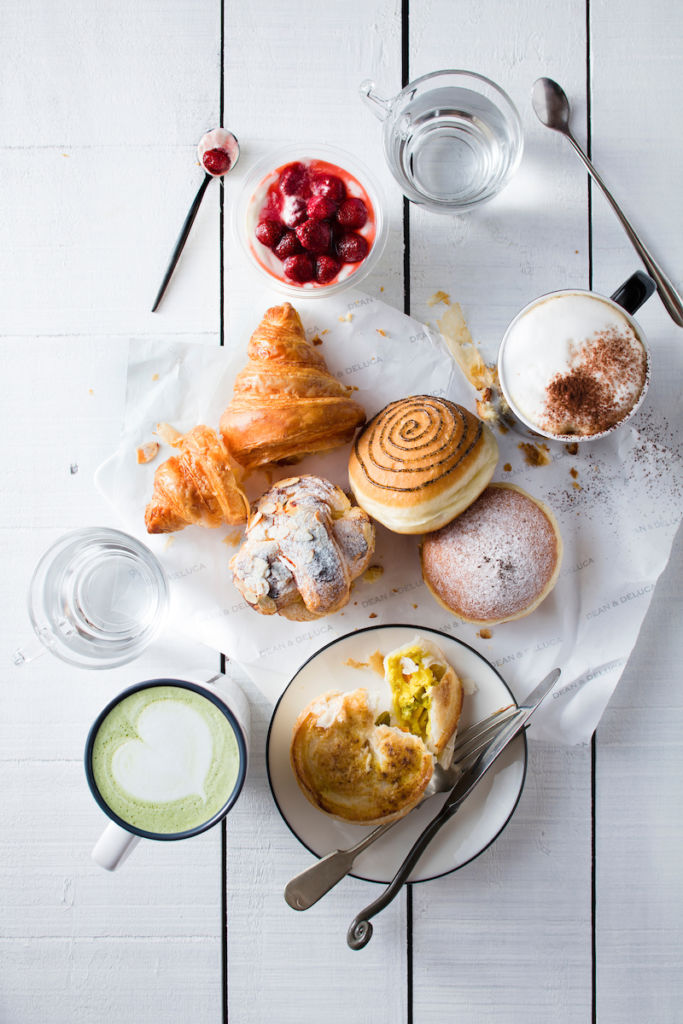 The clean minimalistic decor of Dean & Deluca pays a subtle nod to the cities' heritage by incorporating Portuguese inspired floor tiles to complement the Carrera marbled tables and dark steel shelves, allowing its premium merchandise to stand out. Relax in its ambiance and enjoy at any time of the day as it readily serves from breakfast until dinner.
Connoisseurs will rejoice over the wide assortment of pastries on display set to tempt its visitors. The array of hand pies can cater to both vegetarians and hearty eaters making it the choice for morning grabs. Enjoy savory delights such as sandwiches made with layers of slow-roasted Angus beef and caramelized pumpkin between multi-grain slices. Or opt for their range of refreshing salads such as homemade watermelon salad, a favorite among guests, proudly incorporating Chinese ingredients like salted egg contrasting the sweetness of the watermelon.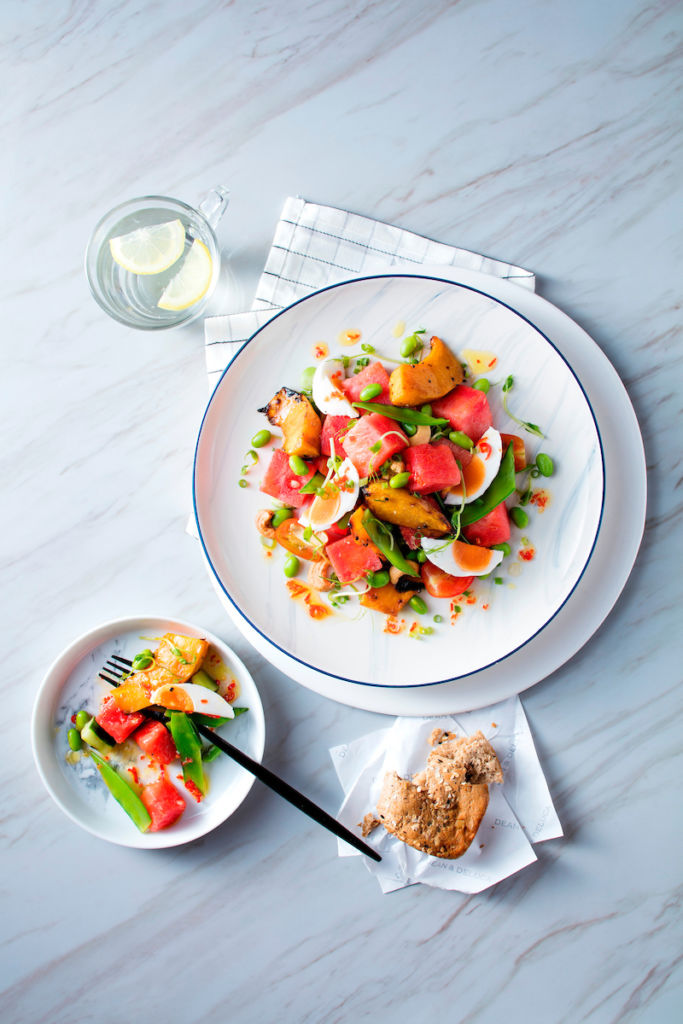 Highlighting their innovation of food, Dean & Deluca provides uniquely Macanese dishes on its menu. Their must-try focaccia croquette is loaded with African chicken, a wonderful twist on a local favorite dish and only offered in its Macau branch. Accompany it with drinks that take inspiration from more local flavors such as the burnt caramel frappe, a luscious and creamy drink mimicking our beloved Portuguese egg tarts, and ice milk tea & coffee jelly, a drink that evokes Macau's milk tea culture.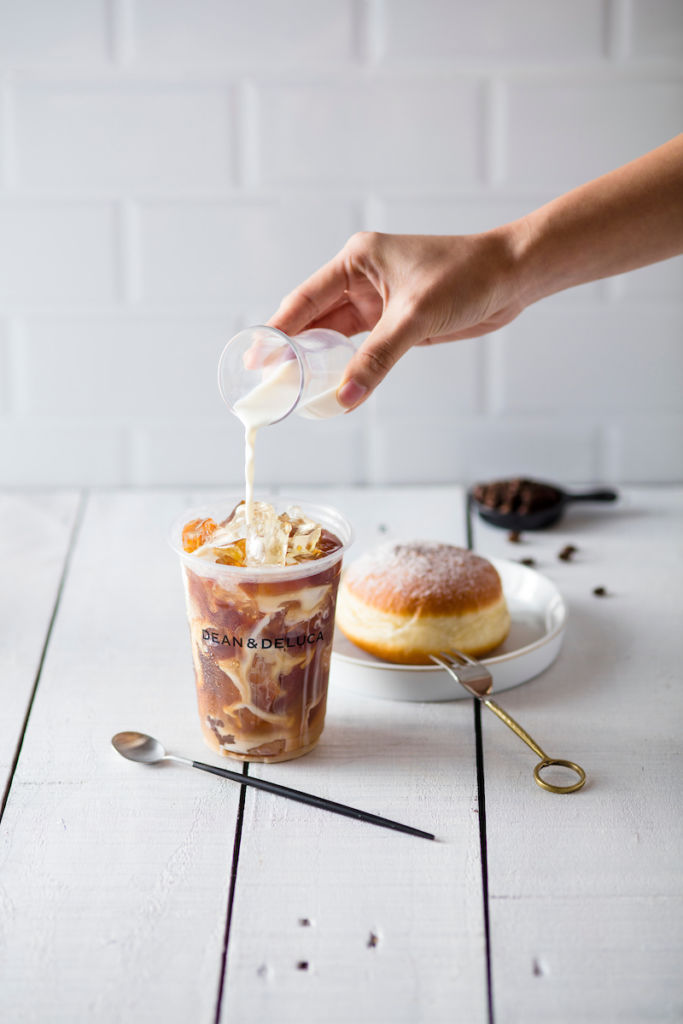 Dessert lovers can now place Dean & Deluca at the top of the list for their next dessert destination. An assortment of cakes and pastries are displayed and ready to be eaten. Famed for their signature New York cheesecake and red velvet cake, other noteworthy desserts that can send one to dessert heaven are Hong Kong milk tea Berliner—donuts filled with a lavish milk tea ganache; the visually appealing rainbow cake; and yuzu meringue tart. Pair the desserts with Dean & Deluca's organic Manhattan-blend coffee, teas, frappes, and premium bottled drinks and watch them work their magic behind the espresso bar, where they also offer soft serve ice cream with an assortment of toppings.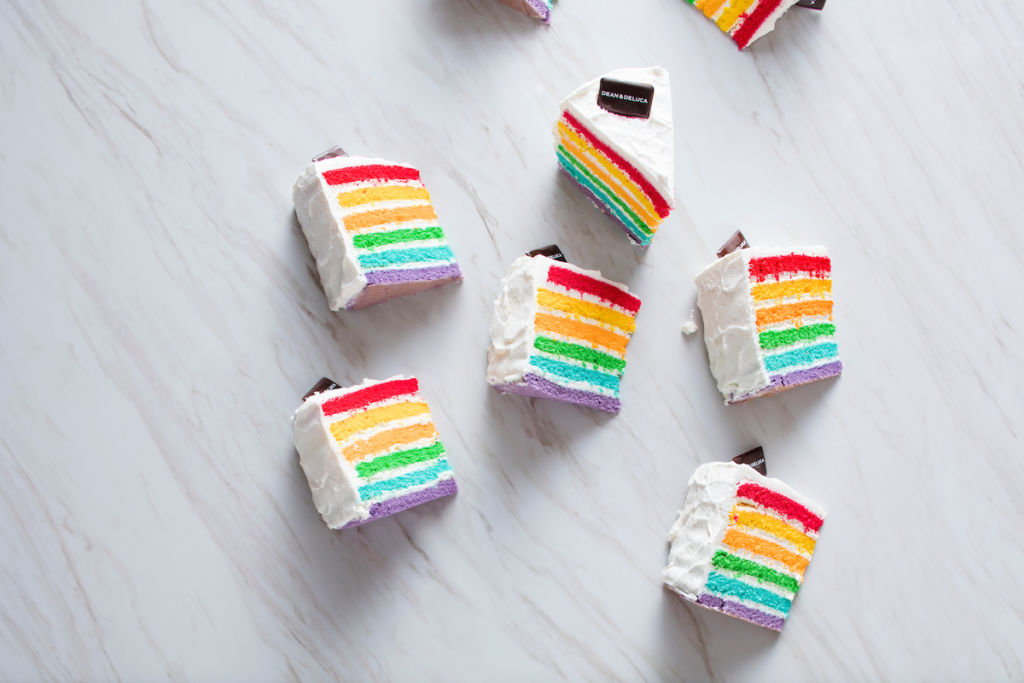 One thing you shouldn't do at Dean & Deluca is leave empty-handed. Known for the finest products, make your family and friends happy by bringing them a gift of Dean & Deluca's select merchandise sourced internationally and other items unique to Macau.
Opening Hours: 8:00am–9:00pm
Dean & DeLuca at Galaxy Macau G107, GF, Galaxy Macau, Cotai, +853 8883 2190, www.facebook.com/deandelucamacau
Tags
Related Posts