Born and raised in Japan, Chef Miki has been hanging around the culinary industry for quite some years. With a strong working background in the middle and southern part of Italy for a year, he has impressively adapted to speaking fluent Italian as well as working his way around fine Italian cuisine. He is now bracing up the Italian food scene in Macau making sure guests at Caffé B are certainly in for a treat.
What inspired to become a Chef?
Ever since I was seven years old, I started cooking meals for myself at home. My family owned a coffee shop in Japan, and that's where my passion for cooking really began.
Where did you get your professional experience?
After high school, I studied culinary in one of the most famous universities in Japan for a year and then switched to French cuisine and then after two years, I switched to Italian and have been practising it up to this day.
What brings you to Macau?
I had a friend who was also a Chef, he invited me to Macau for a visit, I thought, why not? Even though my plan was to stay just for a year, I ended up staying in this city for almost eight years now. There's just something about Macau aside from work that makes it very interesting.
What do you love about Caffé B?
I love how Caffé B isn't very high-end but still has standards that restaurants in hotels usually have. Caffé B is very mid-range but yet authentic and always overflowing with traditional Italian flavors welcomed for everybody who steps into the restaurant.
Do you have a favorite Italian dish? 
During my visits to Italy, I stayed over in a region called Emilia-Romagna and everything about their food is amazing.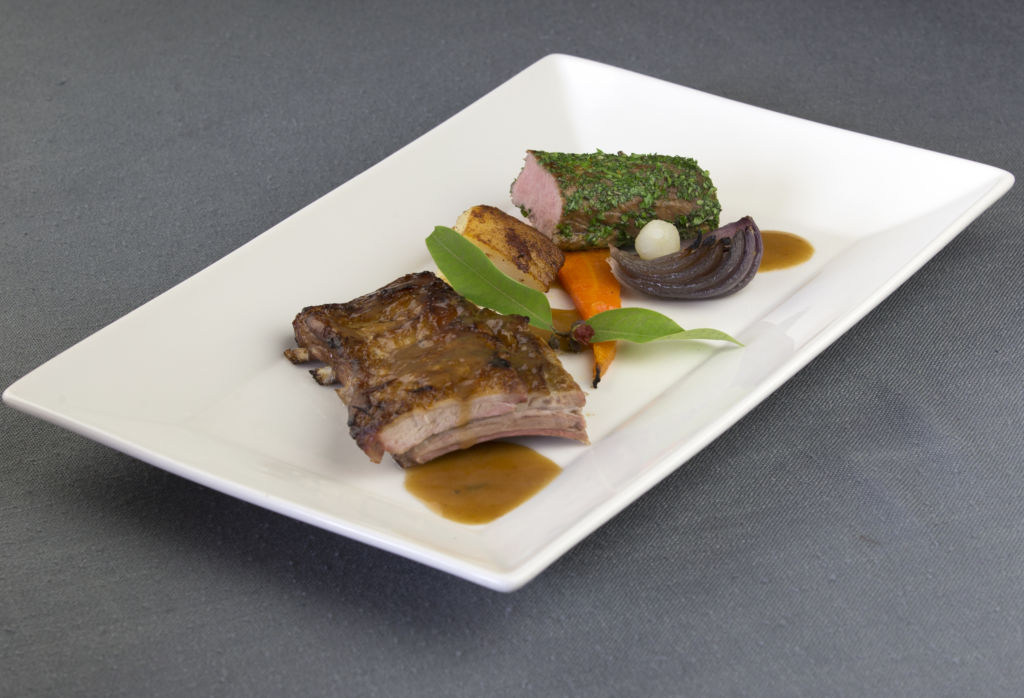 Do you have a signature dish? 
Charcoal grill, steak, fish and fresh ribeye steak sometimes from Japan and sometimes from Italy are what I enjoy working with and eating.
What the three things every Chef must know? 
Be passionate, be foolish and be geeky.
What can our reader expect from Caffé B? 
Caffé B has authentic Italian cuisine, high standards products, and homemade pasta. The Pizza Alla Romana (Roman Style Pizza) a thin and crispy version is now available too. We also offer exquisite delicious pasta, imported cheeses, different cold cuts, prime choice of fish and meat and of course our wines that will take you straight to Italy.
What are your future plans for Caffé B? 
I want people to focus less on the fusion on our menu and more on the traditional area, but more importantly, I want to create new beautiful food platings. I might experiment and get creative but we will definitely stick to the traditional Italian style.
---
Caffé B Lake View Mansion Block 1, 744G-H Avenida Panorâmica do Lago Nam Van, Macau, +853 2838 6886, www.facebook.com/caffebmacau
Tags
Related Posts