The St. Regis Macao's The Manor offers the height of sophisticated dining in the city. That's why its new Sous Chef Mandy Goh is nothing short of extraordinary when it comes to culinary arts.
Mandy is often mistaken for a teenager but don't be deceived by her young looks. Her role is to oversee not only The Manor kitchen but also that of The St. Regis Bar and Private Dining for The St. Regis Macao. A great responsibility for someone who is just 29 years old but a position she truly deserves after being in the challenging and competitive industry since 11 years.
Sous Chef Mandy Goh is originally from the food capital of Malaysia, Penang. With a number of prestigious culinary awards, she was just 21 when she competed in the all-female Malaysia National team for the Bocuse D'or Asia and took home the gold under the advisory of David King, Culinary Director for Sheraton Grand Macao Hotel and The St. Regis Macao. A first time in history for an all-female team to win this highly competitive culinary competition, Mandy believes that her true challenge is making sure every guest at The Manor leaves with a wonderful and genuinely memorable experience.
At 29, you have an impressive culinary resume. How do you feel about your age, is it only the beginning for you?
It doesn't feel like a beginning for me but I acknowledge that I am changing and stepping up with more management responsibilities. I started with French cuisine and slowly moved to Italian. Ever since I came to Macau, I've continuously changed and kept on learning and growing.
My place used to be in the kitchen with the knife and cooking. Now I catch myself learning more about holding a pen and knife at the same time while thinking about maintaining food quality. All of this is a new chapter of a learning experience.
Teaching and training is also now part of my routine and it's challenging. And we all have different backgrounds in the kitchen coming from different countries such as Hong Kong, China, South East Asia and Europe.
What do you think contributed to your success and recognition?
I think it's the time I spent in the kitchen combined with guidelines from my mentors teaching me how to cook, maintain and serve top quality cuisine.
We've restructured here in The Manor to get to know the market. We spent time to study the consumers and locals. Since last year we have been on constant improvement. The freshest oyster of the season imported from France or Australia makes our Sunday brunches so popular.
You've been with The Manor for over a year now. What did you bring to the restaurant?
I believe it's my reputation that I brought with me plus good quality, revenues and lots of improvement. It's definitely how we maintain food quality from breakfast to dinner.  I try to interact with guests a lot and we have many returning customers and because their experience has been a memorable one. I definitely like talking to guests and add a personal touch.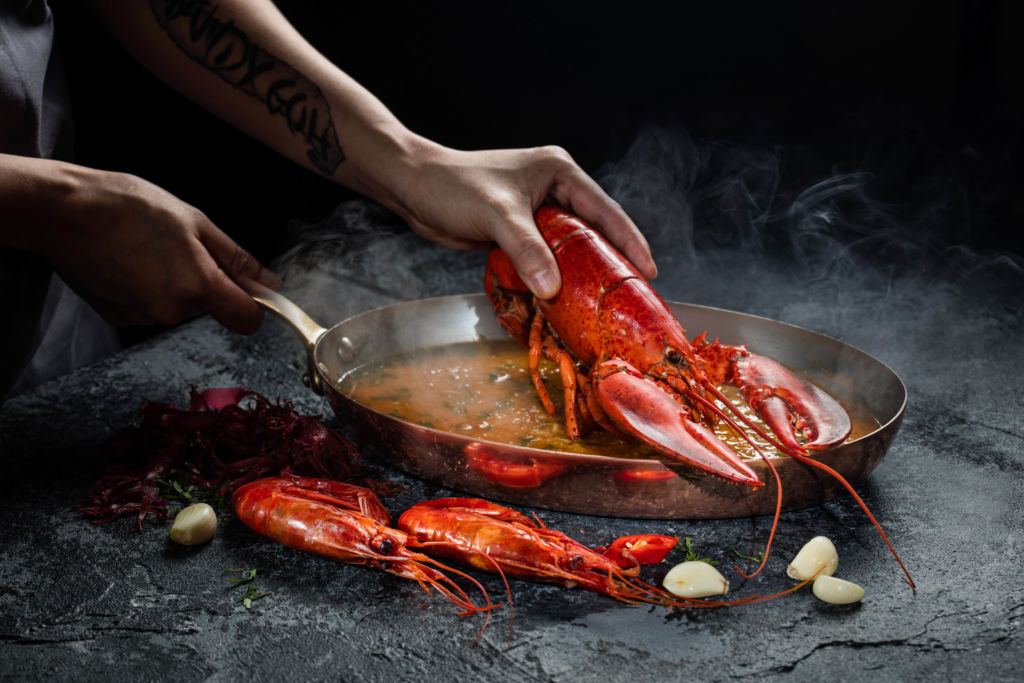 What are some your personal favorite dishes at The Manor?
To be honest, I prefer fresh items that I would recommend to the guests. From our a la carte menu, I love the Portuguese seafood rice casserole with lobster and it takes a lot of time and patience to create it. At The Manor, we elevate this dish with the use of a whole fresh lobster and richly boiled seafood broth. The dish is finished off with a drizzle of Portuguese extra virgin olive oil to enhance the flavor.
With big international awards under your belt, such as gold medals in both the Bocuse D'or Asia and Bocuse D'or Malaysia – how do you manage to keep your focus in the kitchen and still compete?
I must admit I wasn't a good student when I was young. I studied at a local college and I completed two years of my diploma like it is a job. When I was given the opportunity to join the Bocuse competition for selection in Malaysia, it was the start of many wonderful things and it piqued my interest.
I had to work eight hours and another eight hours of training. It was very challenging for me but it brought me to a new light in terms of patience and creativity. It was there that I felt I learned more and wanted to grow my wings and explore new playgrounds. The competition brought out the best of me.
Nowadays, my cooking and managing skills are intertwined. There are many factors in running a big kitchen and everything I am now was part of the things I learned in the competition.
You also appeared on Malaysia's own version of the MasterChef show known as "Versus 1001 Rasa BABA'S" on TV3. How was your experience?
It was a really different experience. As a mentor, I showed people who have never stepped foot in the kitchen before and taught them how to cook. It was very interesting. Guiding them was important in the competition.
Penang is known as the food capital of Malaysia. How has your heritage influenced your work and your culinary senses?
I grew up in Penang and part of our lifestyle is the hawker food. If you ask me to create local-like prawn noodles, I simply can't do it. People who do it have had that background for the past 40 years or so passed on from one generation to another. A lot of hawker owners are truly hardworking because they do everything from scratch. I'm proud of Penang and where I came from and I miss the food sometimes.
In 2017, Macau was designated a UNESCO Creative City of Gastronomy, how do you think food and destination dining compliments traveling?
I can see the market trend has changed through the years. People used to come here because of casinos now people come to explore the place and be tourists. They stay in a hotel and they get inspired by Instagram and bloggers. We feel easily accessible as a food destination and it's part of our development and growth. So we do a pop-up of Macanese street food for guests sometimes. We want to deliver something different for guests from time to time. We have Macau-inspired menus as well Portuguese dishes.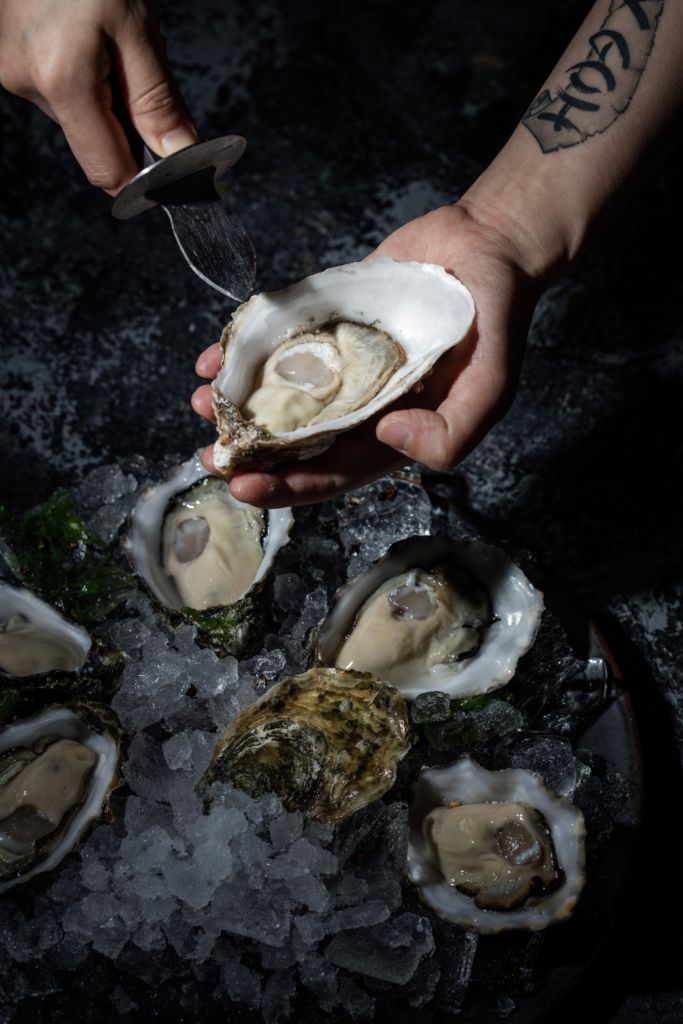 2018 is the year of Gastronomy in Macau, what is new and exciting happening at The Manor and for you professionally?
We are changing the concept of the menu at The Manor to be more casual and focus on quality. We will change the a la carte menu soon. We change twice a year and complement with the season. We will still retain the culinary concepts of Macau but go with simple options.
What do you enjoy to eat around Macau?
I love classic and traditional street food. One local restaurant I can think of is Ma Heng Hong restaurant (Loja de Café Nam Tin). I like the rice with barbecue pork and sunny-side-up fried egg which is really tasty when you mix the rice with the yolk and the soy sauce and enjoy together with the tender and yummy barbecue pork. And, of course, I also love the beef noodle variations in Macau.
---
The Manor The St. Regis Macao, Estrada do Istmo, Cotai,+853 2882 8898, www.stresgismacao.com
Share
Tags
Related Posts