Louise is Chef Julien Royer's "Maison" but for Chef Franckelie Laloum it's his "L'amour". Built with the same passion and ethos as the highly-acclaimed Odette in Singapore, Louise is drenched deep in the concept of familial love and honest cuisine. Shining brightly on its own merit, this contemporary French restaurant took home a coveted Michelin star after being open for merely half a year. And while many were not surprised, Chef Franckelie Laloum admitted being emotional over the accolade. The man whose early love for food narrates how he found his way into the realms of the culinary world through patience and persistence. Behind his glorious career that spans across continents and five-star hotels, cooking for customers remains his driving force and personifies his ideology when it comes to food and service.
Can you tell our readers about your background and how you came to be a chef?
I grew up as a chef because my father was a chef in the south of France. I didn't really want to be one at that time. I saw the struggle of my parents working really hard for many hours every day. I was about 15 or 16 years old when I started to enjoy and appreciate the kitchen atmosphere more and more. I decided to focus on that path and continued my study of culinary arts in between apprenticeships.
My desire to join high-ranking restaurants with Michelin stars was very strong back then. I spent years in Cannes, Turkey, Shanghai, and Tokyo throughout the course of my career. It was also in Shanghai where I met Julien Royer. I've tried all positions and roles as a chef and have definitely worked my way up inside the kitchen so I can never underestimate this competitive industry. One of the poignant moments of my career would be with Maison Pic after reaping a three-Michelin star as its chef de cuisine.
What brought you to Hong Kong? How did you come to work with Julien on Louise?
I've always wanted to come here to Hong Kong. My wife found a job here first while we were still in Tokyo and I told her to push through with her offer and that I would follow her here. I was already working at a five-star hotel here when Julien rang me and discussed the opportunity of opening up a restaurant. I met him in Shanghai a few years back and have always held him in high regard. He told me about the project and I felt it was the right time after all my stints with top-rated hotels, it's was such a refreshing change.
We've read that you always wanted to work in fine dining, why is that?
When you start cooking in France and you're passionate about that, the desire to work in fine dining emerges. Because that's the place where you learn the best technique with the best chefs. You also learn how to use the best ingredients and while it's actually more work and I mean loads of work, it's the ideal place to grow. Of course, it depends on what you seek and want. For me, having worked at the back end of the kitchen, it was the next step.
Do you have any culinary idols?
There are lots of amazing chefs out there. One is Pierre Gagnaire, founder of the eponymous Pierre Gagnaire restaurant in Paris. He is deemed an iconic figure of the fusion cuisine movement. His story of failure and success is simply inspiring. He did not let setbacks dissuade him from building his own identity. It's very difficult to duplicate his style, and he is really admired by many. Chef Michel Bras is also someone I really admire. He created the recipe of a famous biscuit with chocolate coulant.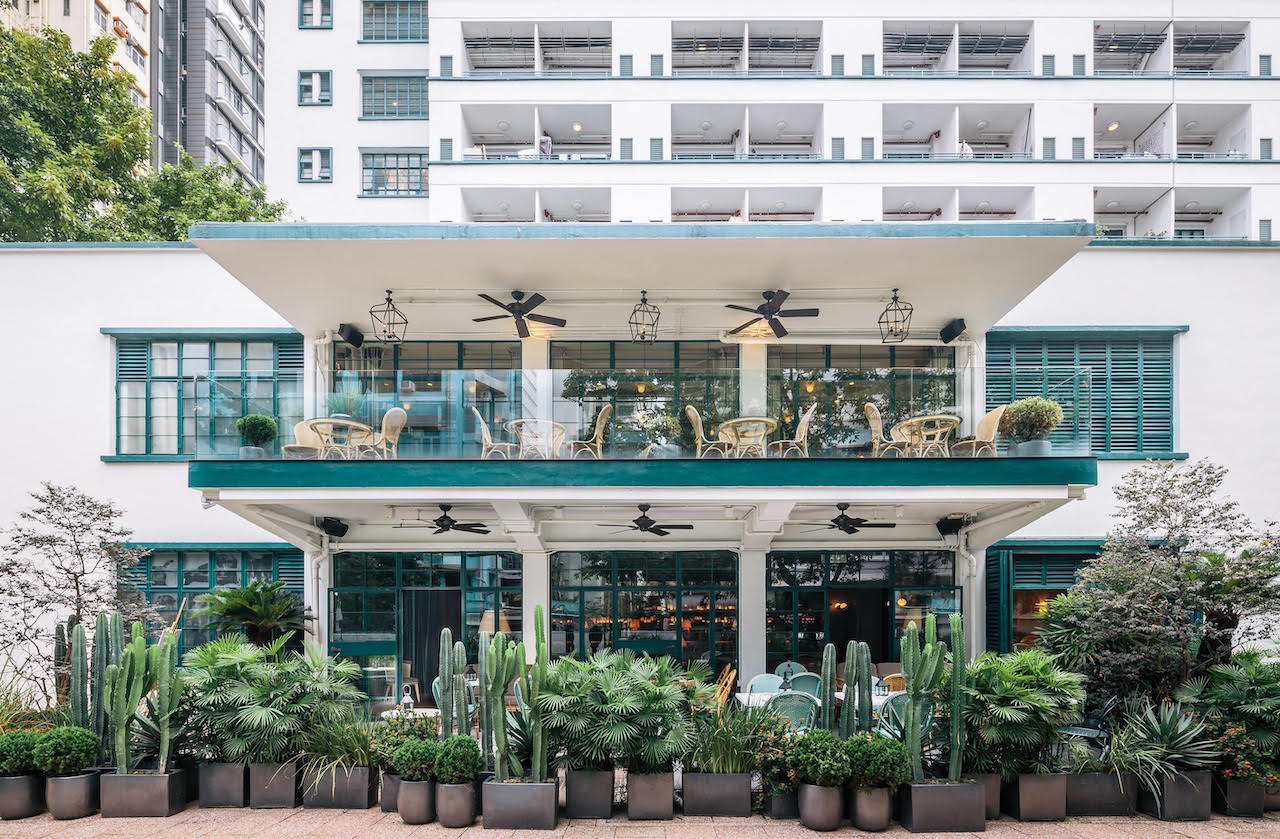 For those who haven't been to Louise before, how would you describe the dining experience? What can guests expect?
We have two different atmospheres in Louise. Set within the gardens of PMQ, our ground floor is styled as a French bistro with comfort in mind. We offer casual food but high-quality focus on ingredients such as cold cuts, cheese, salad, sandwiches, and pastries. Everything is French-style and you can also enjoy our terrace. There's no need to book and we're open from 12:00pm to 10:30pm. If you're looking for lemon tart or madeleines, we have them and they're best suited with tea or coffee.
Meanwhile, our upper location presents a vibe of what you'd normally yearn for on your day off. If you want to eat quality French food besides the hotel options normally found in the city, our produce comes straight from France and we value the fact that our guests come for authentic French food and find it here. We also have a some produce from Japan and. we source our chicken from the New Territories in Hong Kong.
Is there a meaning behind the name Louise?
We wanted a link to Odette, who is Julien's grandmother. Julien thought of Louise as it is an easy name to pronounce for all our guests and quite traditional, so Louise came out nicely as the choice for the restaurant's name.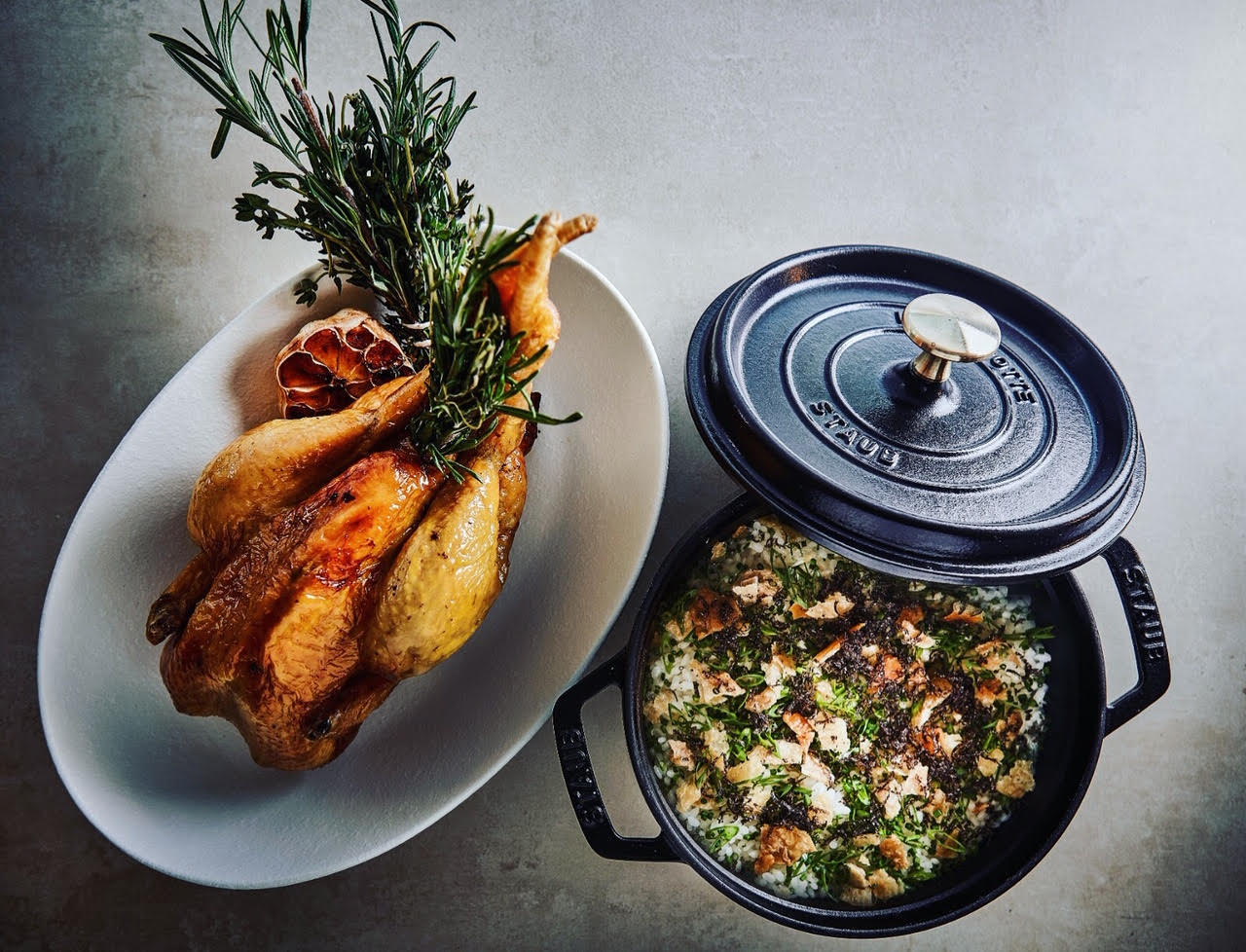 What is your favorite dish from the menu?
Our bestseller is the roasted Hong Kong yellow chicken with Niigata rice "en cocotte". It has an exquisite local twist to it but the chicken is rooted in the French idea of roasted chicken on Sundays. The chicken is slow-cooked for 24 hours, air-dried, and roasted. Instead of the usual accompaniment of potatoes, we chose rice that reflected our affinity for Asia.
What makes a great dish?
The quality of ingredients is very important. If you have a great ingredient, add a touch of creativity and of course the seasoning, then all those factors make an exceptional dish. Most of our produce comes from France and Japan but we do have some local suppliers for some of our produce.
Louise received one Michelin Star last December after less than a year in operation. What has been the influence of the Michelin Guide on your kitchen and the way you work?
I've been working ever since a young age. When we opened Louise, gaining a Michelin star wasn't really part of our goal. We were just planning to make good food and satisfying our guests. We made sure though that we had the highest standards when it comes to our products and dishes. When we received the Michelin star, I felt so happy for our team. It motivated them even more, and they chose to stay with me (laughs). It's true our hard work paid off and it's a great achievement for us. It was a very rewarding recognition after six months of hard work.
What are you most proud of being from France?
I would say food but what we are good about is the epitome of luxury, I guess. Luxury is commonly associated with French perfume or artisan chocolates. I think the French lifestyle is filled with glorious history. French art and everything that makes France a beautiful destination is what I miss the most. I miss the street markets and just strolling and finding fresh vegetables, all a great experience.
What are French stereotypes that you think might be true or not?
I think (laughs) French people can be really arrogant. They are productive and hardworking as opposed to the common stereotype.
Do you have any advice for any aspiring chefs?
I think the most important thing is being passionate. You should love your job. When you start out, you don't know yet what you want. It's easy to say "be patient". One must remember that when you work, your friends will be having fun on holidays and special occasions. Every time everyone else is having fun, you will be working and when you accept that truth, then you can really excel and achieve your dreams.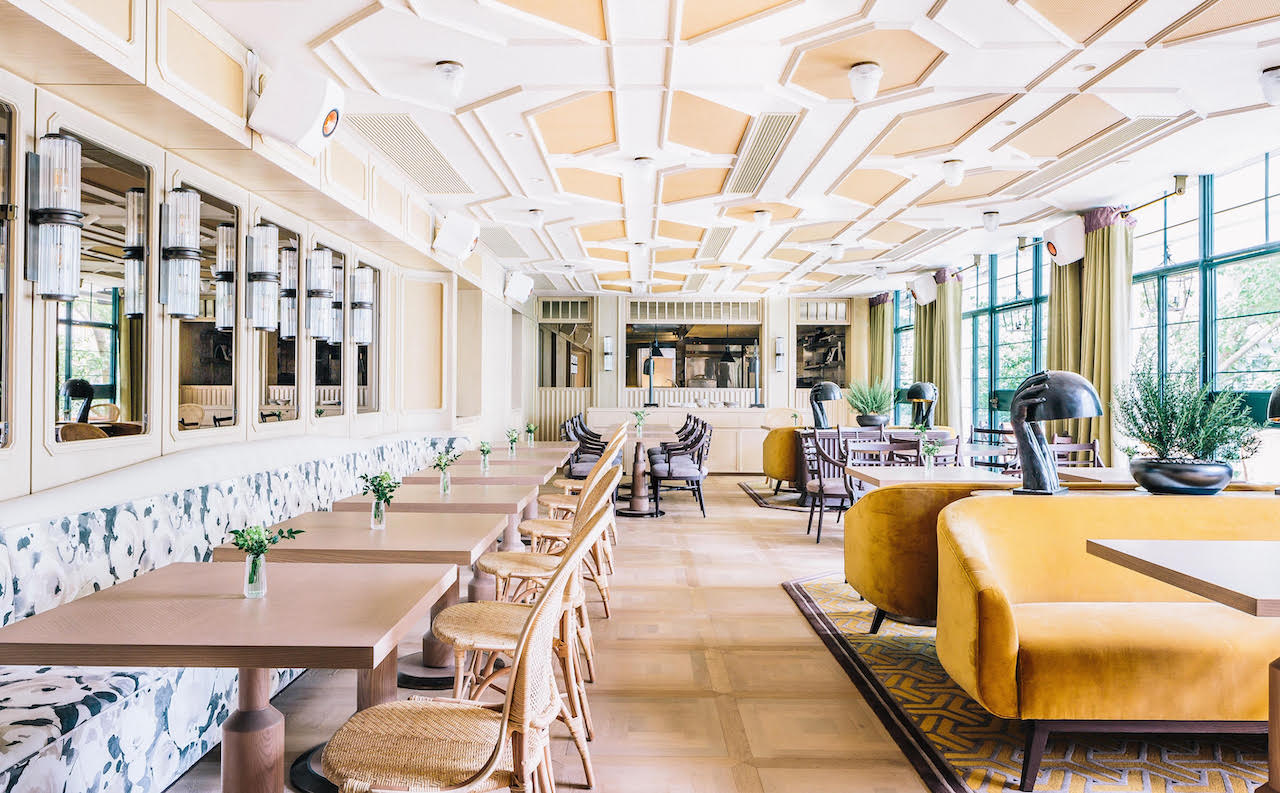 You have been to Macau a few times, what are your impressions of the city? Did you try any restaurants or take a walk around?
Yes, I have been there a few times. Some of my friends are there as well. I like Macau and it's a nice city. I like the atmosphere even with the hotel and casinos. It's really beautiful and warm.
Do you have any favorite places to eat out in Hong Kong? How do you unwind?
I love going for a ride on my motorcycle. Then I head near the beach and unwind. That feels amazing on my time off. I like to eat and on date nights, my wife and I like to go to Caprice, L'Envol, and recently we went to Amber and loved it. I want to try The 8 Restaurant at Grand Lisboa next time I'm in Macau, I've heard great reviews.
What's coming up for Louise?
The first-year anniversary of Louise is going to be in June. We are working on an exciting market-vibe idea for the restaurant. We want to invite our suppliers and fill the space with cheese, oysters, and more. We'll make a dessert corner and showcase pastries. It's a fun-filled day downstairs with music and fun. And then we'd like to create two more days of special menu offerings, probably promote best-seller dishes with sharing options. It's going to be special!
---
To stay updated on Franckelie Laloum, follow him on Instagram @franckelielaloum
Follow Louise on Instagram @louise.hkg and Facebook for more updates
Louise by Julien Royer PMQ, 35 Aberdeen Street, Central Hong Kong, +852 2866 0300, www.louise.hk
Tags
Related Posts